Have you ever wondered how some streamers can make their chat messages and donations sound like a robot voice? That's because they are using a feature called Text-to-Speech, or TTS for short. TTS is a technology that converts written text into spoken words using a synthetic voice.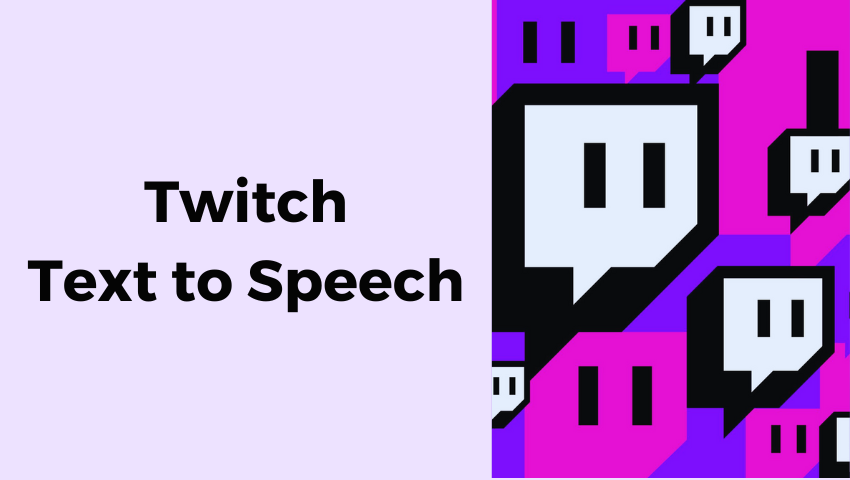 What is TTS on Twitch? Twitch text to speech can read comments and donations out loud for you to help you interact with viewers more easily. It also makes your streams more fun and engaging.
But how to get text to speech on Twitch? Well, you need to install a TTS extension or software that works with Twitch's API. Then you can follow the steps to set it up and customize it for your channel. Keep reading for detailed guidelines on setting up Twitch text-to-speech!
How to Set Up Twitch Text to Speech with Streamlabs OBS
Streamlabs is one of the ways you can use when you want to set up text-to-speech on Twitch. With Streamlabs, you can achieve your goal of setting up that golden voice that you have always wanted. How to set up text to speech on Twitch using Streamlabs: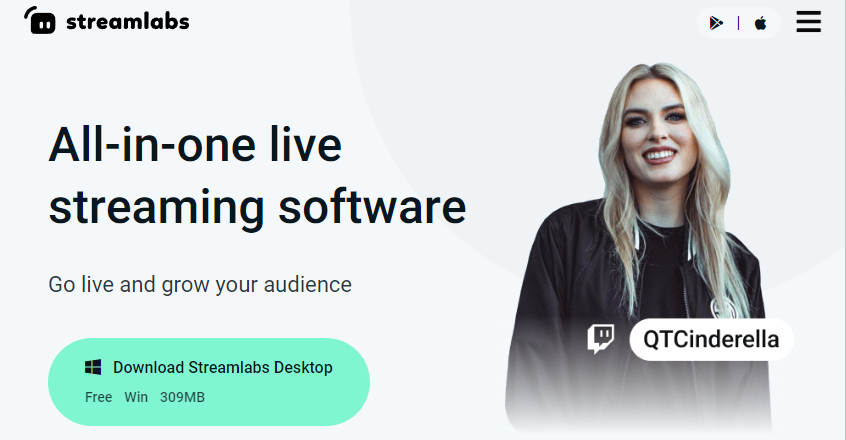 Step 1: Download and install Streamlabs OBS from Streamlabs.com.
Step 2: Log in with your Twitch account and go to the Alert Box section under Themes.
Step 3: Choose the alert type you want to add text to speech to, such as donations, subscribers, or bits.
Step 4: Click on Open Text to Speech and enable it.
Step 5: Adjust the volume, voice, language, spam security, and other settings as you like.
Step 6: Copy the widget URL and paste it as a browser source in Streamlabs OBS.
Enjoy listening to your chat messages and donations in a robotic voice!
How to Use SpeechChat for Twitch Text to Speech
SpeechChat is another great option when you want to set up Twitch TTS. The software uses machine learning algorithms and ensures that streamers achieve a natural sound that AI generates.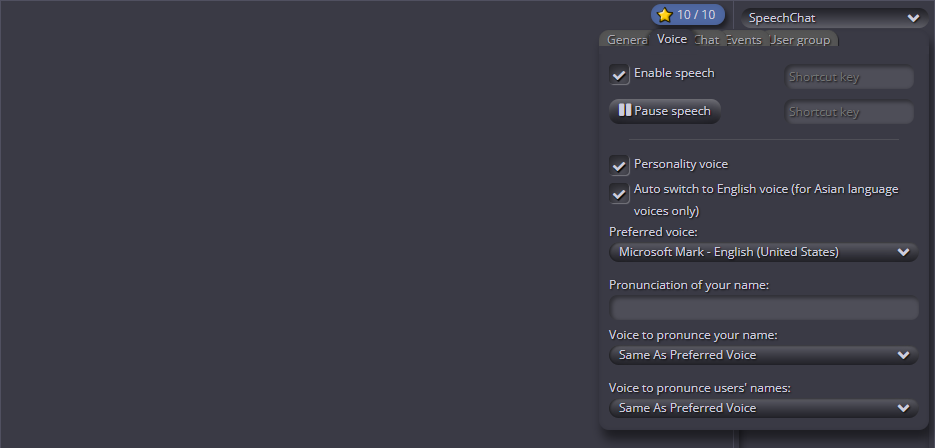 The following are the benefits of using SpeechChat.
It can read chat interfaces, web pages, and documents out loud.
It enables you to focus on gaming while it reads Twitch chats.
It doesn't interfere with your screen once you set it up.
You can try it for free.
Here are how to add text to speech on Twitch with SpeechChat:
Step 1: Visit the website and sign in.
Step 2: Click the Platforms and connect to your Twitch account.
Step 3: Click on the SpeechChat tab and then select Control Panel to enable text to speech for Twitch.
Step 4: Go to Twitch Studio and start streaming. You can also set a keyboard shortcut for Twitch TTS.

Pros and Cons of Using Text to Speech on Twitch
Twitch TTS is a must when you want your Twitch fans to have a good time while you are streaming. Setting up a Twitch TTS has enabled many people to achieve more, enabling them to get more donations. The following are the advantages of using a Twitch TTS:
It enables streamers to interact with viewers better.
It is an innovative way for you streamers to develop and grow their channel.
It is more entertaining.
It is the best way of getting more donations.
While Twitch text-to-speech voices are fun, some disadvantages may discourage you from using them, as illustrated below:
Some streaming software voices may not sound human.
You may incur some costs when using Twitch TTS streaming services.
Twitch text to speech has been embraced by many people because it enables them to attain funny voices. If you want your followers to get a better experience, the following are the best tips to consider.
You can build long-term relationships with your loyal fans by giving them points.
Avoid spam by customizing your channel and creating control over it.
Ensure your selected streaming software offers natural-sounding voice options for Twitch TTS.
You can control the minimum amount of donations to prevent spam.
Bonus Tip: Create Realistic and Natural Voices Using FineShare FineVoice
When you want to boost your Twitch donations, having the best Twitch TTS is essential. But besides text to speech, a real-time and innovative voice changer that generate funny and scary voices for your streaming can boost your audience, too.
FineShare FineVoice is one of the most powerful voice changers for Windows. You can use it for any platform and software you like, as long as it captures the sound of the microphone.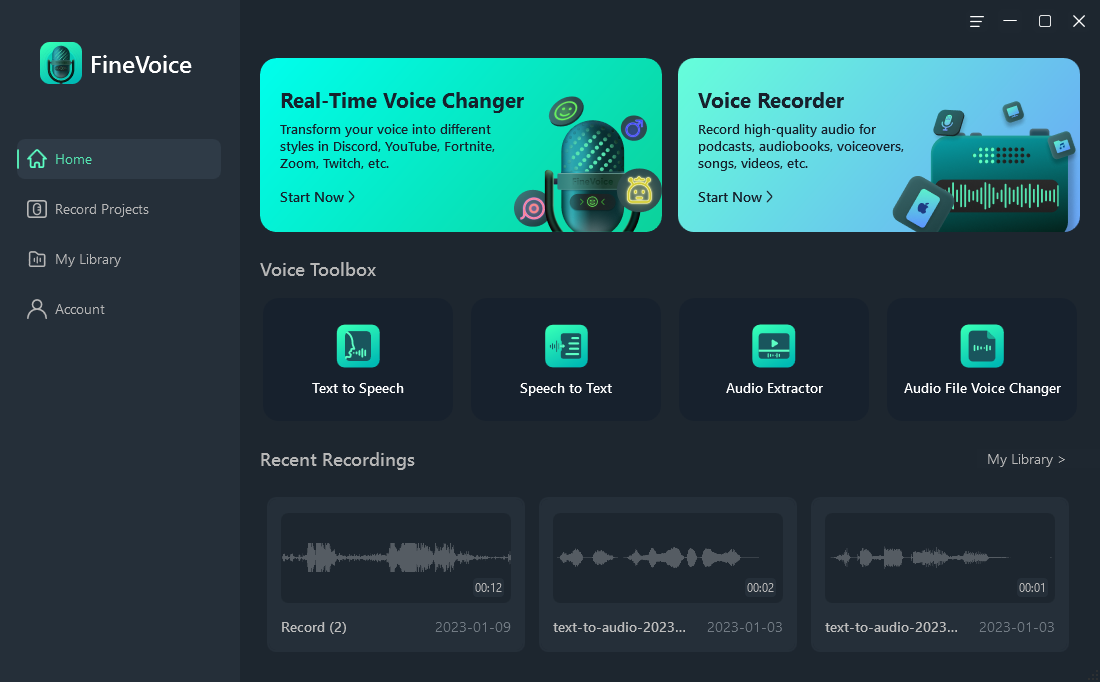 Highlights:
Offers more than 30 real-time voice effects.
You can utilize more than 200 sound effects.
It offers high-quality audio for voiceovers, videos, and audio.
Available in over 40 TTS languages
200+ realistic and 5000+ character voices for voice generation.
Now that you know the benefits of FineShare FineVoice, you can use FineVoice as a Twitch voice changer.
Step 1: Download the FineVoice Windows desktop app.
Step 2: Set up the application by following the onscreen instructions after installing it.
Step 3: Choose a microphone for Twitch streaming as the input device.
Step 4: Go to Real-time Voice Changer. Enable Hear Myself option, and choose a suitable voice effect.
Step 5: Open Twitch Studio and go to Settings > Audio.
Step 6: Set FineShare FineVoice Virtual Microphone as the Primary Microphone.
Read this post for 7 Best Voice Changers for Twitch in 2023 [Free and Paid]
Conclusion
Twitch text to speech is the new norm if you want to increase your donations in 2023. This post explains various software you can use to attain a girl's funny voice and entertain your viewers. If you want real-time and innovative software, don't hesitate to try FineVoice!
FAQ
#1. What is Twitch and how does it work?
Twitch is a live streaming platform where you can watch and interact with your favorite streamers, gamers, and content creators. You can also create your own channel and stream your own content to the world.
#2. What are the benefits of using text to speech for Twitch chat?
Text to speech can help you increase your engagement, accessibility, and fun on your stream. It can help you interact with your viewers or donors more easily, especially if you have a large or active chat. It can also help you reach a wider audience who may have difficulty reading or understanding the chat. Moreover, it can add some humor and entertainment to your stream by using different voices and accents.
#3. How do I use text to speech effectively on Twitch chat?
Follow some tips and tricks. For example, you should set up filters, moderation, and cooldowns to prevent spam, abuse, or trolling. You should also test and adjust the voice, speed, volume, and tone of the text to speech to make it sound clear and pleasant. Additionally, you should balance the use of text to speech with your own voice and interaction with your viewers.