According to research, most people prefer to watch videos rather than read text even when both of them are telling the same thing. In the meantime, more and more people are starting to study online by watching videos on platforms like YouTube and Twitter.
It's no doubt that videos have become the most favored and effective way to deliver knowledge and consume content in modern society. And training videos are exactly a popular type of video, especially among businesses. Training videos make the process of teaching things to employees easy and efficient.
In this article, we will show you the reasons for making training videos, the factors that make a great training video, and the 5 steps on how to create training videos.
Why Make Training Videos?
Modern society is in the age of information, and it's fast-paced. For example, corporation employees don't have time to read through long documents and learn things from them. Instead, employees expect the training materials to be provided in a lightweight form so they can consume the materials at their convenience on any device.
Videos are the perfect choice to satisfy such needs. Visualized information is easy to consume, and videos can deliver way much more information than text and pictures. In other words, training videos allow you to get twice the result with half the effort in delivering information.
What Makes a Great Training Video?
Creating training videos isn't as simple as it might sound. There are several important factors you need to consider if you want to make great training videos.
Be short and stick to the point
Long videos are less preferred when compared with short videos. And making short videos means you have to put all the information in a limited time, so you should ensure the information always stick to the point and deliver efficiently.
It's highly recommended to break your video into short lectures, and each one of them should be around 5 minutes.
Clear and detailed instructions
It would be confusing if you put all the information into one phrase of speech in the training video. The best method is to take apart them and make a list of steps.
Also, you should make every step easy and clear, so viewers who don't have any experience can understand.
Make high-quality videos
When creating training videos, you should also regard the video definition and audio quality as important as the quality of content.
The low definition makes the visual elements difficult to understand, and unclear audio can't deliver information correctly. These two issues will decrease the effect of training videos, so you better be careful with every aspect of the training video quality during creation.
How to Create Training Videos in 5 Steps
Step 1. Prepare tools
Preparation is the key to success, and handy tools can be one of the most important preparations for creating training videos. You need to prepare materials and tools before starting your creation, and since you are going to record videos, a video recorder is needed for sure.
FineShare FineCam is an AI-powered virtual camera software, except that, it's also the create training videos software that can help you make videos with ease.
Generally speaking, it's one of the best video recording software, you can use it for free, and the intuitive interface makes it easy to handle even for a beginner. FineCam also supports using your iPhone as an HD webcam so you don't have to buy a new one. And if you aren't satisfied with the webcam background, you can change it with multiple choices including a webpage, app window, local video, YouTube link, or slides.
You can use it on Windows systems and MacOS, download now and have a try.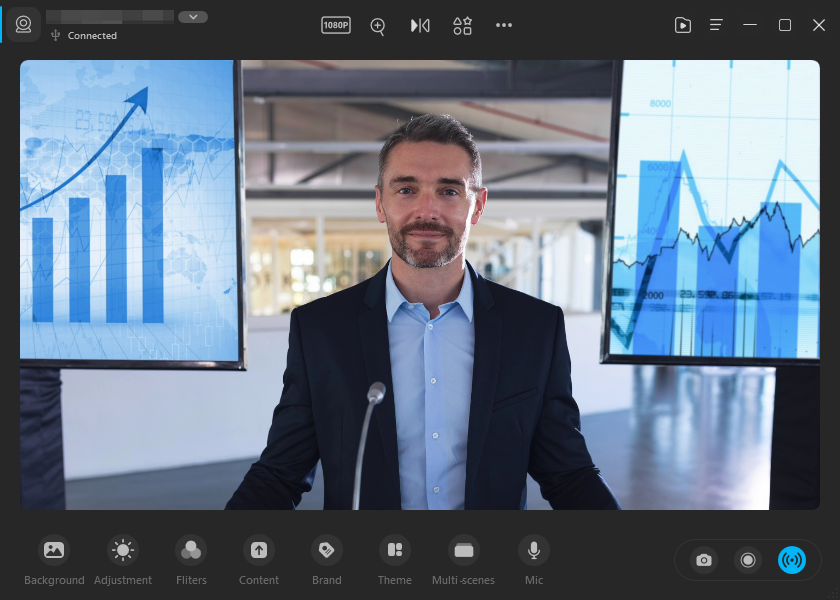 Step 2. Pick a suitable topic
You need to know your goal exactly when making training videos, dig into your strategy, and locate the business goal you want to achieve. It's a good idea to discuss with your team instead of deciding on a topic on your own.
Think about the following questions: What do the viewers need the most? Is it professional? More importantly, how to teach them efficiently? Consider everything thoroughly before proceeding with your training video creation, so you won't make mistakes.
Step 3. Determine the type of the video
Training videos are divided into different types for clearer definitions. There are many types such as animated videos, screencast videos, and presentation videos.
Each of them has the most suitable situation, and you need to choose carefully according to your goals and needs. Screencast video is usually regarded as the simplest and most common form of training video. Animated video is highly attractive, it can keep the viewers focused on the video content and remember important information easier.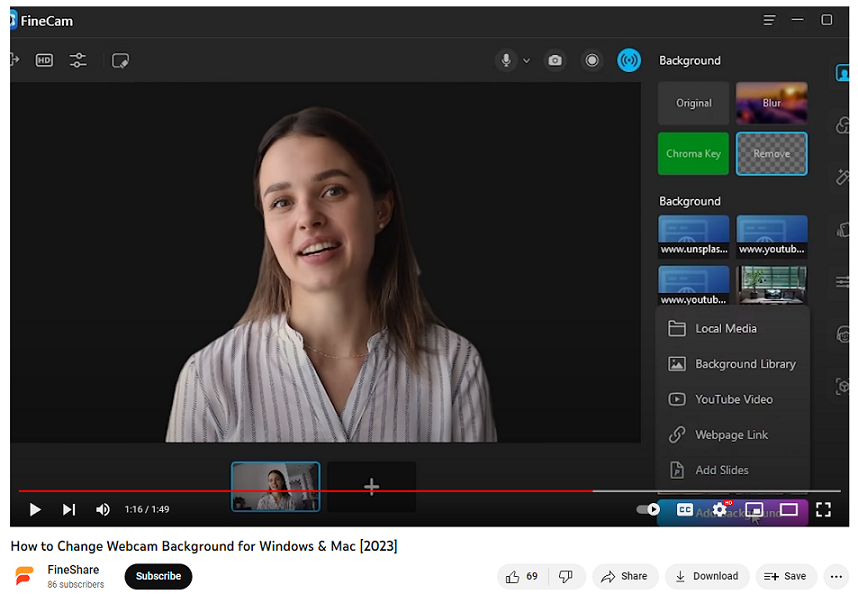 Step 4. Write the script
Recording training videos with a full script in hand is very useful when you are not an experienced video maker. A script contains the whole progress of the video, including the exact time period of every step and what are you going to say at specific moments.
After you are familiar with making training videos and talking in front of cameras, using the script will become an optional step.
Step 5. Create the video
After all the basic work is done, it's time to create training videos according to your plan. This wouldn't be too hard if you have prepared well enough.
If you still have something that you are not sure what to do, searching for some training video examples can provide answers and help you make the decision.
Conclusion
We hope this article has answered the question of how to create training videos. And if you want to create training videos free, use FineCam to start your creation.