Curious about using the GoXLR voice changer but don't know how to use it effectively? Well, this guide is at your service. Here, you will learn all about setting it up and configuring it with a platform. GoXLR is a pair of hardware and software that can make everyone a pro music creator.
It is used by many content creators, streamers, broadcasters, gamers, and others for next-level audio quality. Since it mixes your audio, provides playbacks, and changes your voices, you can use it for multiple purposes. But since GoXLR is comparatively expensive, we will also cover its best alternatives, offering even greater value at a low price. So, without further waiting, Let's Go!
How to Use GoXLR Voice Changer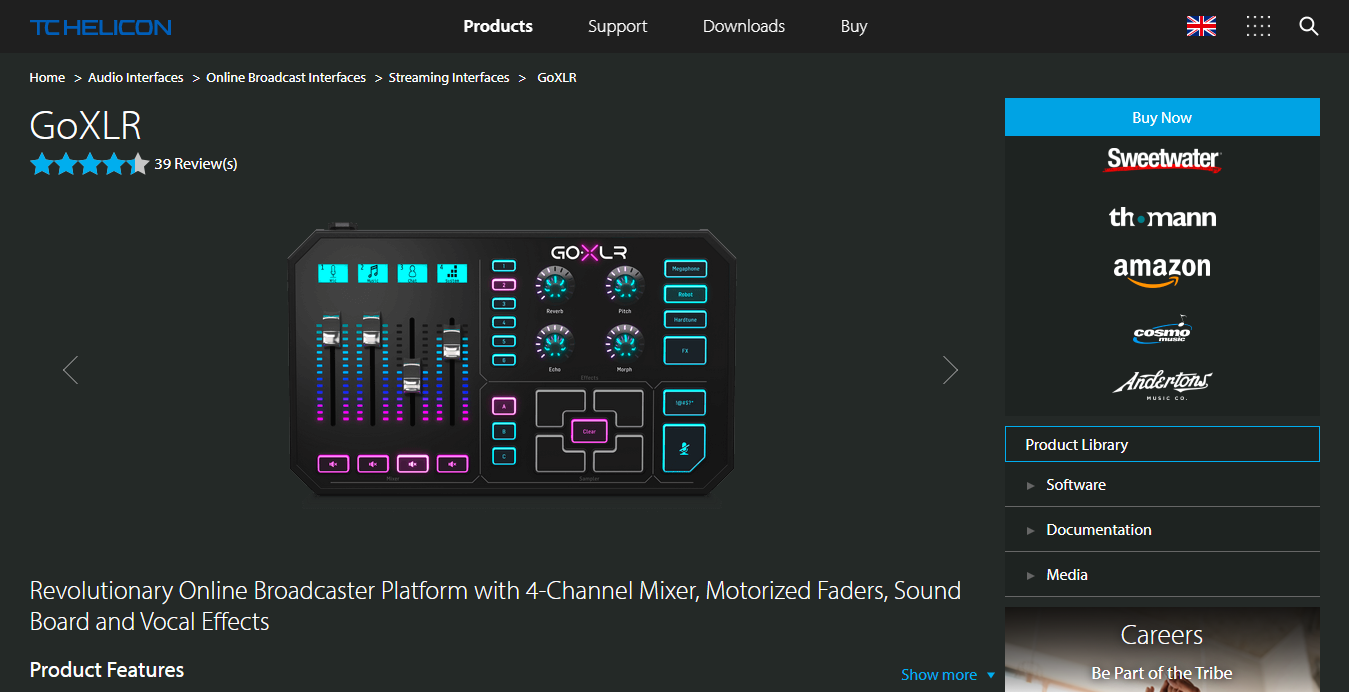 Although GoXLR is decent equipment and its software is one of the best free voice changers, many people are unfamiliar with its usage due to its geeky appearance. However, here you will learn how to set up and use GoXLR voice changer presets easily.
GoXLR Features
4-Channel Mixer: With a 4-Channel Mixer, you can control the volume and effects of different sounds, creating a unique sound and music.
Motorized Faders: The motorized faders quickly take them to the already saved settings in just one click, giving you a more personalized GoXLR autotune touch.
Sound Board: Its versatile, diversified, and simple sound board allows you to mix your voice, tunes, and music on the go without requiring much technical knowledge.
Vocal Effects: You can create multiple vocal effects on your sounds and record from rich studio options, like Echo, Reverb, Robot, Pitch Shift, HardTune, etc.
App Control: After integrating it into any audio tool, its software gives you a wide range of application control, making it readily accessible and operable for experts and newbies.
Low-Noise Mic: Its low-noise Midas mic offers premium broadcasting to make your recordings effective.
RGB Lighting: To match the style of gamers and increase aesthetics, it is loaded with beautiful and elegant RGB lighting.
How to Set Up GoXLR?
Step 1. Set your GoXLR on the computer table.
Step 2. Take the ethernet cable and connect the light blue port (Line IN) at the back of your PC.
Step 3. Connect the black (Line OUT) with the Go XLR voice changer.
Step 4. Next, connect it to the software. Here, we will take the example of OBS. Launch the tool and go to its Settings.
Step 5. Select the Audio tab and go to Global Audio Device.
Step 6. Click Mix/Auxiliary Audio > X- TC-Helicon GoXLR.
3 Best Alternatives to GoXLR Voice Changer in 2023
#1. FineShare FineVoice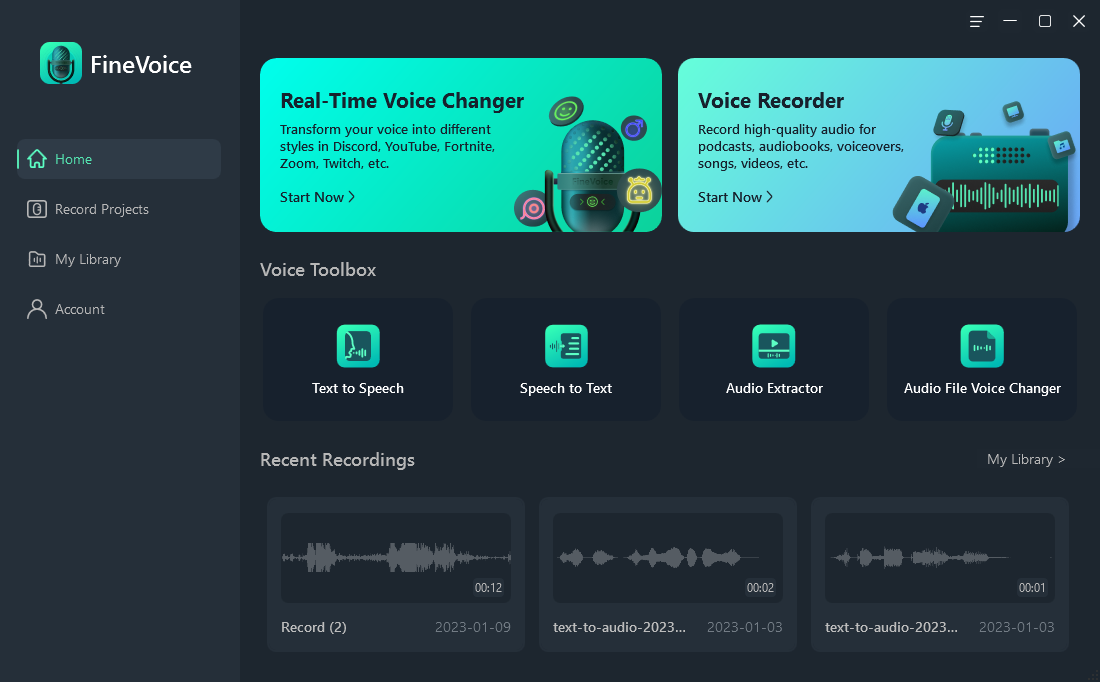 FineShare FineVoice is the best GoXLR alternative, providing too many features for free. Moreover, its premium version also packs some fantastic benefits that GoXLR lacks. First, you can get over 200 effects and more than 30 lifelike other virtual voices.
The tool supports text-to-speech and speech-to-text, so you can use it both ways. Plus, it also has an audio transcription for various platforms. So, other than voice changing, the tool's intelligent AI can give you other astonishing benefits that are unachievable through GoXLR.
Pros
Easy to Use
200+ Sound Effects
AI-Power Voice Changing
High-Quality Recording
40 TTS Languages Support
Secure Converting
Cons
Available to Windows only
#2. Voxal Voice Changer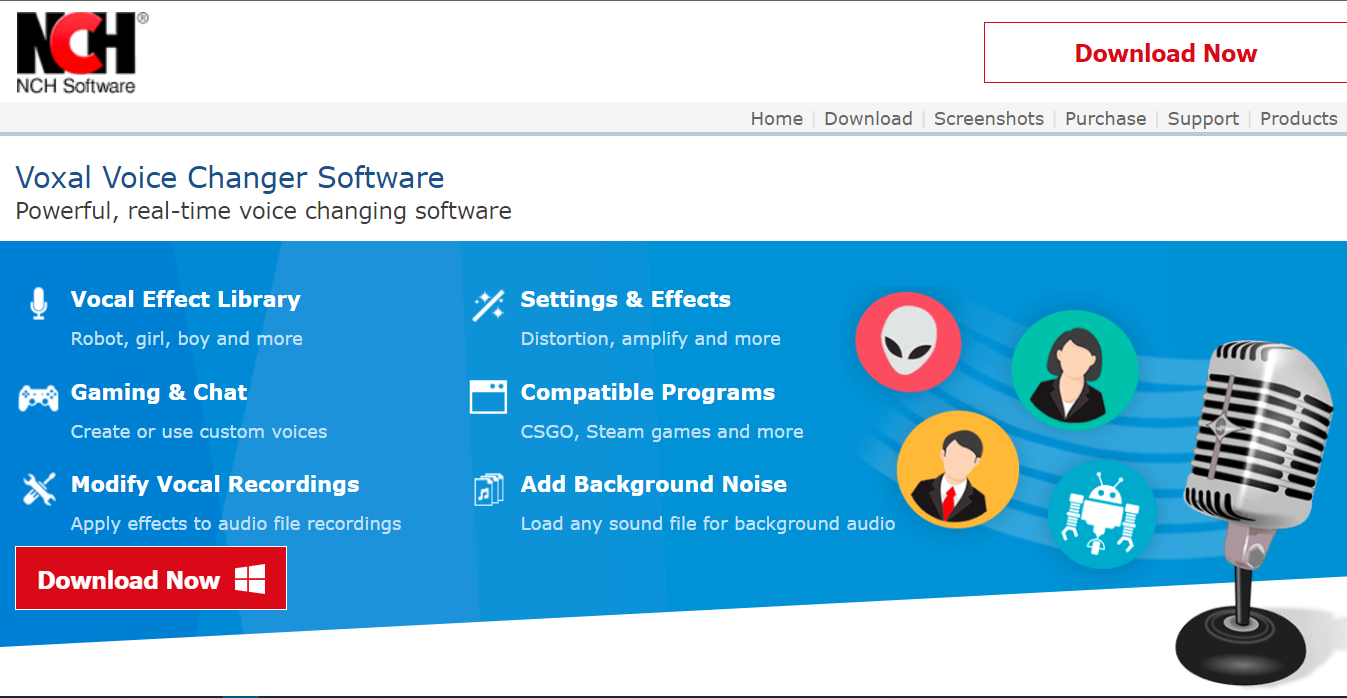 Voxal Voice Changer is also a great GoXLR alternative, available for both Windows and Mac. The software has multiple sound effects and virtual audio files for male and female voices. It shares many GoXLR voice changer settings like modifying audio files, adjusting sound and quality, compatibility with various platforms, and low CPU usage. However, the free version is not much feature-rich.
Pros
Real-Time Voice Converting
Multiple Sound Effects
Easy to Use & Customize
Multiple Apps Compatibility
Cons
Limited free version
Require PC restart after installation
#3. Clownfish Voice Changer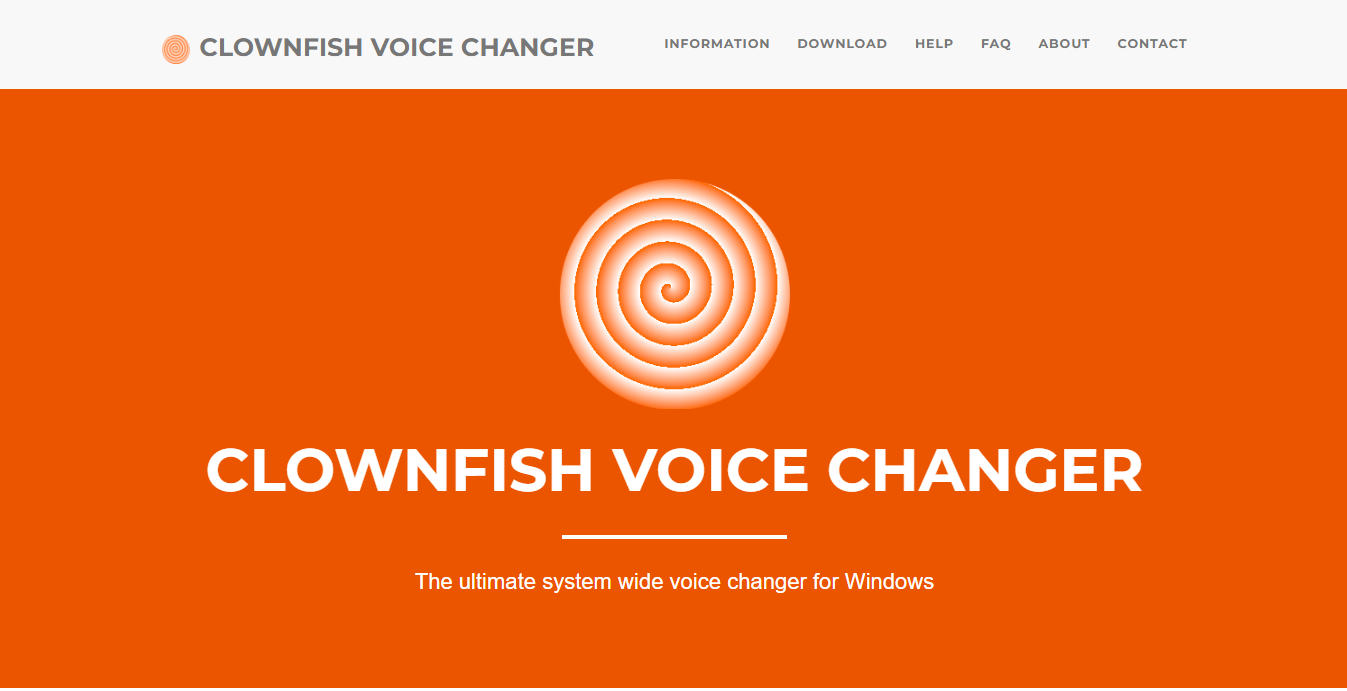 Clownfish Voice Changer is another best GoXLR voice effects alternative, providing immersive sound conversion. You can easily download it on Windows 7/8/8.1/10/11 or Chromebook. The software supports many voices, like aliens, babies, robots, helium-pitched, clones, Ghostface, and others. Moreover, it supports Virtual Studio Technology (VST) plugin for better audio results.
Pros
Various Sound Effects
Text-to-Speech Support
Several Customization Options
Multiple Platforms Integration
Automatic Tunes & Hotkeys
Cons
May suffer mic compatibility issues
Comparatively on-par quality
Conclusion
GoXLR voice changer is an excellent device and application that can not only change your voice but also create music and finetune your audio. Its simple setup and wide range of features allow everyone to benefit from GoXLR. However, various premium tools, including FineVoice, Voxal, and Clownfish, are also available.
Among these, FineShare FineVoice is a more solid option since it offers hundreds of effects and other outstanding features in the free account. Plus, the premium version unlocks even more sophisticated and fantastic benefits, making it a great recommendation. Otherwise, the choice is all yours.