Have you ever wanted to play a joke or be silly enough to wish you could sound like someone else? Maybe you want to imitate your favorite movie character, disguise your voice on a phone call, or just surprise your friends with a different voice. Well, many people enjoy playing with their voices and changing them in various ways.
In this article, we will show you the 3 most amazing wearable voice changers that you need to try. These gadgets are not only accessible and reasonably priced, but they are also fun. You can find them online or in stores, and they are compatible with most electronic devices that have a headphone jack. So, are you ready to discover these awesome voice changers? Let's go!
What is a Wearable Voice Changer?
A wearable voice changer is a compact electronic device designed to modify and alter the user's voice in real time. Unlike traditional voice changers, which may be software-based or require additional equipment, wearable voice changers are typically small, portable devices that can be worn as accessories or integrated into clothing.
The primary purpose of wearable voice changers is to provide users with a tool for creative expression, entertainment, and, in some cases, practical applications. Wearable voice changers often feature user-friendly interfaces, allowing users to adjust settings, choose preset voice modes, and control the level of modulation easily.
3 Most Amazing Wearable Voice Changers You Need to Try Today
If you are looking for some fun and easy ways to change your voice and sound like someone else, check out these 3 amazing wearable voice changers that you can try today.
Star Wars Lead Villain Electronic Mask
Are you a fan of Star Wars? You may be interested in the Star Wars Lead Villain Electronic Mask. This is a wearable voice changer mask that can transform your voice into the iconic voice of Kylo Ren, the leader of the First Order.
You can sound like the villain in charge of the Stormtroopers and the Knights of Ren by donning this mask and altering the tone of your voice to one that is deep and distorted. You can also hear sound effects and phrases from the movies to make your role-play more exciting and authentic, such as "I've been waiting for this day for a long time" and "You know what I've come for".
Whether you're gearing up for cosplay, a themed party, or simply seeking to immerse yourself in the dark side, it's a fun and authentic voice changer for Star Wars fans.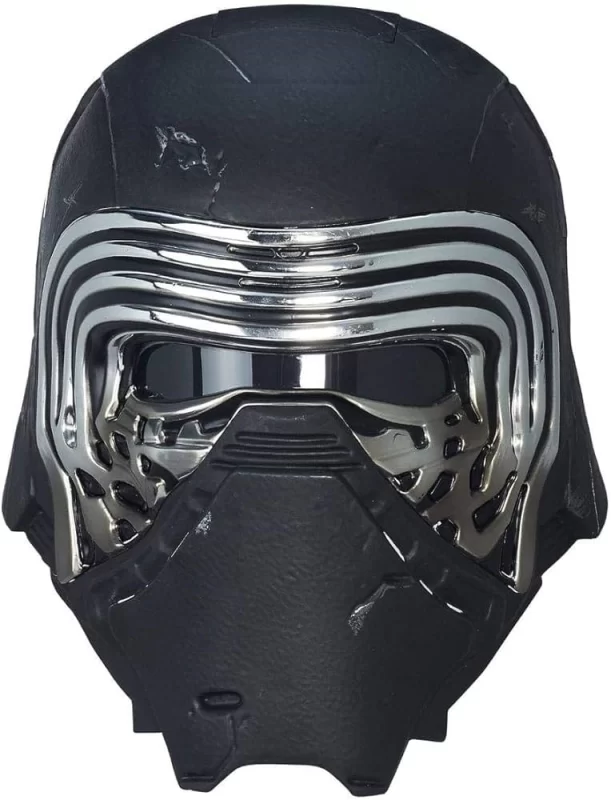 Key Features:
It's a toy mask that lets you transform your voice into that of Kylo Ren
It has a voice changer button that activates the voice-changing technology for a few seconds
It has sound effects and phrases from the movies
It's designed to look like Kylo Ren's helmet
It's a genuine and high-end line of Star Wars merchandise for fans and collectors
Star Wars: The Empire Strikes Back Darth Vader Voice Changer Helmet
Have you ever dreamed of becoming Darth Vader, the Dark Lord of the Sith? Do you want to sound like him, breathe like him, and talk like him? If so, then you need the Star Wars: The Empire Strikes Back Darth Vader Voice Changer Helmet! This is not just a toy, but a movie-accurate replica of the helmet worn by Darth Vader in the second film of the original Star Wars trilogy. You can also display it as a collectible item, as it comes with a stand that has the Star Wars logo on it.
The helmet has several pre-recorded phrases from the movie, such as "You have only seen the smallest glimpse of the dark side" and "You have learned much, young one". You can also activate them randomly with another switch, or mix and match them with the voice changer to create your dialogue. You can relive the epic scenes from the movie, or make up your own scenarios.
It has all the details and features that make it look and feel like the real thing. You can wear it to cosplay as Darth Vader, or to have fun with your friends and family. You can also hear his distinctive breathing sound, which adds to the realism and immersion. You can adjust the volume of the voice changer to suit your preference, and you can turn it on or off with a simple switch.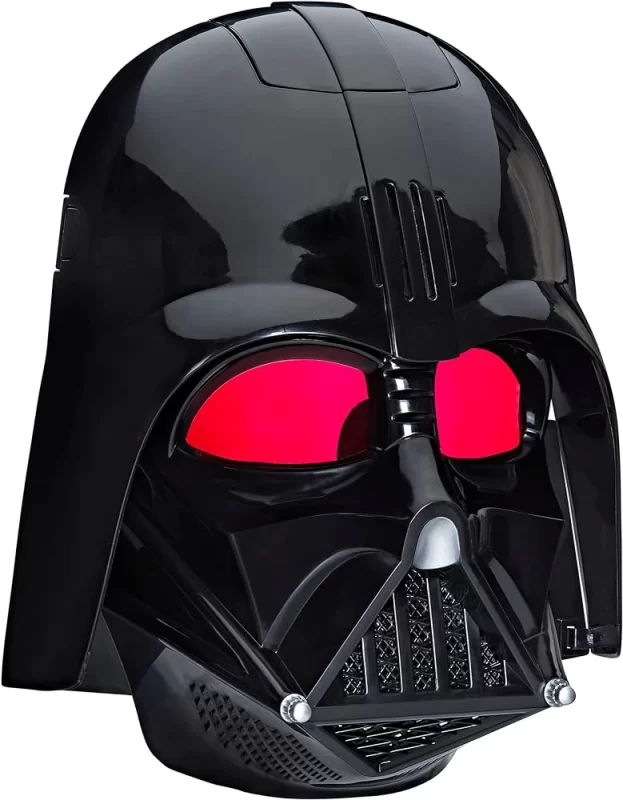 Key Features:
It has a built-in voice-changing feature that mimics Darth Vader's deep and menacing voice
It's a movie-accurate recreation of the helmet worn by Darth Vader in the second film of the original Star Wars trilogy
It has several pre-recorded phrases from the movie
It's made of high-quality materials and has accurate details
A fantastic present for any lover of Star Wars
Vox Virtuoso V3
For those navigating the world of social media and content creation, the Vox Virtuoso V3 takes center stage. With this wearable VR headset, you can change your voice in real-time. You will be immersed in the rich and realistic sound of the virtual world with its powerful audio system.
You can choose from a vast array of voice effects in VoxVirtuoso V3, including the robot, egirl, alien, atmospheric, echo, and many more. It has a voice assistant and a microphone built-in, which lets you control the headset and the voice effects with your voice. You can also talk to other users in VR, or use the VoxVirtuoso app to call and text with your new voice.
VoxVirtuoso V3 is the ultimate wearable voice changer that can make you sound like anyone you want. Whether you want to hide your identity, pretend to be someone else, or just have a prank call on your friends, VoxVirtuoso V3 can help you achieve your voice-changing dreams.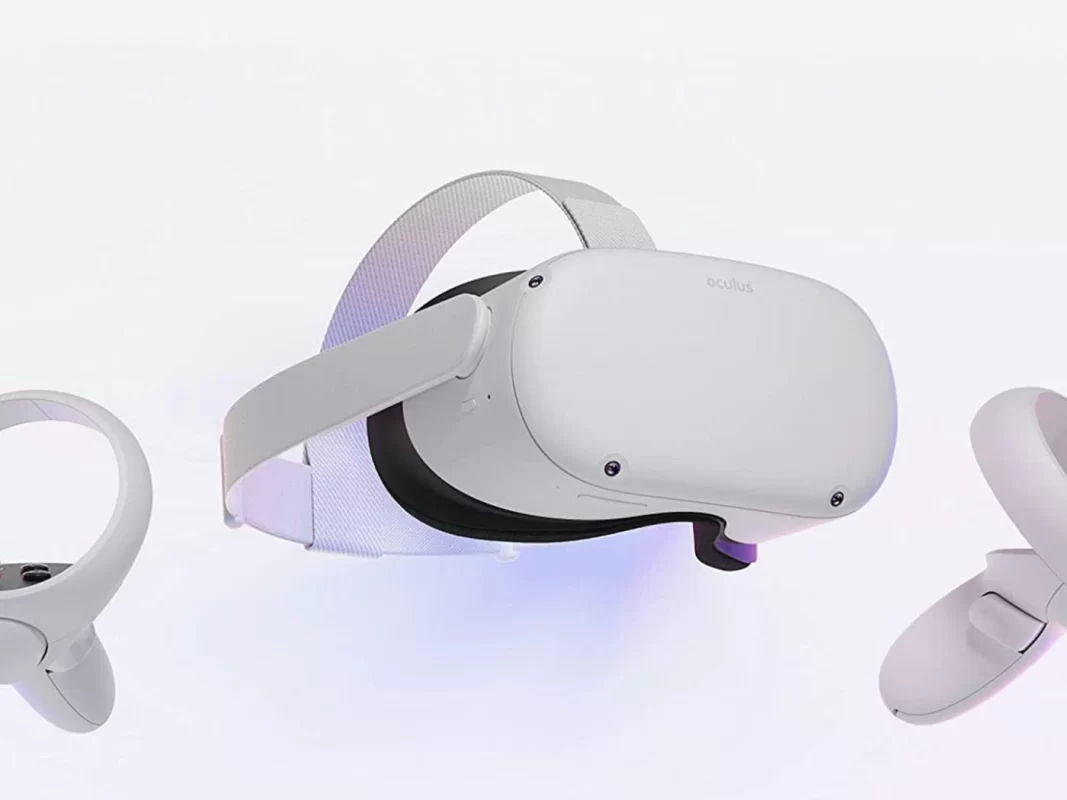 Key Features:
Social media integration for direct sharing of transformed content
Intuitive app interface for real-time customization
Excellent microphone for clean, clear audio
Compact and stylish design for a modern aesthetic
Adaptive modulation for natural and dynamic voice transformations
Bonus Tip: A Free and Easy Online Voice Changer
Want to sound like Darth Vader without buying any wearable voice changer device, then try FineShare Online Voice Changer. It's a free and easy online tool that allows you to transform your voice into any voice you want. You can choose from over 120 realistic voices of characters and celebrities, such as Darth Vader, Billie Eilish, Donald Trump, Batman, and more.
You can also create your own custom voice effects with AI voice cloning technology, which can mimic the voice of any person or character with high accuracy and realism. You can use the changed voice in your video production, gaming, vlogging, filmmaking, or any other creative projects.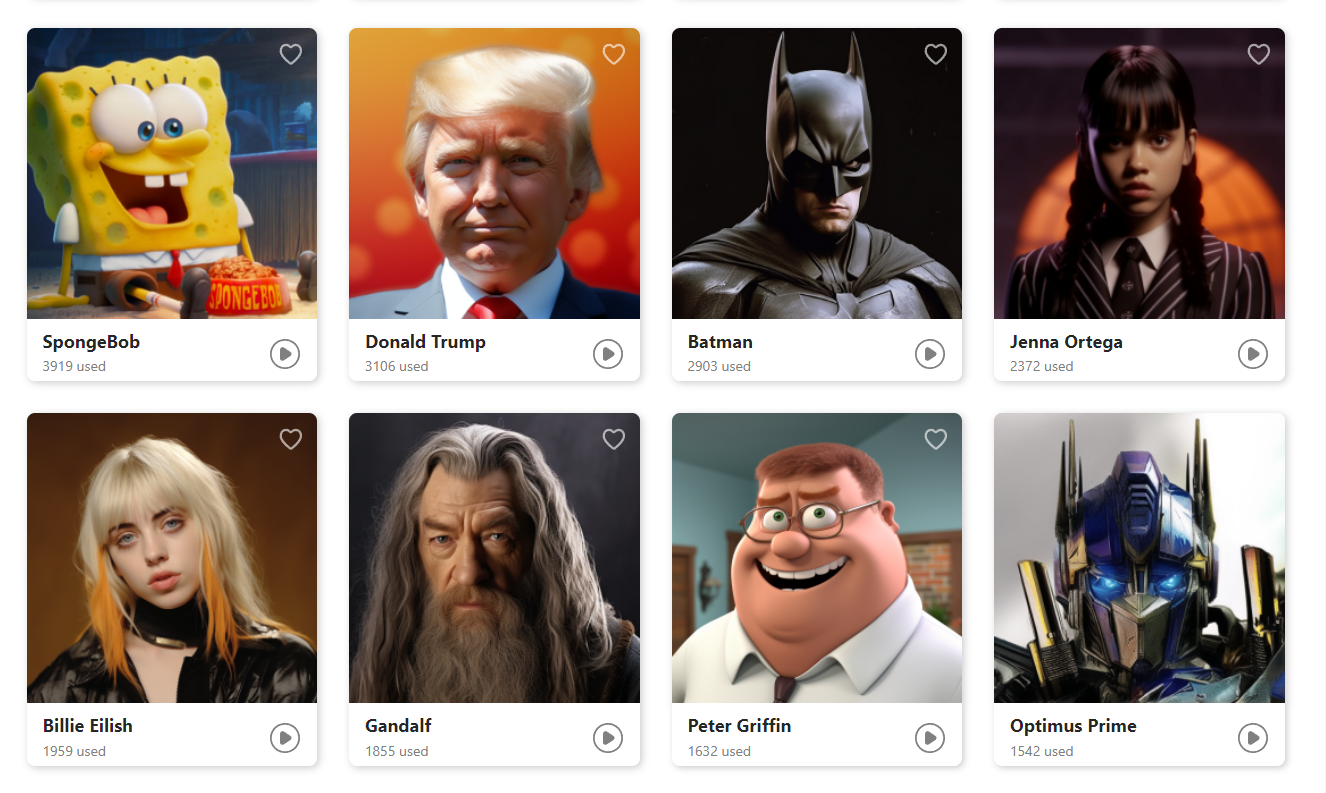 To use FineShare Online Voice Changer, you just need to follow these simple steps.
Step 1: Select a voice effect that you want to apply to your voice. You can play the voice effects and hear how they sound before choosing one.
Step 2: Record your voice or upload an audio file.
Step 3: After the conversion is done, you can download the audio file to your device, or share it with your friends online.
Conclusion
Voice changing is a fun and creative activity that can bring you joy and entertainment. You can use it to explore different aspects of your personality, to express yourself in new ways, or to simply have a good laugh.
So, what are you waiting for? Now is the perfect time to start altering your voice with one of these wearable voice changers!
FAQs about Wearable Voice Changer
How does a wearable voice changer work?
Wearable voice changers use advanced signal processing and modulation techniques to transform the pitch, tone, and characteristics of the user's voice. They often incorporate technologies like digital signal processing, voice synthesis, and sometimes artificial intelligence to achieve realistic and dynamic voice transformations.
What are the common uses of wearable voice changers?
Wearable voice changers are used for various purposes, including entertainment at costume parties, gaming to enhance virtual experiences, content creation for social media, privacy in public spaces, and security by professionals handling sensitive information.
How portable are wearable voice changers?
The majority of wearable voice changers are made to be lightweight and portable so that users may take them about conveniently. Some devices are small enough to be worn as accessories, clipped onto clothing, or integrated into masks or headsets.