Do you want a lighthearted way to make prank calls to your friends? People may change their voices usually by talking through their noses or covering their mouths with a handkerchief. It's too much trouble and can be easily detected.
Instead of those ways above, you can use prank call voice changers. In this article, we will bring you the 6 best prank call voice changer apps. They can be used on computers or cell phones. You can choose the best one for you according to your needs.
Best Prank Call Voice Changer on the Computer
FineShare FineVoice
If you want to prank your friends on Skype or Zoom on PC, I can show you the best prank call voice changer FineShare FineVoice. You can use this prank tool in your daily chat, calls or games, etc.
FineVoice is an all-in-one AI voice changer, which is perfect for people who want to prank their friends. It has a beginner-friendly interface. It includes a variety of voice effects such as male and female, as well as those from Batman, Mickey Mouse, and other popular characters. It also supports changing your voice on popular platforms like Discord, Skype, and Zoom to prank your friends during a call.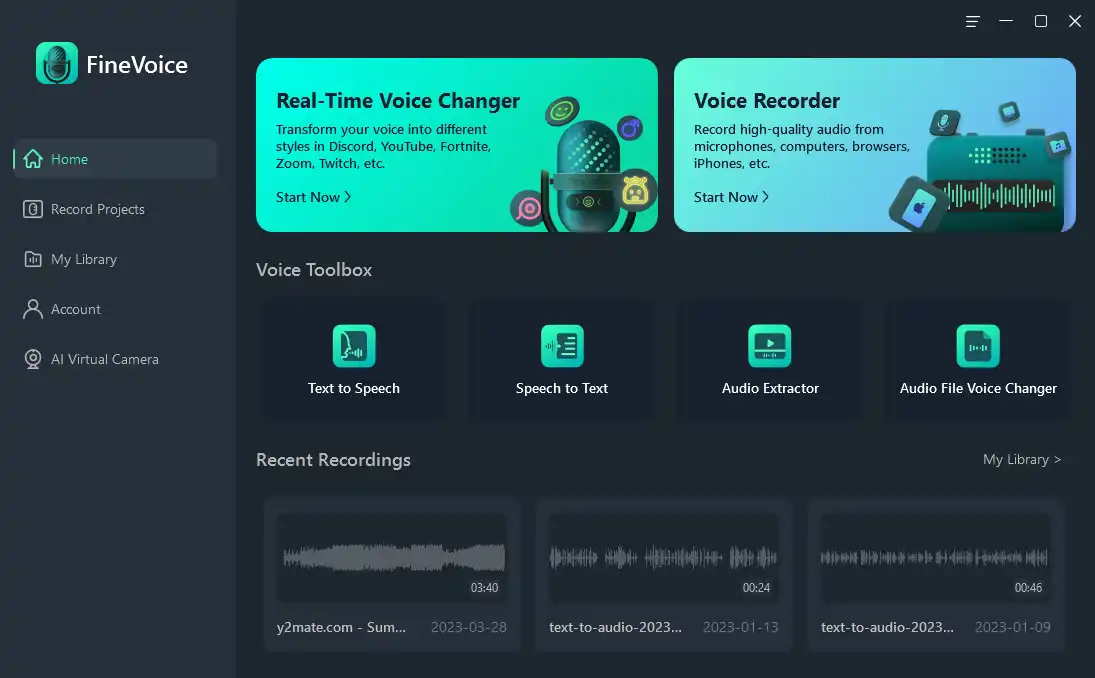 FineVoice offers more than 30 voices and more than 200 sound effects. It's also a voice recorder and it can extract audio from video files and change the sound of audio files. It's a great text-to-speech application with a wide range of realistic voices including those of celebrities like Morgan Freeman or cartoon characters like SpongeBob SquarePants.
Pros:
Easy to use and no skills necessary
Change your voice in real-time
Offer more than 30 voice effects to make your voice sound like a middle-aged man, a little girl, etc.
More than 200 sound effects to add fun to your calls
High-quality voice recorder
Use as a character voice generator
Cons:
Only available for Windows system
Best Prank Call Voice Changer on the Phone
If you want to use the prank call voice changer app on your phone, you can refer to the following four prank phone voice changers.
Android
PrankDial: Prank Call App by Lavalsoft
PrankDial is one of the best applications for prank calling with a voice changer. It has made more than 200 million prank calls all around the world.
PrankDial is very popular among Android mobile users. You can make three free prank calls a day to your friends or family.
PrankDial offers hundreds of prank scenarios where you can use some pre-recorded phone voices. For example, you can use "Why are you calling my girlfriend?" or "You hit my car!" to make a prank call to your target and then observe their reaction after the call.

Pros:
Enjoy 3 free prank calls per day
Provide hundreds of prank call scenarios
Support the ability to save responses to prank calls
Cons:
Expensive
Interface frequently lags
Prank Call Voice Changer App By Ownage Pranks
Can't think of a funny prank call scene? The Prank Call Voice Changer App is a perfect solution. This app was created by prankster Ownage Pranks, whose YouTube channel has over 5 million subscribers. Many Ownage fans use Prank Call Voice Changer to imitate his unique voice-changing ability.
The Prank Call Voice Changer can alter a user's voice in real time. It has a variety of voice-changing effects, including a high-pitched, low-pitched, robot, and angry old ladies, as well as pre-recorded funny prank calls voices. For people who want to prank friends, family, or coworkers, this is quite useful. You can also create custom voice effects to give yourself a unique experience with voice changer pranks.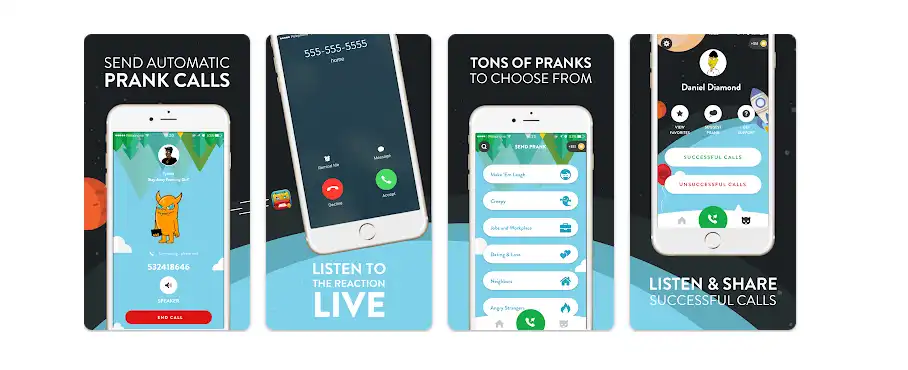 Pros:
User-friendly and easy to use
Customize your unique prank call
Realistic background noise
Free daily credits
Support sharing your call recordings
Cons:
The free credit feature is not always available
Credits will be deducted for hanging up unanswered
iOS
Live Voice Changer
A fantastic iOS software for changing your voice when making prank calls is Live Voice Changer. You can choose the voice to prank your friends among the dozens of distinctive voices. Because of this, it has a complex interface with many different voice changer options.
Unlike other prank call voice changers, it's free to download and requires no Internet connection. Live Voice Changer allows you to hide your identity to make funny prank phone calls and voices. You can also change your voice from male to female to add a pranking effect. You can also mix different voices to create a new sound.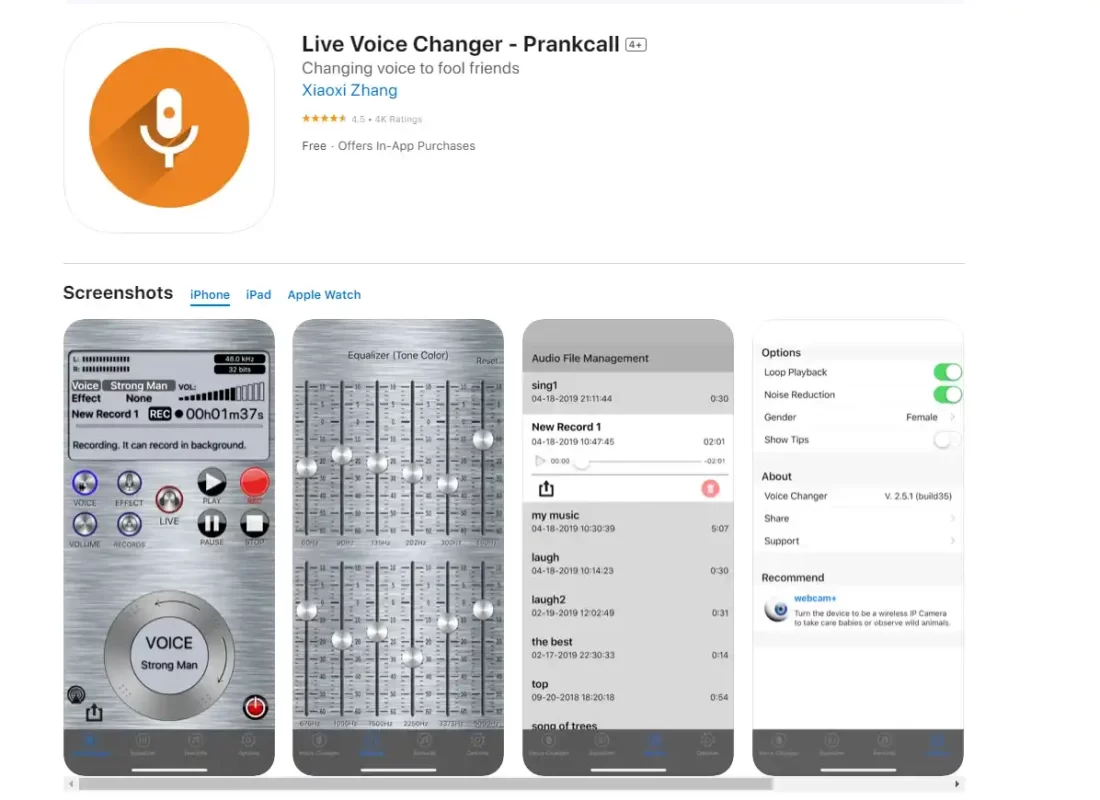 Pros:
Can be used as a sound player and recorder.
Microphone with various reverb effects
Support Bluetooth and airplay output devices
Adjustable tone
Cons:
Complex interface, not suitable for beginners
Pay to use the real-time voice change feature
Call Voice Changer
You can use Call Voice Changer to create funny prank calls voices. This iOS software allows you to change your voice and make prank calls. The app has a three-day free trial period during which you can make as many prank calls as you want to your friends.
The unique feature of the Call Voice Changer is that you can preview your prank voice before you make a call. While you are on the call, you can also change your voice as much as you want. More importantly, you can add your favorite background sound effects during the call to make the prank more effective.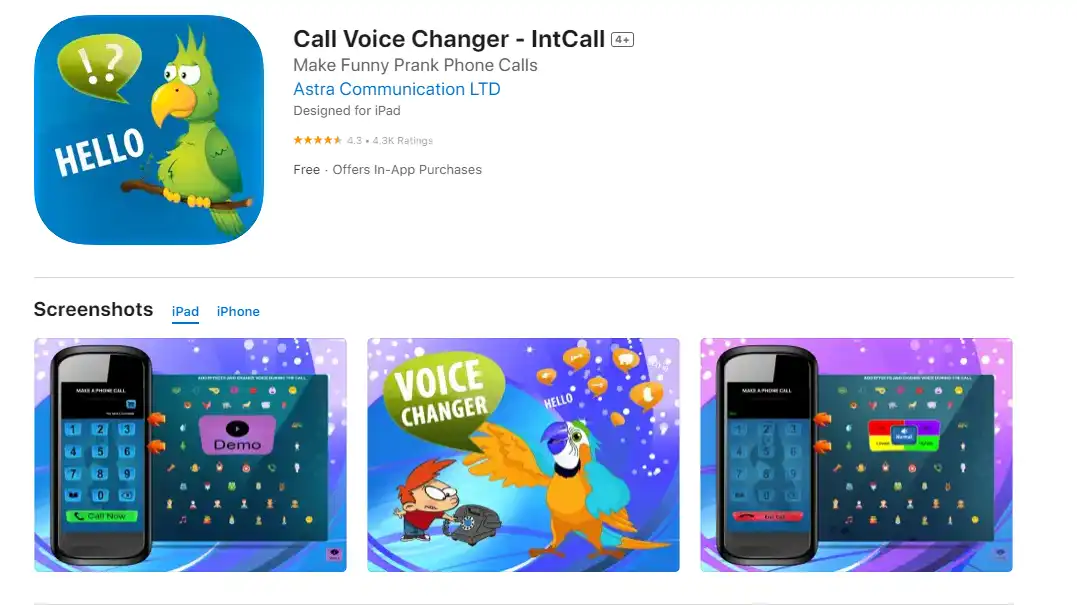 Pros:
Provide real-time call voice change
Change the tone of your voice.
Support playing cartoon characters, birthday songs, and other background sound effects
Can be used as a background sound player for calls
Cons:
Only works for phone calls
Have a time limit
Not compatible with other platforms
If you want to know more about free voice changers on different devices, you can read this article: 15 Best Free Voice Changers and Plugins for PC, Mac, Android, and iOS.
Best Prank Call Voice Changer Online
FineShare Online Voice Changer
Are you a prankster? Do you want to trick your friends, family, or coworkers with hilarious voices? Then you don't want to miss FineShare Online Voice Changer, the best prank call voice changer Online. You can sound like a robot, a chipmunk, a celebrity like Kevin Costner, or even a ghost. It's a great way to have some fun and make someone laugh.
It's free and easy to use. Just select the voice effect you want. Then, speak into your microphone and enjoy your new voice. You can also adjust the pitch and speed of your voice to make it more convincing. FineShare Online Voice Changer is the ultimate tool for prank calls. Try it now and have some fun!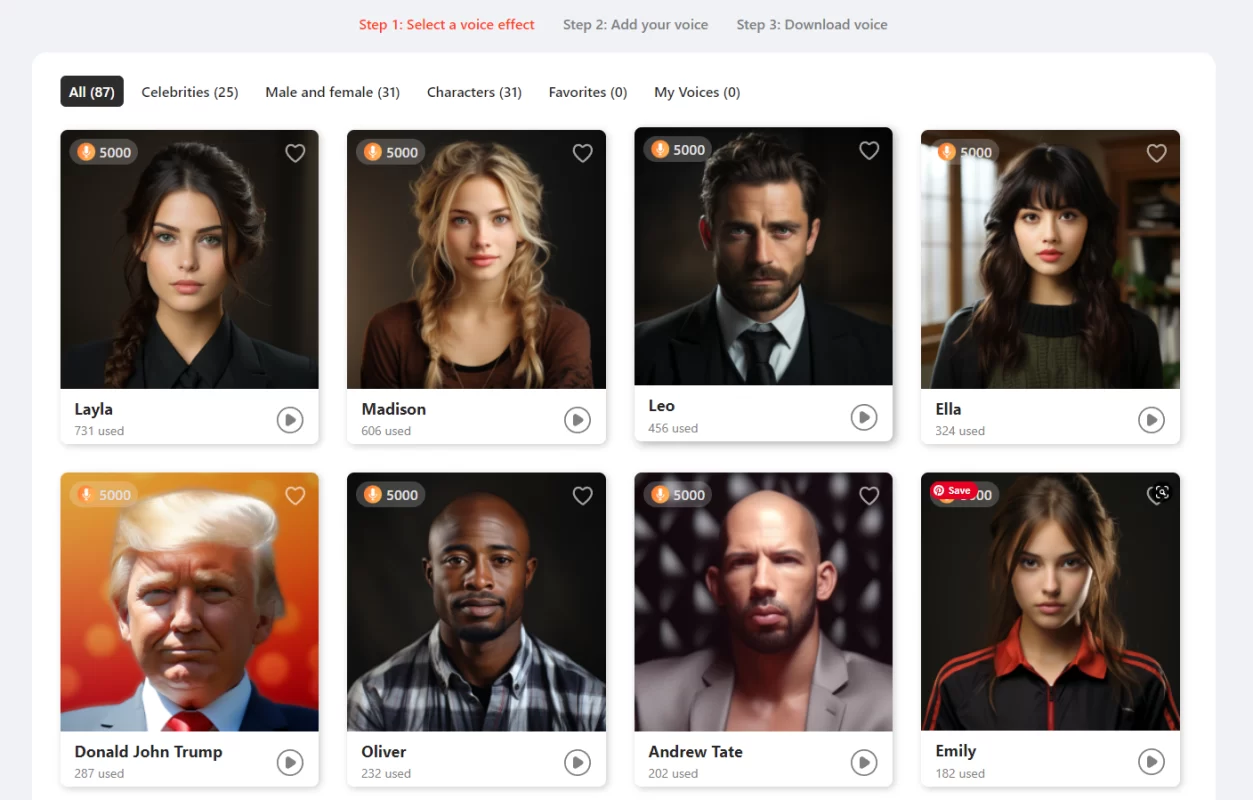 Pros:
Simple and free to use
A wide range of voice effects
Offer new voice effects every month
Fast conversion
Cons:
May have some latency or distortion issues
Conclusion
Pranking can bring a fascinating experience with endless fun. You can prank your game partners and share prank recordings with your friends.
This article gives you the 5 best prank call voice changer applications for your computer and cell phone. By installing FineVoice, you can start making prank calls on your PC. Likewise, your friends will also use these funny prank calls voices. Be careful, because the next time it may be your turn!