Counter-Strike: Global Offensive (CS: GO) is one of the most well-known multiplayer first-person shooter games around the world. It has a large and active community of players who communicate with each other using voice chat. In recent years, it becomes increasingly popular to use voice changers in CS: GO. Many people may think that it can add a layer of creativity, humor, and privacy to gameplay, making it more engaging and fun for players.
If you're looking for the best voice changers for CS: GO in 2023, this comprehensive guide is for you.
Top 5 Voice Changers for CS: GO
We will introduce the 5 best voice changers for CS: GO on different devices, including Windows, Mac, Android, iOS, and online.
1. FineVoice [For Windows]
Want to tease your friends? FineShare FineVoice, the most popular voice changer, will help you change your voice and produce funny and wacky effects. This CS: GO voice changer for Windows will take your gaming experience to the next level. In addition to CS: GO, you can also use it in other chat services including PUBG, Mumble, Fortnite, and Google Chat.
With FineVocie, you can add custom explosion sounds to prank your teammates as they defuse their bombs. You can change your voice in real-time. Whether you want to sound like a robot, an alien, a chipmunk, or a monster, this funny voice changer has everything you need. This amazing tool can change your voice on many platforms, including Skype, YouTube, TeamSpeak, Discord, and many more.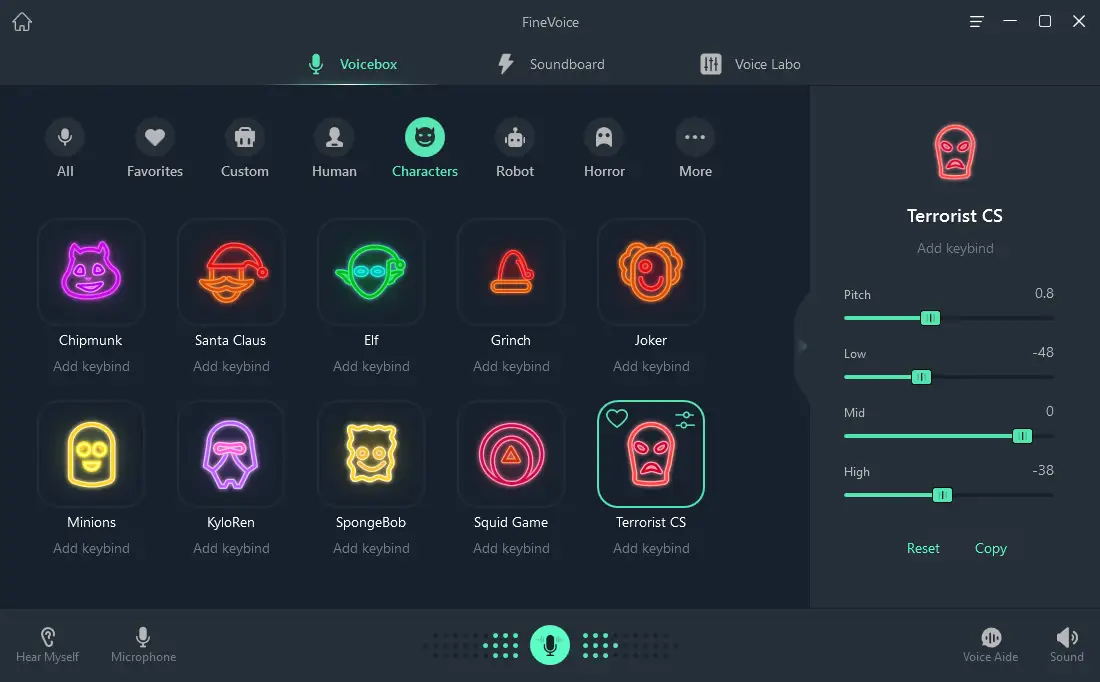 FineVoice is free to download and use, but you can unlock more voices and features with a premium subscription. What are you waiting for? Download it now and dive into more features!
2. MorphVOX Pro[For Mac]
If you are looking for the best voice converter for Mac users who play CS: GO, MorphVOX Pro is the ideal choice for you. It works with many online games and platforms, such as CS: GO, League of Legends, TeamSpeak, Steam, etc. You can use it to create immersive scenes in CS: GO by adding ambient sounds such as gunshots, explosions, or sirens.
MorphVOX Pro has over 60 sounds and effects, including the voice from male to female, babies, robots, Mario, and more. You can easily switch between different sounds using hotkeys or MorphVOX advanced settings.
In addition to this, MorphVOX has a soundboard where you can play your favorite music in the game. You can use it to set the mood for your game or annoy your opponents with annoying songs.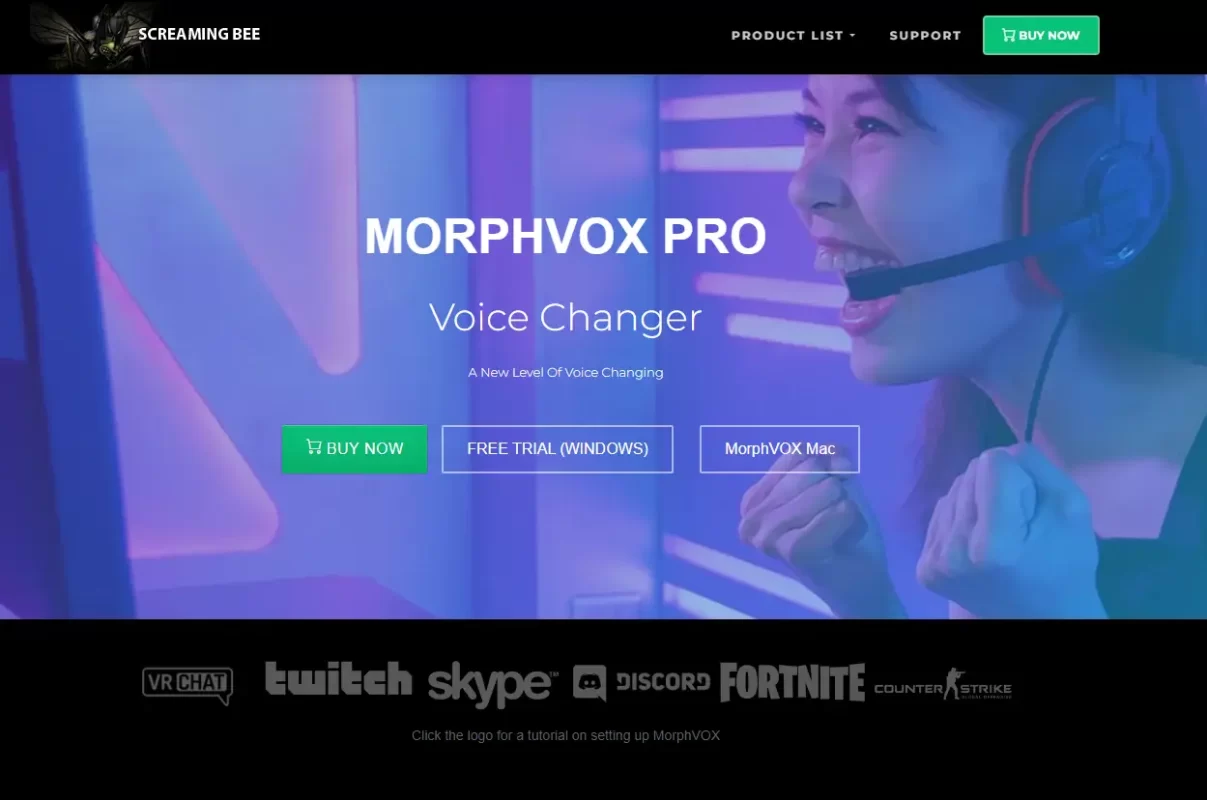 3. Voice Changer with Effects [For Android]
Looking to add a unique twist to your CS: GO gameplay? Look no further than Voice Changer with Effects! This popular voice changer for Android offers an array of voice effects.
Voice Changer with Effects offers various sound effects and you can import any sound effect from your phone library. With it, you can create anything you want, like sounding like a scary Ghostface or a funny clown. And you can also use it to record your gaming and then add the sound effects to the timeline. You can also use a clip to pre-record and sound the tune.
Best of all, it's a completely free voice changer for CS: GO on the Google Play Store. So it's a perfect choice for budget-conscious Android users. Unleash your creativity and have a blast with Voice Changer with Effects in CS: GO!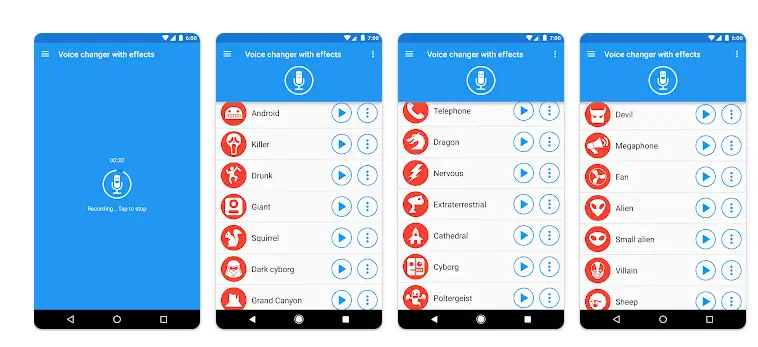 4. Voice Changer Plus [For iOS]
Do you love playing CS: GO on your iOS device and wish you could change your voice to sound like a girl or someone else? Then you can try Voice Changer Plus, the best voice changer app for iOS gamers.
With this excellent tool, you can record your game voice and then change your voice. It contains many pre-made voices and you can turn your voice into a robot, Donald Duck, zombie, bee, clown, and much more. You can also add echoes and instrument sounds to make your voice sound like a choir.
More importantly, you can add background sounds in your CS: GO game like a helicopter, forest, busy office, etc. You can also edit your audio and create a unique sound as you wish.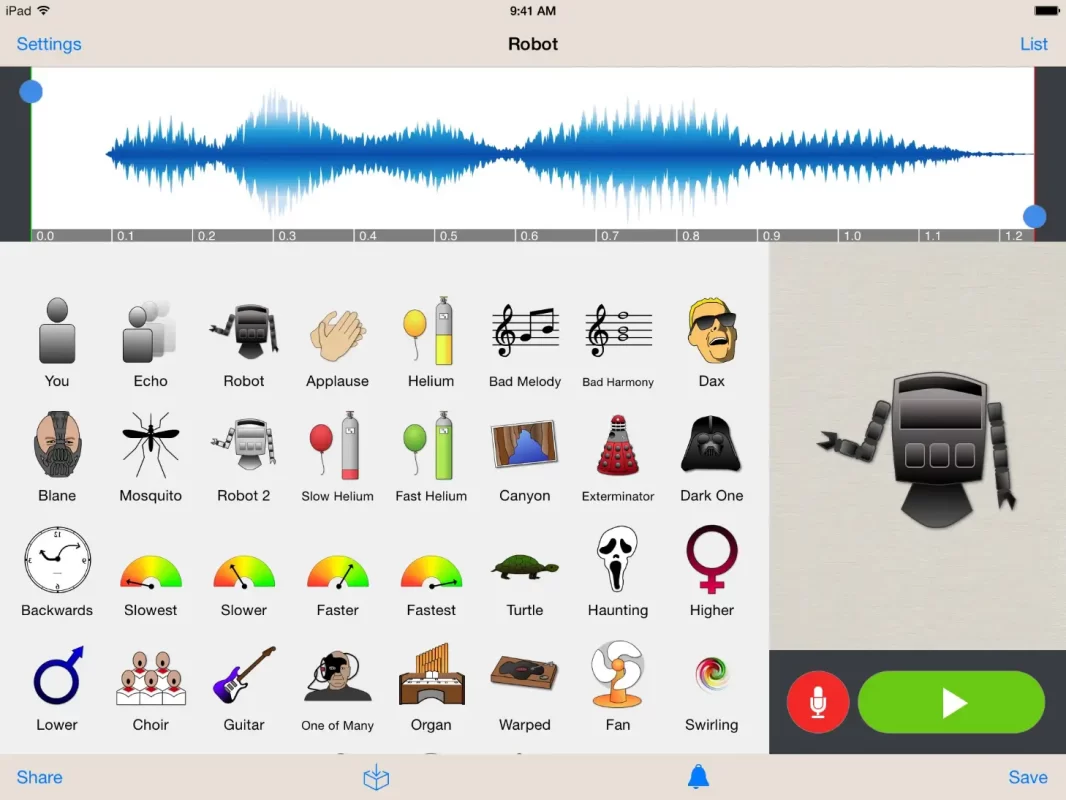 5. Voicechanger.io [Online]
If you don't want to download any app because you don't want to, you can use Voicechanger.io, an online voice changer for CS: GO. It has a simple and intuitive interface because you can find various sound effects directly on its home screen. Don't miss this chance to have fun with your voice and impress your friends.
You can record your voice and download it as an MP3 file. It can work with Discord, Zoom, and all other applications and games like CS: GO. After recording your voice, you can add countless fascinating sound effects, such as babies, monsters, ghosts, Darth Vader, and so on. You can also adjust the pitch and speed of your voice to create your unique sound.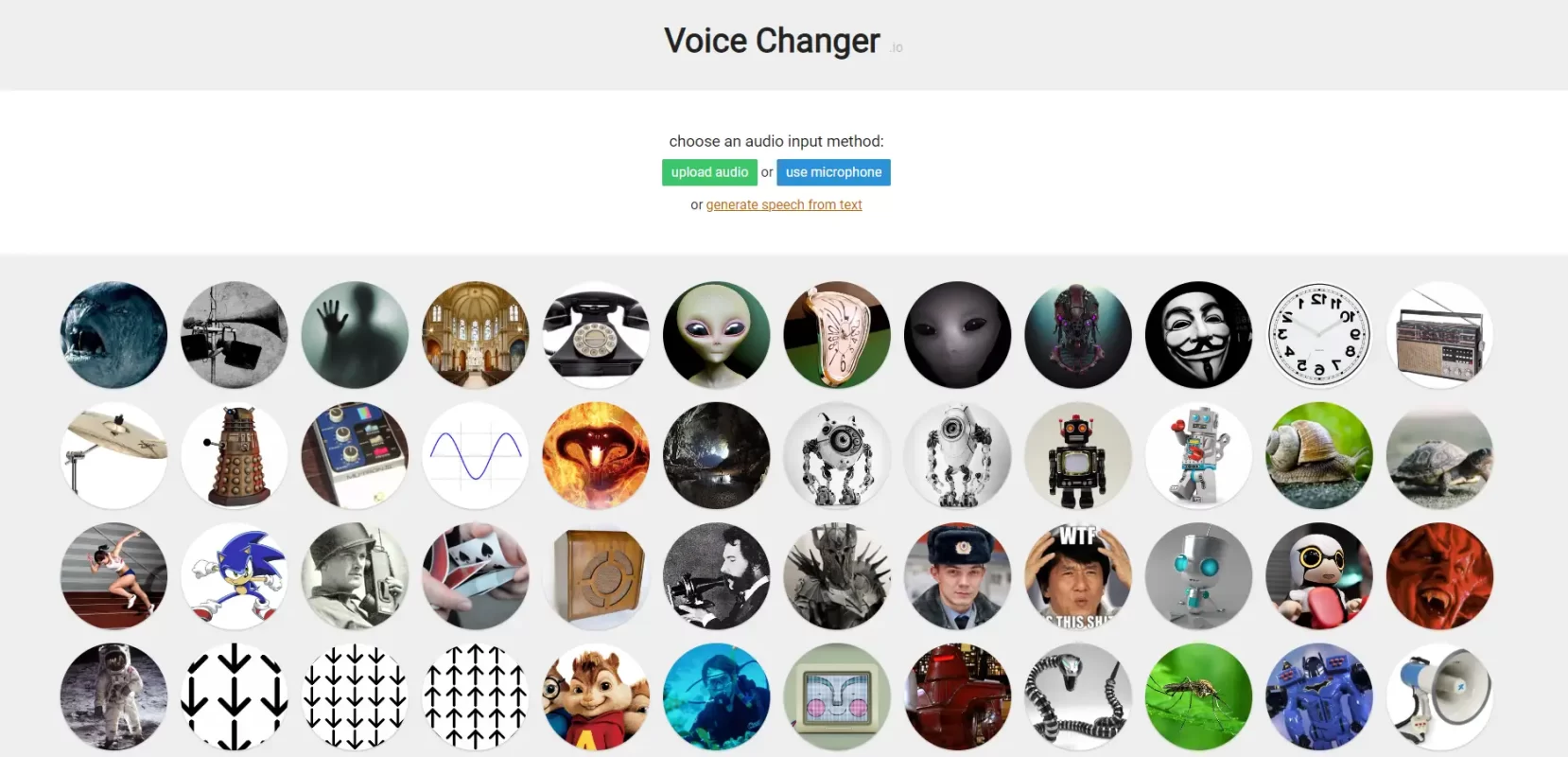 How to Use FineVoice Voice Changer in CS: GO?
Here are the detailed steps to change your voice in CS: GO using FineVoice Voice Changer.
Step 1: Install and launch FineVoice.
Step 2: Click Settings> System>Sound.
Step 3: Choose the FineVocice Microphone (FineVoice) as the input device and the Speaker (FineVoice) as the output device.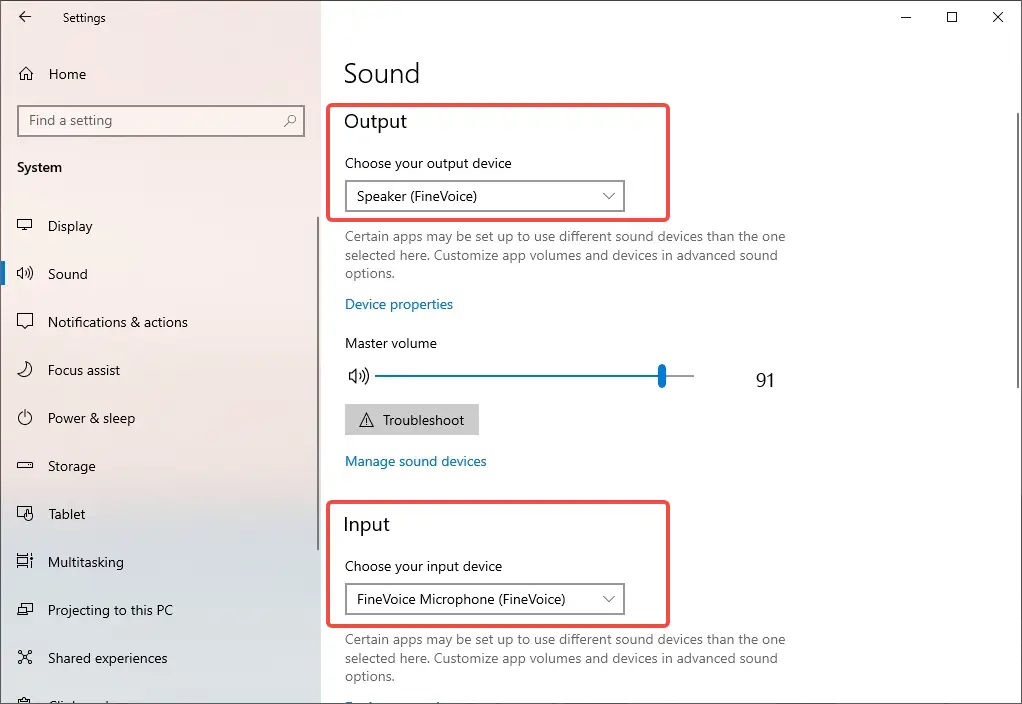 Step 4: Launch CS: GO.
Step 5: Go to Audio Settings and select FineShare FineVoice as the audio input.
Step 6: Select the sound you want to use in CS: GO and your sound will change in real time.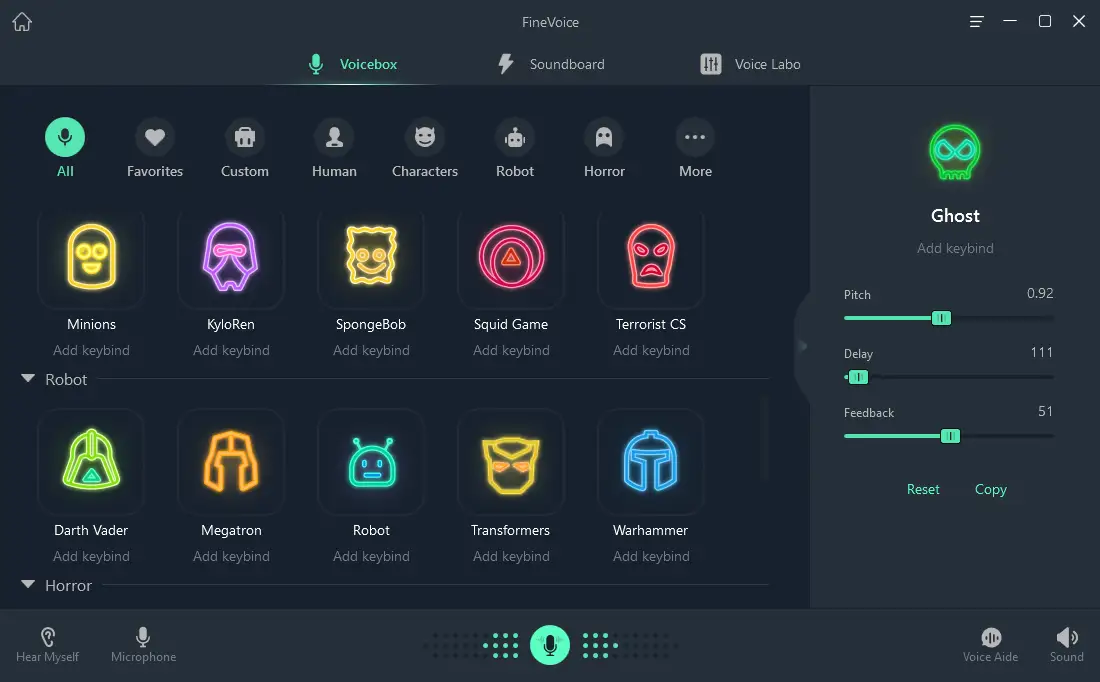 Conclusion
Now it's time to try voice changer for CS: GO. You will be surprised by how many new friends and fans you will make with your new voice. And who knows, you may even become a famous CS: GO streamer or YouTuber with your unique voice.