Do you want to stay anonymous and hide your identities in TeamSpeak? How to do this? Use a voice changer to disguise your voice so no one knows who you're!
If you're looking for voice changers for TeamSpeak, here's a list of voice changers that you can use in TeamSpeak.
5 Best Voice Changers for TeamSpeak
#1. FineShare FineVoice
FineShare FineVoice is an AI voice changer for TeamSpeak, Discord, Zoom, Skype, Google Meet, and other popular platforms. This software can meet all your sound needs.
The real-time voice changer feature can help you change your voice from male to female or female to male. Besides, you can adjust the pitch of your voice to make it sound younger, older, deeper, or higher.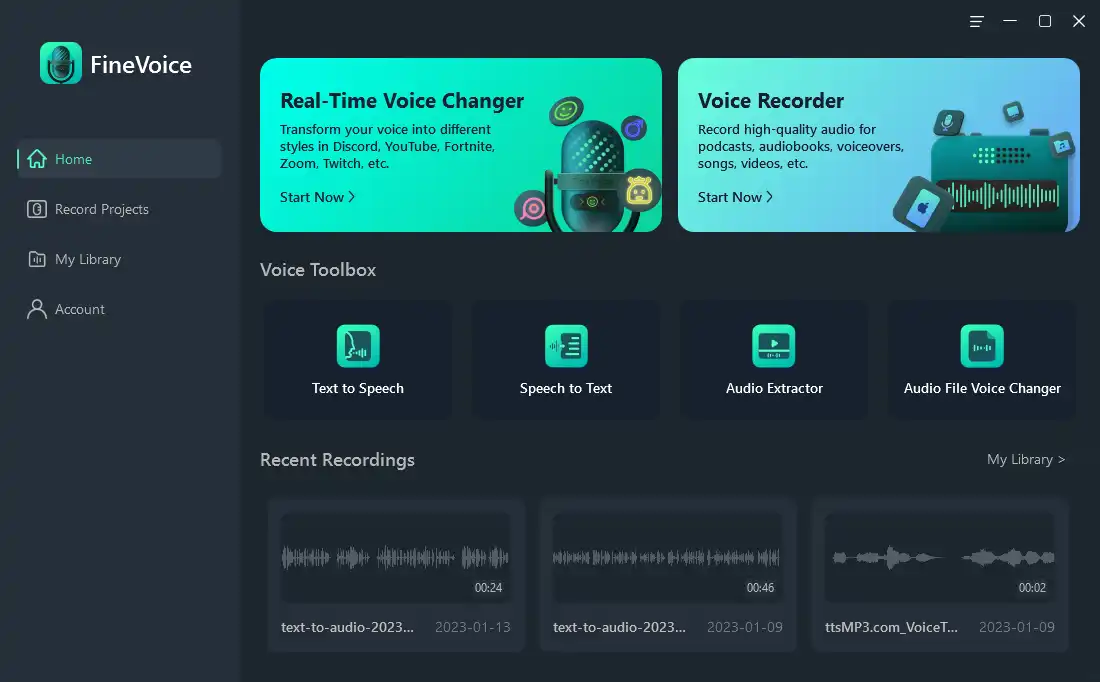 Features:
Real-time voice changer with 30+ voice effects and 200+ sound effects.
You can create custom voice effects with 28 audio effects on Voice Labo.
A text-to-speech tool to convert your text to speech.
A speech-to-text tool to transcribe recordings.
A voice recorder to capture multiple audio sources.
It can extract audio from video and change the voice of your audio files.
#2. Clownfish Voice Changer
Clownfish Voice Changer is a mic voice changer that is installed on the system level. It's a free voice changer for TeamSpeak for Windows and browsers. It can change your voice in video chat or live streaming platforms including TeamSpeak, Skype, Discord, and so on.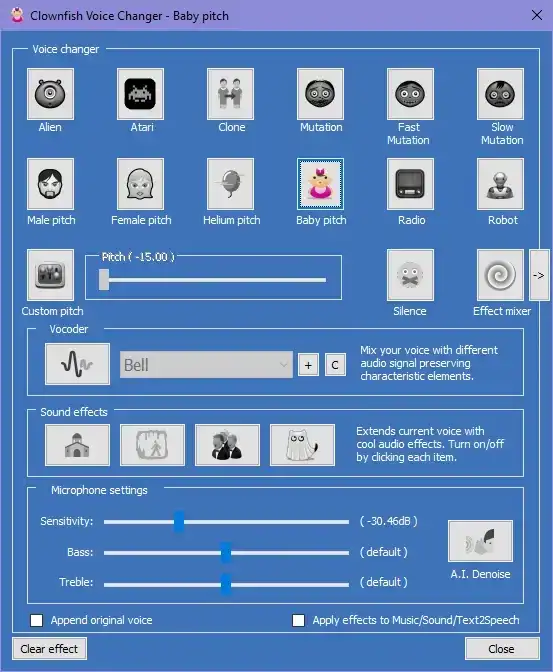 Features:
It offers 14 voice effects.
It has the Virtual Studio Technology (VST) plugin support.
You can convert text into speech by Voice Assistant.
It's a music player with audio control and a playlist.
It offers a sound player.
It's compatible with Windows 7/8/10/11, and Linux.
#3. Voicemeeter
Voicemeeter is the first application used as a virtual mixer. This software can mix your voice and video game audio and control the pitch of your voice. You can change your voice to plenty of platforms like TeamSpeak, Fortnite, CS, Discord, and more.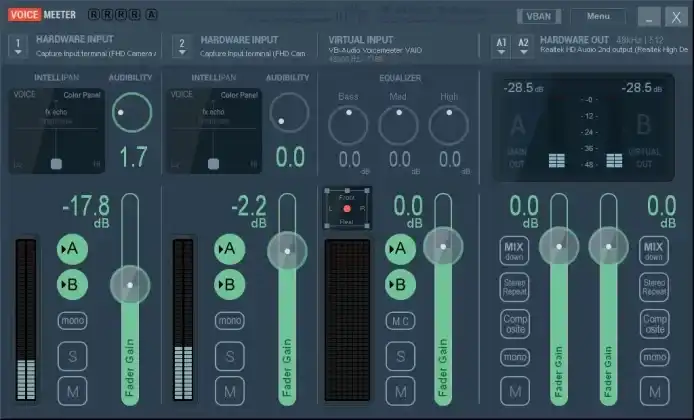 Features:
It can mix your voice with your music on different platforms.
It helps you to record conferences or interviews in multichannel for post-production.
It supports various audio interfaces like MME, KS, ASLO, etc.
It mixes 3 inputs to 3 outputs through 2 buses.
#4. AV Voice Changer
AV Voice Changer can make your voice more masculine, feminine, deeper, higher, older, younger, or any other effects. It's a professional voice modulator software and has many voice filters and voice effects that can meet your need. But it's too expensive.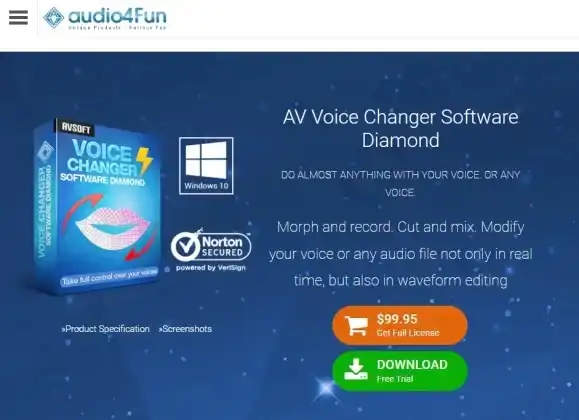 Features:
It offers 30 voice effects and 17 non-human voices and 70+ background effects including train, sea, noise, and more.
Capture audio streams from different applications.
Offers 100+ ready-to-use "nickvoice".
It can record your voice through the microphone.
You can edit audio files and convert audio file formats.
#5. Voxal Voice Changer
Voxal Voice Changer has a clean and user-friendly interface. It can change, modify and disguise your voice in any software such as TeamSpeak, Twitch, Discord, Skype, and other applications in real-time.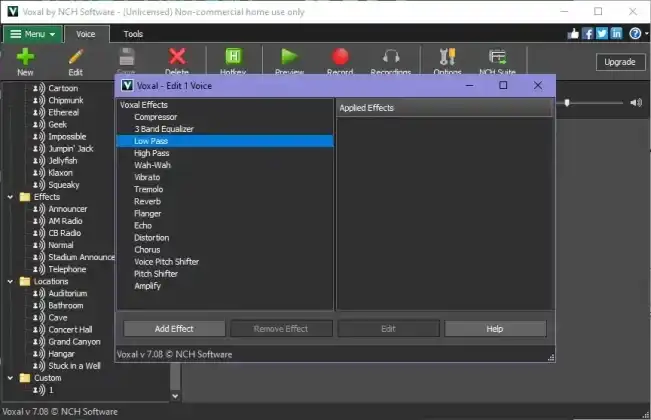 Features:
Its free version can only be used for non-commercial purposes.
Offers many voice effects including a girl, boy, robot, cartoon, echo, etc.
You can custom voice with 10+ audio effects.
Make effects in real-time by using a microphone or changing the output audio.
How to Change your Voice on TeamSpeak with FineVoice?
Have no idea about how to change your voice on TeamSpeak? Don't worry, let's see the detailed steps on how to change your voice on TeamSpeak with FineVoice.
Step 1. Download and install FineVoice on your computer.
Step 2. Open FineVoice and choose the Real-Time Voice Changer on the main interface.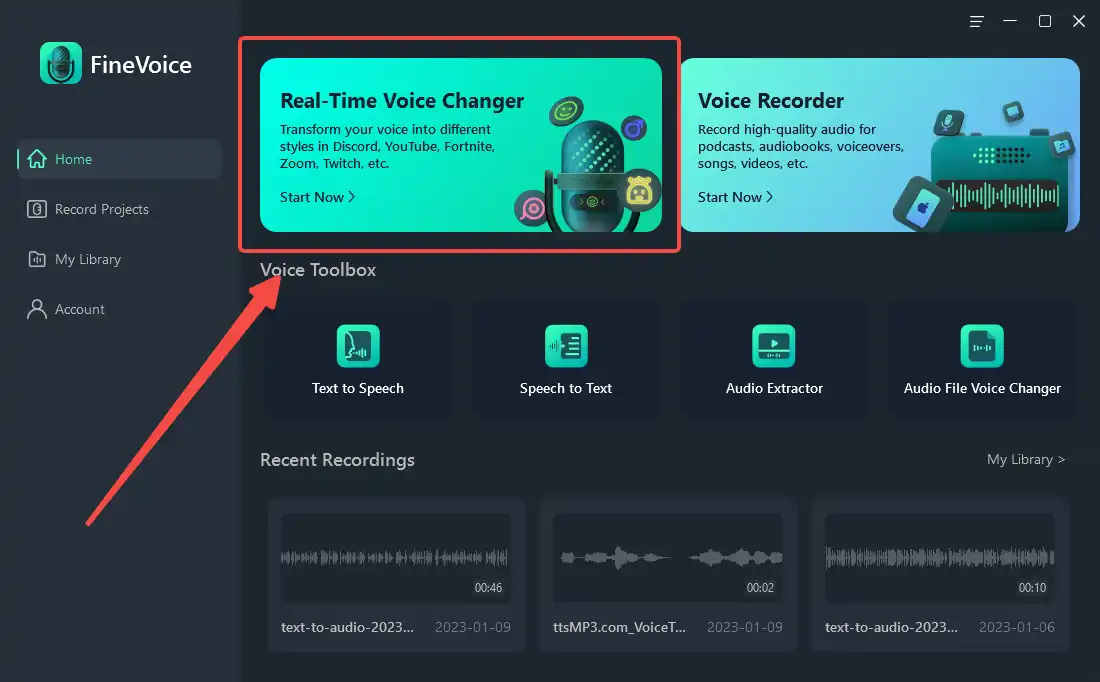 Step 3. And then click Voice Aide and set the input and output audio devices you want to use on TeamSpeak.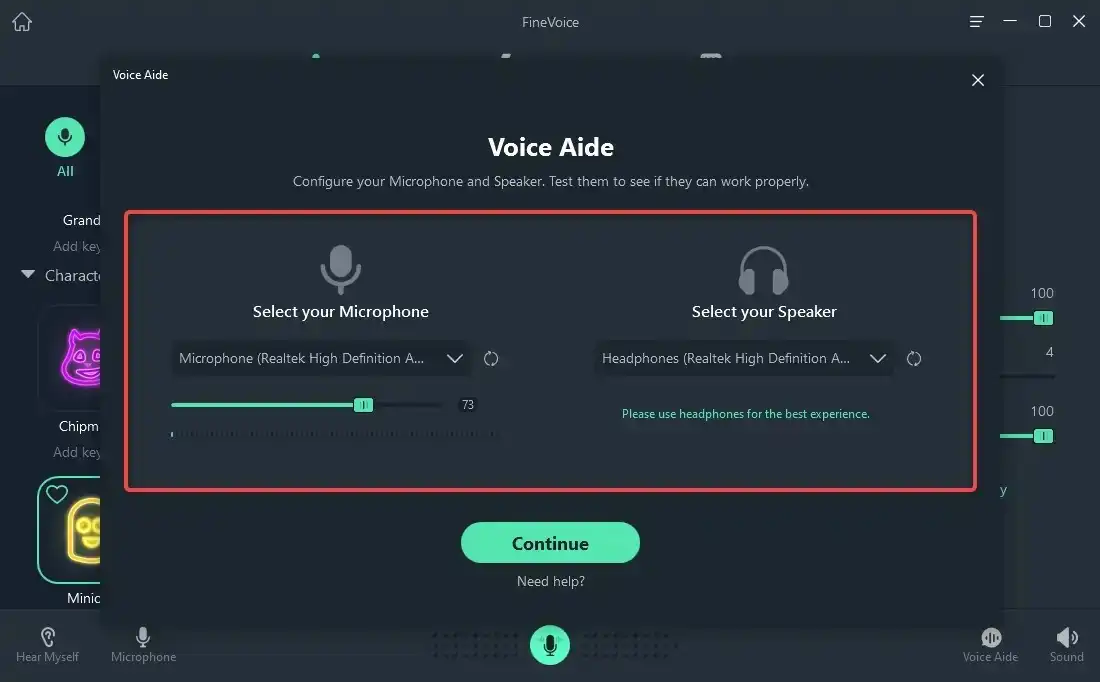 Step 4. Select the voice effects as you like.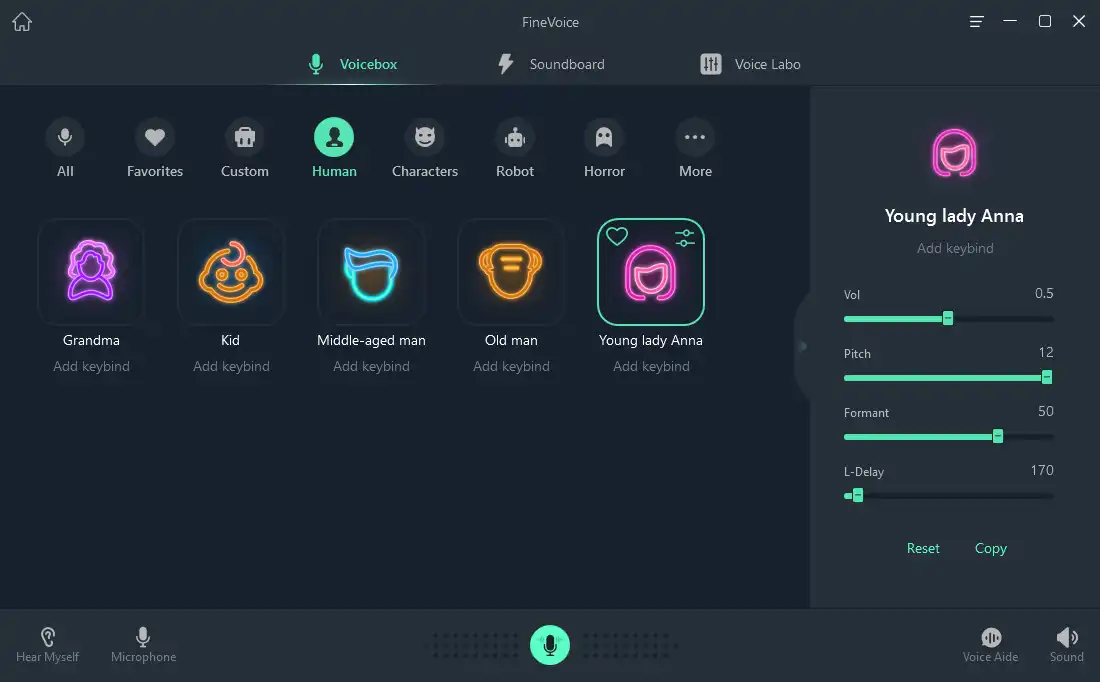 Step 5. Open TeamSpeak. Find Options-Capture Section, click the capture device list, and then set FineVoice Virtual Microphone as the input audio device.
Conclusion
We give you 5 voice changers for TeamSpeak in this article. You can choose the suitable one and use it to change your voice in real time on TeamSpeak. Wish you have fun in TeamSpeak.
Try FineVoice for Free
Powerful real-time voice changer for tuning your voice in gaming, streaming, and chatting. It comes with various voice & sound effects and supports creating custom voice. Get it for free.