Are you ready to wield the power of enchanting voices and leave a trail of laughter and wonder on Snapchat? Brace yourself for an extraordinary journey into the realm of voice-changing magic!
Today, we delve into the best voice changer on Snapchat that will transport you to a world where creativity knows no bounds and entertainment reigns supreme.
Dive into the Built-in Voice Changer on Snapchat
Snapchat can let you share your moments with your friends in a creative way. You can use various filters and effects to transform your photos and videos into fun and unique snaps. One of the coolest features that Snapchat has is the voice changer, which allows you to alter your voice in hilarious ways. You can sound like a baby, a robot, a hacker, an alien, or anything in between.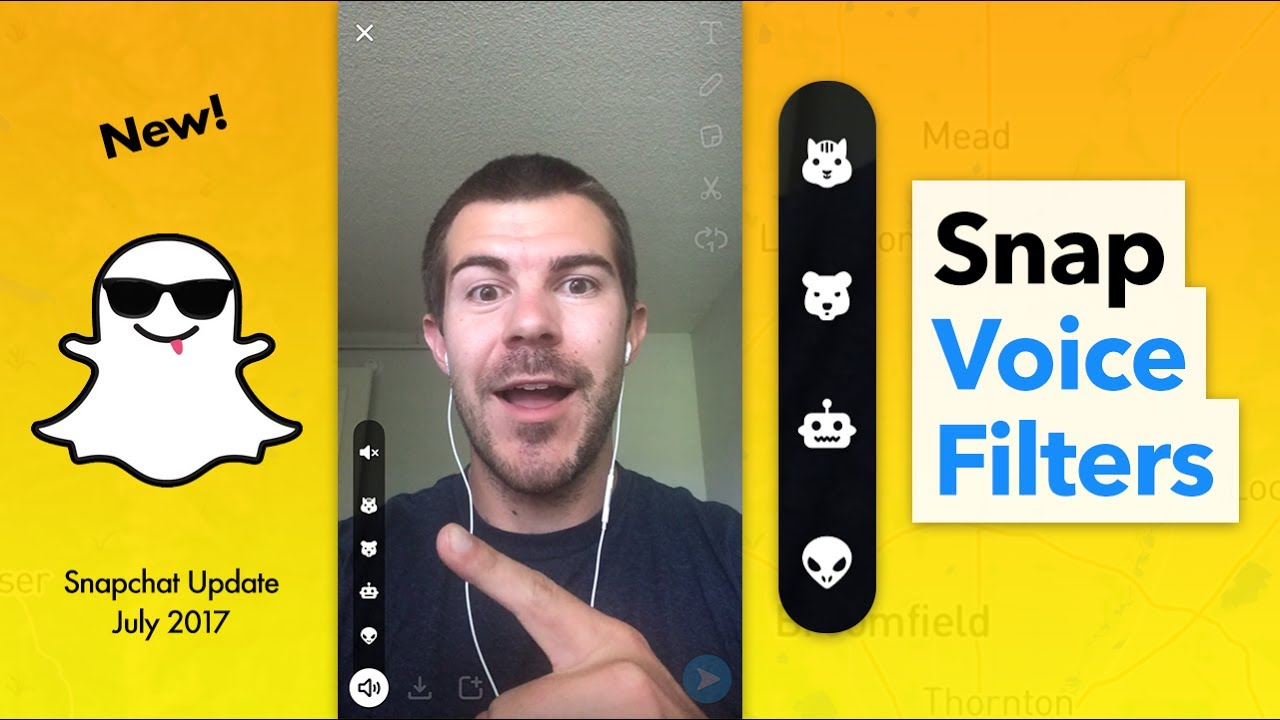 Here are some easy steps on how to use the voice changer on Snapchat.
Step 1: Launch Snapchat and tap the smiley face icon next to the camera button.
Step 2: Swipe through the lens carousel until you find a lens that has a Voice Changer option.
Step 3: Tap the lens that you want to use and hold the camera button to record a video snap.
Step 4: As you record your video snap, you will hear your voice change according to the lens that you chose.
Step 5: After you finish recording your video snap, you can watch it by tapping the Play button.
Step 6: You can also customize your snap by adding stickers, text, drawings, or other effects.
Step 7: When you are satisfied with your snap, you can send it to your friends or post it to your story by tapping the blue arrow button on the screen.
Elevate the Fun with FineShare FineVoice – The Ultimate Third-Party Voice Changer
Ready to amp up the excitement? Say hello to FineShare FineVoice, the best third-party voice changer on Snapchat! It can offer a treasure trove of fantastic preset voice filters that are sure to tickle your funny bone and amaze your friends. It's one of the best Snapchat voice changers that lets you unleash your creativity and personality.
With FineVoice, you can change your voice into anything you want in real-time, from a chipmunk to a Space Marine, from a Batman to a baby. You can use it to make hilarious videos, express yourself in different ways, or just have fun with your voice.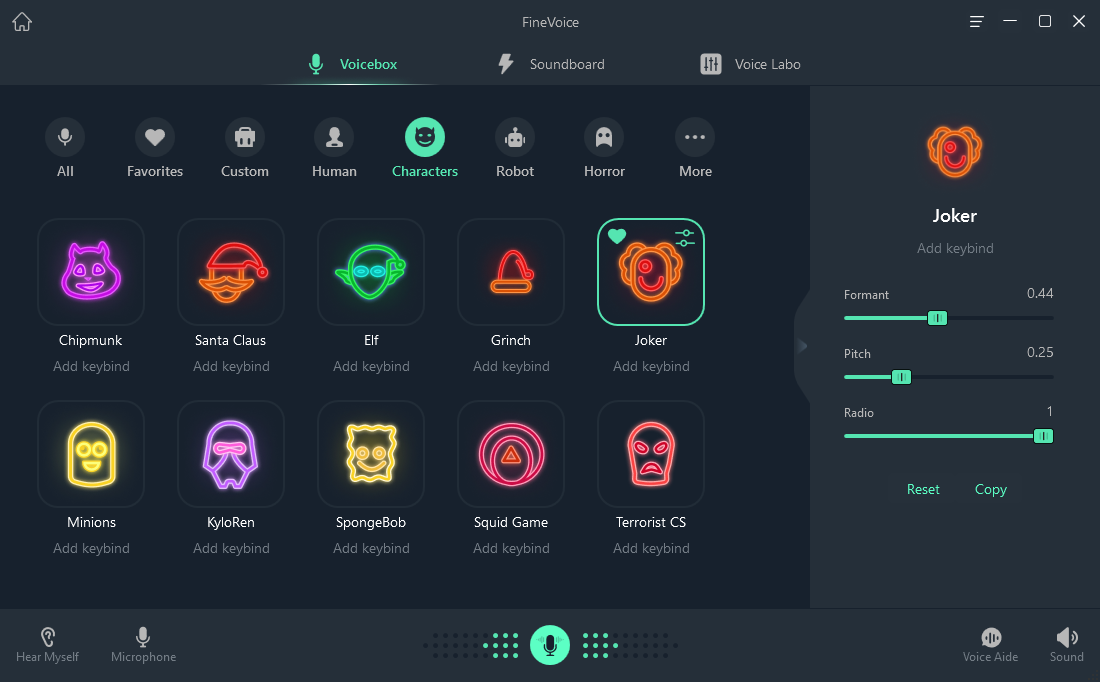 Features:
Change your voice into different styles in real-time
Offer various high-quality sound effects and voice effects
Turn your important recordings like lectures, meetings, interviews, or podcasts into text with high accuracy and speed
Produce human-like voiceovers for your videos, presentations, audiobooks, or any other text content
Extract audio from any video file and save it as an MP3 or WAV file
Make a soundboard with your favorite sounds and play them with a single click
Record high-quality audio from different audio sources
You can also check out FineShare online voice changer! This is a web-based tool that can change your voice with just a few clicks. Try it out and start playing with your voice!
Bonus Tips: 5 Best Voice Changing Snapchat Filters for Extra Fun
If you want to have more fun on Snapchat, you can try various filters and effects available on the app. These filters can make you sound like different animals, characters, or celebrities, and add some humor and creativity to your snaps. Here are the 5 best voice changing filters that you can use on Snapchat in 2023.
This filter turns you into a cute purple bunny with big ears and a fluffy tail.
Halloween may come and go, but the spookiness lives on with this filter. Embrace your inner pumpkin as you transform into a cute yet sinister pumpkin character.
This filter turns you into a cute cat with big eyes and a bow.
Watch as your mouth stretches and your eyes widen, creating comical expressions that will have everyone laughing.
Teddy Ears with Glasses Snapchat Filter
Ever dreamed of becoming an adorable teddy bear? Watch as cute fluffy teddy bear ears and a pair of glasses appear, turning you into the most endearing character.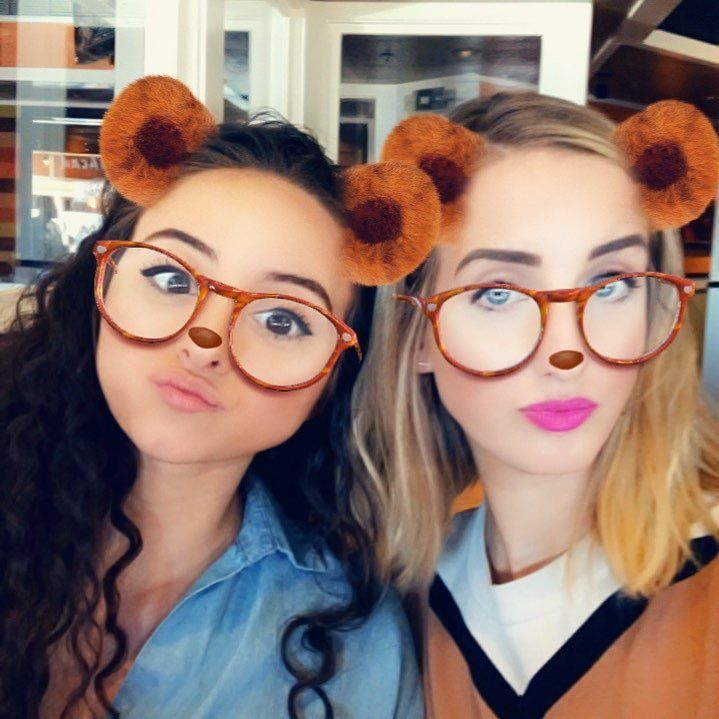 Conclusion
As we draw to a close, remember this: your voice is a wand that holds the power to amaze, amuse, and astonish. So, fellow voice magicians, step into this enchanting world, and let your voice take flight!
Unravel the spellbinding allure of the best voice changer on Snapchat FineVoice and become the architect of joy, the conductor of laughter, and the hero of every captivating tale you tell! The stage is set, and the adventure begins – let your voice be the guiding star on this magical voyage!
FAQs about Snapchat Voice Changer
Can I Change My Voice in Real Time During a Video Call on Snapchat?
As of the latest information, Snapchat's voice changer is designed for altering voices in recorded videos or snaps. It doesn't offer real-time voice-changing capabilities during video calls.
Can I Combine Voice Filters with Other Visual Filters on Snapchat?
Yes, you can combine voice filters with various visual filters on Snapchat to create even more entertaining and engaging content. Play around with different combinations to discover fun and creative ways to express yourself.
Does Snapchat Store My Voice Data From Voice Changing Filters?
Snapchat's privacy policy outlines how the app handles user data. While voice-changing effects are applied in real-time and not typically stored as separate voice data, it's essential to review Snapchat's privacy policy to understand how your data is used and stored.