Cannot find a webcam for an urgent video conference? Not a fan of your low-cost webcam that either produces annoying pool quality images or tends to not work properly? Not a problem. With a decent iPhone Webcam App, you can easily use your iPhone as an HD webcam and never worry about video quality. In this article, we will show you the top 5 best iPhone webcam apps.
Part 1: Top Best iPhone Webcam App – FineCam
FineCam is a free webcam enhancer app that aims to create the best-ever webcam vibes for your successful video chat, live stream, webinar, web conference, and video production. Besides turning your iPhone into an HD webcam, FineCam also allows you to change the webcam color, orientation, brightness, background, and effects to make everything look the best.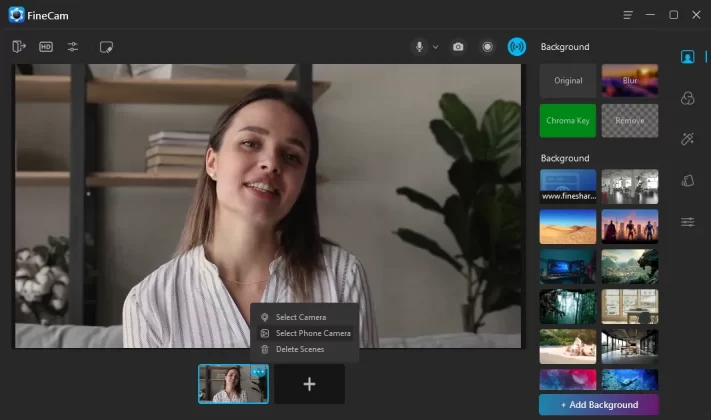 The Good:
Use Phone as HD webcam for Windows and Mac.
Remove, blur, and change the background.
Enables you to adjust color and brightness.
Works with most popular video apps.
Allows you to take selfies and record videos.
The Bad:
No Emoji feature so far.
The free edition has a watermark.
Part 2: Top Best iPhone Webcam App – EpocCam
EpocCam Webcam for Mac and PC is a simple iPhone Webcam app that can works seamlessly with all popular video conferencing and broadcast software, including OBS Studio, Zoom, Twitch, Microsoft Teams, and much more. You can use EpocCam Webcam for Mac and PC to easily turn your iPhone (and Android phones) into a high-definition Mac or PC webcam.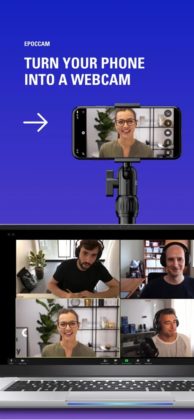 The Good:
Conference call and live stream in 1080p, HDR, and more.
OBS Studio, Zoom, Microsoft Teams (Windows PC only), and more.
The Bad:
Requires Windows 10 or newer OS.
The free version includes a watermark.
Not free.
Part 3: Top Best iPhone Webcam App – iVCam
iVCam Webcam is another iPhone webcam app that we love to share you with. iVCam Webcam can easily turn your iPhone/iPad into an HD webcam on your Windows PC computer. This iPhone webcam app offers a great way to upgrade your poor-quality USB webcam or integrated webcam performance by taking advantage of the iPhone's rear camera. It would be much safer and simpler with this iPhone webcam.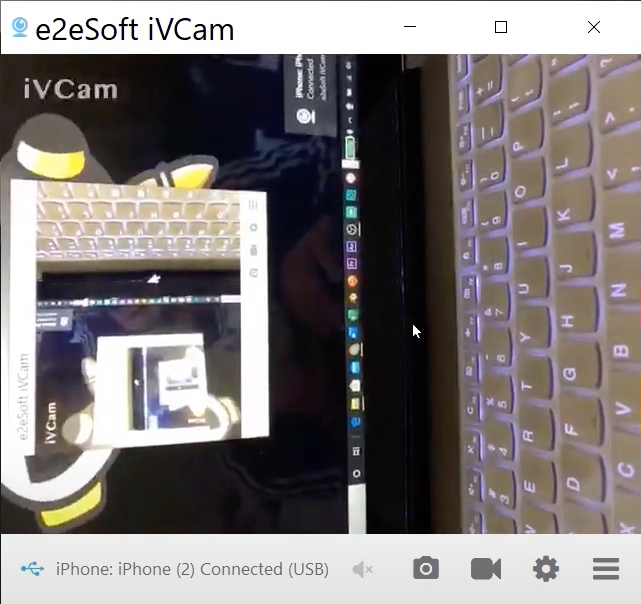 The Good:
High-quality iPhone webcam with low latency.
Automatic connection via Wi-Fi or USB.
The Bad:
Works on Windows PC Only. No Mac edition.
Watermark included
Part 4: Top Best iPhone Webcam App – DroidCam
DroidCam is a free phone webcam app that works for both iPhone and Android. In our experience, the free version of DroidCam doesn't support 720p/1080p video, which requires to take an upgrade to the Pro version. Based on our tests, the DroidCam worked well enough but some customers complains that the SD video quality looked fine, but there may be a bit of a delay.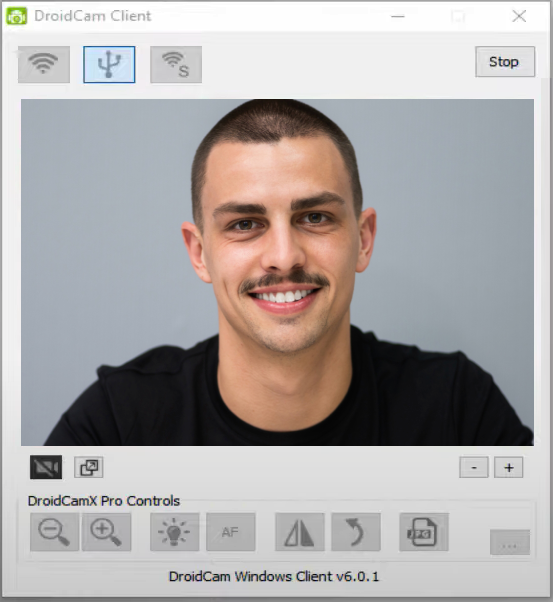 The Good:
Solid webcam performance for both iPhone and Android phones.
The Bad:
It May cause battery drains during broadcasting.
Part 5: Top Best iPhone Webcam App – ManyCam
ManyCam is another popular iPhone Webcam app working on both Windows and Mac. The best part we like in ManyCam is a feature that allows you to use multiple mobile devices and smartphones to stream from different locations at the same time. This feature makes ManyCam – iPhone Webcam stand out for creating a video demo or tutor from multiple angles at the same time.
The Good:
Connect iPhones to ManyCam and use these iPhones as webcams.
Apply effects and filters and enhance them in real-time.
The Bad:
ManyCam Guests bug needs a fix.
Conclusion
Now, do you know how to use your iPhone 13/12/11/X/8/7/6S as an HD webcam? If you have any further questions, don't hesitate to leave a comment or contact us directly for asking help. At last, don't forget to download FineCam – the best-in-class iPhone Webcam app that helps use your iPhone as a webcam and make perfect video callings in Zoom, Google Meets, Discord, and more.