YouTube is a well-known platform where you can make and watch awesome videos. It has over 2 billion monthly active users and millions of creators. Whether you want to start a vlog, a tutorial channel, a gaming channel, or something else, you need a good camera to capture your videos.
But what camera do YouTubers use and why? In this article, we will explore some of the most popular cameras used by YouTubers and the reasons behind their choices.
How to Find the Best Camera for YouTube Channel?
How do you pick the perfect one for your YouTube videos? It's not as hard as you think. All you need to do is consider these 3 factors.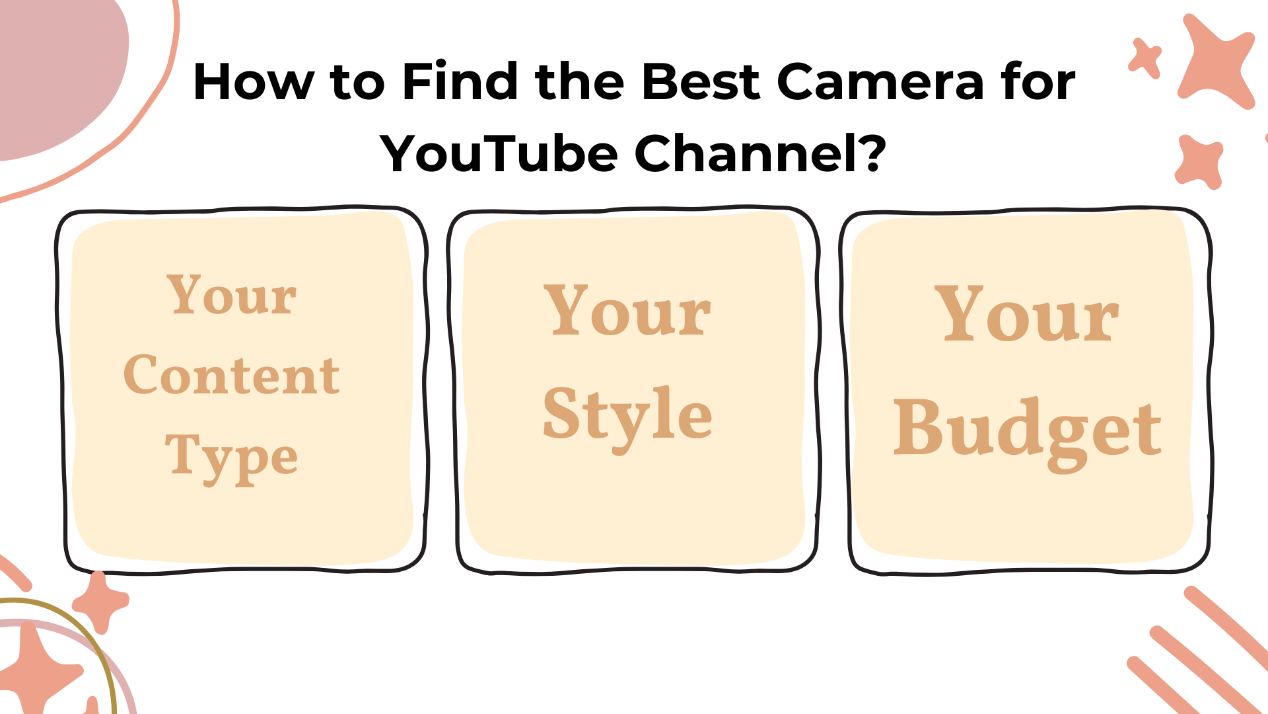 What are you going to film? Do you need a camera that can capture fast action, low light, or wide-angle shots? Do you need a camera that can record long videos or live streams? Do you need a camera that can record high-quality audio or connect to external microphones?
How do you want to show yourself and your content? Do you want to look professional or casual? Do you want to look cinematic or realistic? Do you want to have a lot of creative control or simplicity?
How much money can you spend on your camera? Can you afford to buy additional accessories such as lenses, batteries, memory cards, tripods, lights, etc.? Do you want to splurge on a high-end camera or start with a low-end camera?
Once you have these 3 factors in mind, you can easily narrow down your options and find the best camera for your YouTube videos.
4 Common Types of Cameras for YouTubers
What kind of camera do YouTubers use? Here are the 4 most common types of cameras used by YouTubers and their pros and cons.
DSLR Cameras: The Professional Choice for High-Quality Videos
Do you know that DSLR cameras can record videos at up to 8K resolution, which is 16 times more than HD? This is just one of the many reasons why DSLR cameras are the preferred choice of professional videographers and filmmakers. DSLR stands for digital single-lens reflex, a type of camera that uses a mirror mechanism to reflect light from the lens to the optical viewfinder.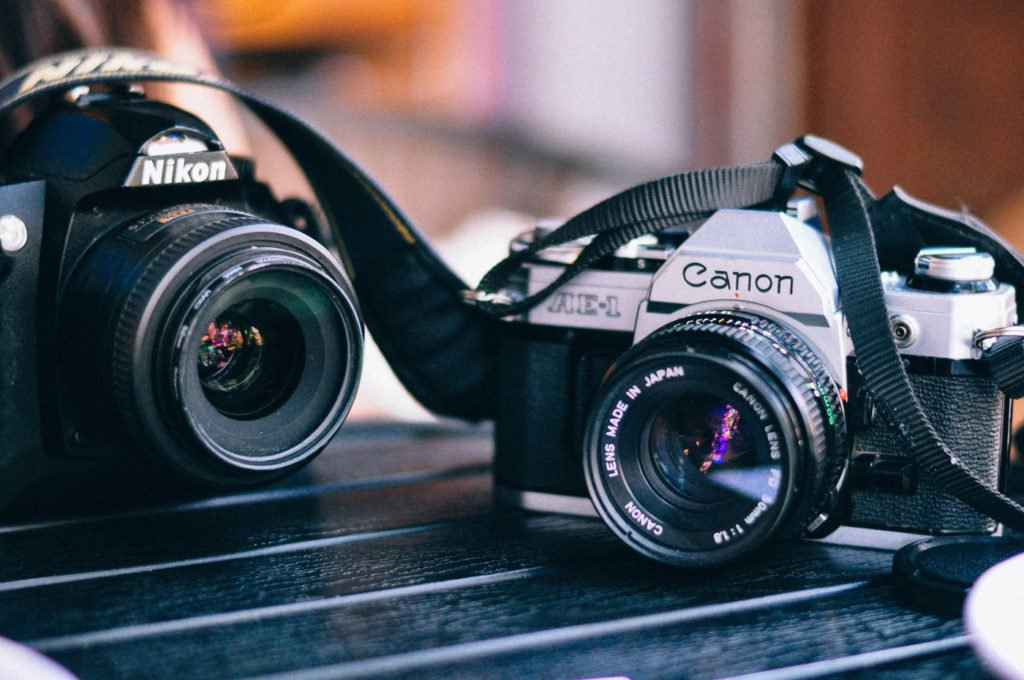 Here are some of the best DSLR cameras for YouTubers.
Panasonic GH5 Mark II
Sony A77 II
Sony ZV-E10
Canon EOS R10
Canon EOS 90D
Nikon D780
Canon EOS Rebel T8i
Pros:
Offer superior image quality and low-light performance.
Have fast autofocus and continuous shooting speeds
Provide a wide range of lens options, including prime lenses, zoom lenses, and specialty lenses
Enough storage and battery life
Feature an optical viewfinder that provides a clear, real-time view of the scene
Cons:
Bulky and heavy to carry around
Expensive and require additional accessories
Have a steep learning curve and complex settings
Mirrorless Cameras: The Compact and Versatile Option for Creative Videos
Mirrorless cameras are another popular option for YouTube videos, offering similar image quality and lens options as DSLRs, but in a smaller and lighter package. Unlike DSLRs, which use a mirror mechanism to reflect light from the lens to the optical viewfinder, mirrorless cameras use an electronic viewfinder or an LCD screen to display the image from the sensor. This makes them faster and more accurate in autofocus and continuous shooting, which can be useful for capturing fast-moving subjects or action scenes.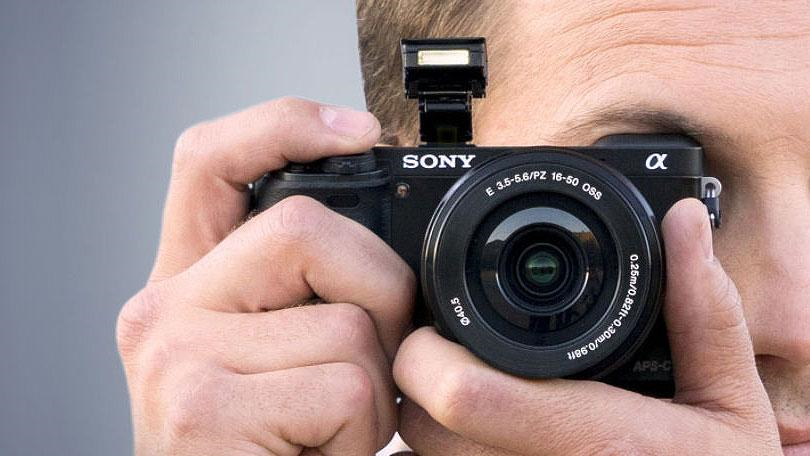 Here are some mirrorless cameras for YouTubers.
Sony A7S III
Panasonic GH5 Mark II
Fujifilm X-S10
GoPro Hero11 Black
Nikon Z 5
Pros:
Compact and lightweight to carry around
The lenses are smaller and lighter
Make less noise because it has fewer parts that move
Can take better pictures in the dark and with less grain
Keep the image steady even if your hands shake a little
Do different kinds of photography well, like portraits, landscapes, or sports
Cons:
The battery doesn't last as long
There are not as many lenses to choose from
The screen may not show the exact colors or brightness of the scene
Compact Cameras: The Easy and Affordable Solution for Vlogging or Casual Videos
Are you looking for a simple and budget-friendly way to create videos for YouTube or social media? If so, you might want to consider compact cameras the best video cameras for Youtube. These are small and lightweight cameras that come with fixed lenses and easy-to-use controls. They are perfect for beginners or travelers who want to capture their moments on the go. Plus, they have flip screens or front-facing screens that make vlogging a breeze.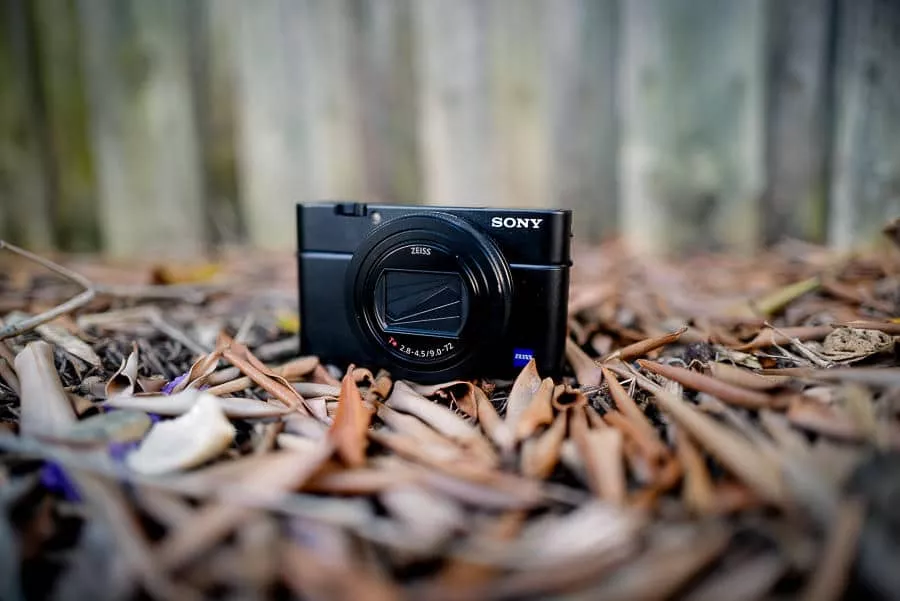 Here are some compact cameras that you might be interested in.
Canon PowerShot G7 X Mark III
Sony ZV-1
Sony RX100 VII
Fujifilm X100V
Ricoh GR IIIx
Panasonic Lumix LX100 II
Canon PowerShot G5 X Mark II
Pros:
Usually budget-friendly
Easy to use with a screen that shows you what you are shooting
Automatic shooting modes and simplified controls
Possess integrated lenses with various zoom ranges
Fast start-up times, allowing you to capture moments instantly without any delays
Cons:
Can't swap the lens for a different one
The buttons may be hard to press or see
May not take very sharp or clear pictures
Webcam: The Convenient Choice for Computer-Based Videos
Some YouTubers may not need a dedicated camera for their videos. In that case, YouTubers can use a webcam instead, which is a small camera that can be attached to your computer or laptop and capture video and audio directly. A webcam can be an easy and budget-friendly option for YouTube, especially if you are doing video conferencing, live streaming, gaming, or tutorials.
We have just the right webcam for you: FineShare FineCam. FineCam is an AI virtual camera that can turn your phone into a handy, portable HD webcam with wireless connectivity and multiple angles. You can use AI to automatically remove, blur, or change your webcam background with one click. You can also choose from various backgrounds such as nature, city, skyscraper, office, or studio.
FineCam also supports various platforms such as Zoom, Skype, OBS, Teams, Discord, and more. Whether you're at home, in a coffee shop, or on the go, FineCam empowers you to create and share inspiring videos anywhere. Moreover, you can apply filters and adjustments to improve your video brightness and color.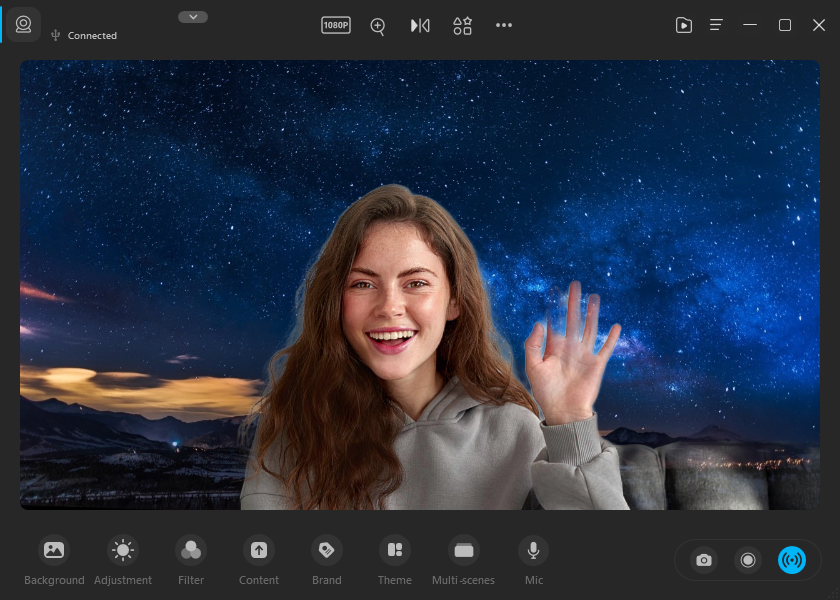 Pros:
Intuitive and simple interface
Blur, remove or change your background
Excellent video quality
Connect to various platforms such as Zoom, Skype, OBS, Teams, Discord, and more
Pick from different free themes
Powerful video recording software
Capture everything without limits or lag
Record video from different views and change between them smoothly
Cons:
The free version has a watermark
Conclusion
There is no standard answer to the question of what camera YouTubers use. The best way to find out what camera works best for you is to do some research and try out different models before you buy one. You can also watch some YouTube videos from your favorite YouTubers and see what cameras they use and how they use them.
And don't forget to download FineCam to create captivating content like never before! It's time to shine in front of the camera and share your unique vision with the world.
Remember, the camera is only one part of the equation. The most important part is a creative and engaging idea for your YouTube videos. Happy YouTubing!