One of the reasons most people use the Internet is to socialize. Omegle is a famous chat site that allows you to communicate with strangers around the world through text messages or video chat.
Unfortunately, Omegle is nearing saturation with users and the platform is becoming quite crowded. With poor management, Omegle has started to go downhill, causing security concerns among regular users. These unpleasant user experiences have led many people to look for alternatives to Omegle.
Fortunately, this article introduces you to 10 sites like Omegle.
1. ChatRandom
ChatRandom an excellent site like Omegle. You can share all kinds of information and communicate with strangers from all over the world.
You just need to choose your gender on Chatrandom and then you can start meeting new people. You can add your interests and country to find a chat partner that better matches your requirements.
If you find your current match boring, you can also switch to the next chat directly on Chatrandom. Chatrandom is free and you don't need to register.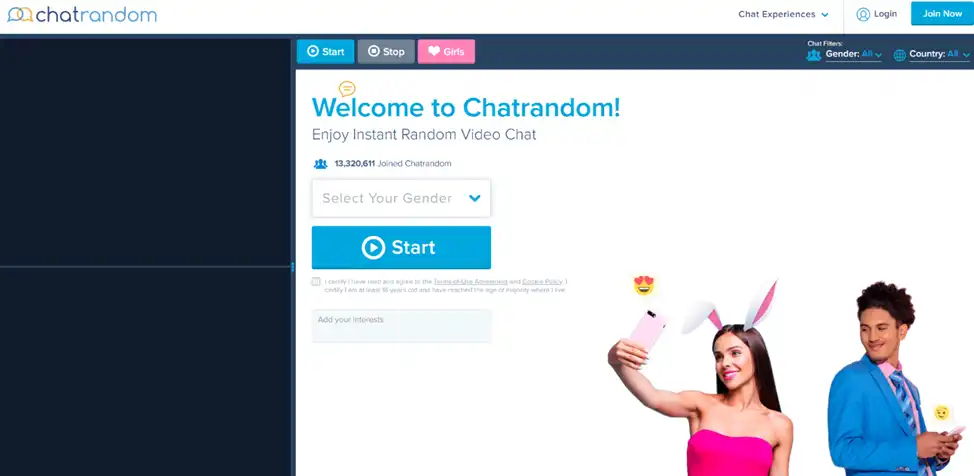 Chatrandom allows you to make video calls with strangers anytime, but its effect is not very satisfactory.
Features:
No registration required
Free to use
Offer 20 languages
Simple user interface
If you want to use your iPhone as a webcam to improve the quality of video calls, you can try the free FineShare FineCam.
It's an Al-powered virtual camera. You can pick your favorite virtual backgrounds and effects in FineCam when you make a video call.
2. Chatspin
Another Omegle alternative is Chatspin. It has a large user base and is a great choice for those who want to chat with strangers from all over the world. What makes ChatSpin popular is that it supports multiple languages and also translates over 40 languages into text.
On Chatspin, you can make new friends, find acquaintances, and even flirt with people you like. If you're shy, you can modify your appearance using different real-time AI facial filters.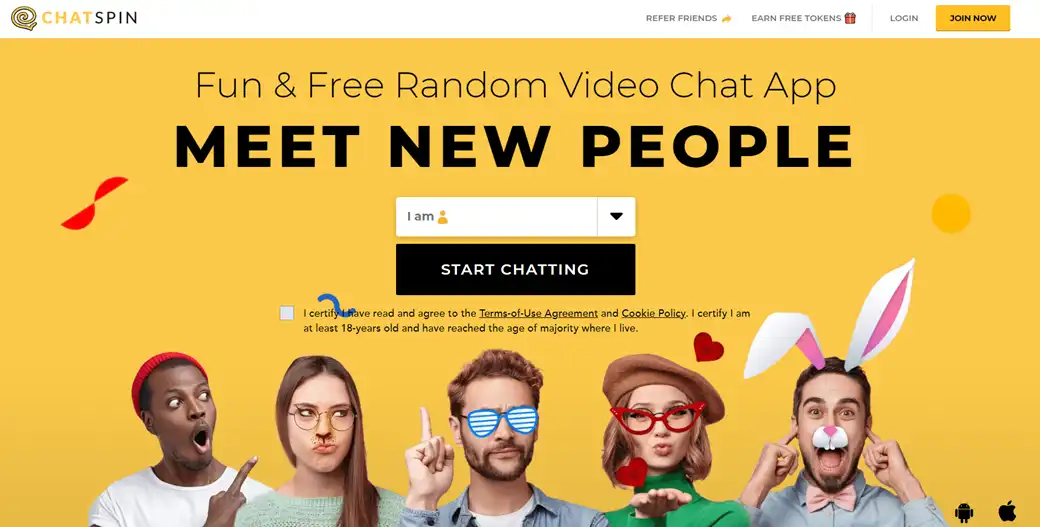 Features:
No need to sign up
Comprehensive language
Text translation support
Real-time intelligent facial filters
3. YouNow
YouNow is a great live chat site like Omegle. Compare this to Omegle, it focuses on creating large audiences and trends and building loyal followers.
The purpose of YouNow is to create a fun chat where you have to sign up for an account and start chatting.
You can customize your username for integration with other social media software such as Facebook and Twitter. YouNow has strict guidelines to protect its users. It prohibits bullying, nudity, and sexual content.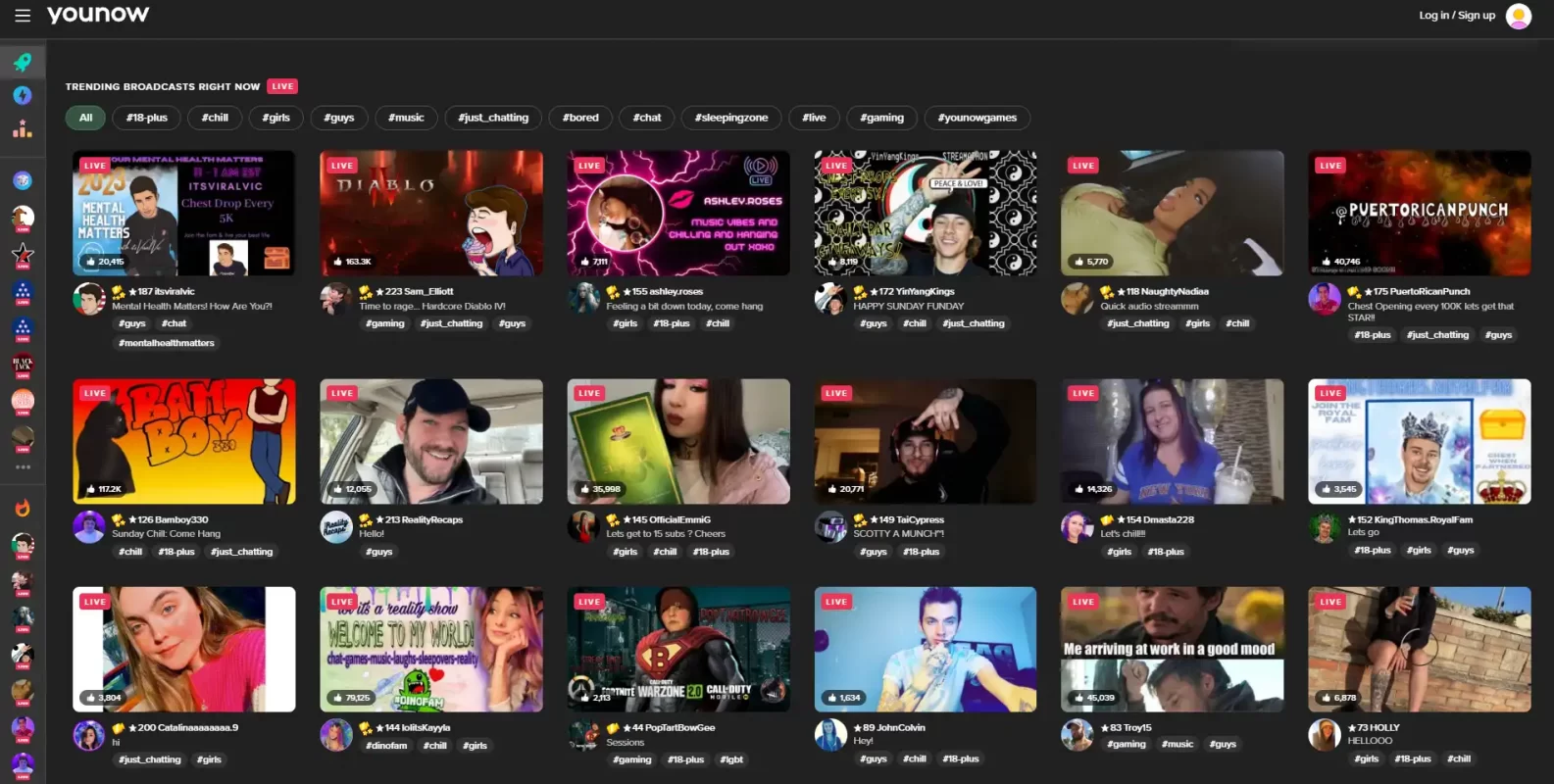 Features:
You can integrate social media platforms.
You can start broadcasting
You can make new friends and send and receive gifts from them
4. TinyChat
TinyChat is one of the best free alternatives to Omegle. You can chat with strangers through text, audio, and video as you like. TinyChat has many chat rooms with 12 video profiles in each room.
You can invite people you know to create their chat rooms by choosing topics of interest, or you can join other people's groups based on your interests.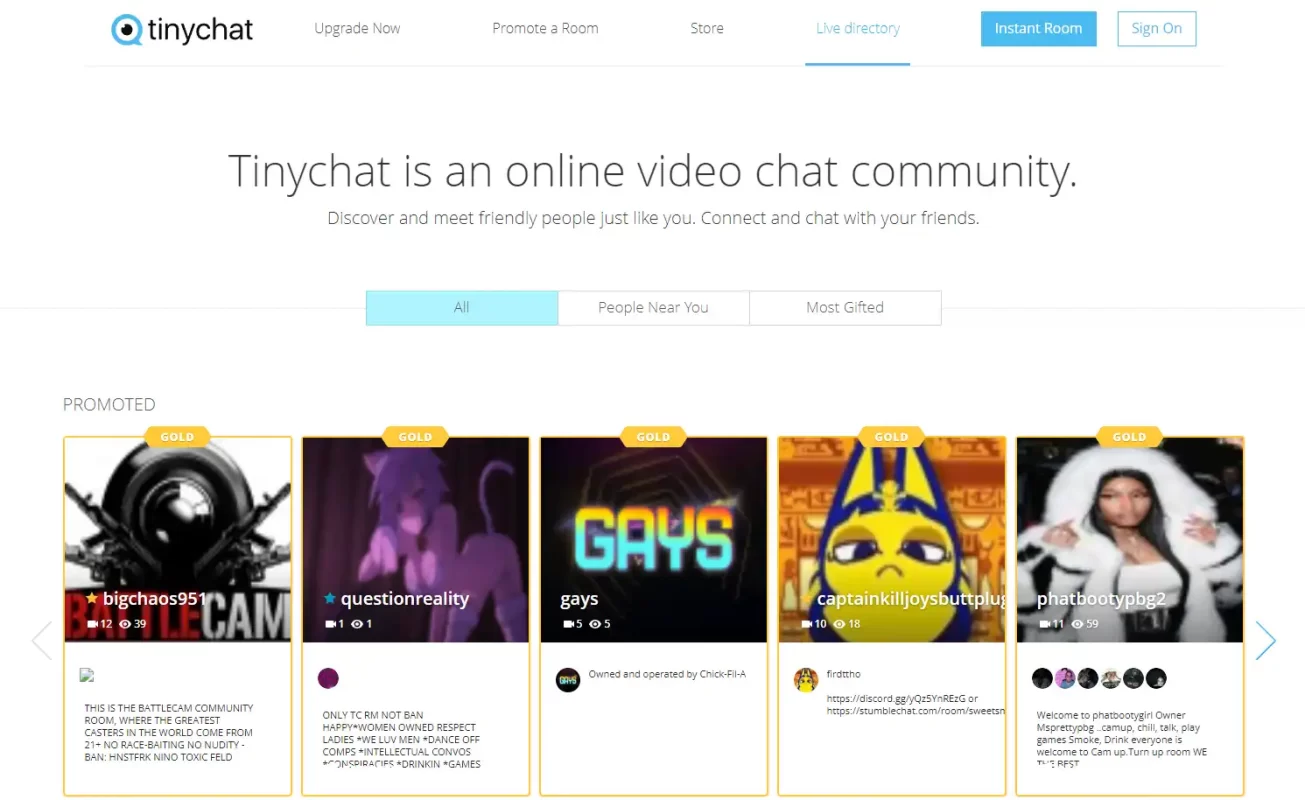 Features:
Ability to create your chat room
You can control who participates in the chat
Virtual Store
5. Bazoocam
Bazoocam is also a chat site similar to the Omegle site. It maintains a high level of cleanliness and has strict measures to protect you from scams and abuse. The best feature of Boomcam is that it can have a large number of multiplayer games. You can play games with strangers and bring people closer together while having fun.
Bazoocam has millions of international users because it offers video chat in multiple languages. Like most chat sites, you will be randomly matched with a stranger and if you are not satisfied, you can press "skip" and jump to the next person.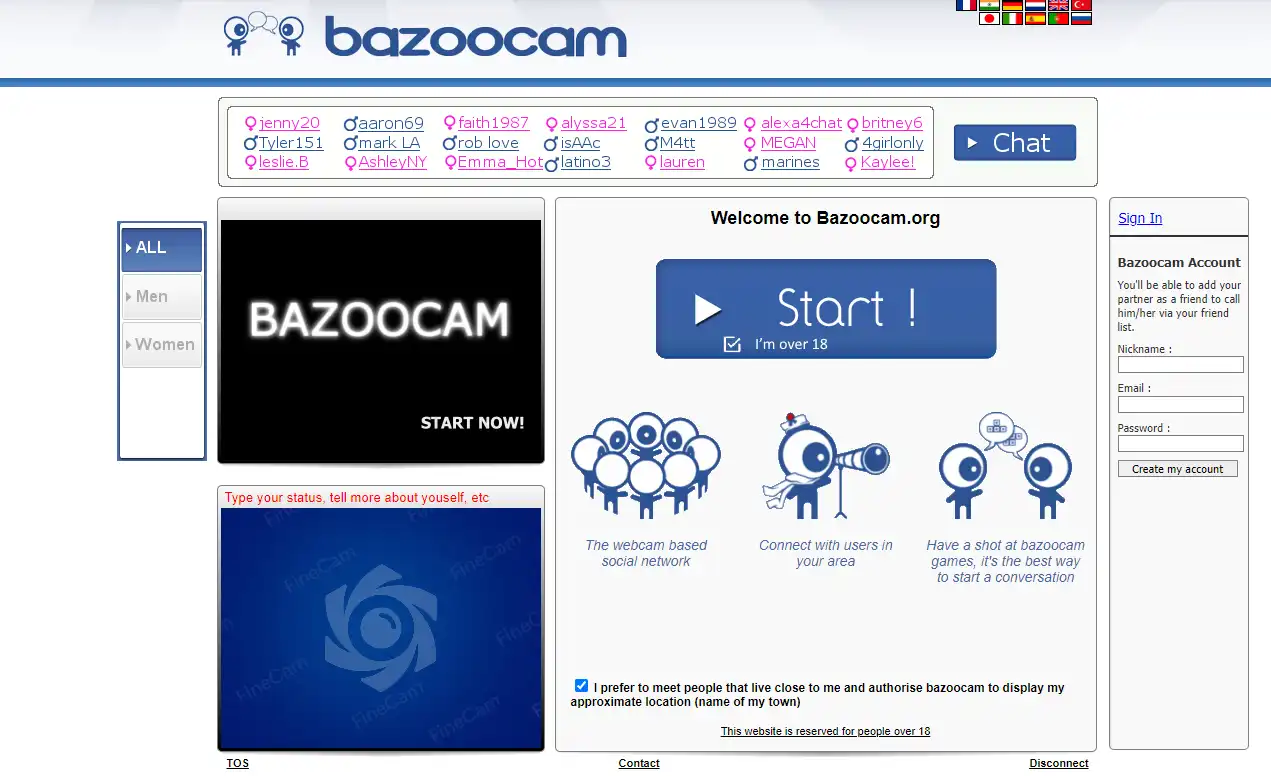 Features:
Lots of multiplayer games
Multiple languages available
Quick switching of chat logs
6. Chatroulette
Chatroulette was founded by a 17-year-old boy in 2009. The site has gained a large number of users because of its simplicity. Like Omegle, it offers audio and video chat with strangers. But ChatRoulette allows you to control who they talk to and "accept" or "reject" them.
Chatroulette allows you to draw pictures in the chat that can make the conversation more interesting. On ChatRoulette, you need to prepare your microphone and webcam to chat with strangers. For some people who want to hide their voices, FineVoice is a great option. It's an all-in-one AI voice changer that can make your voice sound like Minions, Chipmunks, males, females, kids, and more.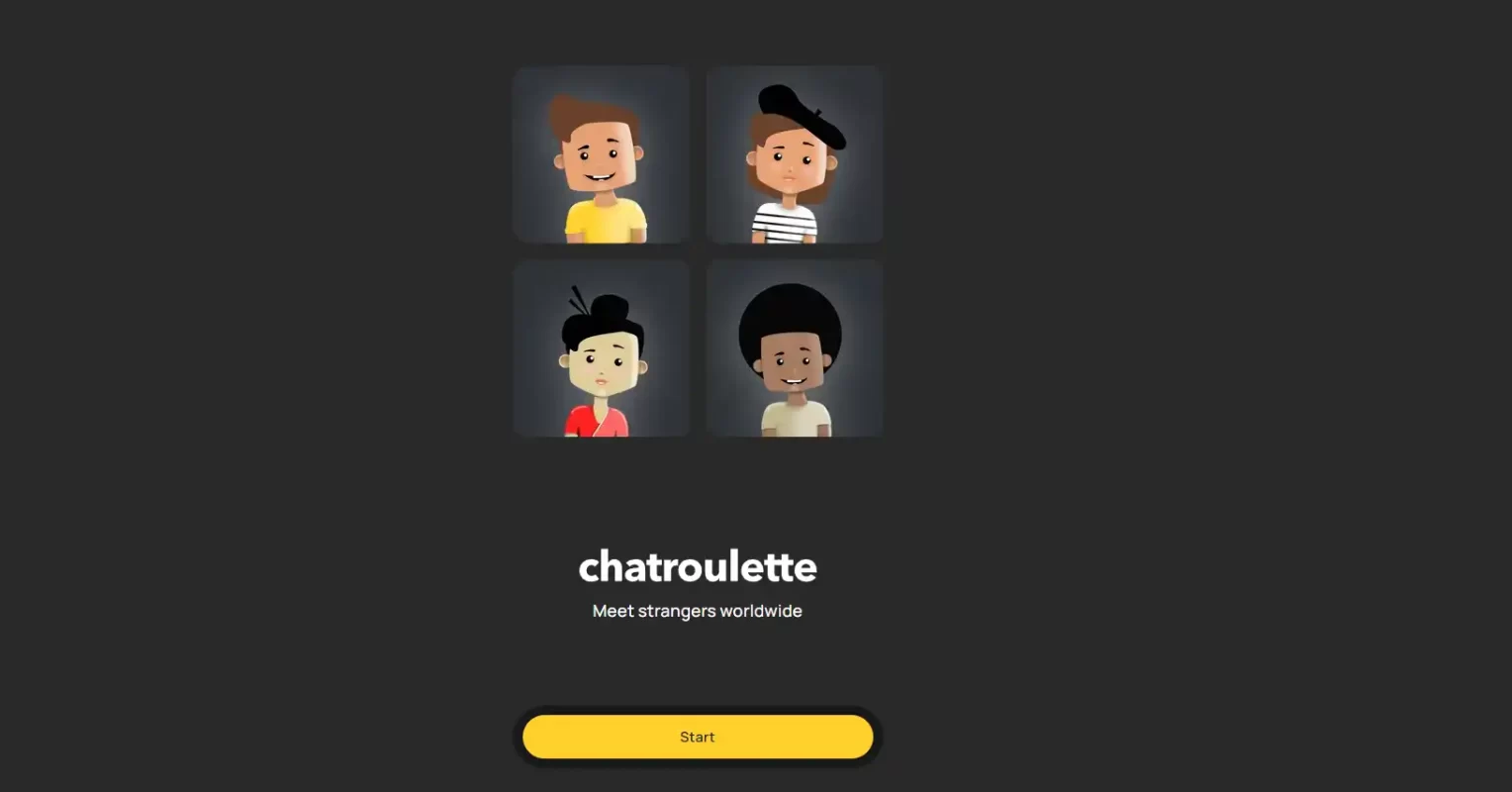 Features:
Users from all over the world
Chat with strangers anonymously
Accept or reject strangers before chatting
First-class moderation system
7. Shagle
One of the most attractive alternatives to Omegle, Shagle is a free platform for random video chat. It boasts an equal number of male and female users. On Shagle, you can share audio, pictures, and video chat with other people. You can choose a chat room and start interacting with people who have the same interest.
However, if you wish to chat in private, you can choose to turn off the camera.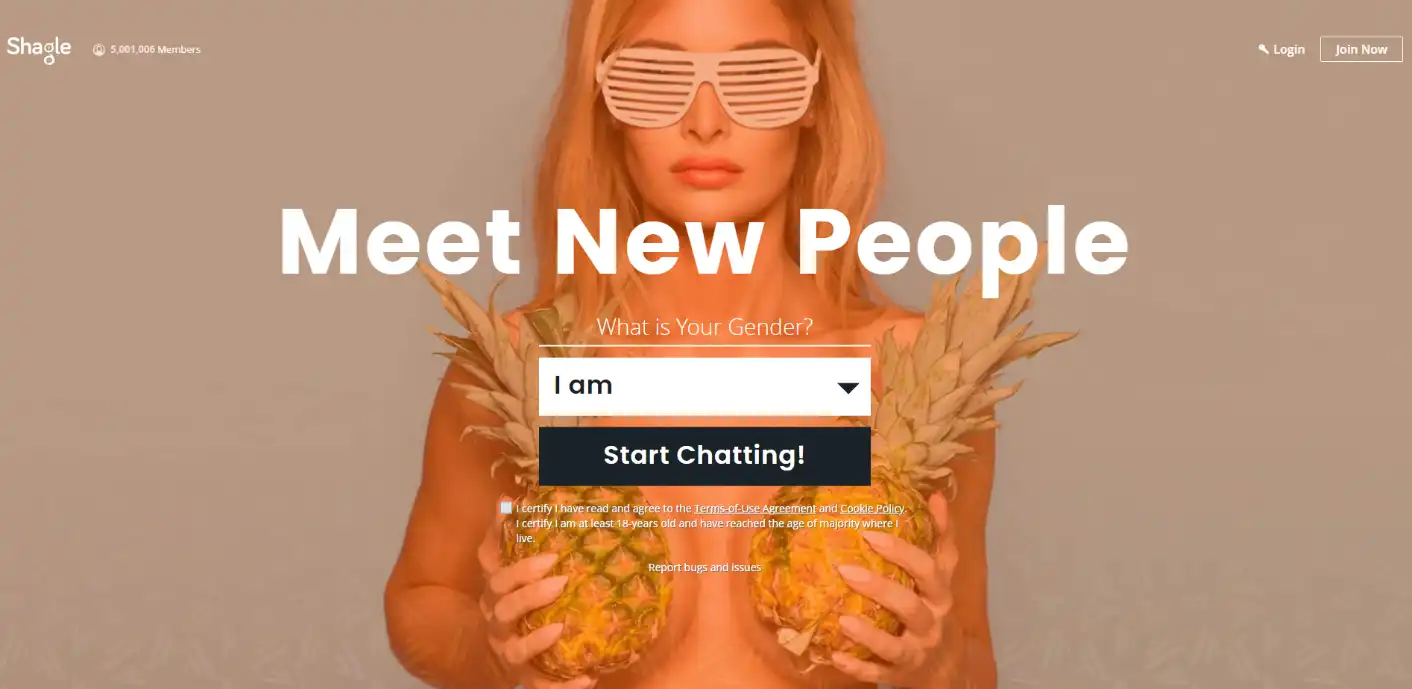 You don't need to download Shagle, you can use your phone's web browser to click the "Start" button and start meeting new people anonymously.
Features:
Text and movie chat
Location and talk filters
Switch to next individua
8. CamSurf
CamSur is also a similar site to Omegle, but CamSurf attracts a different type of user. Compare this to OmeTV, where some people on OmeTV are looking for real conversation, whereas on CamSurf you will find people looking for a real chat.
CamSurf is an ideal site to protect the privacy of its users. It's one of the fast-growing free platforms with over 40,000 users. The website is compact and provides incredibly quick connections. You can make new friends on the go or find interesting people through random video chats.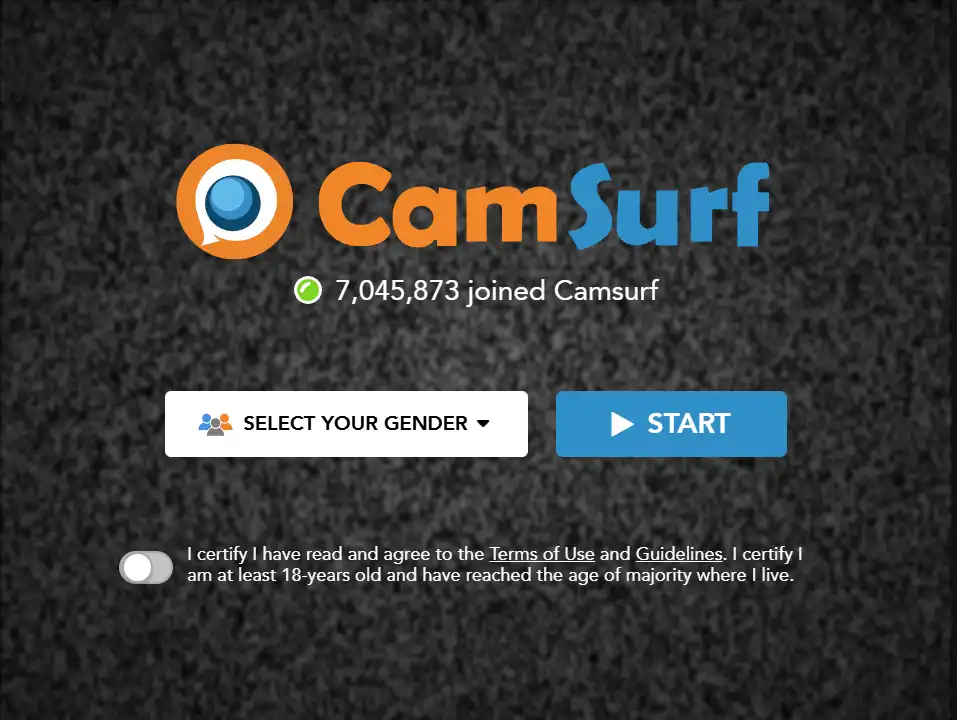 CamSurf's user interface is simple and intuitive, and once you accept the terms, click the "start" button to be able to instantly connect with people who share your interests.
Features:
Easy to use
Chat anonymously
Social Freedom
9. ChatHub
One of the chat sites similar to Omegle is ChatHub. It's one of the best anonymous chat websites that does not require registration. You can use both computers and smartphones with ChatHub.
ChatHub has two types of chat rooms: a simple chat room and an adult chat room. You can choose the type of room you want to enter. You can enter the main room for normal conversation or you can join the adult room for discussion.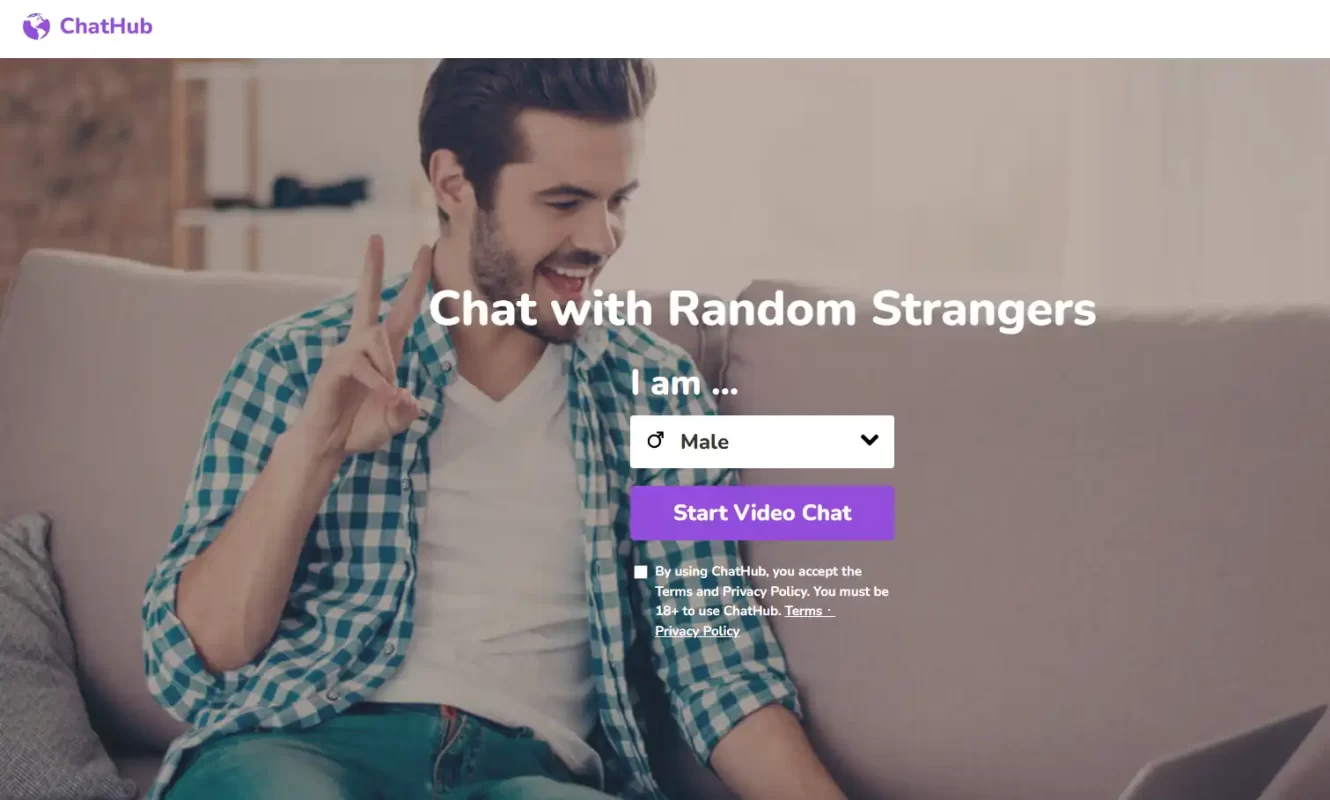 On top of that, ChatHub comes with facial and audio filters so you may communicate with people who have or don't have cameras. Also, you can filter them according to the country they live in or the language they speak.
Features:
Mobile Friendly
Fast Connection
Gender Filter
Languager Filter
10. EmeraldChat
EmeraldChat is a well-managed chat site that is one of the best alternatives to Omegle. You can engage in a one-on-one text chat, a video chat, or join a group chat on EmeraldChat. The site can automatically match you with people who have the same interests.
Also, it's easy to use. You need to sign up for a new account with your email address and then follow the instructions to join the EmeraldChat community.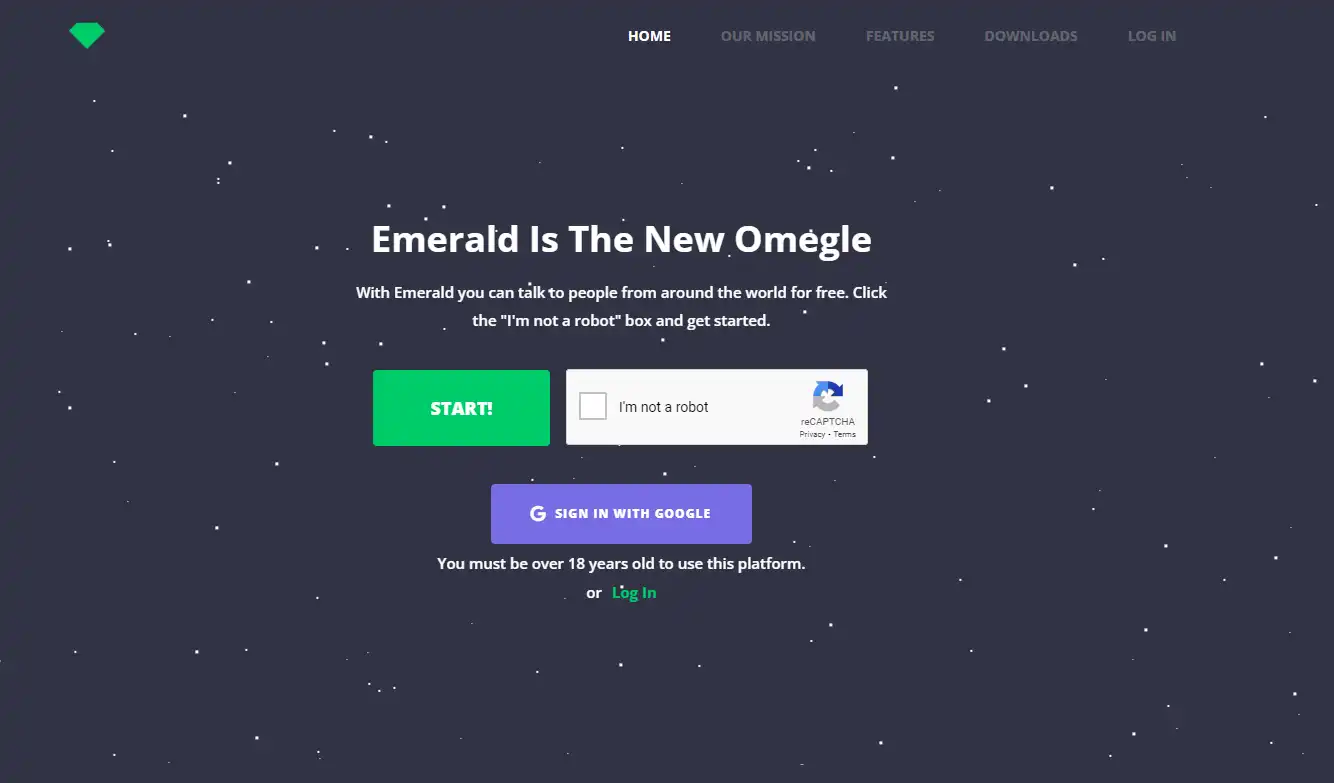 Features:
Interest matching system
Share photo and media
Group chat mode
Filter matches by gender, karma rating
Conclusion
On the Internet, there are countless chat sites, each of which is distinctive in its way. You can use these sites to meet a wide variety of people on the Internet, but remember to protect your privacy. Therefore, you need to spend some time trying out each of the 10 sites like Omegle mentioned in the article to choose the one that best suits your taste.