Since 2019 when the COVID pandemic begins, you may have to use a webcam to work, study, teach and entertain online. If you are not satisfied with your laptop's in-built camera, or you want to add a second webcam to present another angle of yourself or your products, you are recommended to use your iPhone as your HD webcam for your computer.
It would be very eco-friendly to use your already-have iPhone instead of buying another webcam. Plus, the iPhone Pro 12MP camera (Telephoto, Wide, and Ultra Wide) can just edge out most of the average webcams in the market.
In this article, we will explain the detailed steps on how to turn your iPhone into a webcam for a PC using FineCam Free.
[Video Tutorial] How to Use iPhone as Webcam for Windows 7/8/10/11
How to Turn Your iPhone Camera into HD Webcam [3 Steps]
FineCam for iOS is one free iPhone webcam app that enables you to use your iPhone or iPad as an HD webcam for your Windows PC and Mac. In addition, with its additional features like effects, virtual backgrounds, brand logo, multi-scenes, etc, it will be dead easy to boost your webcam video performance to the next level, no matter on a video conference app or on a community app like Discord.
Here are detailed steps on how to use an iPhone as a webcam on Windows 10 and Windows 11 using FineCam. (It also applies to Windows 7, Windows 8, macOS 11 and above.)
Step 1. Download FineCam
Firstly, download and install FineCam on both your iPhone and Windows PC.
To download and install the FineCam app, just search FineCam Webcam on App Store. FineCam for iOS is compatible with iOS 13/iPadOS 13 and above, therefore it supports most iPhone and iPad models.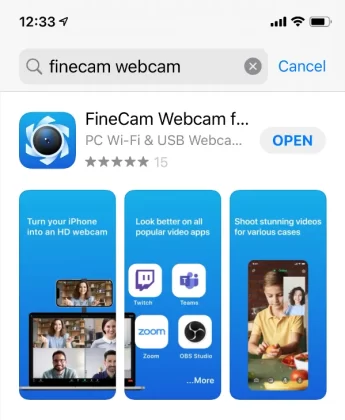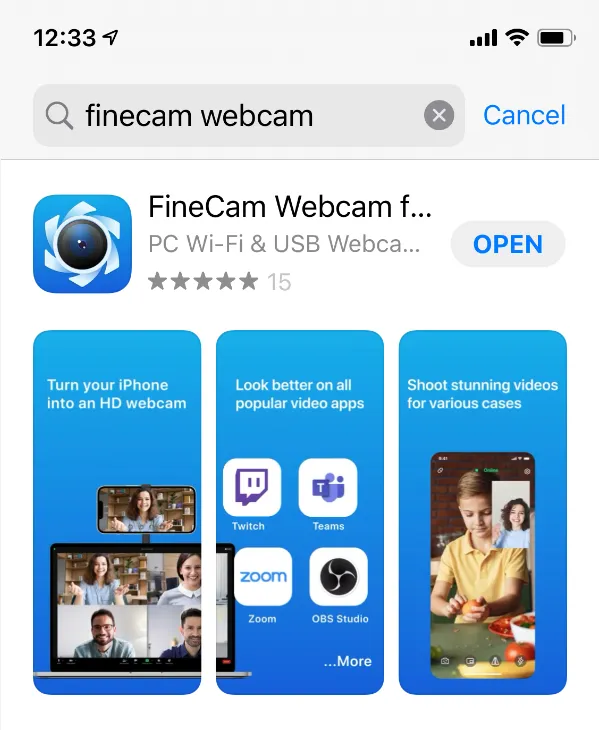 Visit FineCam's official website to download and install FineCam on your Windows computer. (The desktop client supports Windows 7 and above, macOS 11 and above.)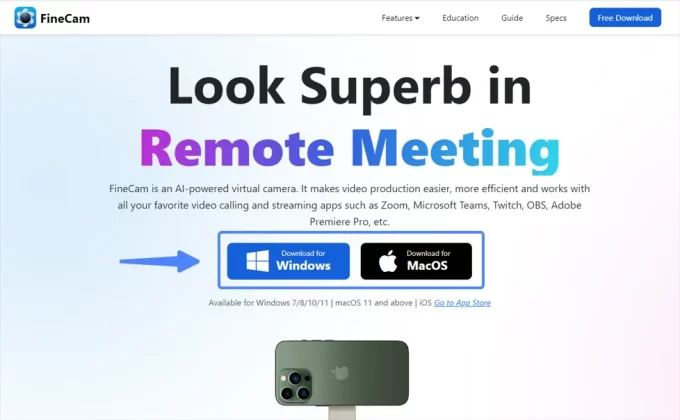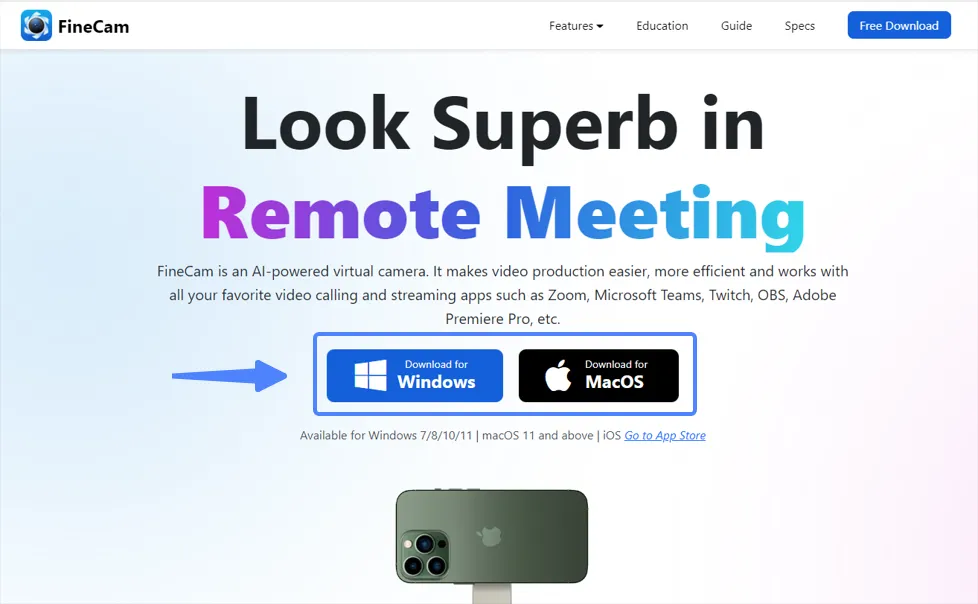 Step 2. Connect Your iPhone Camera to Windows using Wi-Fi or USB.
You can start building the connection from your iPhone or your computer. (Notice that the Wi-Fi connection requires you to connect both of your devices to the same network. And USB connection requires the iTunes app installed on your computer.)
If you wish to send the connection request from your iPhone, just follow the onscreen instructions on your iPhone.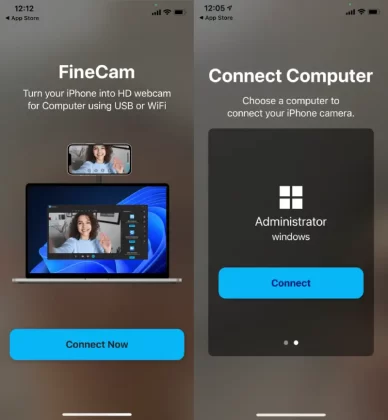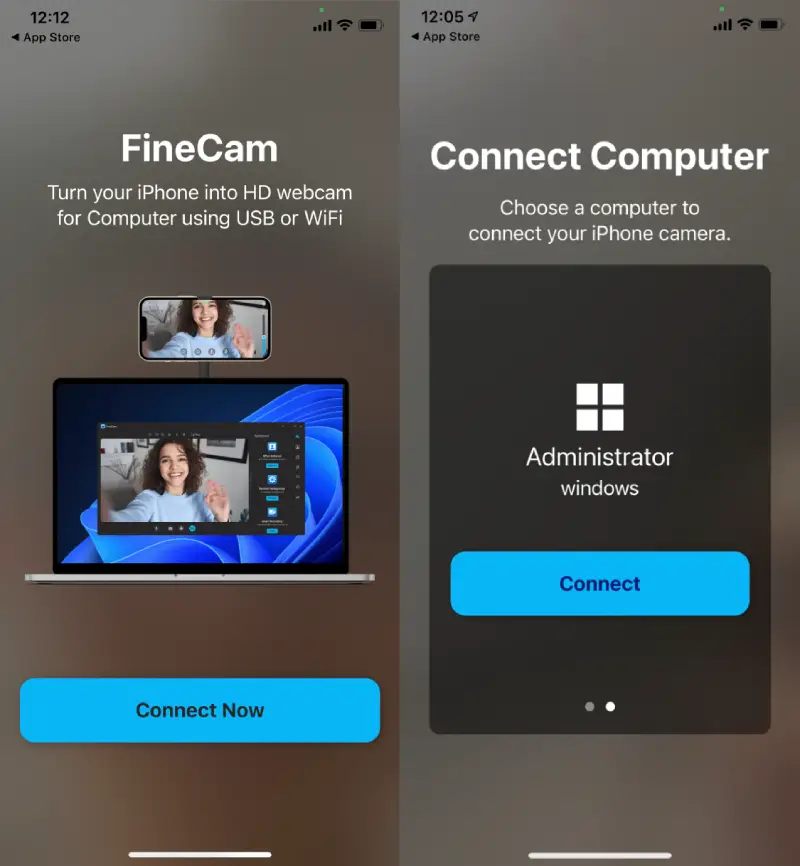 After sending the request, another device will pop up a message to request you to build the connection. After you agree, you are able to preview what your iPhone camera capture, and you can do some webcam adjustments like mirror, flip, rotate, zoom in & out, and so on. Surely, you can also add one virtual background, use the effect and filter, or adjust the webcam resolution.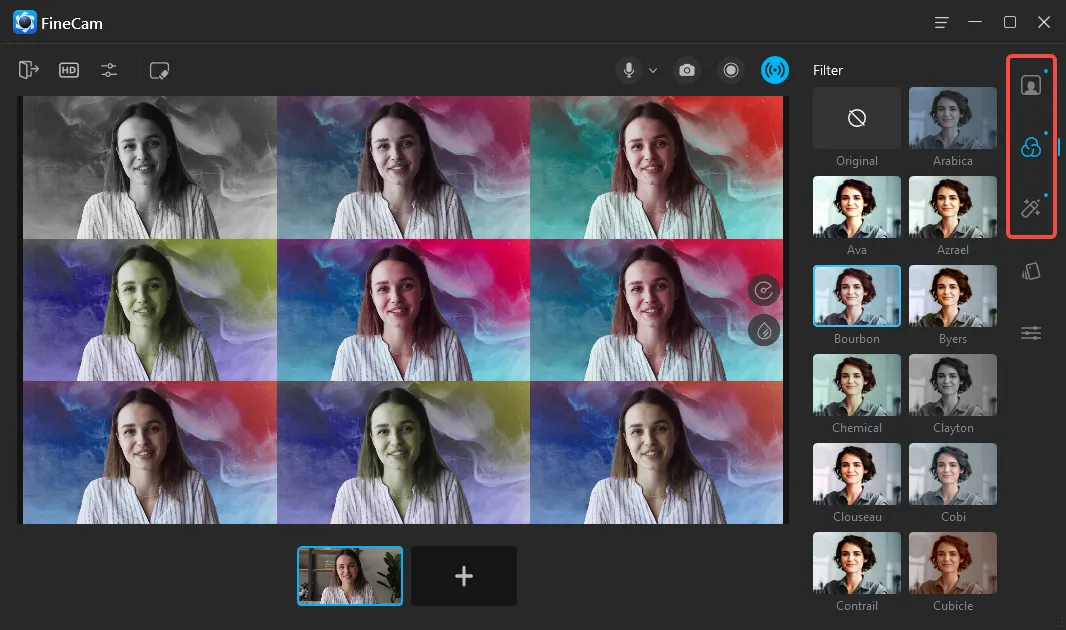 Step 3. Use Your iPhone Camera for Video Call on Windows PC
On the bottom center of FineCam, click the button to enable Virtual Camera so that you can use your connected iPhone camera as the video source for your video calls on a Windows computer.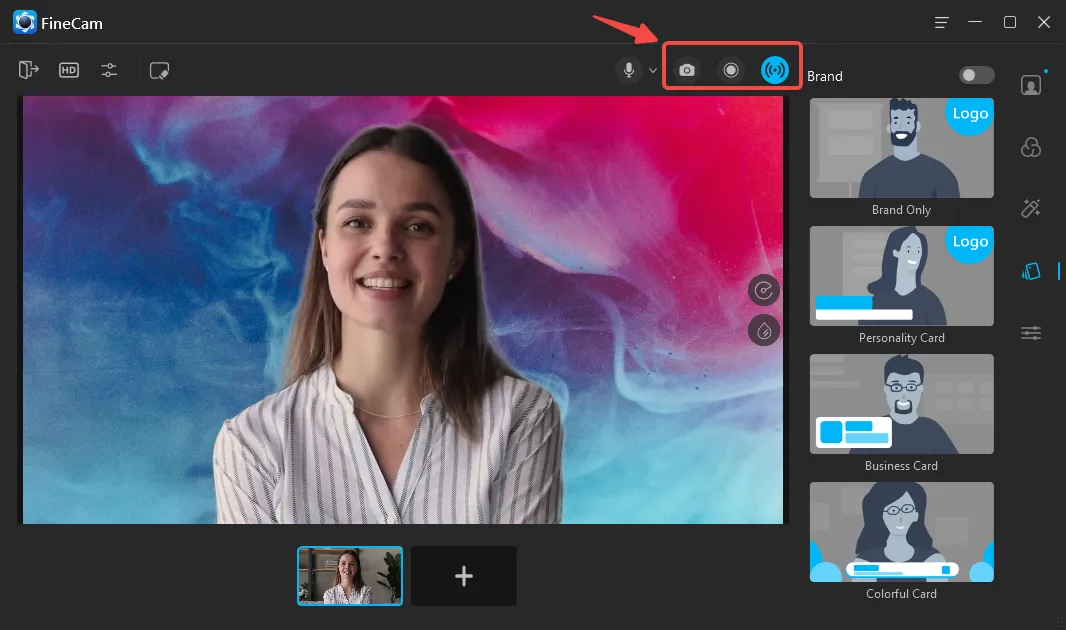 It's simple to turn an iOS device into a webcam in a few clicks if you use a dedicated webcam app. If you want to get a better live video for your call or stream on your Windows computer, more need to be done, for example: