Fraps is a widely used and powerful screen recording software. It has had high popularity for many years, especially in the gaming field. However, nothing is perfect. Numerous users have complained about a variety of issues with the software, such as Fraps not recording suddenly.
In light of this, we have compiled 4 ways to fix the Fraps stop recording problem.
1. Check for Upgrade
Why do Fraps stop recording? This is because the free trial version of Fraps has a maximum recording time of 30 seconds. There is no doubt that this will cause a sudden interruption in what you are recording. The simplest solution is to upgrade Fraps to the full version.
The full version of Fraps is priced at $37. Once you have purchased and registered, you can record Fraps videos for an unlimited time. For some video bloggers, this is a highly practical solution.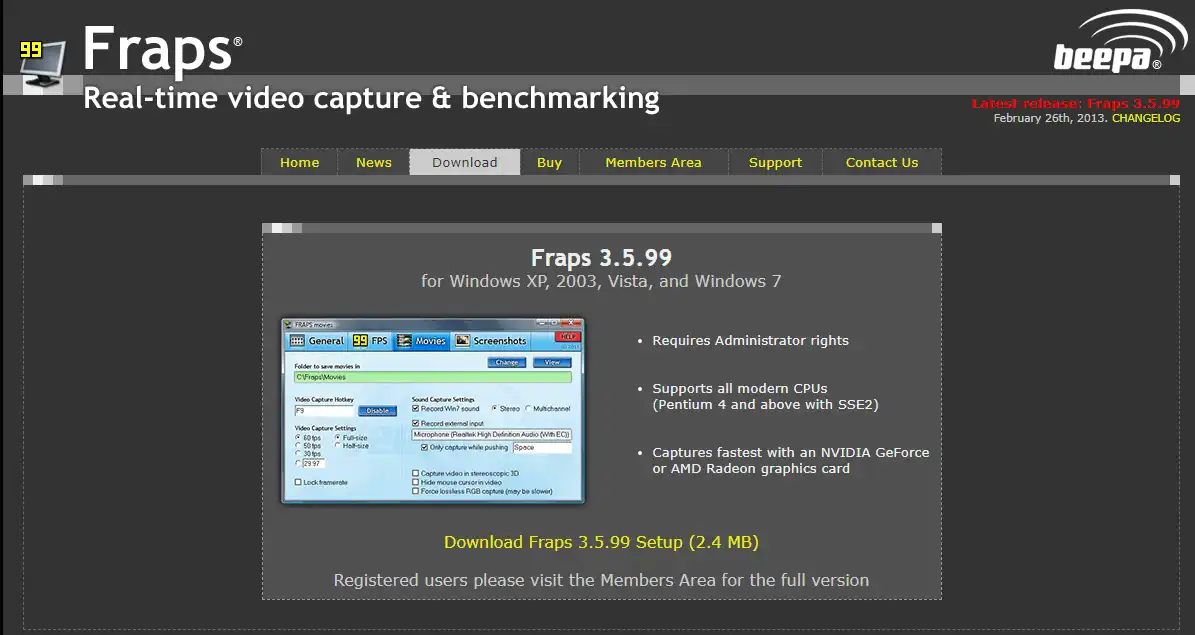 2. Check your Hotkeys
Check whether your hotkeys and bindings are working properly because this can result in Fraps stopping a recording automatically.
Many users claim that pressing the hotkeys accidentally may cause the Fraps interface gets screwed up. So please clean up your workspace and try again to see if Fraps can work normally.
3. Check the Hard Drive Space
If you have registered an account and checked the hotkeys, but Fraps still stops recording at random. This is most likely because your hard drive has insufficient storage capacity. Video files may take up a lot of space on your computer. Therefore, it's best to clear up as much space as you can.
To solve this problem, you can delete useless content to free up storage space or purchase a portable audio drive. Altering the output folder for films captured by Fraps is another option. The steps are as follows.
Step 1: Open Fraps and select Movies.
Step 2: Click Change to save the video in a folder large enough for your drive.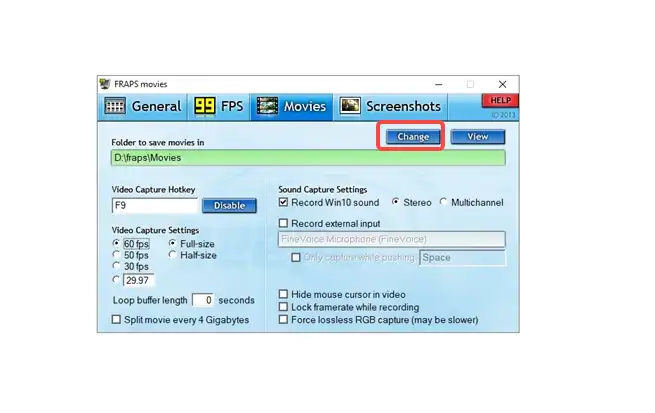 Actually, you can reduce hard drive space by reducing recording time and video resolution.
4. Try the Best Fraps Alternative – FineShare FineCam
If the above solutions can't solve the Fraps not recording problem, you may want to consider using an alternative to Fraps. Among the various screen recorders available for Windows, we highly recommend FineCam as the best Fraps alternative.
FineCam is a simple but powerful virtual camera software. It has an easy-to-use and intuitive interface that is perfect for beginners. FineCam is also a high-quality screen recorder. FineCam differs from other software in that you can record your webcam and game windows at the same time. You can also remove the webcam background without a green screen. And you can add some effects and filters to make your videos stand out.
Furthermore, you can use websites, PowerPoint presentations, and YouTube movies as backgrounds. These features make it much easier to edit and record videos on your computer.
Follow these simple steps to start recording with FineCam.
Step 1: Download, install, and open FineCam.
Step 2: Select Add Background at the bottom right of the interface, then select App Window.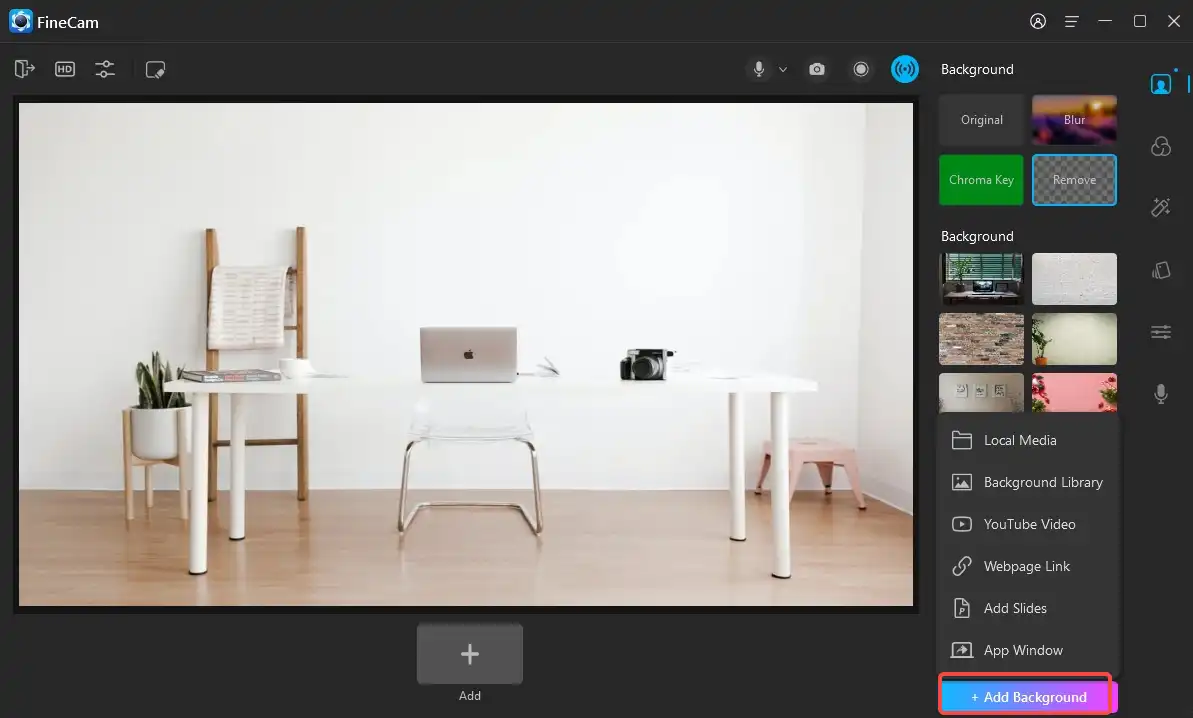 Step 3: Select the computer game window you want to record and click Apply.
Step 4: Click the Record button. To stop recording, you can click the Stop or Pause button.
Step 5: Choose My Library if you want to view the video you recorded.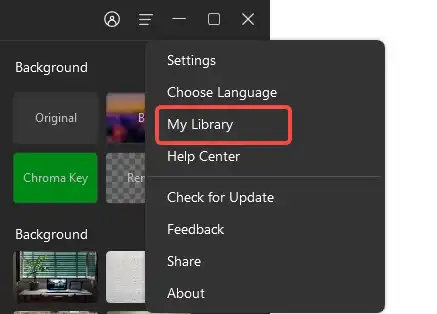 Pros:
Suitable for beginners
Enjoy almost all features for free
No recording time limit and save it automatically
Provide countless virtual backgrounds for free
Blur, remove and change webcam backgrounds
Cons:
The free version has the watermark
Removing webcam backgrounds has system requirements
Conclusion
Why did Fraps stop recording? As we mentioned in this article, you may need to upgrade your software, press a hotkey by mistake, or clear up enough hard drive space. If all those methods don't solve the problem, you can also try a better screen recorder like FineCam. Download it now and have a try!