For people who tried to use screen recording software, Snagit must be a familiar name to them. It's a very useful tool for capturing images or videos from any program on your PC. But it has some drawbacks that can't be ignored, some users might be tired of using it and want to use alternatives instead.
If you have the same thoughts, here we will show you 6 tools for screen recording that can be used as Snagit alternatives.
What is Snagit?
Snagit is a screen capture tool for screenshots and screen recording. It provides many useful features such as the smart image editor that can crop, resize, rotate, or blur the captured images. It supports video recording and editing too, you can trim or cut the videos, or even convert them into a GIF file if you want.
Alternative Tools for Snagit
However, despite being a handy tool, Snagit has an expensive price and no free trial, which is the main reason why people abandoned Snagit and looked for alternatives to it.
FineShare FineCam
As an AI-powered webcam software, FineCam is definitely a great choice for replacing Snagit. With FineCam, you can set your iPhone as an HD webcam, and make video recordings in resolutions up to 4K. And thanks to its user-friendly interface, the whole process of producing videos requires only a few minutes to learn and operate.
If you need video recording software that can record from different angles, the multi-scenes function of FineCam shall help you with that, all recorded video clips can be merged into one video and exported to your PC later.
You can find FineCam is free to use on both Windows systems and MacOS, if you are looking for a Snagit alternative Windows, this is the one for you. Even if you are not satisfied with the paid pro version, there's a 30-day refund guarantee.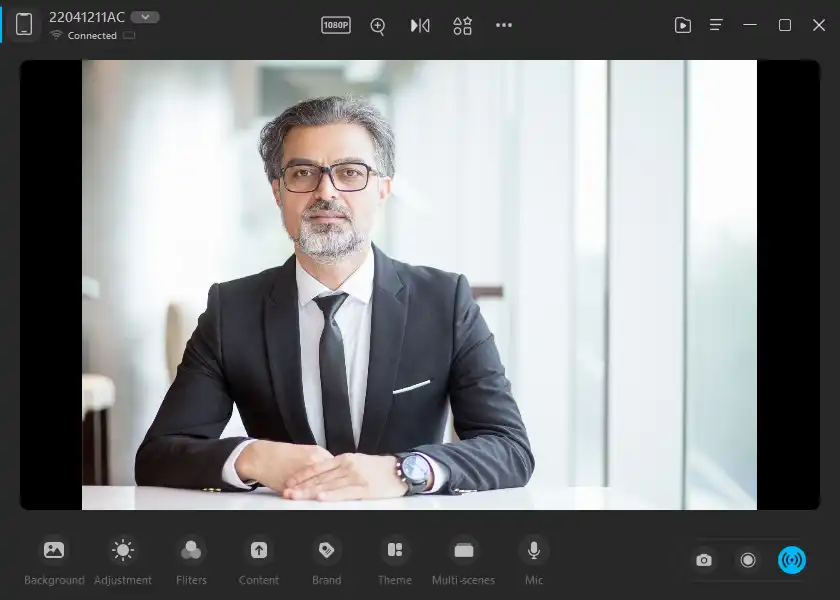 OBS
When it comes to the discussion of screen recorder software on the Internet, OBS always has its place in there. It's a perfect choice for Snagit alternative open source, and this completely free software is popular among gamers, streamers, and content creators.
OBS's good reputation doesn't only come from the zero cost, but also from its powerful functions. OBS allows you to create multiple scenes from different sources, and add smooth transitions for them. There's also an audio mixer you can use to edit audio in the videos. And OBS also supports customizing the main interface, its messy but fully customizable interface allows you to hide or move unneeded functions for a better visual experience.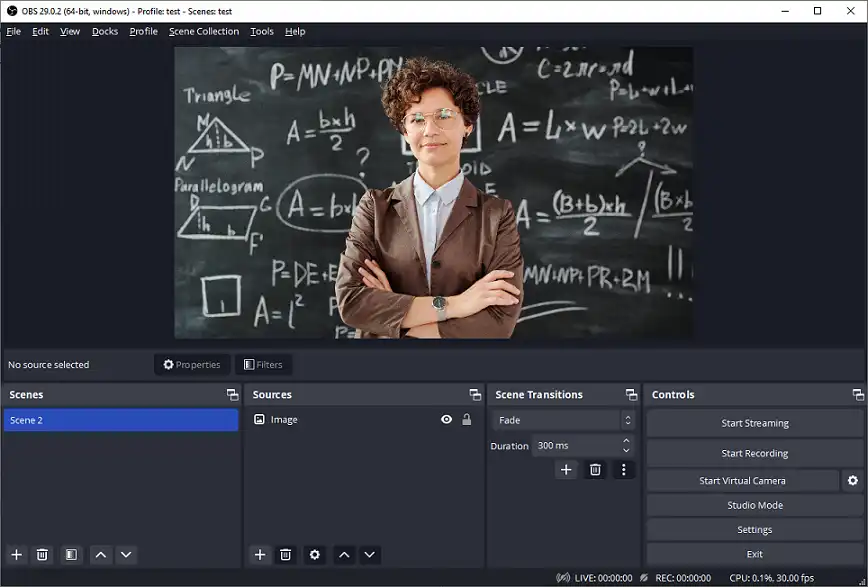 Bandicam
Bandicam is one of the Snagit alternatives free for anyone to use. It allows choosing whether you want to record a specific area on your screen or the entire screen directly. You can also insert text, images, or logos into your videos as you wish.
Bandicam has several built-in recorder modes available, except for the primary screen recorder mode, you can also find the dedicated game recorder mode and webcam recorder. These modes are designed for different needs in making videos so that every user can get the best experience.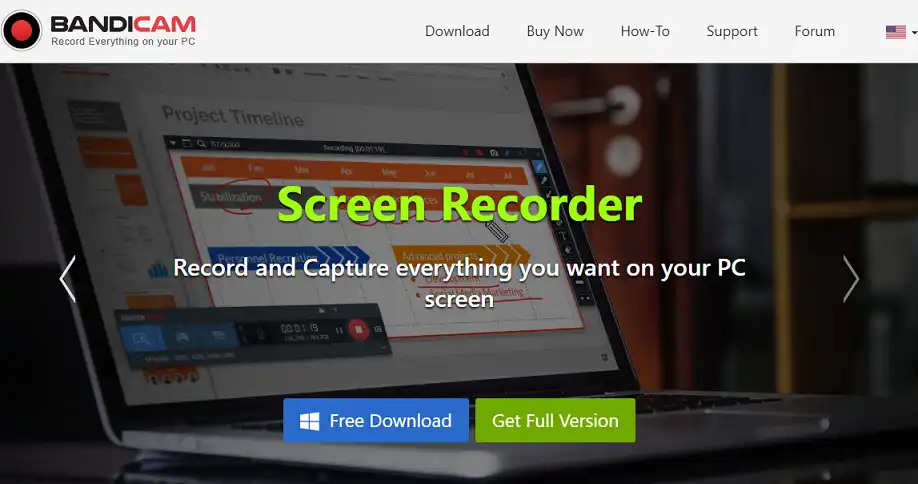 PickPick
PickPick claims to be an all-in-one design tool for everyone, and it indeed doesn't lie about that. You can find many useful tools in this software, such as the intuitive image editor, color picker, color palette, pixel-ruler, protractor, crosshair, and whiteboard. Of course, you can also find the screen recorder that allows you to capture your screen in any way you like. An active window, the entire screen, or a specific region, no matter what you want to record, PickPick has them all.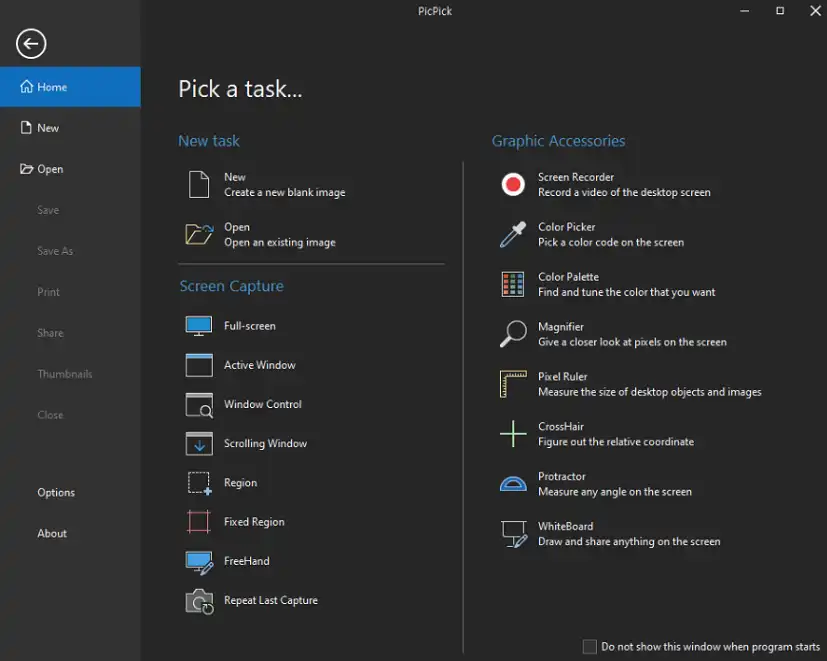 ShareX
This Snagit alternative is another open-source screen recorder that costs you zero, and it's completely ad-free. Although it's a lightweight tool, ShareX can do more things than it appears, this software has features that can satisfy most of your needs in screen recording.
ShareX offers you many choices of capture methods including custom region and scrolling capture, and even a quick way to record GIF images directly without any conversion. It also lets you upload videos to platforms like Twitter and Discord, so more people can see the awesome products you've made.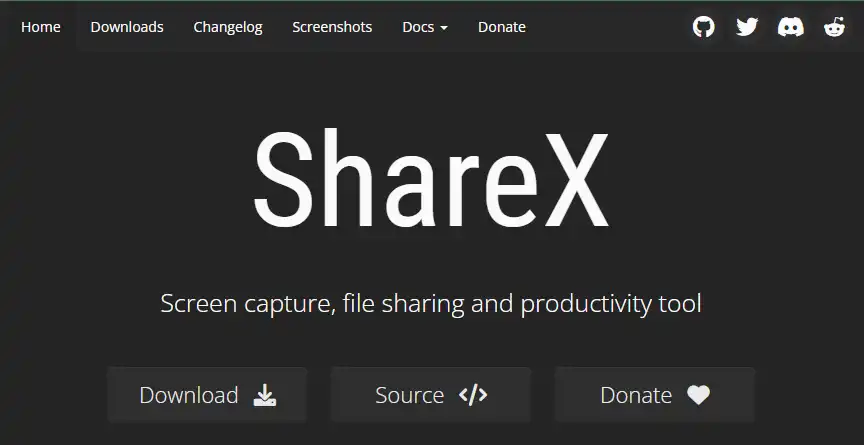 Greenshot
Greenshot is a simple but effective solution for people who require a Snagit alternative. Since it's extremely simple and lightweight, it doesn't have a steep learning curve for users, any beginner can handle this tool quickly.
In the meantime, you can find features in Greenshot that are not included in Snagit, such as the annotation function and data masking. And there are many hotkeys for you to operate Greenshot more conveniently.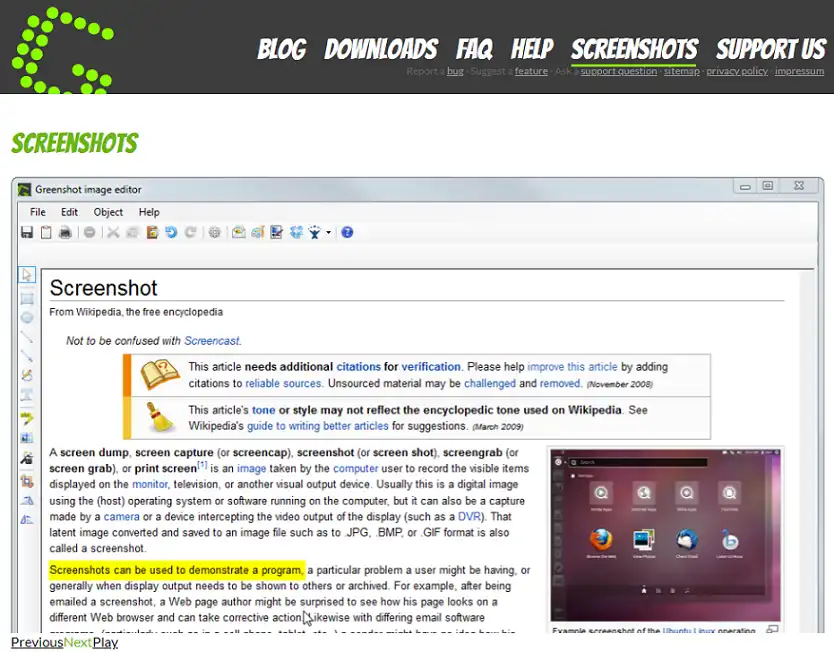 Conclusion
Making videos will be much easier and faster if you have a handy tool, so finding the most suitable screen recorder is important. We hope one of the 6 Snagit alternative screen recorders can satisfy your need. If you still haven't made up your mind yet, try FineCam for free now, it might be the one for you.