Are your Instagram Reels lacking that extra spark to captivate your audience and promote your brand? Look no further! Instagram's Text to Speech feature can take your Reels to new heights, allowing you to add captivating voiceovers to your videos effortlessly.
In this guide, we'll explore what Instagram Text to Speech is, how to use it on your Reels, and the benefits it offers to brands and creators. Plus, we'll introduce you to FineShare FineVoice, a game-changing AI voice solution that lets you unleash your creativity with thousands of customizable text-to-speech voices.
What is Instagram Text to Speech and Why is it Useful?
Instagram Text to Speech is a powerful feature that lets you convert any text on your Reels into an engaging voiceover. With a choice between two automated voices, your content will come to life as the voice narrates alongside your video, leaving a lasting impact on your viewers. The benefits of Instagram Reel Text to Speech are tremendous:
1. Attention-Grabbing Content: Capture your viewers' attention and keep them engaged for longer with dynamic voice narration.
2. Clear Communication: Communicate your message effectively and leave no room for misinterpretation.
3. Wider Audience Reach: Ensure inclusivity by accommodating those who are hard of hearing or prefer to watch videos without sound.
4. Personality and Humor: Add a touch of humor or personality to your Reels with the right tone and style of voice.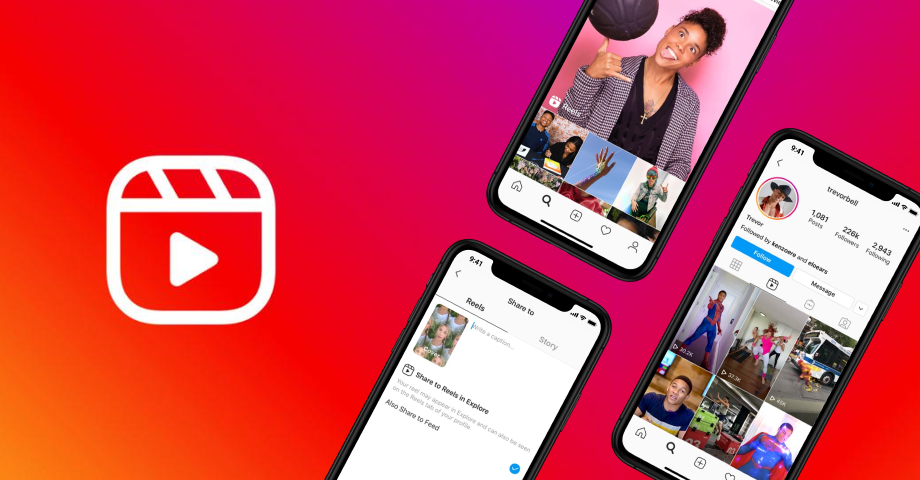 How to Add Instagram Text to Speech on Reels?
Utilizing Instagram Text to Speech is a breeze. Just follow these simple steps to create captivating voiceovers for your Reels:
1. Open Reels Camera: Launch the Instagram app and access the Reels Camera.
2. Record or Upload: Record a new video or choose one from your gallery.
3. Add Text: Tap on the Text tool (Aa) to add text to your video.
4. Activate Text to Speech: Tap on the text bubble and select Text to Speech from the three dots menu.
5. Choose Your Voice: You'll have two options, Voice 1 and Voice 2. Select your preferred voice and tap Done.
6. Customize the Look: Resize or reposition the text to your liking.
7. Share Your Reel: Tap on Share and let the magic unfold!
What are the Benefits of Using Instagram Text to Speech for Brands and Creators?
For brands and creators, Instagram Text to Speech opens up a world of creative possibilities and storytelling. Here are some exciting ways you can leverage this feature for your business:
1. Product Highlights: Showcase your products' benefits with voice narration, emphasizing their unique features and problem-solving abilities.
2. Humorous Touch: Infuse humor or sarcasm with text-to-speech, adding a personal touch to your content.
3. Tutorials and DIYs: Narrate tutorials or DIY hacks featuring your products, making them more accessible and easy to follow.
4. Customer Testimonials: Share glowing testimonials by letting the voiceover read out your customers' quotes and feedback.
How to Fix Instagram Reels Text to Speech Not Working Issue?
If you're having trouble using Instagram Reels text to speech on Reels, don't worry. Here are some troubleshooting tips:
1. Update the App: Ensure you have the latest version of the Instagram app for access to new features and bug fixes.
2. Patience is Key: Text to Speech is gradually rolling out, so you might not have access immediately. Keep checking for updates.
3. Stable Internet Connection: A strong and fast internet connection is essential for seamless text-to-speech functionality.
4. Device Compatibility: Verify that your device meets the minimum requirements for using Instagram Reels.
If the issue persists, try restarting your device, clearing the app cache, or contacting Instagram support for assistance.
Customize Your Instagram Reels with Thousands of Text to Speech Voices
While Instagram Text to Speech is an excellent feature, you may find its limited voice options unsuitable for your brand's identity or target audience. For a world of possibilities, we recommend FineShare FineVoice, an AI voice solution that elevates your Reels with an expansive selection of customizable text to speech voices.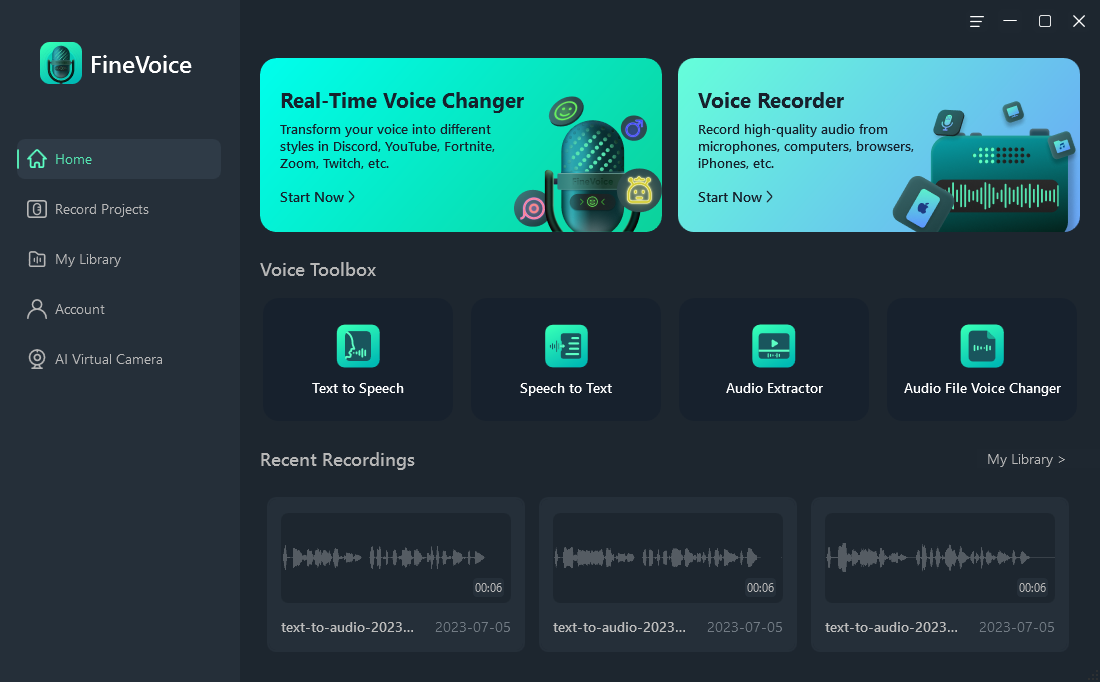 Highlights of FineShare FineVoice:
Diverse Languages: Choose from over 220 voices in 40 languages and dialects, making your Reels globally accessible.
Versatile Voices: Select from over 4000 natural-sounding voices of celebrities and characters, including voices from your favorite movies, TV shows, cartoons, and anime.
Fast generation speed: Generate your voiceover in seconds with speed adjustment and file auto-saving.
Mix and Match: Experiment with different voices in a single Reel for more variety and fun.
How to Use FineShare FineVoice Text to Speech?
Using FineShare FineVoice is a seamless process. Here's your guide to customizing text-to-speech for your Reels:
Step 1. Installation: Download and install the free version on your Windows computer.

Step 2. Access the feature: Open the Text to Speech from the main interface.
Step 3. Setting: Type or paste your script, selecting your desired language and voice.
Step 4. Conversion: Click Convert Now to create a natural-sounding voiceover for Instagram Reels.
Step 5. Download and Upload: You can find the voiceover in FineVoice My Library as an MP3 file. Then, upload it to your Reel using the Audio tool (🎵) and sync it with your video.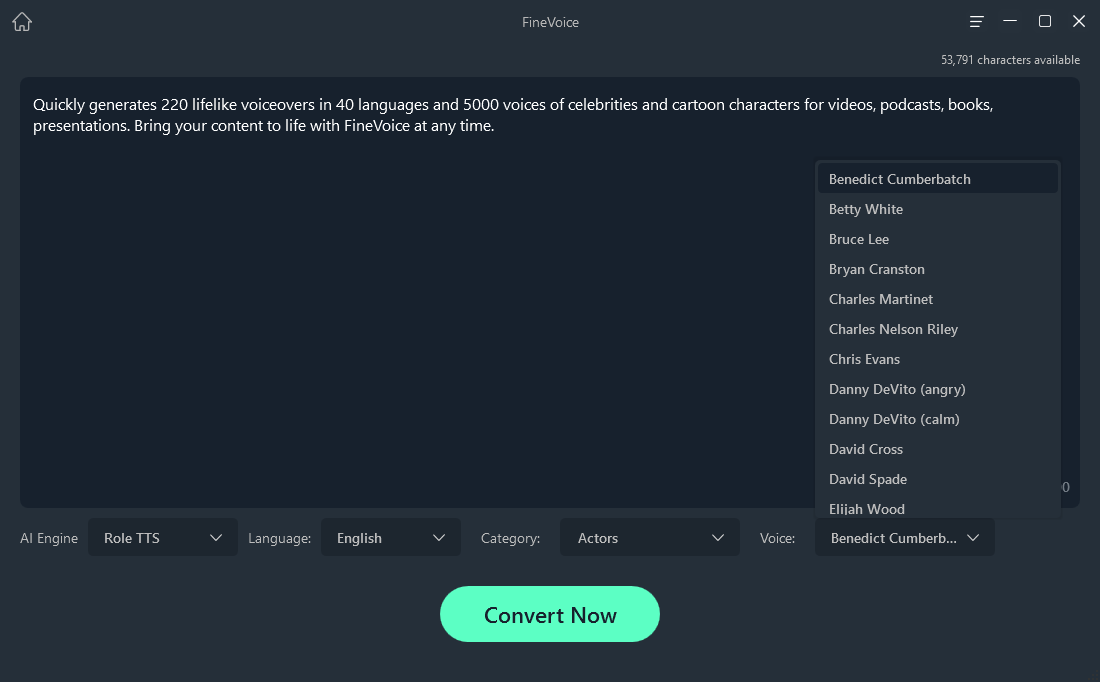 Conclusion
Elevate your Instagram Reels and drive business growth with the powerful combination of Instagram Text to Speech and FineShare FineVoice. The captivating voiceovers will captivate your audience, clearly convey your message, and add a touch of personality to your content.
Don't limit yourself to the standard voices – FineShare FineVoice offers a world of possibilities with thousands of customizable text-to-speech options. Start creating engaging Reels that leave a lasting impact on your audience and set your brand apart from the rest!