Looking to elevate your sports content and engage your audience with realistic and captivating announcer voices? Whether you create podcasts, videos, live streams, or blogs, a professional-sounding voiceover can make a huge difference in keeping your audience hooked.
Enter sports announcer voice generators – cutting-edge AI-powered tools that bring the energy and enthusiasm of seasoned announcers right to your fingertips. In this comprehensive post, we'll explore the top 5 sports announcer voice generators, ensuring your sports-related projects leave a lasting impact on your listeners.
Top Sports Commentators in 2023
1. Mario Impemba and Rod Allen (Awful Announcing)
Although not specifically ranked among the highest-paid sports announcers, this duo was previously well-regarded for their work with the Detroit Tigers. Their departure had an impact on the team's ranking in the 2023 MLB broadcaster rankings.
2. Jim Nantz (CBS) and Stephen A. Smith (ESPN) (Hastings Tribune)
These prominent announcers are among the highest-paid sports announcers in the industry, earning $10.5 million and $12 million per year, respectively. Their notable work in play-by-play and studio hosting has contributed to their high earnings.
3. Karl Ravech, Greg Amsinger, and Kiley McDaniel (MLB Draft Announcers)
This trio will be covering the 2023 MLB draft, bringing in-depth analysis and insights during the event. Karl Ravech, with his extensive experience, is expected to continue as the host.
4. John Strong, JP Dellacamera, and Keith Costigan (FOX Sports) (Gold Cup Commentator Schedule)
These familiar voices will be providing commentary during FOX Sports' coverage of the 2023 Gold Cup. They will be joined by returning analysts and rules experts for an engaging and comprehensive broadcast.
5. Erin Andrews, Michelle Beadle, Samantha Ponder, Charissa Thompson, and others (Hood MWR)
Although not specifically ranked, these talented female sports reporters have become icons in the industry. Their beauty, professionalism, and expertise keep audiences engaged and informed during sports broadcasts.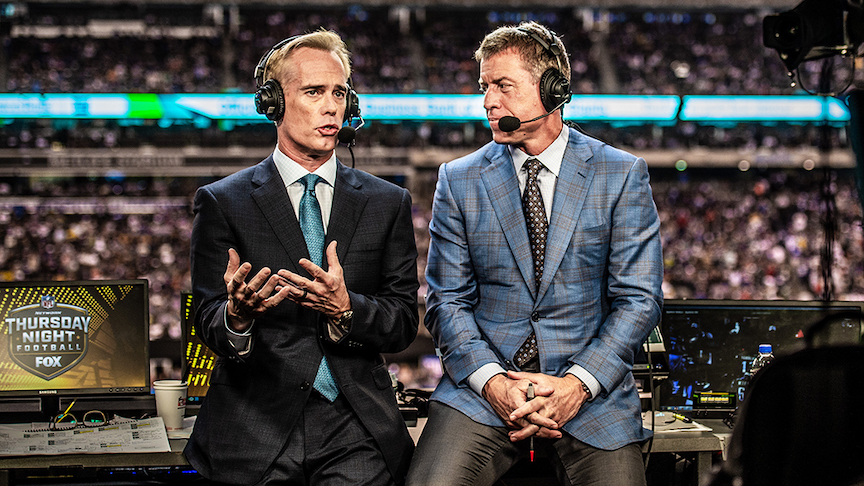 These are just some of the examples of the best sports commentators in 2023. Many others are also doing excellent work in different sports, such as John Smoltz (MLB), Jeff Burton (NASCAR), Joe Micheletti (NHL), Jacques Kallis (cricket), and Sunil Gavaskar (cricket). What kind of sports do you like to watch or listen to?
Best Software for Sports Announcer Voice Generator
FineShare FineVoice
If you seek an impressive sports announcer voice generator, FineShare FineVoice is your go-to choice. Boasting over 220+ AI voices in different languages, accents, genders, and styles, FineVoice Text to Speech offers unparalleled versatility.
But that's not all! This tool allows you to create voiceovers with the voice of anime, movies, cartoons, and TV shows characters. You can choose from the 4,000+ role voices and make David Attenborough, Barack Obama, and Mickey Mouse do sports announcements. It enables you to tailor the voiceover precisely to your needs.
The user-friendly interface simplifies the process, allowing you to create dynamic and exciting voiceovers in minutes. Best of all, FineShare FineVoice offers 2,000 minutes of free voiceover per month, making it an affordable and valuable option.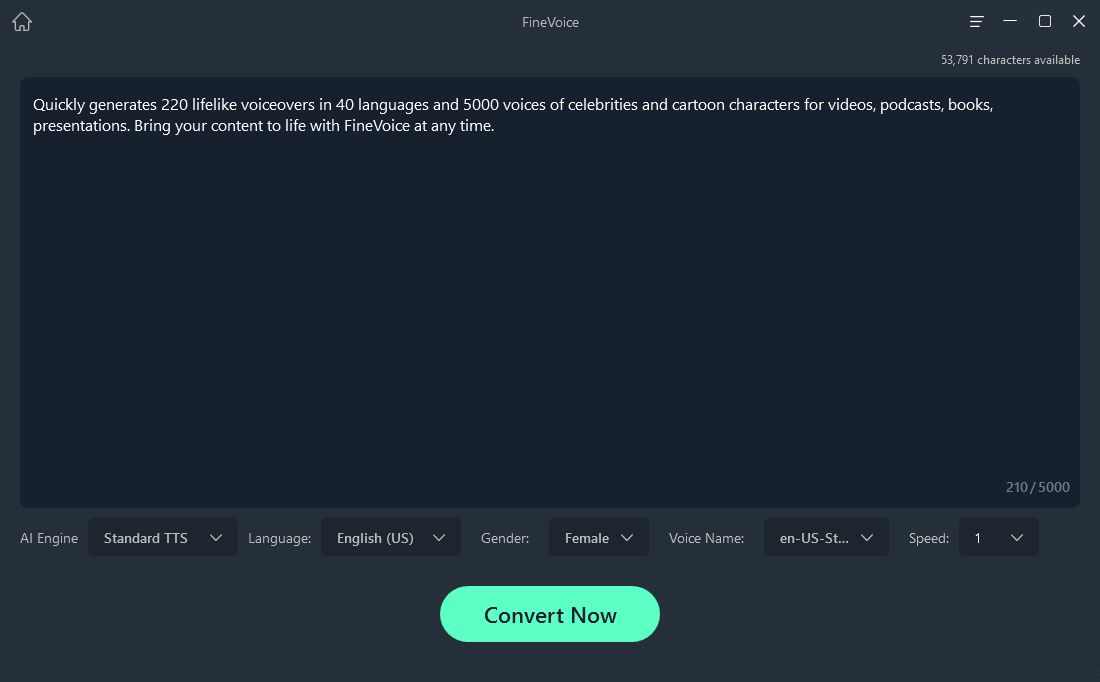 Pros:
Free to download and easy to use
Simple and clear user interface
Rich AI voice library for work and leisure
Fast generation speed and customization options
Provides powerful voice tools such as a real-time voice changer, high-quality voice recorder, audio extractor, and audio transcriber
Cons:
Requires software installation before using
Only for Windows PCs
How to use this sports announcer voice app:
Step 1. Download the install FineShare FineVoice for free.
Step 2. Launch FineVoice and open Text to Speech.
Step 3. Type the text you want to generate sports announcements.
Step 4. Explore the voices and try out to find out the one you like.
Step 5. Click Convert Now to generate the voiceovers and download them as MP3 files.
Other Sports Announcer Voice Generators Free Online
#1. Speechify
When it comes to ease of use and quality, Speechify stands out among sports announcer voice generators. Speechify delivers natural-sounding voiceovers to enhance your sports-related projects. It offers over 200+ AI voices in 20+ languages and accents, from Arabic to Spanish, Chinese to Australian English.
Whether it's converting emails, papers, or essays into audio or creating captivating sports content, Speechify ensures a smooth experience. The tool is free for up to 10 minutes of voice generation, making it an accessible option for regular use. For the voice downloading feature, you need to pay for a professional version to unlock it.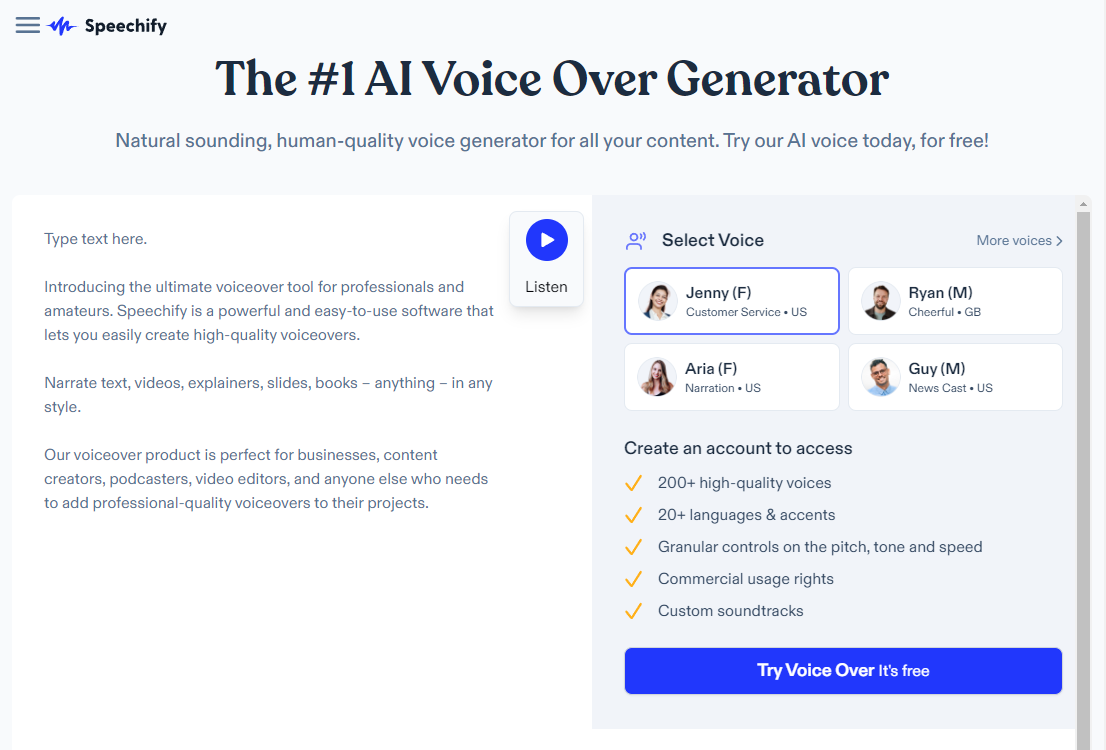 #2. Uberduck
If you're after a fun and creative approach to sports announcer voices, Uberduck is the perfect fit. This unique tool allows you to generate voiceovers mimicking celebrities, musicians, athletes, and more.
Uberduck offers 4,000+ voices to choose from. Type the text and make Andrew Tate, Morgan Freeman, and Lady Gaga create entirely new and exciting combinations for your sports content. While Uberduck's non-commercial use for free voiceover, its paid plans starting from $96 per year provide more room for creativity.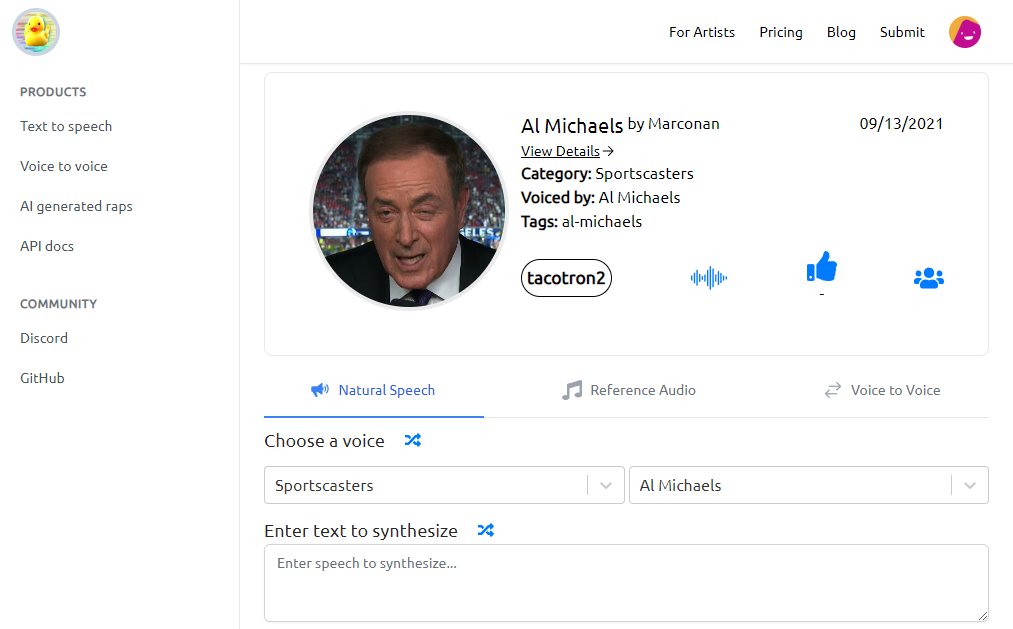 #3. FakeYou
For those looking for genuine and convincing announcer voices, FakeYou offers a realistic and immersive experience. This impressive tool enables you to generate voiceovers that sound exactly like yourself or others, perfect for pranks or personalized messages.
FakeYou allows you to generate announcer voices with 12 accents in 8 languages. FakeYou is simple to use – just upload a voice model, type your text, and obtain your customized voiceover. The realistic voice generator offers 12 seconds of audio of free voiceover generation and access to all voices.
You can unlock higher processing priority and private model upload with affordable paid plans starting from $7 per month. Use deep fake technology to make your sports content captivating and engaging.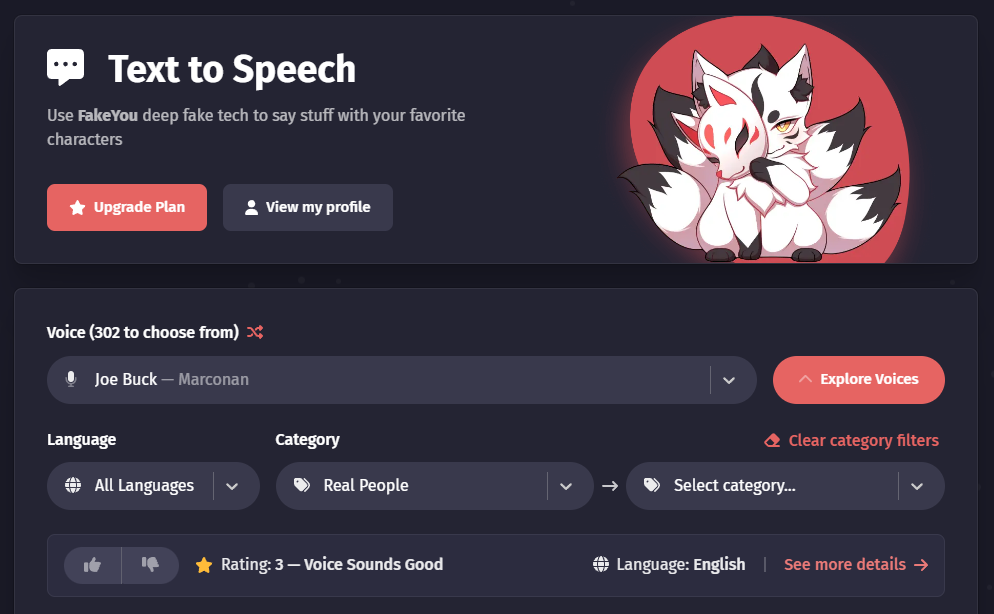 #4. PlayHT
PlayHT is an e-learning platform and text-to-speech software that converts sports content into captivating audio for match commentary, updates, and highlights. Seamlessly integrating OpenAI's GPT-3.5-turbo, PlayHT generates dynamic sports narratives effortlessly. Whether for sports blogs, podcasts, or live commentary, its user-friendly interface engages audiences.
With 800+ AI voices in various languages and genres, PlayHT offers unmatched diversity and quality for professional-grade voiceovers. Whether it's announcements, news reports, or sports commentaries, PlayHT delivers newscaster-style voiceovers that add polish to your content.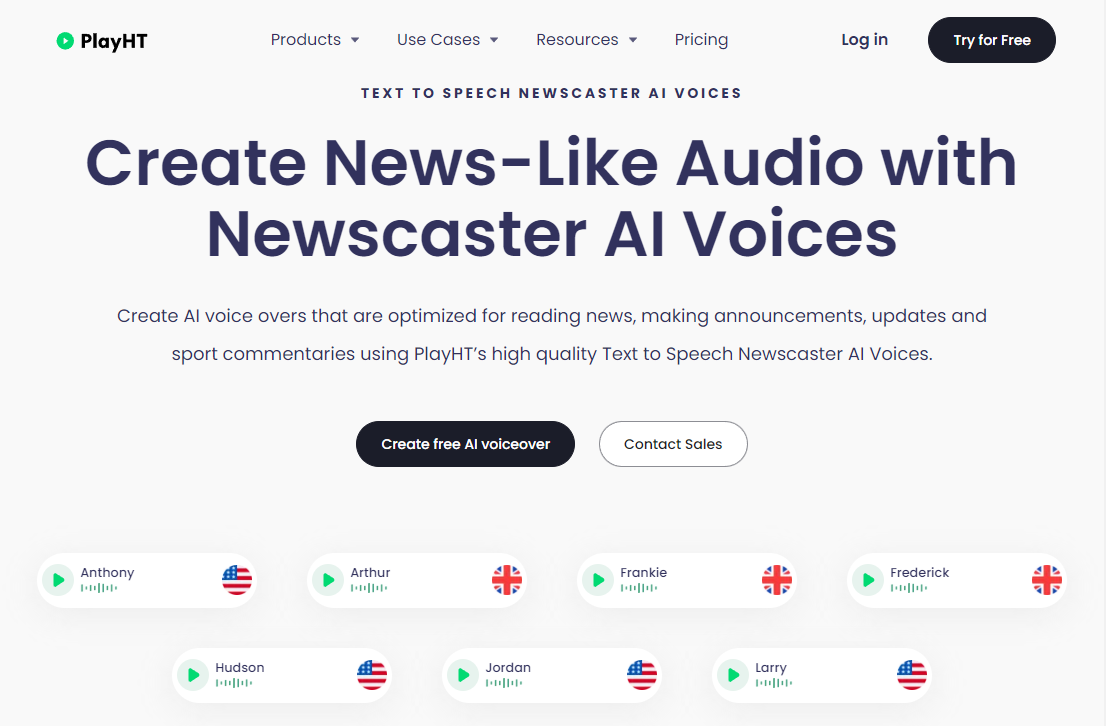 Conclusion
Sports announcer voice generators offer an exciting and efficient way to create engaging sports content. FineShare FineVoice stands out as our top recommendation, providing unmatched versatility and quality. However, each tool offers unique strengths and suits different preferences. Explore these options, consider your specific needs, and choose the tool that elevates your sports announcements to the next level.
FAQ
#1. What is a sports announcer voice generator?
A sports announcer voice generator is a tool that uses advanced speech synthesis technology to generate voiceovers that mimic the cadence, intonation, and emphasis of professional announcers.
#2. How does a sports announcer voice generator work?
A sports announcer voice generator works by using large databases of recorded voice samples to train the AI models, enabling them to generate highly realistic and natural-sounding announcer voices.
#3. Why should I use a sports announcer voice generator?
You should use a sports announcer voice generator if you want to create exciting and engaging sports content without hiring a human voice actor or spending hours recording and editing your own voice.