Billie Eilish, the renowned singer, and songwriter, has a voice that captivates millions worldwide. Have you ever wondered if you could sound like her or create music with her unique vocal style? Well, you can! Thanks to incredible AI voice tools, transforming your voice into Billie Eilish's or generating her AI voice from text is now possible.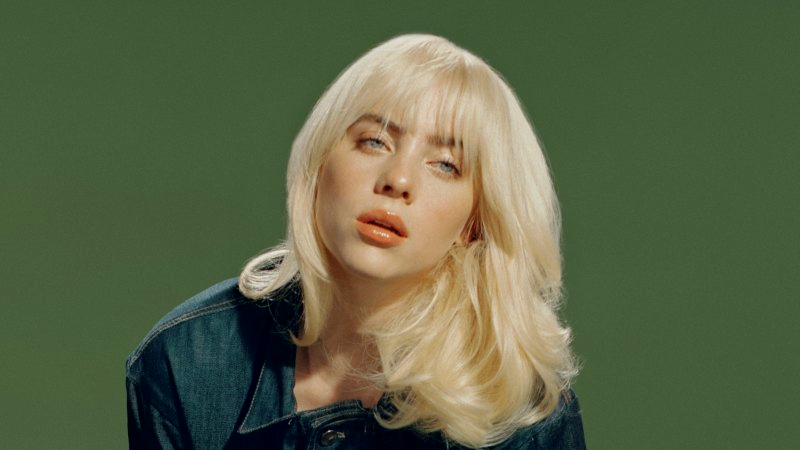 In this post, we'll introduce you to the best Billie Eilish AI voice tools in 2023, from voice changers for real-time and offline use to voice generators with AI voice cloning and TTS technology. Let's dive in!
Who Is Billie Eilish?
Billie Eilish is a young and talented singer-songwriter who gained fame in 2016 with her viral hit "Ocean Eyes." Her innovative style, honest lyrics, and captivating voice have earned her multiple Grammy awards and a devoted fan base. Beyond her music, Billie is known for her advocacy of social and environmental issues, making her a multifaceted and inspiring artist.
#1. FineShare Singify – Billie Eilish AI Song Cover Generator
Do you want to create Billie Eilish AI song covers free online? Try FineShare Singify. You don't need to isolate the tracks of vocals and background music. This AI singing voice generator allows you to create Billie Eilish song covers with 3 easy steps.
Just upload any audio file, record your voice, or simply search for what YouTube video you want to make with Billie Eilish AI voice model. Visit FineShare Singify and find whatever you want from the 100+ amazing voices.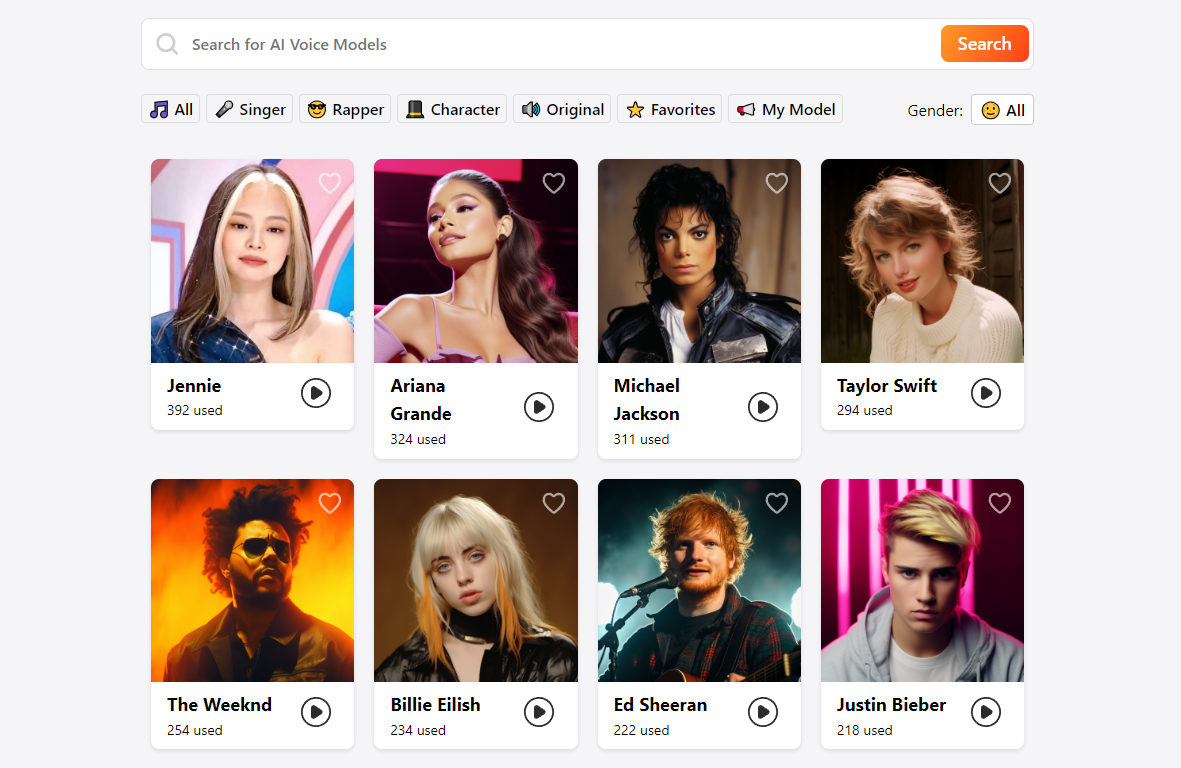 #2. FineShare Online Voice Changer – Online Billie Eilish AI Voice Changer
FineShare Online Voice Changer is an excellent tool that can change your voice into any celebrity voice, including Billie Eilish. Make funny videos, dub movies, sing songs, and more without any downloads or installations. It's creative and fun, allowing you to express yourself through AI voices.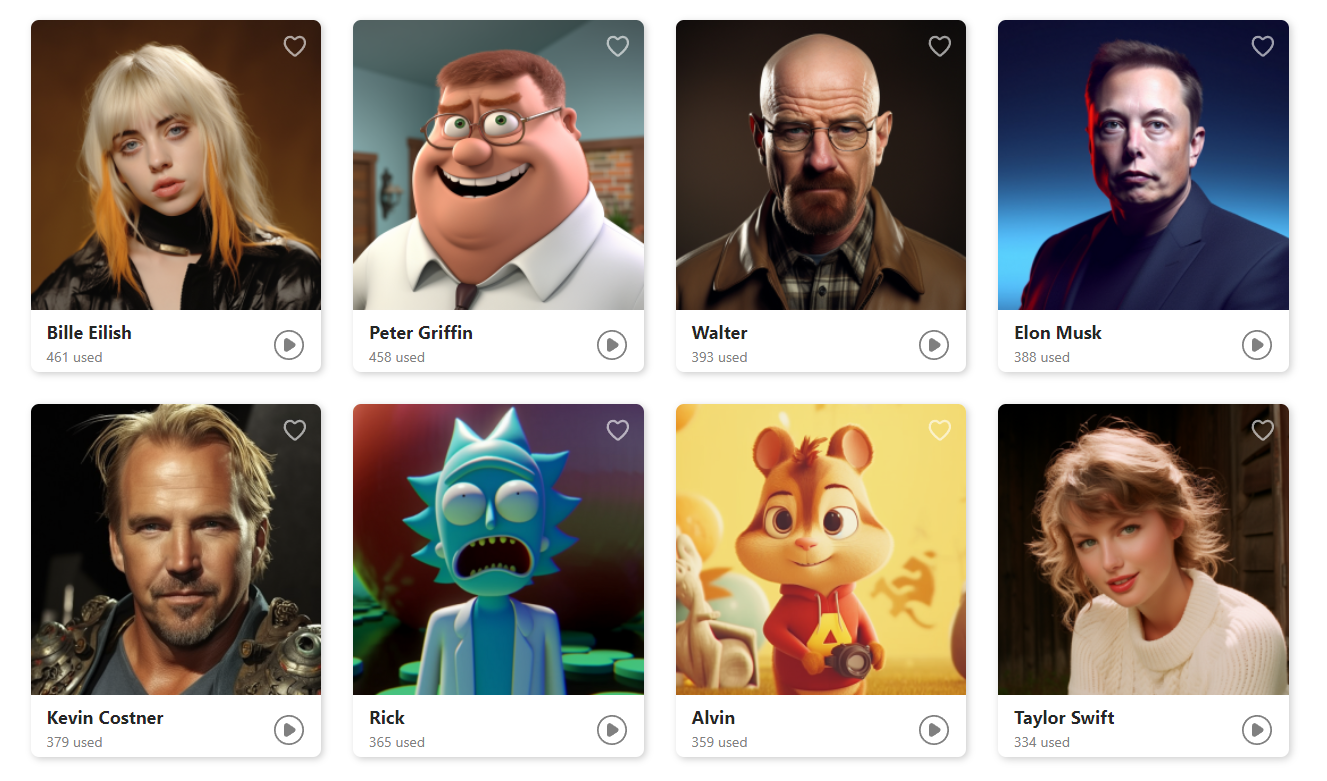 Features and Highlights:
Supports about 100 celebrity voices from Joe Biden, Billie Eilish, Michael Jackson, and more
Works with various audio formats and captures any microphone devices
Allows you to preview and edit your voice
Fast and accurate output using state-of-the-art neural network technology
Pros:
Free to use
User-friendly and interactive interface
No download or installation needed
Cons:
Not specializing in music cover
#3. Voicify AI – Online Billie Eilish AI Song Covers
The next one we want to introduce is Voicify AI, a web-based platform that lets you create AI covers with your favorite voices, including Nicki Minaj, Taylor Swift, Billie Eilish, etc. Voicify AI is a fun and easy way to make your music using the power of artificial intelligence.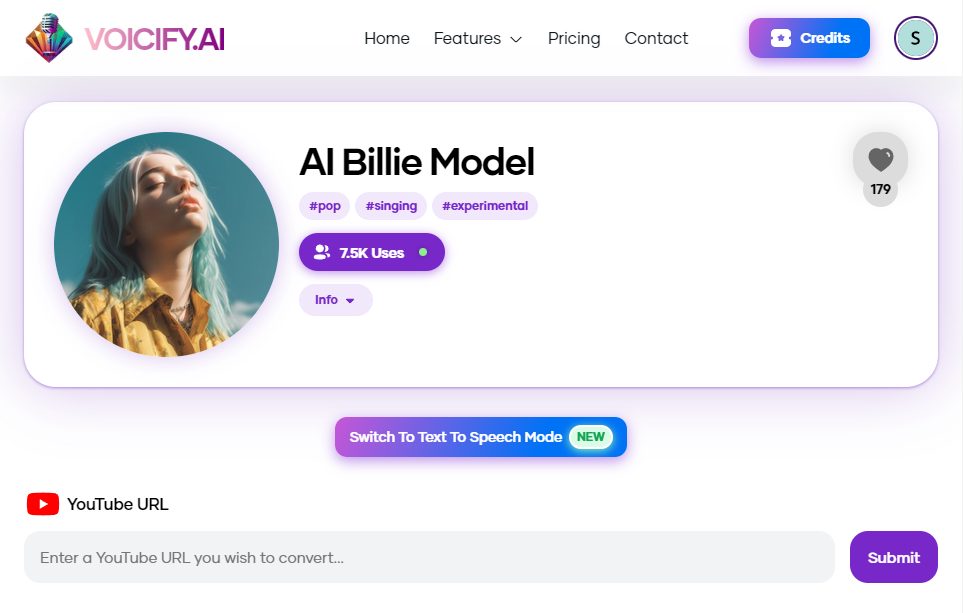 Features and Highlights:
Supports over 100 celebrity voices from musicians, and politicians to characters
Offers text-to-speech mode to make voiceovers from text
Allows you to make song covers with YouTube videos or local audio files
Pros:
Simple and clear interface
No installation required
Large library of singer and rapper voices
Cons:
#4. FineShare FineVoice – Billie Eilish AI Voice Generator & Changer
FineShare FineVoice, a powerful desktop application, allows you to convert any text into Billie Eilish's AI voice. And you can also make your Billie Eilish's AI voice with 28+ audio effects and use it in real-time.
FineVoice supports all your favorite video games, chatting, and streaming platforms, and you can change your voice from male to female or vice versa with the real-time voice changer. Have fun with Billie Eilish AI voice!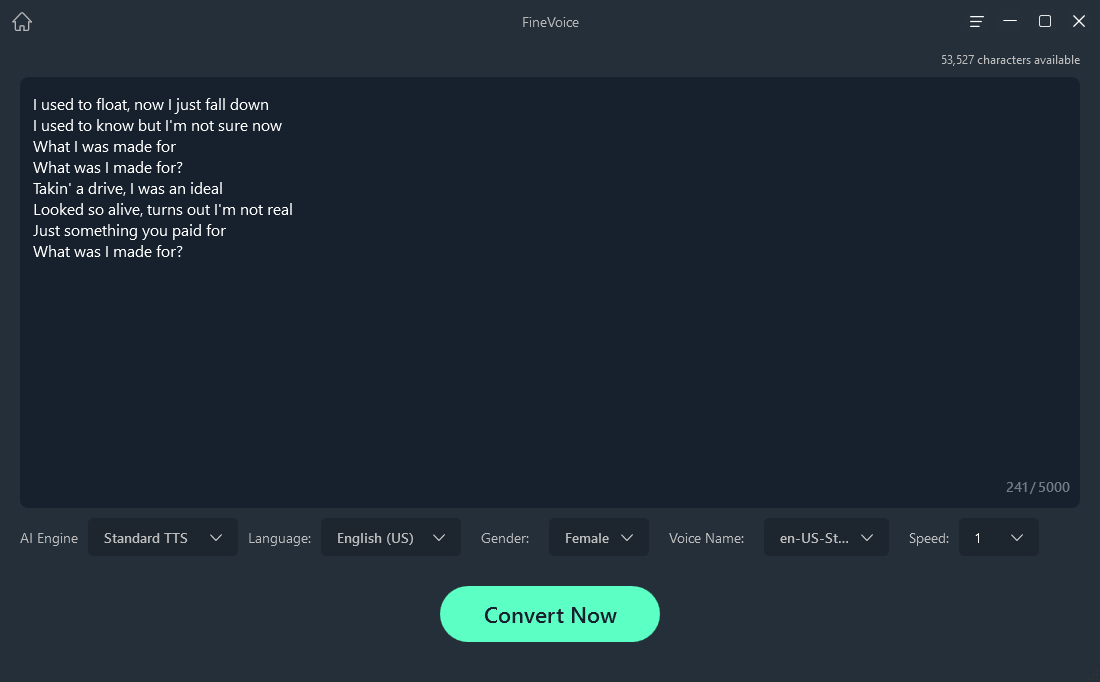 Features and Highlights:
Offers 220+ realistic TTS voices in 40 languages and accents
Supports various languages, such as English, Spanish, Italian, German, etc.
30+ voice effects and 200+ sound effects power your live events
Use the Audio File Voice Changer to make any of your audios sound like Billie Eilish
All-in-one voice solution to unleash the power of Billie Eilish's voice
Pros:
Realistic and natural-sounding AI voice
Large library of celebrity and cartoon character voices to choose from
Simple and elegant interface suitable for all users
Fast and reliable text synthesis
Uses cutting-edge natural language processing and speech synthesis technologies
Cons:
#5. Fakeyou – Online AI Billie Eilish Voice Generator
FakeYou is a web-based deepfake voice generator that allows you to generate audio and videos with advanced voice cloning technology. Type or paste text, select from various voice effects, and make voiceovers with your favorite character voices. Create stunning deepfakes, memes, and parodies with Billie Eilish's voice and face.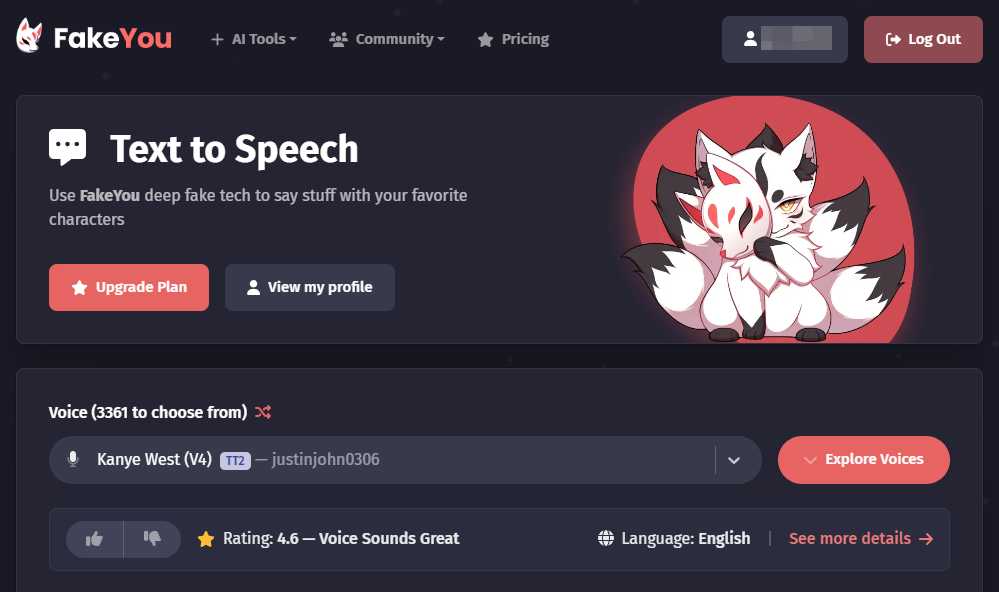 Features and Highlights:
Supports over 3,300 celebrity voices, including Billie Eilish, Andrew Tate, Tom Cruise, and more.
Allows you upload your voice models
Works with any video or image input
Offers FakeYou API for developers for free
Allows you to create voice-to-voice audio or lip-sync video
Pros:
High-quality and accurate voices
Simple to find what you want with the search feature
Smart and creative interface
Cons:
Requires an account registration
Longer waiting time for free users
Conclusion
In a world where technology meets artistry, Billie Eilish AI voice tools offer a thrilling journey into musical transformation. With the power to sound like the iconic singer herself, these innovative tools unlock boundless creative possibilities.
Whether you want to sing your heart out like Billie or create mind-bending deep fakes, these top-notch AI voice changers and generators have got you covered. From the stage to the studio, from heartfelt melodies to comedic parodies, you can now step into the shoes of a music legend.
FAQs
#1. Are Billie Eilish AI voice changers and generators legal and ethical?
Yes, they are legal and ethical for personal, non-commercial, and entertainment purposes. Always respect Billie Eilish's intellectual property rights and avoid using AI voices to deceive or harm others.
#2. How can I improve the quality of Billie Eilish AI voice changers and generators?
Use clear and high-quality audio files, simple and grammatically correct text, and adjust pitch and speed to match Billie Eilish's style.
#3. Where can I learn more about Billie Eilish and her music?
Visit her official website, follow her on social media, stream her songs, watch interviews and documentaries, read her biography, and join her fan club.