As a Dungeons and Dragons fan, have you ever wanted to spice up your DnD sessions with fantasy-style voices? If so, using voice changers can be a good choice.
Whether you are a dungeon master or a player, you can use a voice changer to create memorable and fun experiences for yourself and your friends, it can also greatly increase the immersion feeling during your gameplay. In this article, we will lead you to discover the top 3 DnD voice changers that can transform your voice into any character you want. Learn their features, and start a more immersive journey right away.
What is DnD?
DnD stands for Dungeons and Dragons, a tabletop role-playing game that evolved from tabletop wargames, and was first published in 1974.
It is usually considered the first RPG game in history, and the core of this game is no doubt the roleplay part with high freedom. In a DnD game, players can create and control their own characters and take adventures in an imaginary fantasy world. They are guided by a Dungeon Master, a special player who creates and controls the game world and its inhabitants, and usually acts as the narrator and referee of the game.
Thanks to the high freedom feature of DnD, players are literally able to do anything they want as long as the Dungeon Master agrees. And players always tend to immerse themselves in the characters they created. Speech, combat, travel, exploration, and everything else, DnD players enjoy roleplay in every detail.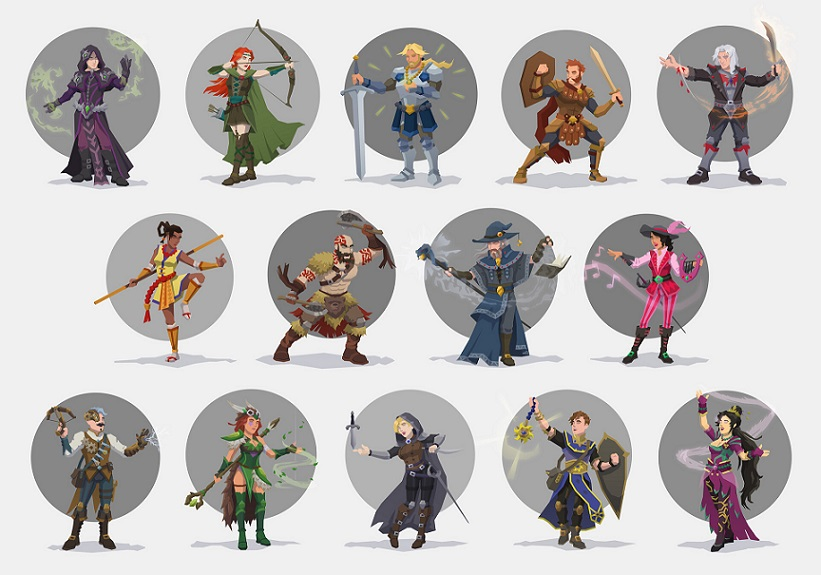 3 Best DnD Voice Changers You Shouldn't Miss
FineShare FineVoice
FineVoice is an AI digital voice solution that can serve players as one of the best DnD voice changers. It offers 30+ voice effects of different characters like Minion, Elf, and even Transformer. You can easily find a suitable voice effect to fit your DnD character. Even if none of them can satisfy your needs, you can try the Voice Labo where you can combine 28 audio effects and adjust their details to create a new voice effect.
There's also a soundboard function to enhance your adventure. For example, the potion mix soundboard for an alchemist, the horn soundboard for a barbarian, and the zombie soundboard for a necromancer. The 200+ soundboards can be a great help to improve your roleplay while using the FineVoice DnD voice changer.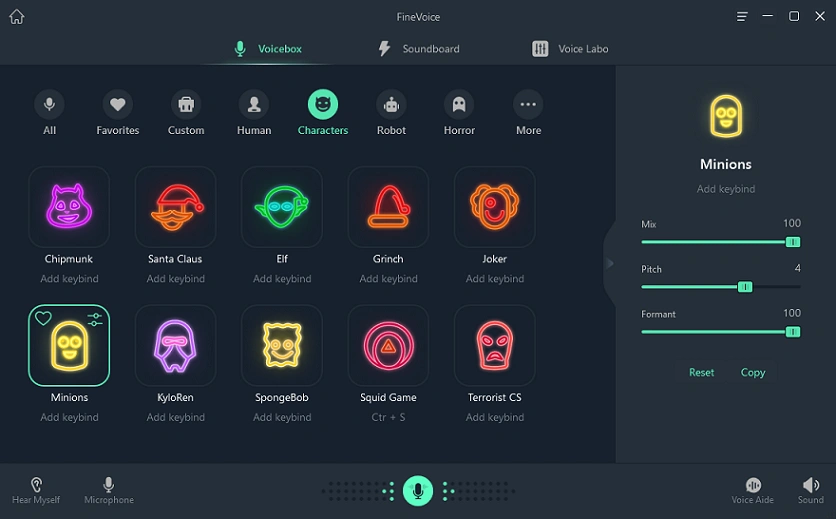 FineVoice is now available on Windows, download it for free and have a try.
Features:
Intuitive and beginner-friendly interface
Compatible with tons of platforms and applications
A large collection of voice effects and soundboards
Free to download

MorphVOX
MorphVOX is a DnD voice changer that integrated with AI technology that can enhance output audio quality to a higher level. It's not only a powerful voice changer for DnD but also a handy tool for you to have fun with friends on Discord.
What's more, MorphVOX supports a background noise cancellation function, which makes your DnD roleplay get less interruption. And it puts little burden on the CPU, so your other applications won't be affected during gameplay.
There are some complaints about MorphVOX's security issues, but it's still a good tool wrth trying.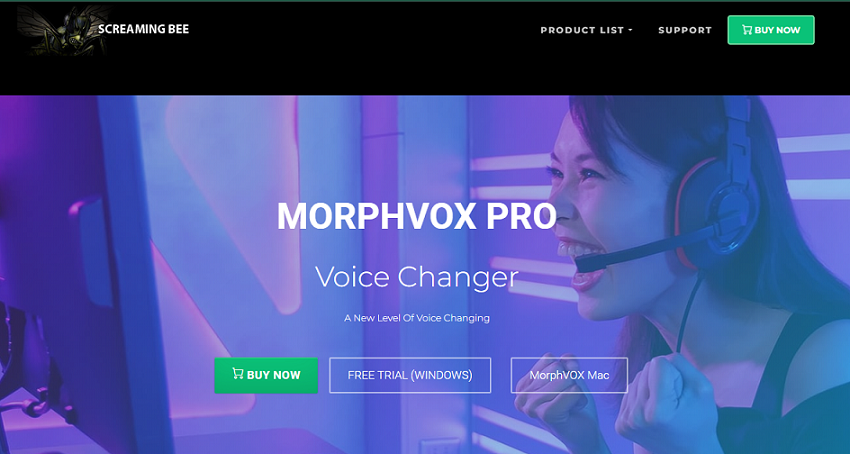 Features:
Low CPU usage
Allows you to add background music to your voice
Supports plugins for more functions

Voxal Voice Changer
Voxal voice changer can add a new dimension of creativity to your voice, and it claims to be an easy tool that you can learn how to operate it without spending too much time. You can get any voice you want in a few seconds.
Except for being a free voice changer for DnD, Voxal voice changer is also a useful tool when you want to add some flavors while playing multiplayer games, chatting online, and recording podcasts. It helps you have more fun, or hide your identity on the Internet.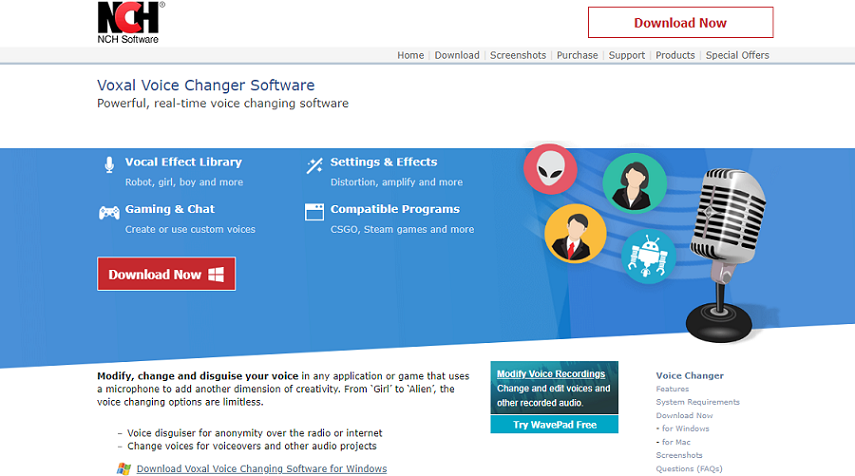 Features:
Record voices and playback them
Set hotkeys to your favorite voice effects
Voice effects can be applied to existing files

Conclusion
Dungeons and Dragons is a game about roleplay, which is the basic principle for every player, using suitable tools can significantly improve your roleplay experience. We hope you can find a DnD voice changer to your liking in this article, and wish you fun in your next DnD game session.
FAQs
Can I use a DnD voice generator to generate character speech?
Yes. Software that has a text to speech function can generate various voices based on the text you input. For example, FineVoice allows you to generate speeches in hundreds of different voices.
What is the best voice changer for DnD?
FineVoice could be your best choice for DnD voice changer. It has a large collection of voice effects and soundboards to satisfy every roleplay immersion need of yours while playing DnD.