Every day, streamers publish podcasts on a variety of subjects. Now more and more podcasters want to record their shows, but they don't know how to choose the best podcast recording software.
In this article, we give you some factors that you should consider when choosing a podcast. Then we provide the 5 best podcast recording software for beginners and professionals respectively.
What to Consider When Selecting Podcast Recording Software
There is a wide variety of podcast recording software on the market. So before choosing the software, you should consider the basic features of the podcast recorder. This will help you find suitable podcast recording software immediately.
The first aspect you should consider is whether it's easy to use and friendly to beginners. Then you should take price and compatibility into consideration.
The podcast content and audio quality determines the quality of your podcast. So you need to record clear sound to attract the audience.
You may evaluate the recording quality, recording format, distribution platforms, and other factors.
Best Podcast Recording Software for Beginners
If you're a beginner with podcasts, we recommend that you choose an easy-to-use podcast recording software.
1. Alitu
Alitu is a software designed for podcast beginners. Its main function is to record and edit podcasts. And you don't need to require expertise to start. Alitu costs $32 per month and it has a 7-day trial.
When you record a podcast you can choose to record by yourself or with a guest. You can also make a URL to share with others to record remotely. And Alitu can record both your voice and the guest's voice separately.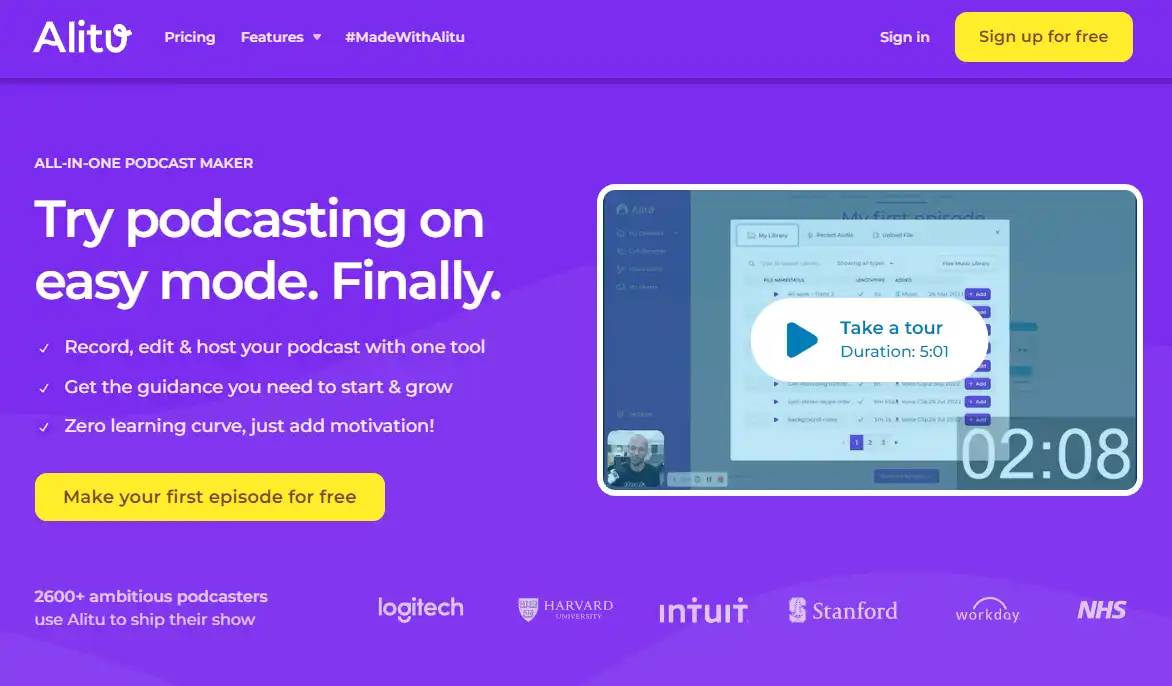 Features:
Easy to operate
Used anywhere
Support any type of audio file
Clean up the audio automatically
2. Audacity
Audacity is a free audio editor. It's also among the best podcast recording software and is friendly for beginners. Audacity supports any operating system including macOS, Windows, and Linux. It also supports recording audio in different file formats such as WAV, MP3, AIFF, etc.
Audacity can record live audio through a mixer or a microphone. After recording, you can edit the audio through remove audio background noise, or adding some instrument sounds.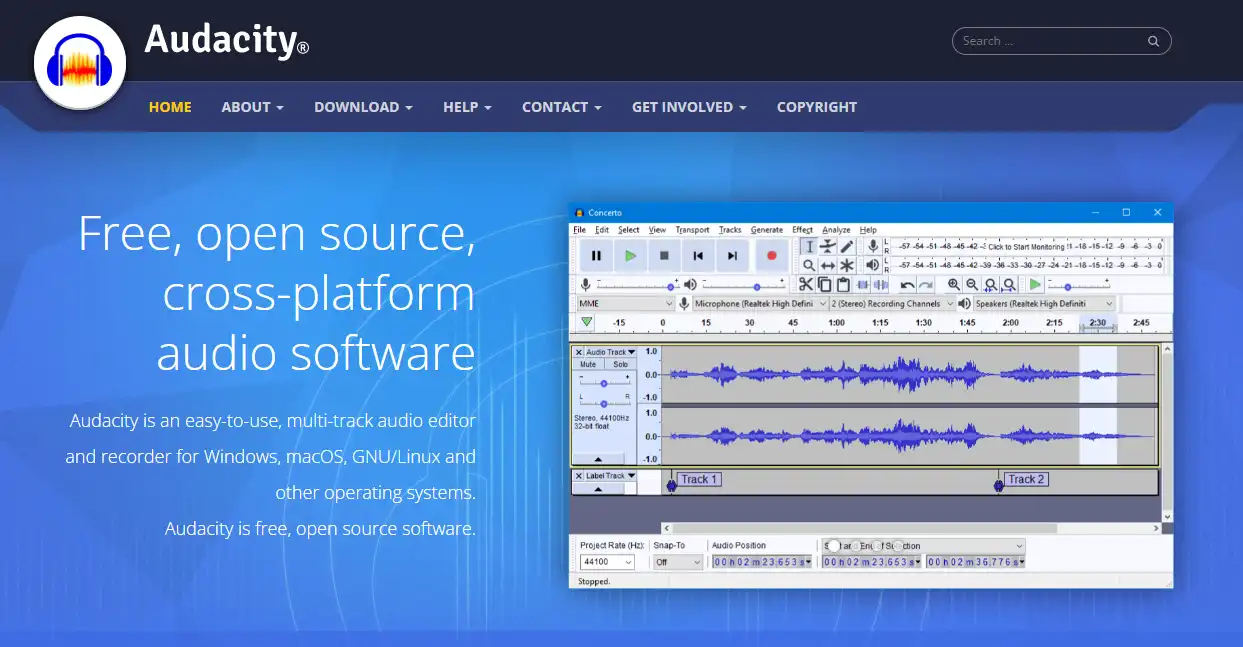 Features:
Widely used
Support any operating system
Record and edit audio for free
3. Anchor
Within Spotify, there is a free podcast recording tool called Anchor. Anchor is a great option for new podcasters who want an all-in-one tool. It supports Mac and Windows as well as iOS and Android.
Anchor can host your podcast and distribute it to platforms like Apple Podcasts and Pocket Casts. It allows you to record calls from up to five guests for your podcast. You can also import audio or video, and your uploaded recordings will sync across all devices.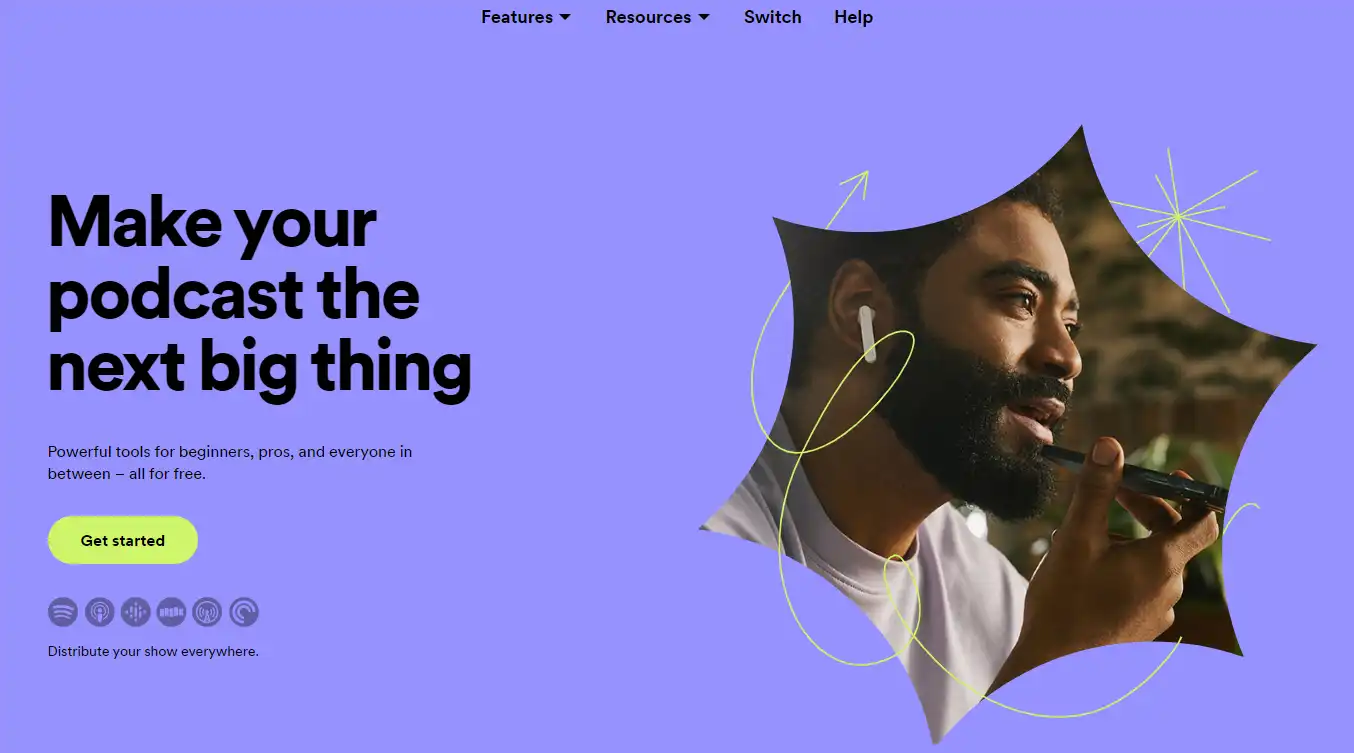 Features:
Free-to-use record
Easy to learn
Unlimited podcast hosting
Use anytime, anywhere
4. Riverside
One of the best software for recording podcasts is Riverside. It has a free version and a paid plan for $15 per month. Riverside is compatible with Mac and Windows browsers as well as Android and iOS mobile podcasting apps.
With Riverside, you may record uncompressed 48kHz audio and 4K video.
You can invite up to seven guests to join your podcast and record individual audio and video tracks for them. The process of recording a podcast is not affected by your Internet connection. Because Riverside records on your device directly.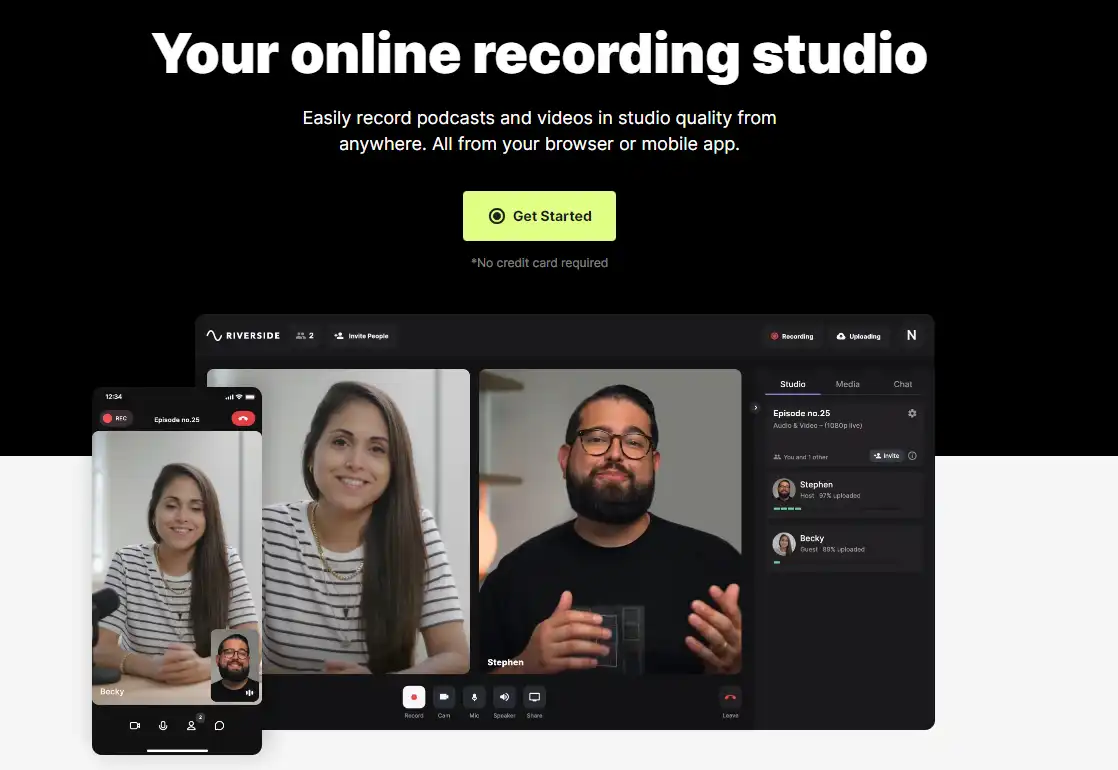 Features:
Intuitive interface
Friendly technical support
High-resolution video recording
Automatic podcast transcription
Free screen-sharing recording
5. FineVoice
There is a popular podcasting software for PC called FineVoice. It's very friendly for beginners. FineVoice can make your podcast recording easier and faster. It can help you record lossless HD audio from different devices such as computers, microphones, audio files, etc. You may create professional-grade podcast recordings with the help of FineVoice.
You can record studio-quality podcasts with FineVoice. It also transcribes your audio in a very short time and can import plenty of audio formats. FineVoice has a library of audio effects. While recording a podcast, you can adjust voice effects such as the equalizer, compressor, and reverb. Even if you're not an audio specialist, you may effortlessly produce professional-level recordings.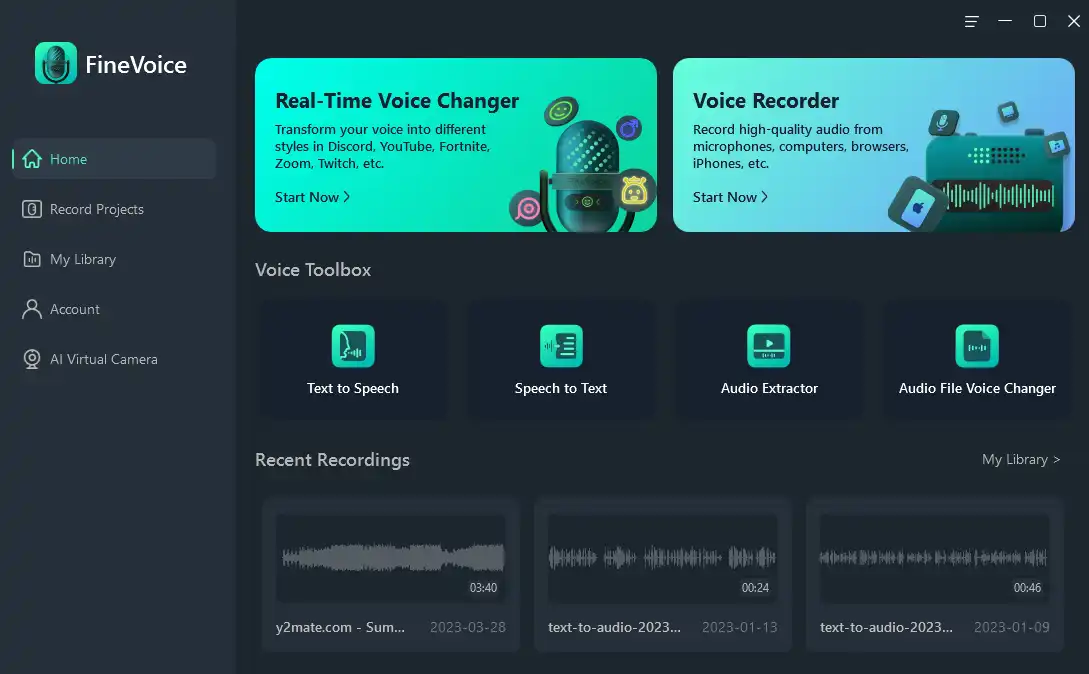 Features:
Professional-like podcast recording
Simultaneous record audio for videos or movies
Multiple recording modes, such as mix and separate
Various voice effect and audio effects
Automatic saving of recording files
Best Podcast Recording Software for Professionals
If you have some technical knowledge of podcasting and are familiar with these features, you can choose some powerful podcast recording software.
1. Podcastle
Podcastle is a podcast recording software for professionals. It offers a free version and a paid plan. The Storyteller plan costs $11.99 per year and the Pro plan costs $23.99 per year.
PodCastle is designed to help professional podcasters produce, edit and publish podcasts easily. Podcastle enables high-quality podcast recordings. Because it has a built-in audio editor and noise-reduction tools.
You can conduct remote interviews with up to 10 participants and make multi-track recordings. The recorded podcast audio is uncompressed and lossless, and the video can be up to 4K in resolution.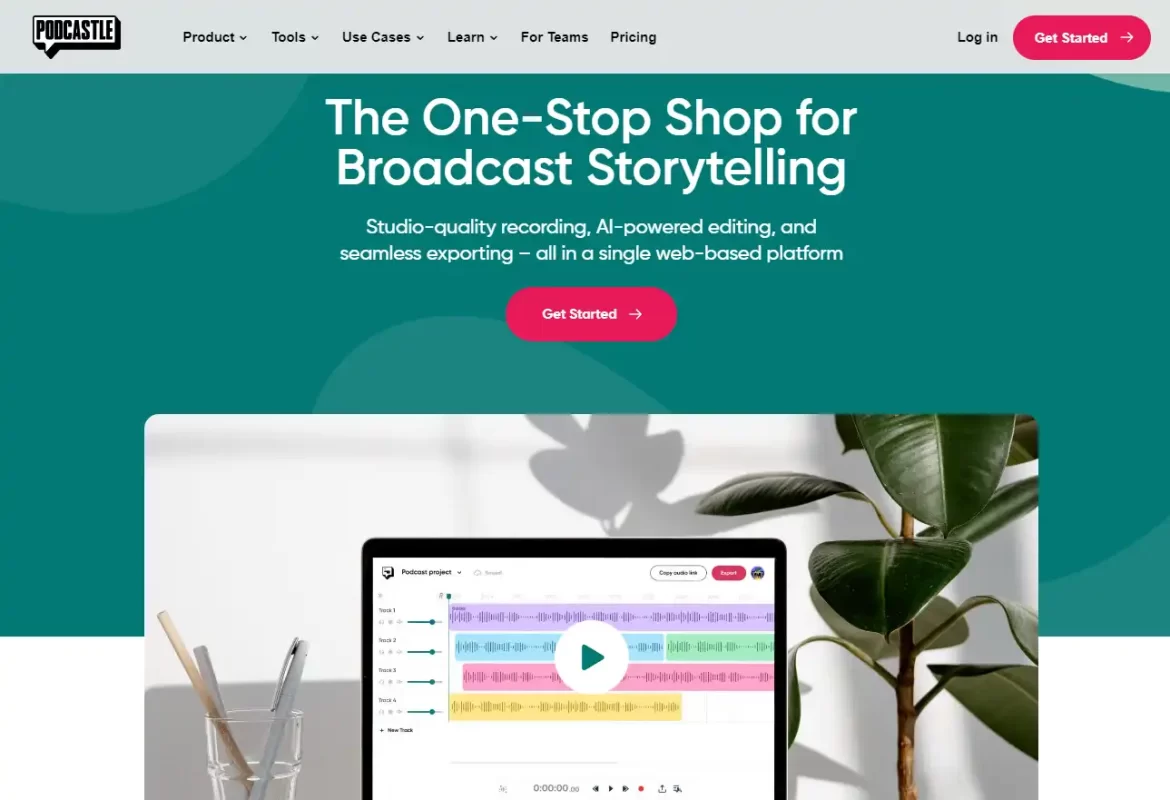 Features:
High Resolution
Multi-track recording
Audio Editor
Noise reduction
2. Restream
Restream enables podcast recording and live streaming. Restream supports various platforms including YouTube, Twitch, Facebook, and other streaming platforms. You can use it directly in your browser, as well as on Android and iOS devices. It's available in both free and paid versions.
Restream can record podcasts and invite up to six remote visitors. You can post the recorded podcasts to all main social media platforms through it. It can draw a large portion of followers by recording, uploading, and broadcasting podcasts. But it requires some professional skills when you use it.

Features:
Extensive help documentation and tutorials
Split-track recording
Multi-channel live chat
Suitable for live and recorded podcasts
100 GB storage space
3. Logic Pro
If you're looking for a high-quality podcast recording tool, Logic Pro is a great choice. It's only available for Mac users, but it offers the Logic Remote App for iPad and iPhone. Logic Pro costs $199.99 and comes with a 90-day trial.
Logic Pro has a large sound library and Dolby Atmos integration. You can add effects to your podcast recordings by using them. However, you must first have some knowledge of DAW and audio engineering to use this software. This software is intended for those who are familiar with podcasting.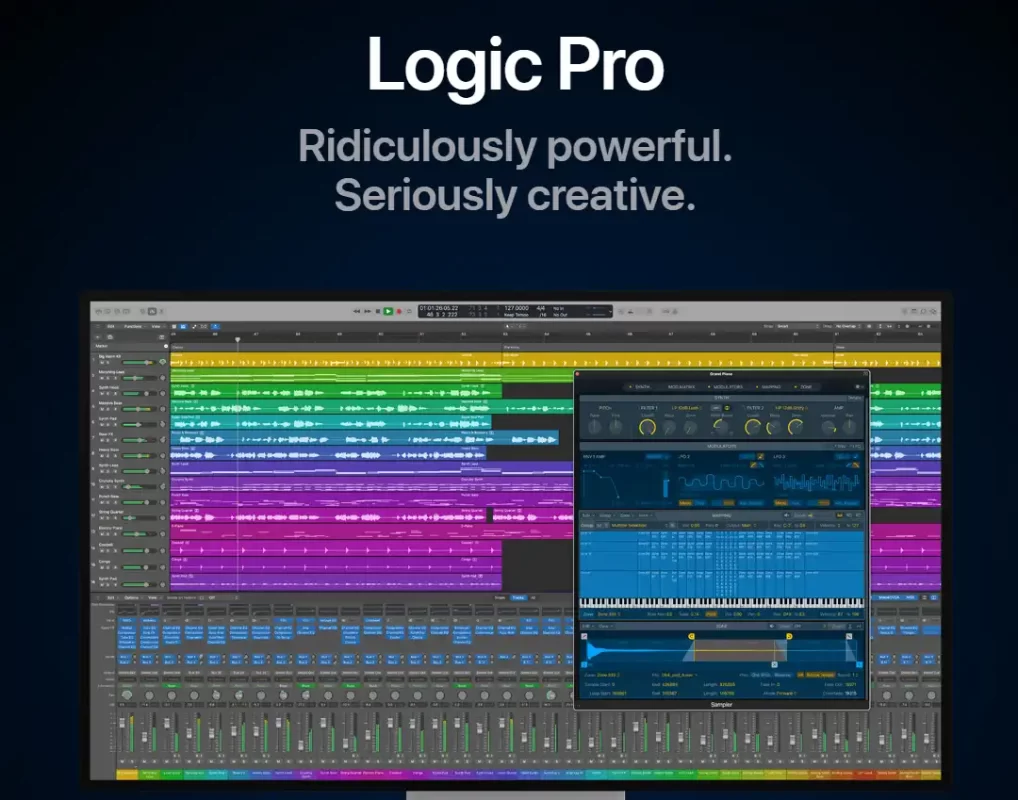 Features:
Professional quality audio recording
Royalty-free sound effects and sound library
Support up to 24-bit/ 192kHz recording
Provide powerful music editing tools
4. Adobe Audition
Adobe Audition is one of the most widely-used professional podcast recording and editing software. It works with both Mac and Windows operating systems. Adobe Audition costs $20.99 per month, or you can try it for free for a few days.
Adobe Audition offers many practical recording templates and advanced tools, such as noise cancellation and compression. You can record podcast tracks individually and add various sound effects.
The most important thing is that it can process files in batches. You just need to add effects to one file and save it. Then you can apply those effects to the other files. This will save a lot of time for podcasts.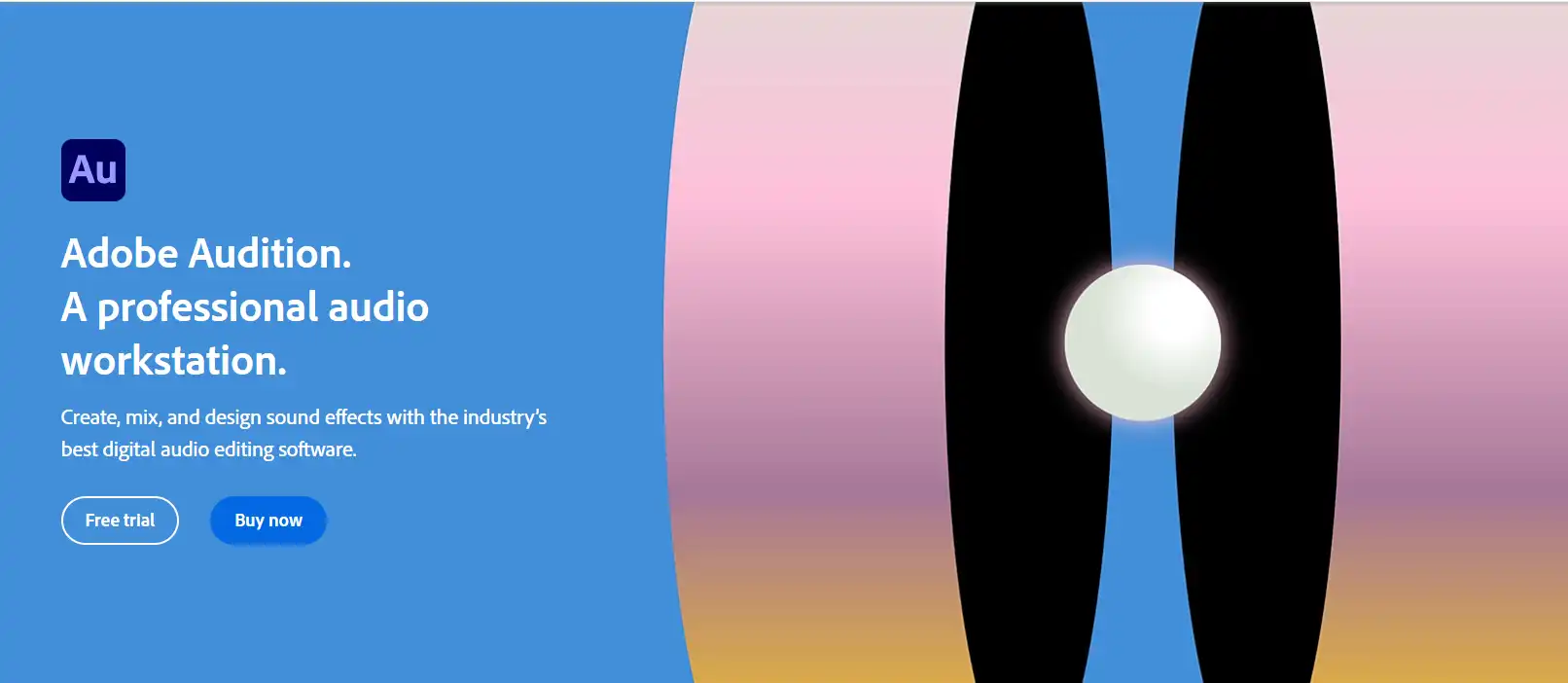 Features:
Various online tutorials
Single and multi-track recording
Recording and editing templates
Real-time monitoring while recording
Noise reduction
5. Hindenburg Journalist
Professionals can record podcasts by using Hindenburg Journalist. It's compatible with MacOS and Windows systems and is also available on iPhones and iPad. However, Hindenburg is a paid software. You can purchase the basic version for $99, or the Journalist Pro version for $375. Of course, you can also opt for a 30-day trial.
Hindenburg is perfect for broadcasters and podcasters who need to combine multiple clips and interviews. You can record multiple tracks, which is perfect for interviews. You can even record remotely with Skype integration. Hindenburg is not only a high-quality recorder, but it's also a great place to store audio clips.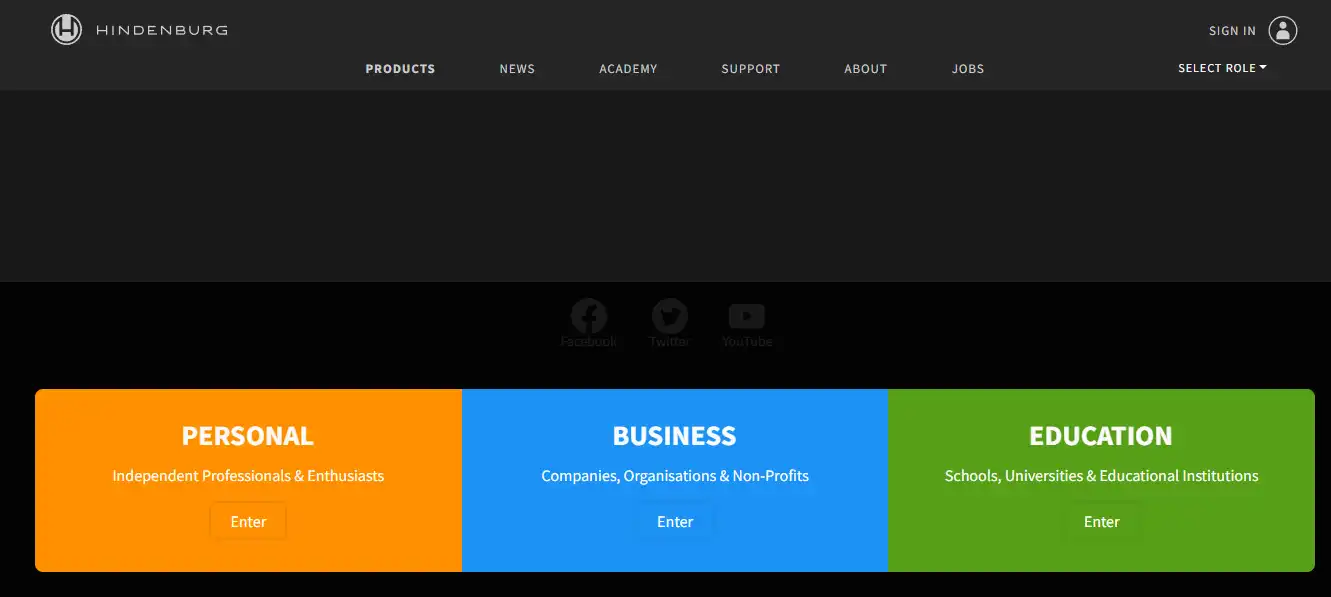 Features:
Designed for podcasters and journalists
Supports multiple types of audio files
Automatic audio leveling tools
Provide remote recording and additional audio effects plug-ins
Save audio with a clipboard
Related article: 10 Best Video Game Podcasts You Need to Listen to Right Now
Conclusion
Different podcasters have different requirements. You can check out the best 10 podcast recording software mentioned and find the best one for your podcast. Fortunately, many of them have free versions or trials. So you can choose some of them to try.
If you're new to podcasting, it's best to choose free podcasting software before investing in it. For instance, you can try out the free features of FineVoice, or you can try out a completely free podcasting software like Audacity.