Looking for a fascinating tool to make your voice sound like Rust? Here is the guide for you. Below, we've listed the top 5 Rust voice changers that can actively convert your voice and make your gaming even more interesting. Since these amazing tools also integrate with other platforms, you can easily use them for several purposes. So, without further waiting, let's begin!
What is Rust?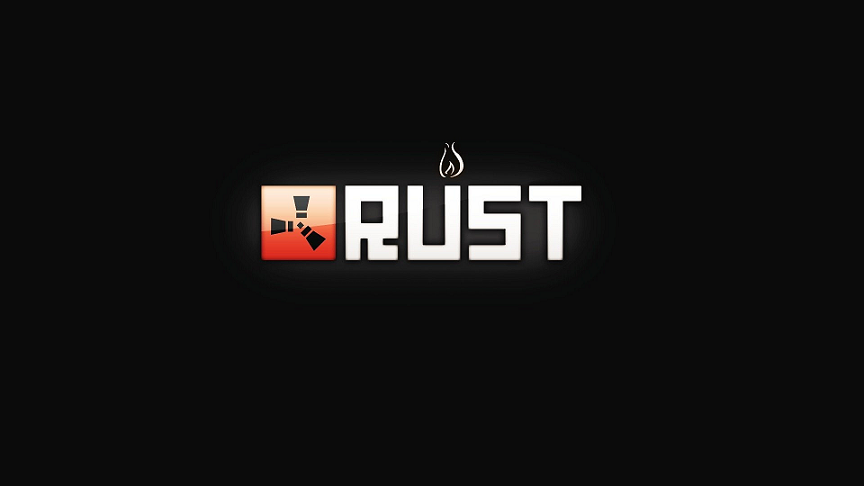 Rust is an intense multiplayer survival game developed by Facepunch Studios. It immerses all players into the critical yet engaging open-world environment. The game occurs in a post-apocalyptic setting where society has fallen due to dead civilization, and the main character, Survivor, is the embodiment of resilience and adaptability to make it through.
5 Rust Voice Changers You Shouldn't Miss
If you are fascinated by the Rust game, these Rust voice changers could add more fun to your gameplay since they will make your voices become different new voices. These best free voice changers come with unique features from their extensive libraries of voice effects including various voices.
FineShare FineVoice
FineVoice is at the top of the best voice changers for Rust. With a wide range of voice modulation options, it allows you to modify the voice in any way you like. There are over 30 voice effects and more than 200 soundboards to make your gameplay more engaging.
FineVoice also offers many control options, such as speed adjustment and pitch quality, allowing you to customize more details. Moreover, it unfolds a new world of flexibility with either text-to-speech or speech-to-text, where each format produces high-quality 48kHz sound recordings.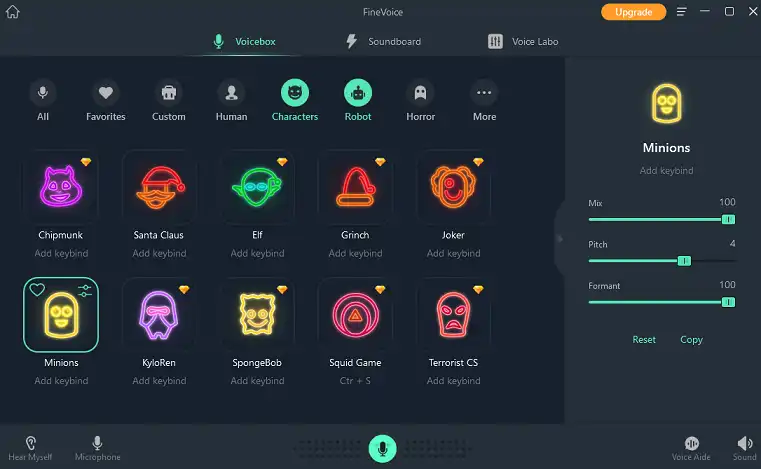 Pros:
High-quality voice modulation
Real-time voice changing
Intuitive user interface
Wide customization options
Wide range of voice effects

Cons:
Not available to macOS users

MorphVOX
MorphVOX is also one of the best Rust voice changers and a sophisticated tool with extensive audio effects and options. It offers background noise elimination and sound quality improvement functions and provides clear and professional-sounding output. MorphVOX also allows you to convert voices into the voices of numerous characters, such as monsters, aliens, or mythical creatures.
It analyses your speech and adapts to deliver more accurate voice transformations using its superior voice-learning technology. Additionally, you can give your recording an immersive surrounding virtual ambiance of a restaurant, street, or any public place.
Pros:
Voice-learning technology
Background noise cancellation
Customizable hotkeys
Integration with multiple gaming platforms

Cons:
A paid tool with a limited free trial
Requires a high computer power

Voicechanger.io
Voicechanger.io is a web-based tool and a great online voice changer for Rust. The tool has multiple voice inputs, including aliens, Chipmunks, Bane, robotic, etc. And since it doesn't restrict you from downloading the software, you can use it from any device with an internet connection.
With its simple and easy-to-learn user interface, you don't require much background technical knowledge. So, almost everyone can benefit from the web app as long as they have a stable internet connection.
It allows you to upload pre-recorded audio files for voice alteration and, later, share your transformed voice via social media. On the other hand, it includes configurable parameters such as pitch, echo, and reverb to fine-tune the voice effects.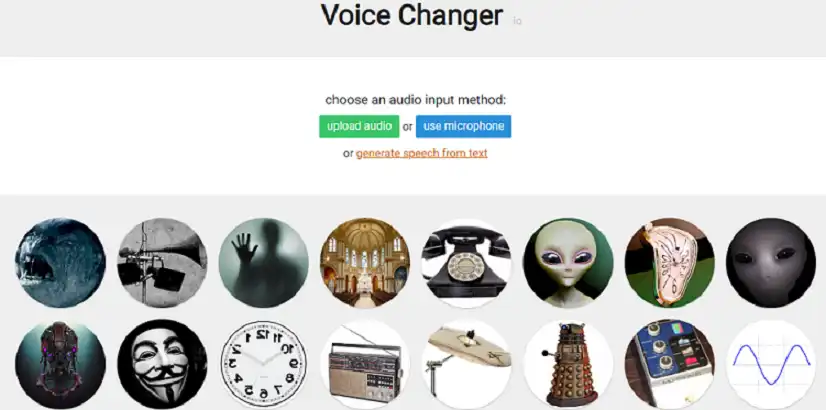 Pros:
Compatible with every device
Easy voice manipulation
Convenient file sharing

Cons:
Require a stable internet connection
Comparatively limited voice effects

Voxal Voice Changer
Voxal Voice Changer is also a fantastic Rust voice changer, offering a variety of voice modification choices. It allows setting the specific tone and volume adjustment in games or videos. You can use its speech-to-text generator to create Rust effects while you record your voice for video calling, gaming, streaming, or content creation.
The software also modifies the volume, pitch, and output in mono or stereo, bass, and frequency, increasing versatility and usability. Voxal is compatible with many platforms, like Discord, Skype, CS:GO, Fortnite, etc. Although the platform is quite fascinating, you probably encounter some compatibility issues.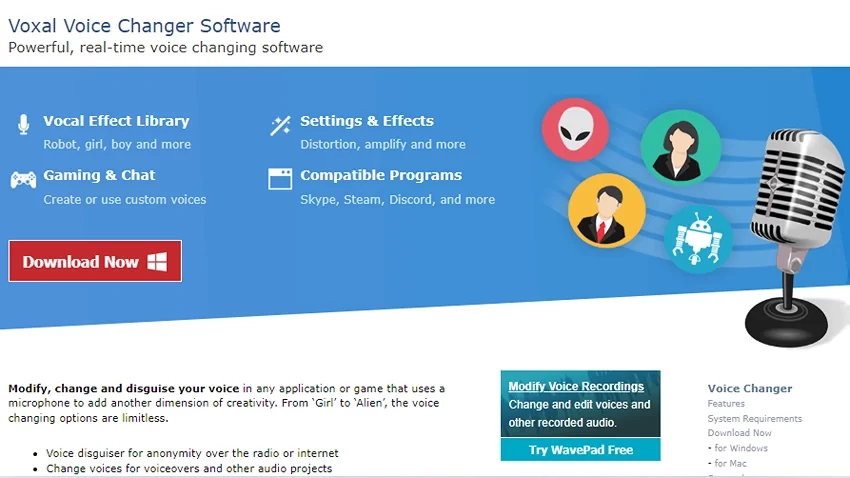 Pros:
Extensive library of customization options
Integration with popular platforms
Advanced features for fine-tuning
Intuitive controls

Cons:
The free version is not feature-rich
Can be laggy on macOS

Clownfish Voice Changer
Clownfish Voice Changer is versatile voice-changing software offering several voice effects and customization options. Apart from providing real-time voice changing, it also supports a music player and voice assistance.
You can seamlessly integrate it with Skype, Steam, Meet, Discord, Jitsi, TeamSpeak, etc. You can add vocal effects such as a robot, female, masculine, helium, and more to make high-quality and engaging content for your listeners.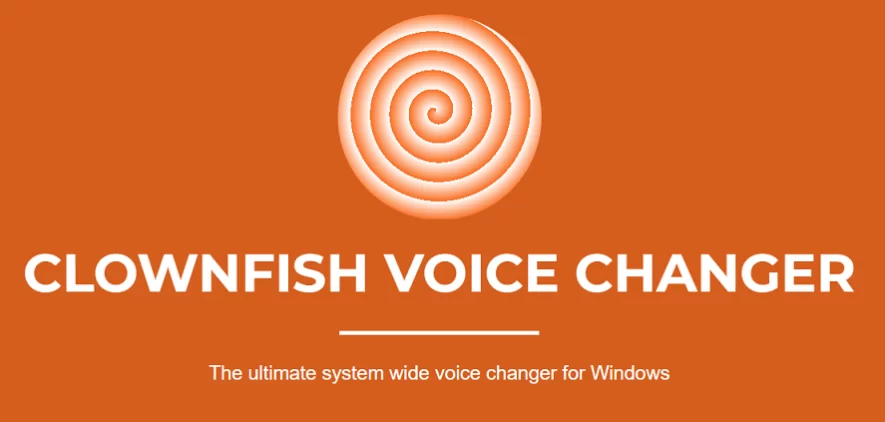 Pros:
Built-in sound & music Player
Supports multiple platforms
Supports Virtual Studio Technology (VST) plugin
Great for creating background noises

Cons:
Available for Windows only
May face connectivity issues

Conclusion
Rust has fascinated many players due to its interesting and captivating gameplay. On the other hand, players like to use voice changers during gameplay with voice chat. If you are one of them, select one Rust voice changer from the list and make your amaze your friends.
To help you even more, we will recommend using FineShare FineVoice since it is free to download, offers hundreds of sound effects, and integrates into almost any platform. But you are free to make your choice.