TikTok offers various editing tools to customize your TikTok videos. In late October 2022, TikTok release a new audio editing feature to apply a voice changer to your video voiceover.
You can find the most trending videos on TikTok with the voice of a trickster, chipmunk, girl, and other funny voices.
Unlike the TikTok voice effects feature released this early year, it can make you sound completely like a different person.
It can also make your pet sound like a man, or make your favorite actor sound like an actress. All these can be done to your video with simple taps on your phone.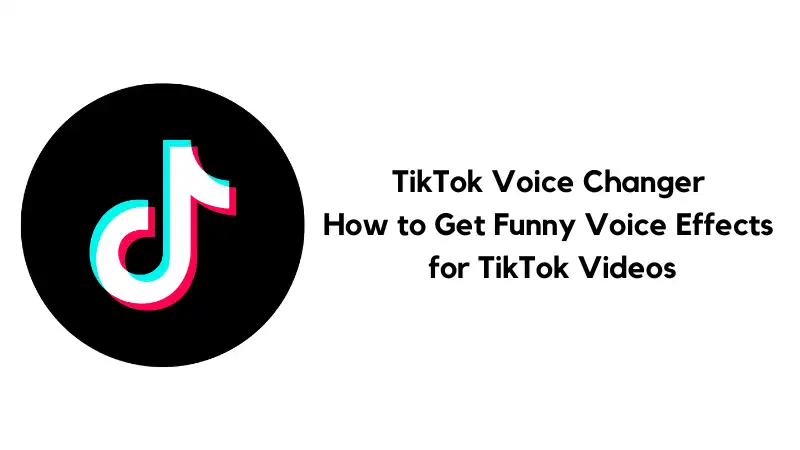 In this post, we will introduce this freshly released audio editing tool. Read to know how to change your voice on TikTok.
Part 1. How to Use TikTok Voice Changer
In this part, we will give you how to use TikTok voice changers to make the funnies videos and get the most audience.
Step 1: Install the latest version of TikTok on your phone, or update your TikTok to the latest version.
Step 2: Open the TikTok app and tap the + sign at the bottom of the screen to post a video.
Step 3: You will be on the TikTok recording screen. Tap the red record button to record a short video with audio.
Step 4: Click the red check mark at the bottom right to go on.
Step 5: You will be on the editing screen. Check the editing tool list on the right. Click the drop-down sign to find explore all editing tools.
Step 6: Tap the Audio Editing button to open this feature.
Step 7: In the Audio Editing screen, you can find voice changers under the video.
Step 8: Scroll through all the options and select the one you'd like to try (for example, Chipmunk) on your original voice. There are 18 voice changers total to choose from.
Step 9: You can also record a voice-over and tap a voice changer. Check to Replace original sound with recording to replace the original sound with the audio you just recorded.
Step 10: Tap the Save button to go back to the video editing screen. And your voice should have changed. Go on your video editing and post your video in TikTok finally.
That's all about how to use the fresh TikTok voice changers in the phone app.
Part 2. How to Fix TikTok Voice Changer Not Showing?
A lot of TikTok users report that they cannot find the TikTok voice changer. What is the reason for that? How to fix the TikTok voice changer not showing?
#1. The TikTok app is outdated.
Voice changer is the newest feature of TikTok. So, you need to check the updates of TikTok and update it to Version 26.6.1. You can also delete the old one and install it again from the app store.
#2. Clear cached files and data.
Another thing you can try is to clear the TikTok cache. This action will clear up all data and the temporary files stored in the TikTok app. So don't forget your username and password to log in again after cache clearing.
#3. Your region doesn't support this feature.
Maybe the region of your IP doesn't support TikTok voice changers. In this case, using a VPN to change your IP may be helpful.
Part 3. Real-Time Voice Changer for TikTok Streaming
TikTok voice changers only put voice effects on your recorded videos. What if you want to modify your voice for your TikTok streaming? Is there any way to change your voice in real time?
Let's take a look at the best real-time voice changer for TikTok – FineVoice.
FineVoice voice changer offers 30+ voice effects. Use male-to-female, kid, and female-to-male voice effects to hide your gender and identity and protect your privacy.
There are 200+ sound effects and a funny game soundboard. FineVoice soundboard allows you to import files in various audio formats. Play the sounds to make your TikTok streams more engaging.
Besides TikTok, FineVoice can also transform your voice on other game, stream, and chat platforms like Twitch, Fortnite, Discord, Zoom, and more.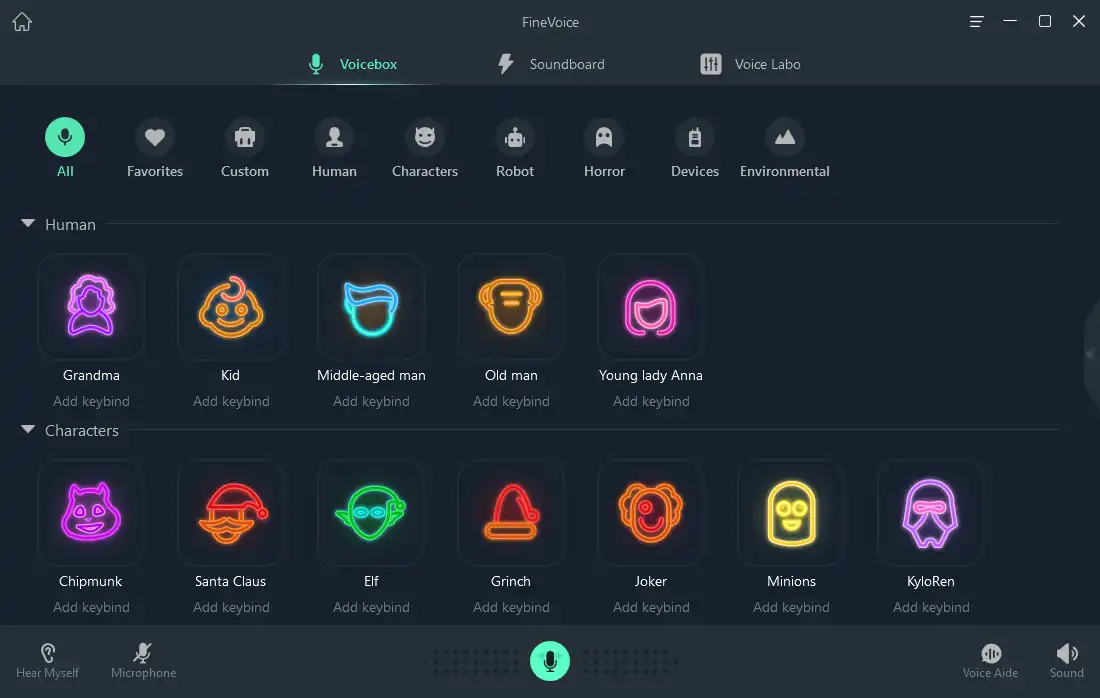 How to use this voice changer for TikTok?
Step 1. Download and install FineVoice on your PC.
Step 2. Launch the FineVoice desktop program. Click the Real-Time Voice Changer on the main interface.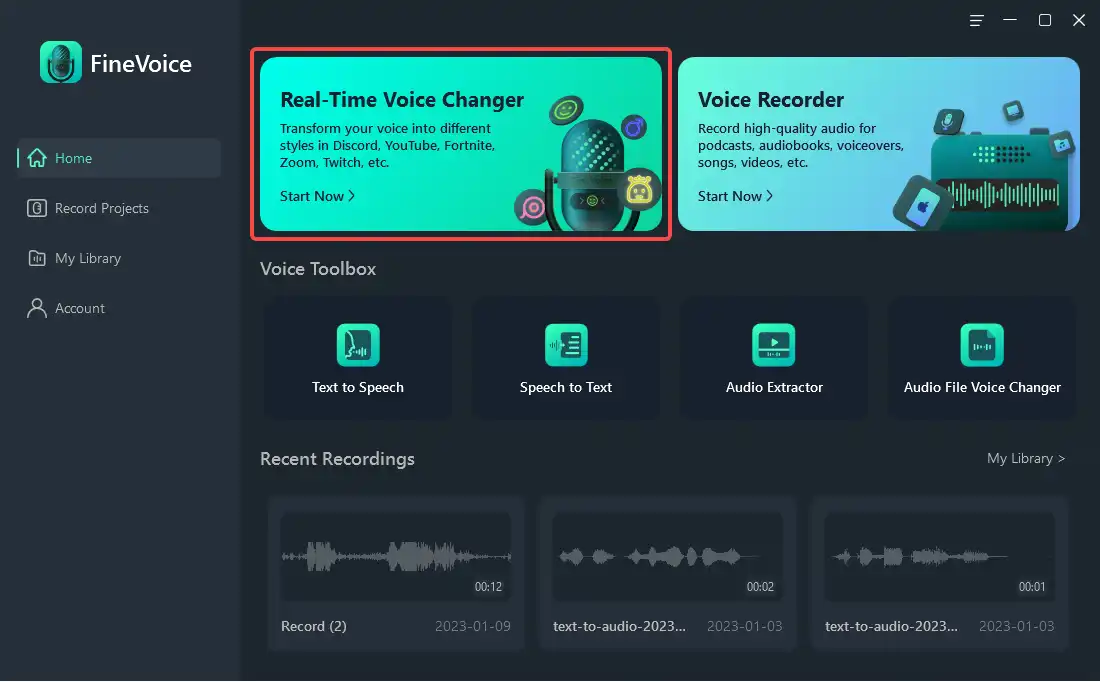 Step 3. Before trying any voice effects, please set up FineVoice. Select the microphone and headphones you want to use for streaming as the input and output audio devices.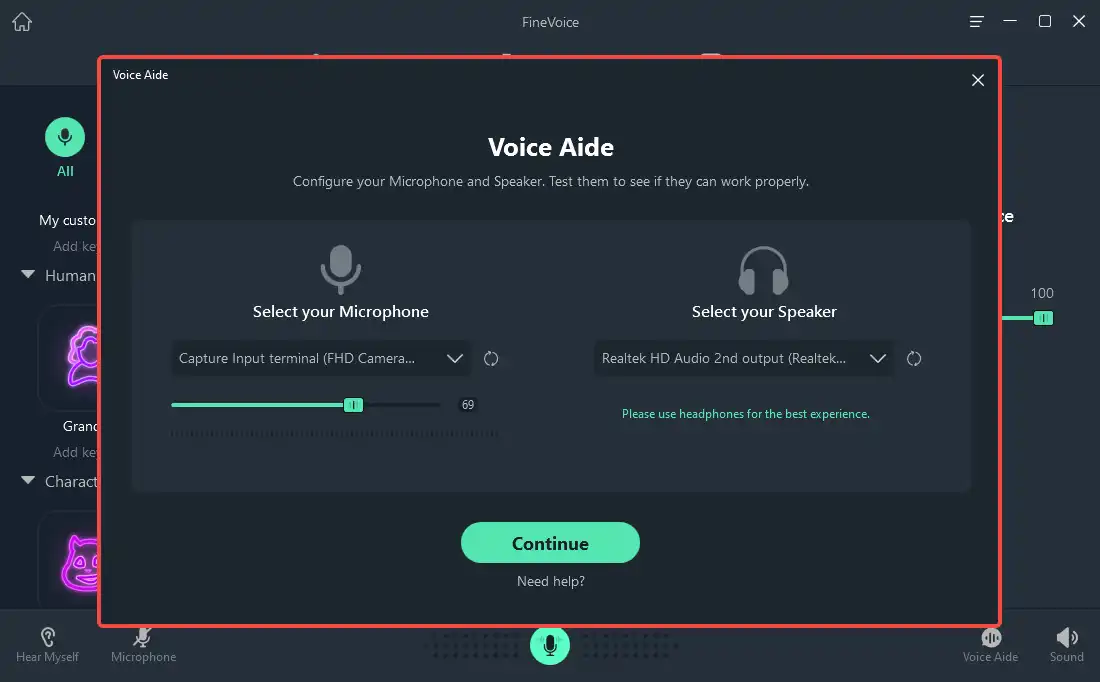 Step 4. Navigate the Voicebox. Click the voice effect buttons and speak with your changed voice. Try the 200+ sound effects under the Soundboard tab. You can also create custom voices with the Voice Labo.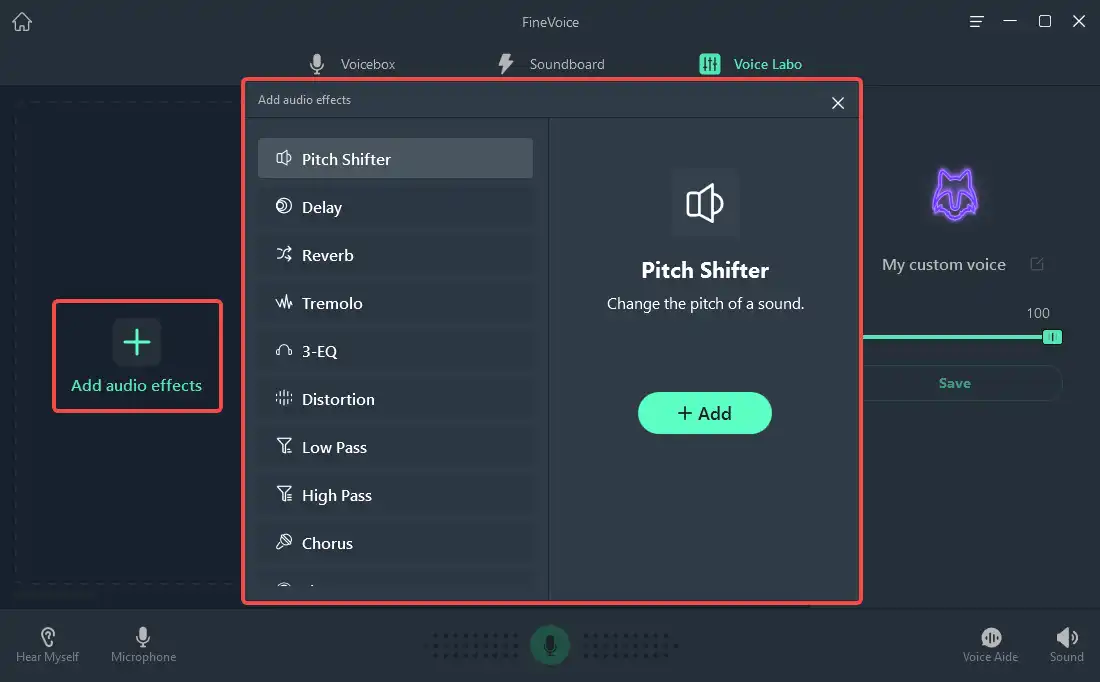 Step 5. Open TikTok and select FineVoice Virtual Microphone as the input audio device. Have fun with funny voices.
Conclusion
TikTok make the voice changer feature debut in late October 2022. Now you know how to use TikTok voice changer for your videos. And we introduced a real-time voice changer – FineVoice to you. Hope this article can help you have fun in TikTok.
Try FineVoice for Free
Powerful real-time voice changer for tuning your voice in gaming, streaming, and chatting. It comes with various voice & sound effects and supports creating custom voice. Get it for free.