Do you want to change your voice in Steam? In this post, we sort out the 5 best voice changers for Steam for you. You can use them to scare your friends or make your friends laugh. Now read this post and get everything you need about voice changers for Steam.
The Best 5 Voice Changers for Steam
#1. FineVoice
Searching for the best voice changer for Steam? Try FineShare FineVoice! FineVoice is a powerful voice changer that can give you an excellent voice experience in Steam.
With FineVoice, you can change your Steam voice into male, female, kid, robot, Minions, etc. Besides, this app offers various sound effects that you can play on the games.
Apart from gaming platforms, you can also change your voice on chatting and streaming apps such as Zoom, Skype, Google Meet, and so on.
Features:
It can change your voice in real time.
Supports various platforms including Discord, TeamSpeak, VRChat, Fortnite, Twitch, Xbox, PS4/PS5, and many more.
The soundboard feature 200+ sound effects for gamers.
It enables you to create a custom voice with 28+ audio effects.
It can record your voice when you're playing a game.
How to use FineVoice for Steam?
Step 1. Download and install the FineVoice app on your Windows computer.
Step 2. Open FineVoice and click the Real-Time Voice Changer on the main interface.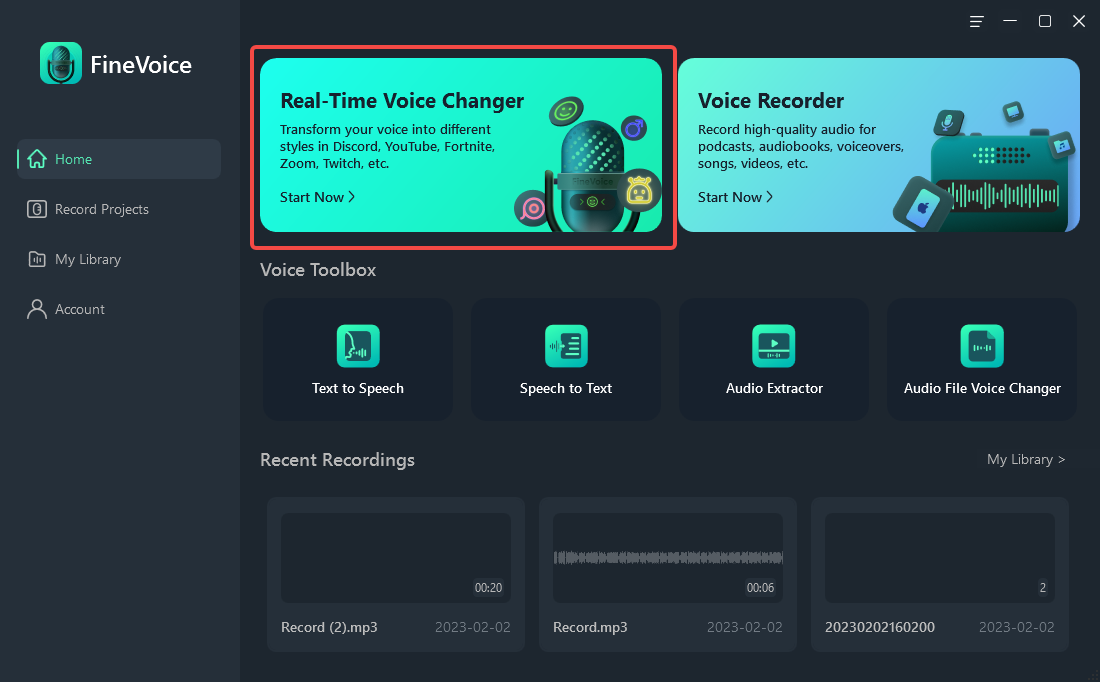 Step 3. Click Voice Aide and then choose the Microphone and Speaker you want to use.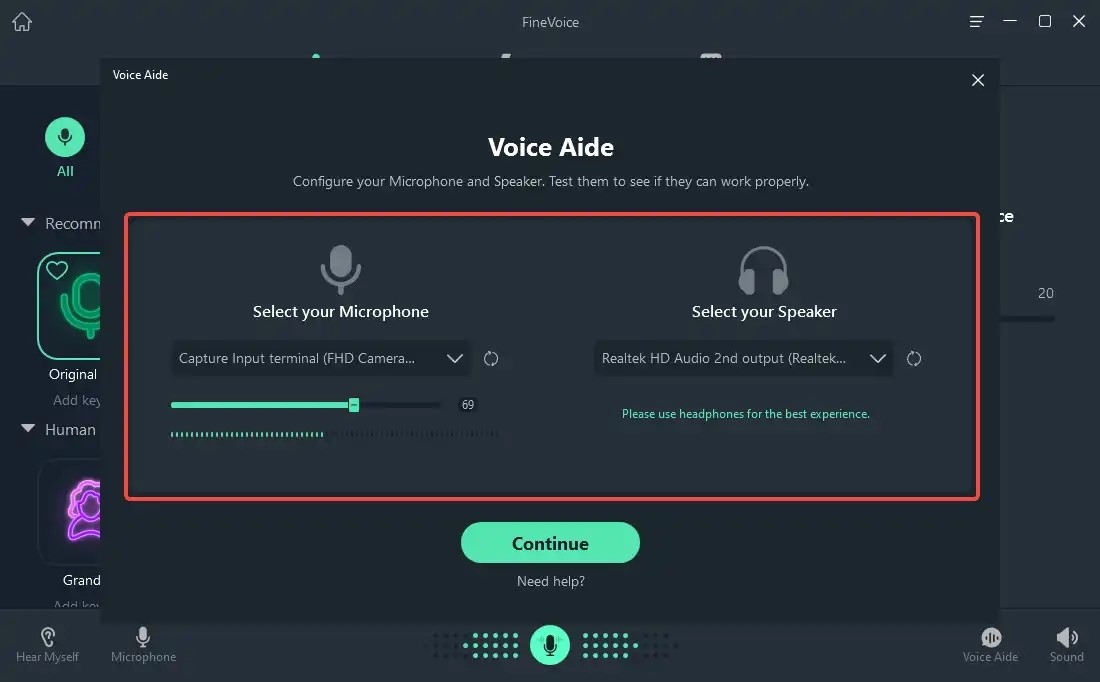 Step 4. Then make sure Hear Myself and Microphone are turned on.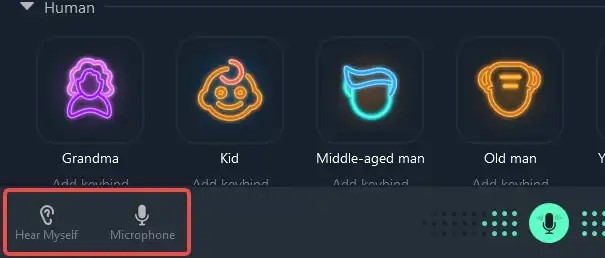 Step 5. Select a voice effect you want to use on Steam.
Step 6. Open Steam. Click Friends > Settings > Voice. Under the Voice Input Device, select FineVoice Virtual Microphone as your input device.
#2. MorphVOX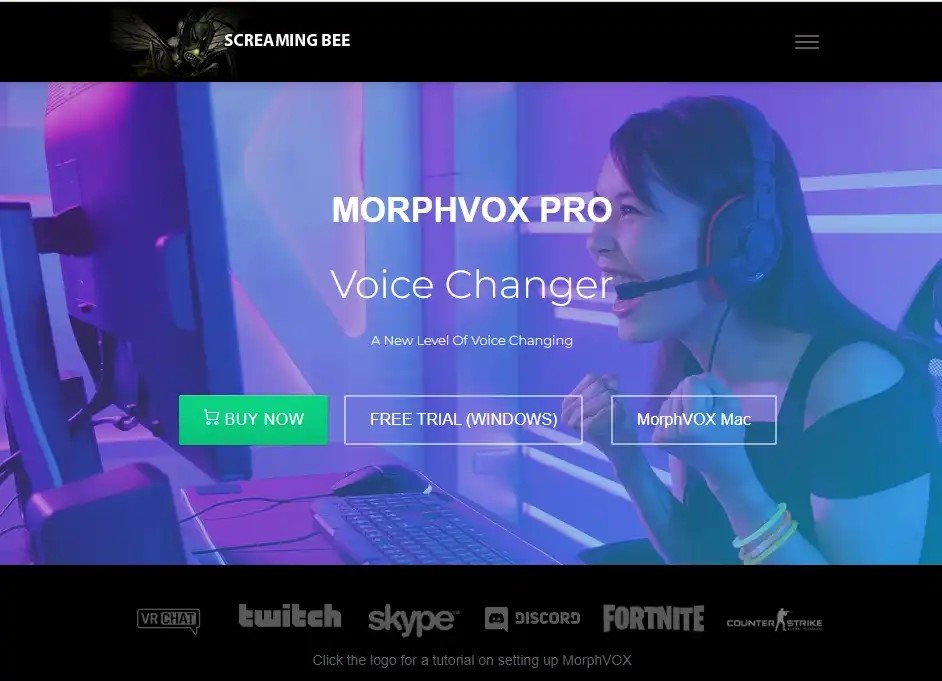 Another Steam voice changer is MorphVOX. This software can bring you a professional voice for Steam and other platforms on Windows and Mac.
It offers many free voices and you can change your voice into a man, woman, demon, warrior, etc. It enables you to add any background sound while you talk.
Features:
New intuitive interface.
Optimized for online games.
Live vocal visualization.
Low CPU usage and bandwidth.
#3. Voicemeeter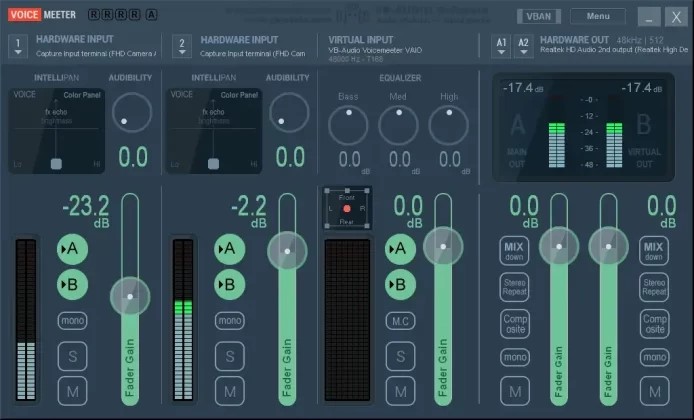 The next Steam voice changer is Voicemeeter. This app is more of an Audio Mixer, however, you can use it to adjust the pitch of your voice. It can be used as an audio source for chatting on many platforms, like Skype, Google Meet, and more.
Features:
It's an audio mixer app with virtual audio devices.
It mixes 3 inputs to 3 outputs through 2 buses.
It supports adjusting the voice of each audio input and output channel.
#4. Clownfish Voice Changer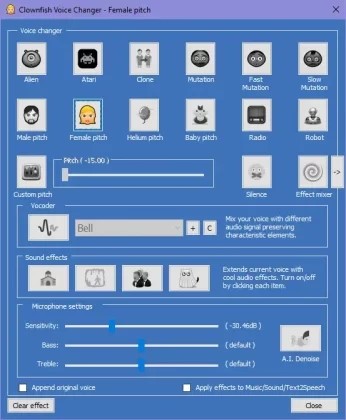 If you want a system-level voice changer, you should try Clownfish Voice Changer. Every application that uses a microphone or any other audio capture device will be affected. Hence, you don't need to do any audio settings in Steam. The voice effects include man, woman, baby, robot, alien, radio, etc.
Features:
It has an easy-to-use user interface.
Change your voice in real time in Twitch, Skype, TeamSpeak, and other voice chat platforms.
Supports the VST plugin.
It offers music and sound player.
It supports pitch custom.
#5. Voxal Voice Changer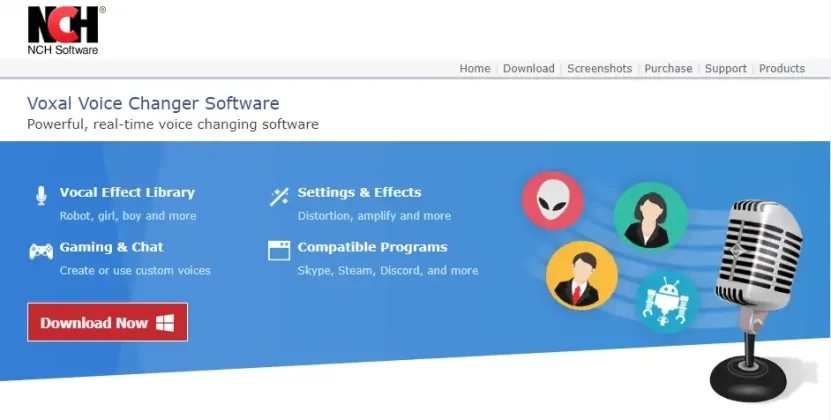 Voxal Voice Changer is a free voice changer for Steam that works on Windows and Mac. This app can modify your voice in real time and record audio. It's compatible with Discord, Twitch, Skype, TeamSpeak, CSGO, and more.
Features:
It's easy to integrate.
Low CPU usage.
It adds background noise effects.
You can create unlimited voice effects.
Effects can be applied to existing files.
Conclusion
Changing your voice is an easy thing. In this post, we introduce you to the 5 best voice changers for Steam. Take away the voice changers mentioned above. Add more fun to your chat!