As two spin-off sequels of the Call of Duty franchise, CoD: Warzone and CoD: Warzone 2 are famous for their intense Battle Royale gameplay. In these two free-to-play games, dozens of player teams are put in a big map, and engage in firefights against each other, and only the last team will be the winner. Even though there's new sequel of the CoD franchise after them, these two Warzone games are still popular among players who love multiplayer competition.
Warzone players often use voice chat to communicate, and voice changers are also common among players since they can add extra fun to their gameplay. In this article, we will lead you through the top 5 Warzone voice changers. Let's find out.
Top 5 Warzone Voice Changers You Should Try
FineShare FineVoice
As an all-in-one AI Warzone voice changer, FineVoice can provide you amazing voice-changing experience in Warzone games. The real-time voice changer has over 30 voice effects available, you can even create a new voice effect that suits you the best.
Moreover, FineVoice isn't only one of the best voice changers, there are also over 200 soundboards you can use during the Warzone games, just press the shortcut and it will play the sound automatically.
You can use FineVoice for free on Window, download and try it out.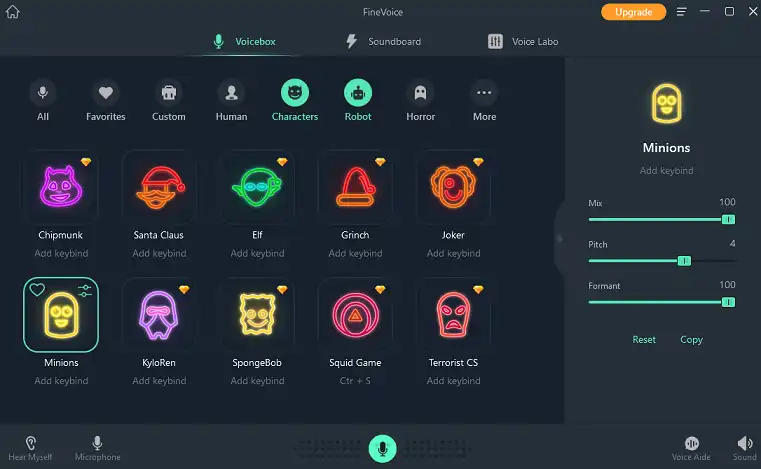 Features:
Intuitive interface, easy for beginners to handle
Compatible with Warzone games and other popular games
Change your voice in real-time
Set details for every voice effect

MorphVOX
There are two versions of MorphVOX available, the free version called Junior, and the paid version called Pro. The free version provides few voice effect options, but the Pro version is much better and it's one of the best in-game Warzone voice changers.
MorphVOX uses AI technology to enhance the voice-changing quality, so you will have a smooth and perfectly disguised voice in Warzone games.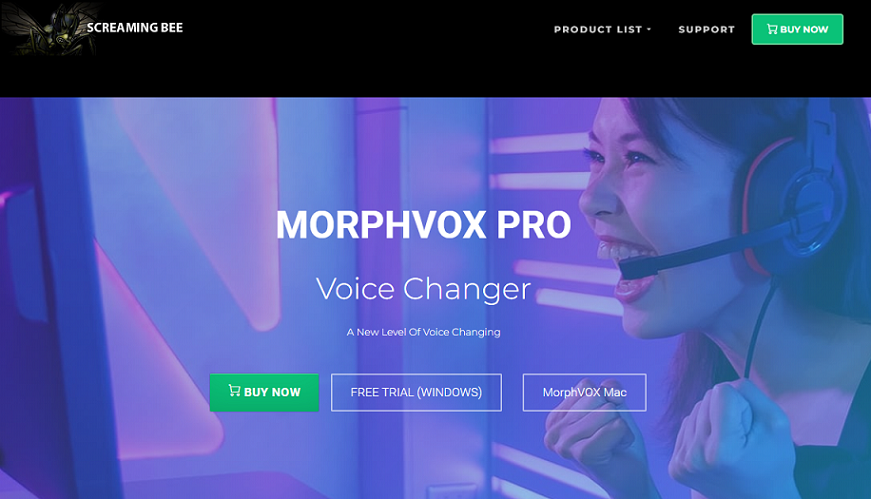 Features:
Allows you to add background music when playing Warzone
Requires less storage space and CPU usage
Support both Windows and macOS

Security issues are often mentioned by users of this voice changer. If you are using it right now and want to use a better alternative, check out this post: Is MorphVOX Safe? Review and Alternative Recommendation
Voxal Voice Changer
Voxal voice changer is another handy Warzone voice changer to enhance your gaming experience and bring more fun. It's free to use and can be used not only in video games, other applications and platforms like Twitch are also supported.
Whether you want to add more fun to the game or just want to keep anonymous, Voxal voice changer can definitely help.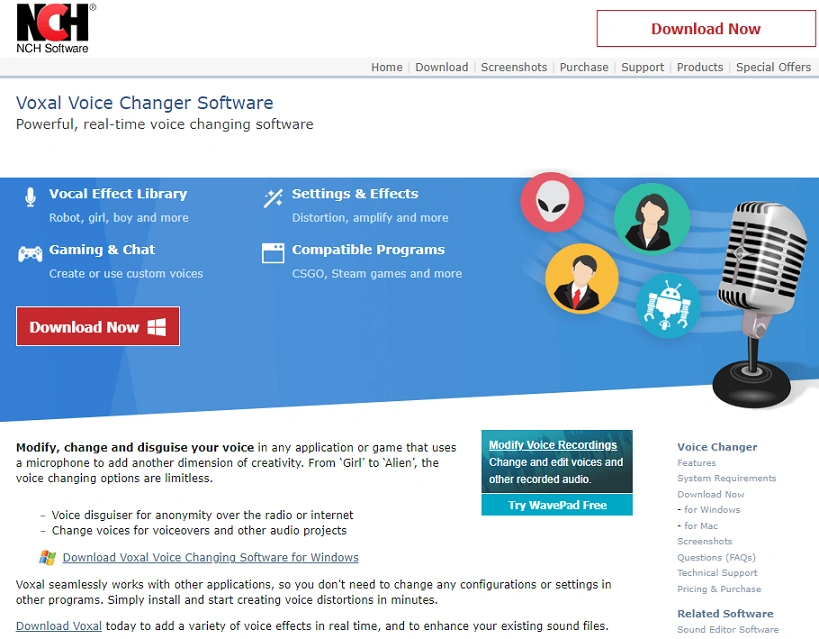 Features:
Allows you to add voice effects to any audio files
Provide universal settings that work for all applications
Supports multiple audio formats like MP3, WAV, and OGG

AV Voice Changer
AV voice changer is a powerful Warzone voice changer developed by Audio4Fun. Gender, age, pitch, timbre, etc, you can morph your voice in any way you like.
Except for changing your voice in Warzone games, it can also modify local audio files as you want. If you want to sound better in a recording, just use AV voice changer to improve it.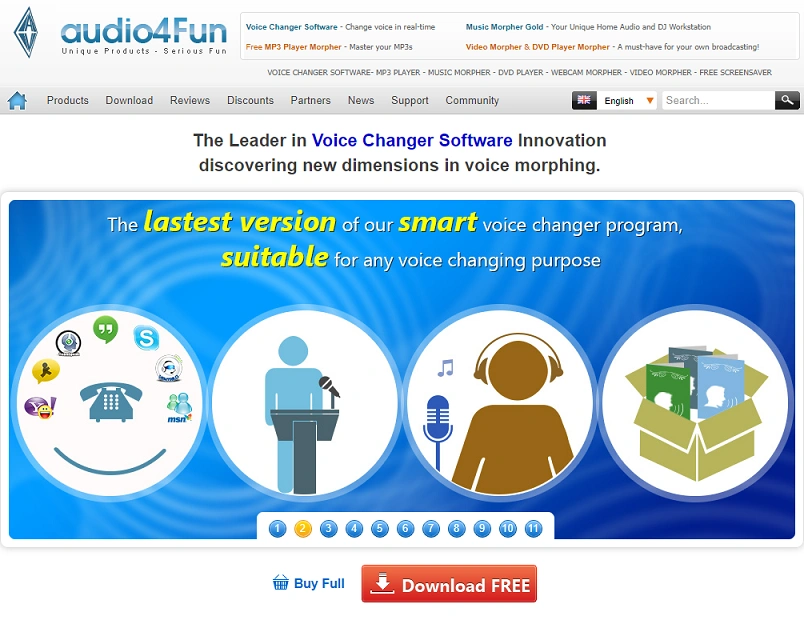 Features:
Voice analyzer to show details of your own voice
Allows you to combine multiple voice effects at once
Voice comparator to help you compare two different voices

Clownfish Voice Changer
Clownfish is a simple and reliable voice changer for players. There are 12 voice effects in this free Warzone voice changer, it may not be too many but enough for most situations.
Clownfish is extremely lightweight and rarely affects your computer performance. It's available on Windows and works fine with all the applications that use your microphone.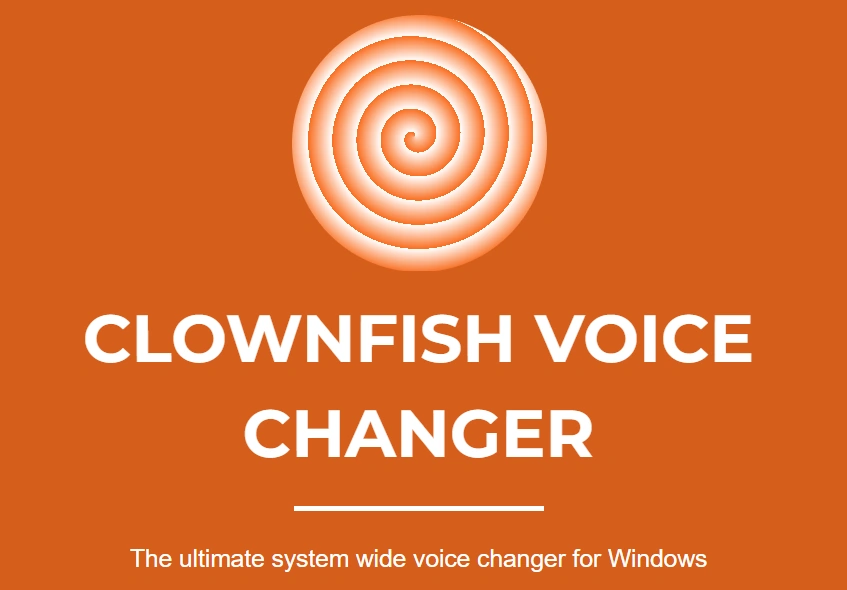 Features:
Built-in music player allows you to add background music while playing
Supports VST(Virtual Studio Technology) plugins
Customizable voice pitch

Clownfish voice changer offers a soundboard function, if you don't know how to use it, this post might help: How to Use Clownfish Soundboard & Tips for Not Working
FAQs about Voice Changers for Warzone
Is it legal to use voice changers in CoD: Warzone?
Voice changers are not banned by the developer and publisher of CoD: Warzone. However, you should avoid using voice changers for inappropriate purposes like cheating or harassment in the game.
Which one is the best Warzone voice changer?
It's highly recommended to choose a voice changer according to your own needs and preferences. And our top recommendation would be FineVoice, this powerful and versatile voice changer could help you change your voice in Warzone games effortlessly.
Conclusion
Warzone players use voice chat a lot, and using a voice changer can make your gameplay even more fun. We hope you can find the most suitable one among the top 5 Warzone voice changers listed above. If you have no idea which one to try first, FineVoice could be a good start.
Why Choose FineVoice:
Simple and intuitive interface: Super easy to use and no skill is required. One-click to change your voice in real time.
Funny voice effects: Make your voice sound like young lady, middle-aged man, old man, etc.
Abundant sound effects: There are more than 200 sound effects for live streams, games, chats, and meetings. You can control the playback and play it in the right moment.
High-quality voice recorder: FineVoice can be used to capture sound from various sources like computers, iPhones, Micrphones, apps, and mix them together.
More than voice changing: Besides changing voice in real-time, FineVoice lets you convert text into natural sounding voices, transcribe recordings, separate audio from video, and more.

FineVoice
Unleash the Charm of Voice