In this post, we will introduce the best autotune VST plugins and software for you.
If you want to make your voice sound professional and funny while gaming or streaming on Discord, we recommend FineVoice to you. This real-time voice changer gives you 30+ voice effects and 200+ sound effects to make your videos or streaming engaging.
What Is Autotune?
Autotune is now a fairly household term. But in fact, it is first referred to as Auto-Tune, developed by Antares Audio Technologies. It is computer software that corrects out-of-tune vocal performances in post-production.
An autotune plugin raises or lowers a particular note's pitch by changing its vibration speed. It is usually used for vocals to obtain a perfect pitch sound, but can also be used for a wide range of instruments, melodies, or chords.
This type of program has been around in the music industry for some time and is widely used in indie, rock, RnB, pop, and many other genres.
If you are trying to record or tune for the first time, then you can start by learning the best free autotune VST plugins in 2022. In the second part of this article, we will briefly introduce some of the best paid autotune software on the market.
Best Free Autotune VST Plugins for Windows & Mac
Meldaproduction – MAutoPitch
MAutoPitch is a autotune plugin for auto-tuning and pitch correction designed for vocals and other mono instruments.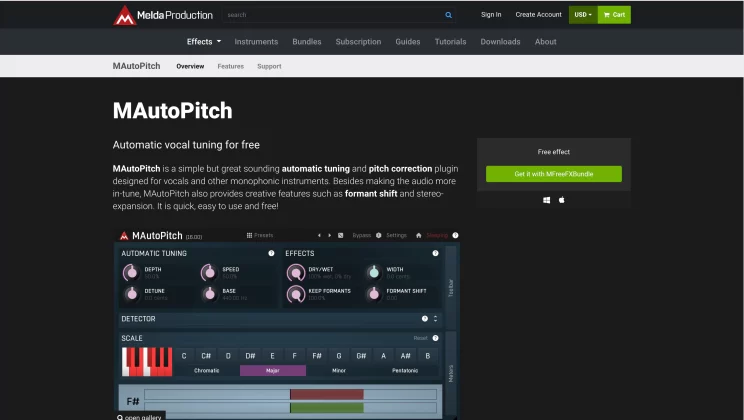 Pros:
Completely free
Manual or automatic MIDI correction
Extra features: dry/wet knobs, stereo width adjustment, automatic gain control, a limiter, tone shift, and different scale options: main scale, and the major, minor, chromatic, and pentatonic.
Flexible and easy-to-use free auto-tune effects with adjustable depth, speed, and detune.
Compatible with all VST and AU plug-in hosts on PC and Mac.
Cons:
The user interface is confusing and not easy to use.
The downloadable installer includes all of MeldaProduction's free plugins. This results in extra space usage and slower download times.
Compatibility: 32-bit and 64-bit VST/VST3/AU/AAX plug-in formats for Windows and Mac OS
Auburn Sounds – Graillon 2
Graillon 2 is the best free auto-tuned VST on the market designed for vocals.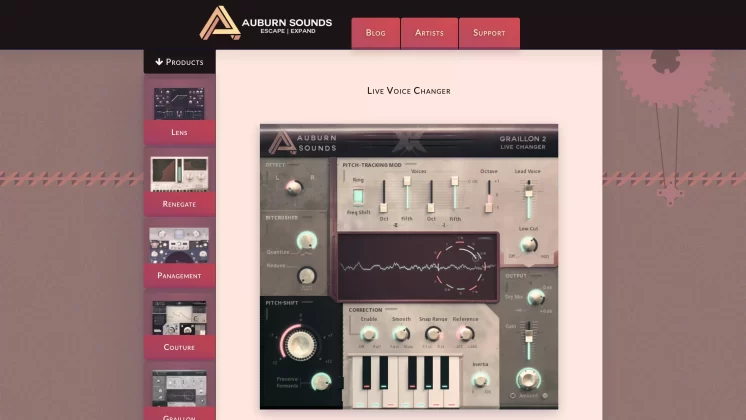 Pros:
Pitch Correction: Inertia, Smooth, Sanap range, Reference, and correction amount.
Pitch Shifting: Allows you to control pitch shifting and the amount of formant – can be adjusted smoothly from minus 12 to plus 12 semitones.
Beautiful GUI and easy to use
Additional features include Bitcrush, locking on a key, and Pitch-Tracking modulation.
Compatible with all digital audio workstations that can load VST and AU plugins on Windows and macOS such as Garageband.
Cons:
Not 100% free. The free version can only use the "Pitch Shifting" and "Pitch Correction" functions.
Compatibility: 32-bit and 64-bit VST/VST3/AU/AAX/LV2 plug-in formats for Windows and Mac OS
GVST – GSnap
GSnap is the first pitch correction tool available as free software for producers and audio engineers.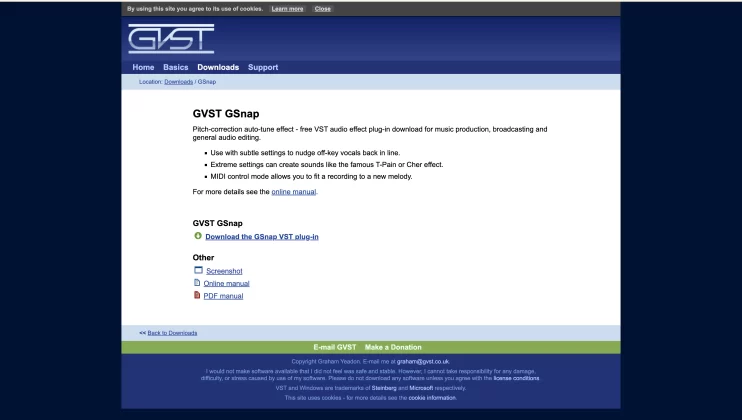 Pros:
Capable of adjusting the processed audio signal according to the MIDI notes on the input. Works with vocals and any other audio you want to adjust.
Excellent automatic pitch detection algorithm.
GSnap's user interface is easy to understand and use.
Bend wheel and vibrato control.
Cons:
No options for formant shifting or maintaining quality through formants.
Not many extra built-in features
Crash prone on Windows
Compatibility: 32-bit & 64-bit AU/AAX/VST/VST3 plugin format for Windows & macOS
Best Autotune Software for Windows & Mac
If the above free plugins no longer meet your needs, or if you have spare money and want to experience the features that those free plugins can't offer you, then you can refer to the two highest-earning autotune software mentioned below.
Antares Auto-Tune Pro (14-day free trial)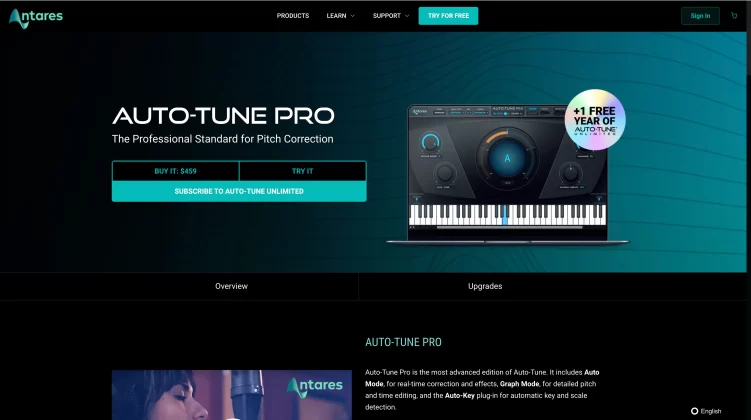 As mentioned earlier, Auto-Tune is the industry benchmark for pitch correction.
Although it is expensive, it offers professional pitch and time correction functions.
Auto-Tune Pro is the latest version of Auto-Tune with a beautiful and easy-to-use user interface.
Auto-Tune Pro offers both automatic and graphic editing modes, as well as the Auto-Key plug-in.
Waves Tune Real-time (often available at discounted prices)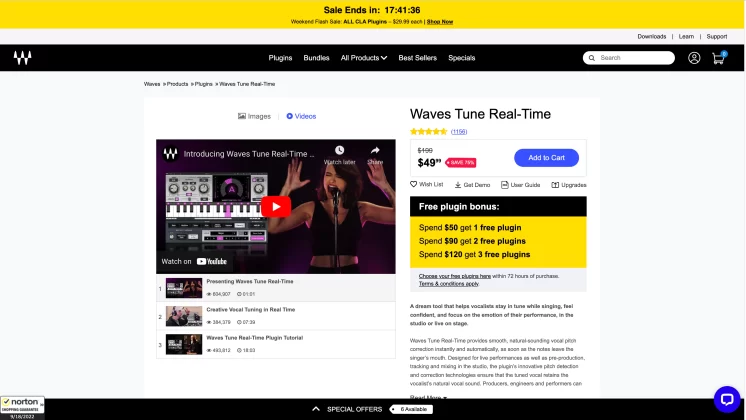 As the name implies, waves Tune Real-Time is a vocal tool capable of processing vocals in real-time. It is designed for instant effects and live performance.
You can take advantage of its intuitive interface layout and clear workflow display for tuning operations. If you are a live recording engineer or sound engineer, then you can take advantage of the low-latency algorithm to smooth out adjustments while maintaining the natural nuances of the singer's vocal.
Conclusion
After reading this article, you should know that even if you are not very confident about your pitch, you can still use the help of autotune online tool.
Pitch correction can not only bring the smallest out-of-tune parts of your voice into tune, but you can also make a lot of interesting robotic sounds with the autotune plugins. Just like Cher and T-pain, with the help of VST plugins, you may one day become a genre pioneer.