Discord is one of the most popular online chatting platforms in recent years. You can find servers in multiple areas that you are interested in, from trending video games to classic music, people from all over the world gather together and chat on Discord.
Using voice changers is also common for Discord users. A voice changer could be a handy tool to easily add more fun during chatting with friends or protect the user's privacy on the Internet, and MorphVOX is a widely-used voice changer on Discord.
But sometimes MorphVOX doesn't work properly on Discord, and it would be very frustrating when it happens. Don't worry though, here are 5 easy ways that can help fix the MorphVOX not working on Discord issue, and an alternative recommendation.
1. Check the Sound Setting on Windows
The wrong settings in the Windows system might block voice changers, so you will find the MorphVOX microphone not working. To fix that, you need to make sure your microphone is set as the default input device.
Step1. Press Windows Key + I to open the setting interface, and choose System.
Step2. Select the Sound tab on the left side, then scroll down to find the Input section.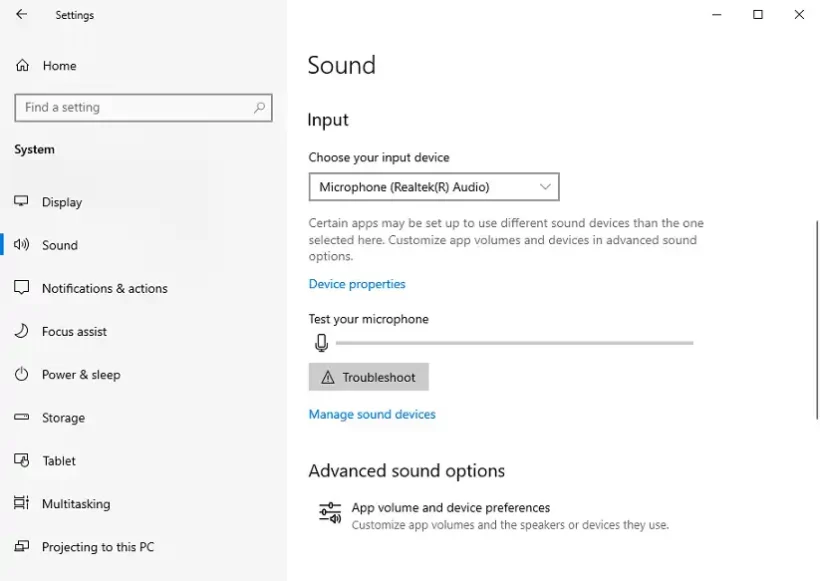 Step3. Set your microphone or headset with a mic as the input device.
Step4. Choose the Device properties below, and click Start Test to check whether your mic is working normally.
Step5. Back to the Sound interface, and select Sound Control Panel.
Step6. Select the Recording tab, click on the MorphVOX, and choose Set Default.
2. Check the Sound Setting on Discord
Like the sound setting of the Windows system, Discord has its settings for your input devices. You will also need to ensure the related Discord settings are correct.
Step1. Click the User Settings icon near your Discord nickname.
Step2. Scroll down the left side list and choose Voice & Video.
Step3. Choose MorphVOX in the Input Device option.
Step4. Adjust the Input Sensitivity to a proper range.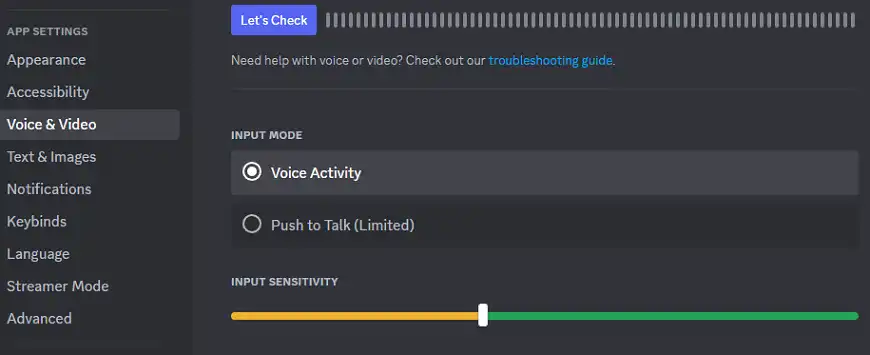 3. Update MorphVOX Driver
The audio driver is an important part that could decide whether the MorphVOX voice changer works normally or not. Make sure you have the latest version before using MorphVOX voice changer on Discord.
Step1. Press Windows Key + X and select Device Manager.
Step2. Expand the Audio inputs and outputs tab on the top.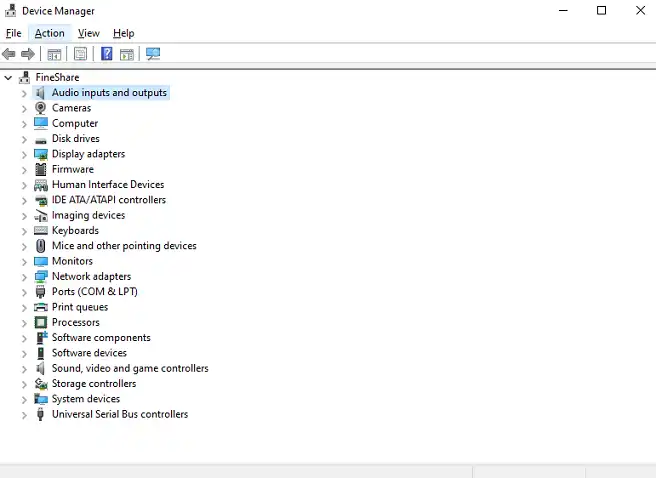 Step3. Find the MorphVOX voice changer, right-click on it, and choose Update driver.
Step4. Wait for the update complete automatically and then restart your PC.
4. Install Windows Updates
Windows systems usually have 2 types of updates, one is about performance boost and the other one brings security patches. If some software conflicts make your MorphVOX not work on Discord, updating your Windows may solve the problem.
Step1. Press Windows + I to open the setting interface, and choose Update & Security option.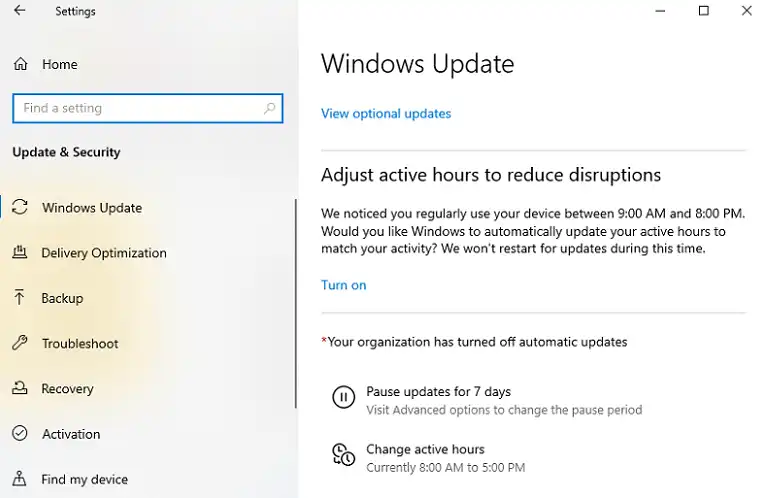 Step2. Click the Check for updates, then Windows will search for any available updates and install them. If your PC has already installed the updates, you might see Restart now instead.
Step3. After the system update is done, restart your PC and check if the MorphVOX can work normally.
5. Reinstall MorphVOX
Sometimes the installed files of MorphVOX might have gone missing or been corrupted due to a lot of reasons. In this situation, the easiest way to fix it is to reinstall MorphVOX.
Step1. Press the Windows Key and input Control Panel in the search bar.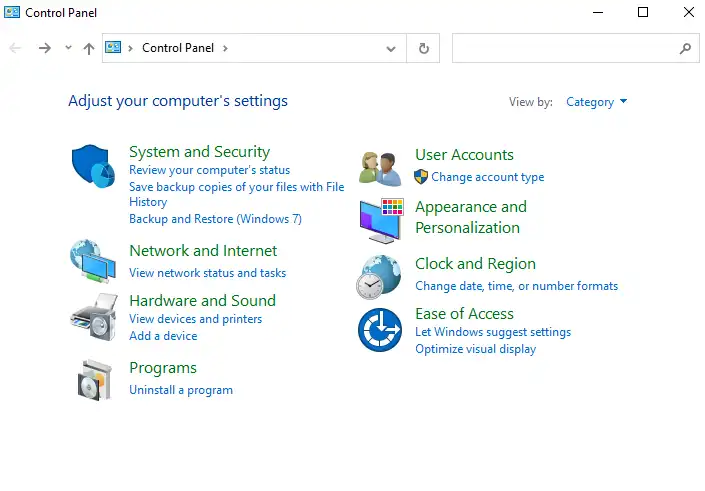 Step2. Choose Uninstall a program, and find MorphVOX voice changer in the list.
Step3. Right-click on it and choose Uninstall.
Step4. After the uninstall is finished, go to the official site of MorphVOX and install it again.
Discover the Best Way to Change Your Voice on Discord
MorphVOX voice changer is indeed a popular choice for changing voice on Discord. But if you have tried all the listed methods yet none of them works, and you still wonder why won't MorphVOX work on Discord, using an alternative is one way out. And FineShare FineVoice could be a good choice for you.
It is an all-in-one AI-powered voice changer with dozens of voice effects for you to choose from. Whether you want to sound like you are of different ages and genders or wish to change your voice to the voices of fictional characters like Minions, SpongeBob, or Transformer, FineVoice can help you.
Except for the voice effects, this software also provides you with a large collection of soundboards. Other voice-related tools such as the voice generator and transcribe function are pretty useful too. If you are interested, just give it a try, FineVoice is free to use and available on Windows.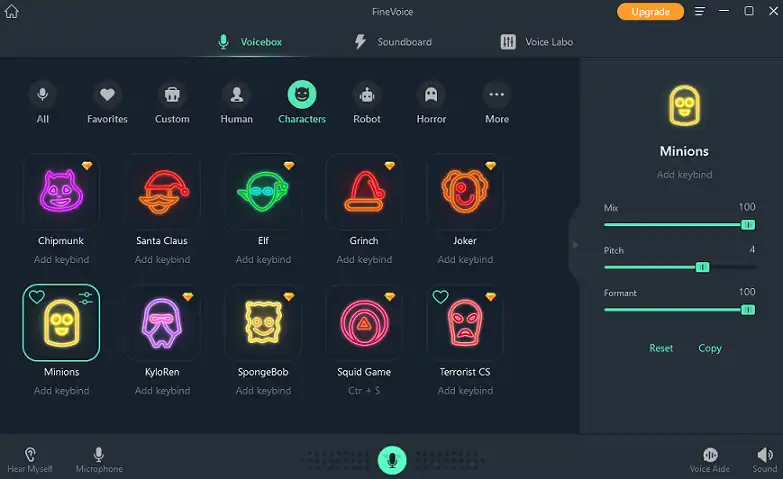 Conclusion
Whether you want to use the MorphVOX voice changer to have some fun or keep your personal info from leaking, it's always necessary to make sure it works normally. Hope the methods we mentioned above can help you, and we wish you a good time on Discord.