Typically, webcam filters are able to age a photo, set vibrant colors, change temperature, etc. And webcam effects can change the appearance of the image by adding various features like blur, noise, black and white, etc.
Using camera filters and effects, you can manipulate basic settings including colors, saturation, light exposure, etc, change focus, add an overlay, replace your background, etc., of your computer webcam video, to put yourself to the next level for taking selfies, recording, and streaming.
In this article, we will introduce three free camera filter apps that you can use to add filters and effects to your webcam on your Windows computer.
FineShare FineCam – 30+ Webcam Filters & Numerous Backgrounds
Fineshare FineCam is an easy-to-use and user-friendly webcam software that you can use to enhance live videos for recording, streaming, or online chatting on Windows and Mac.
With the free edition of FineCam, you can quickly apply cinematic filters, add funny effects, and replace your backdrop with tons of stunning images and videos. In this way, you can make everything look perfect from the webcam.
And this video recording software also allows you to record your video calls, online courses, product demos, and tutorials in segmentations with slides, webpages, YouTube videos, app windows, iPhone/iPad screen, or other content with your webcam.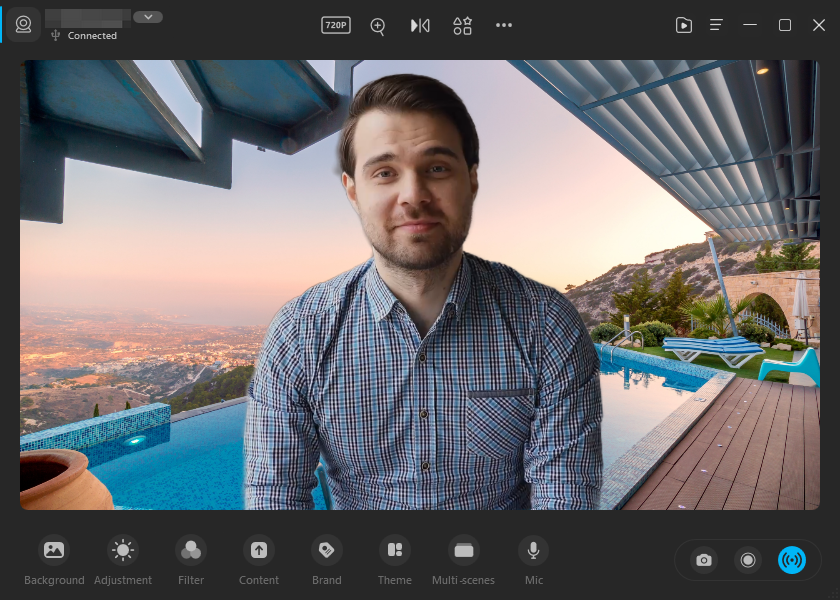 To set the camera filter and effects on a computer using FineCam, you just need to follow these easy steps.
Step 1. Download and install FineCam.
Step 2. Run FineCam and choose a camera to connect. You can use internal, external, or your iPhone/iPad or Android device as a webcam.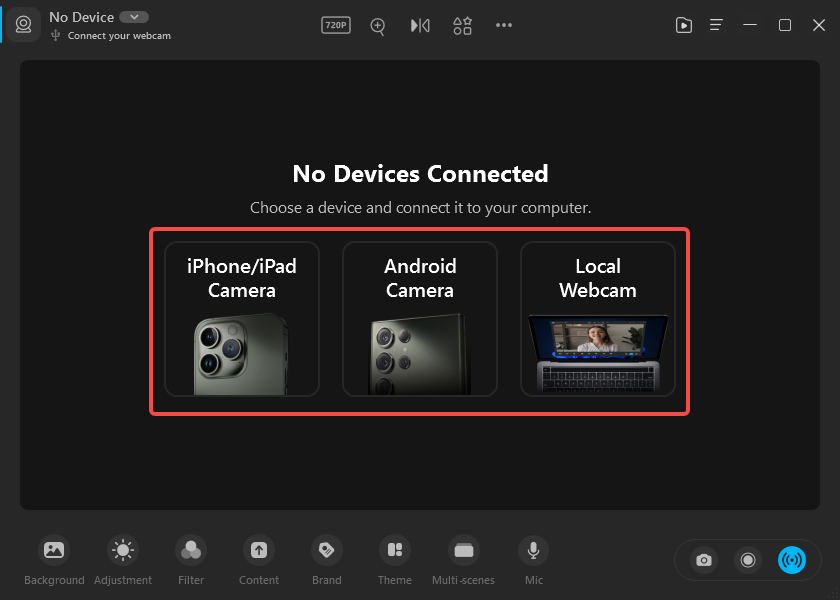 Step 3. Choose Background, Adjust, and Filter on the bottom navigation bar. Click on the filter that makes you look better.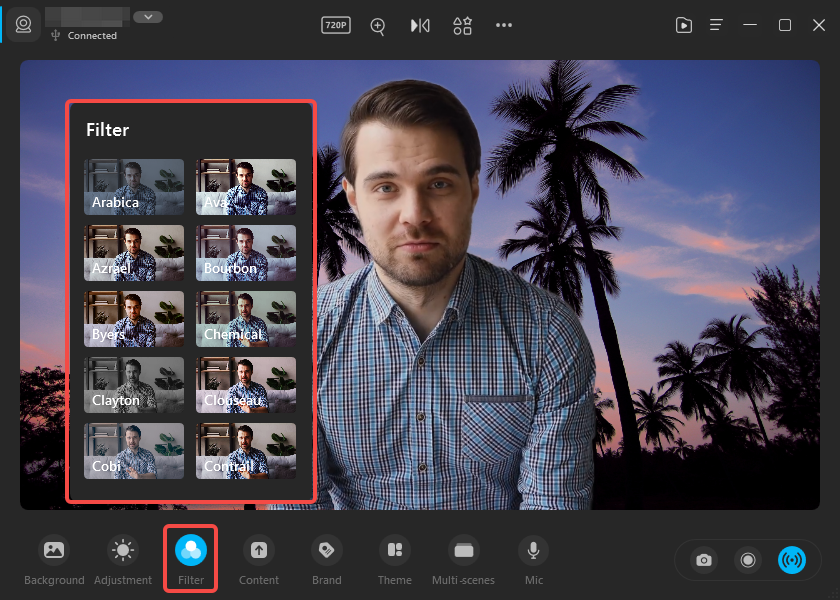 Step 4. After applying filters, you can take photos, record videos, or enable the Virtual Camera to start a video call or a live stream.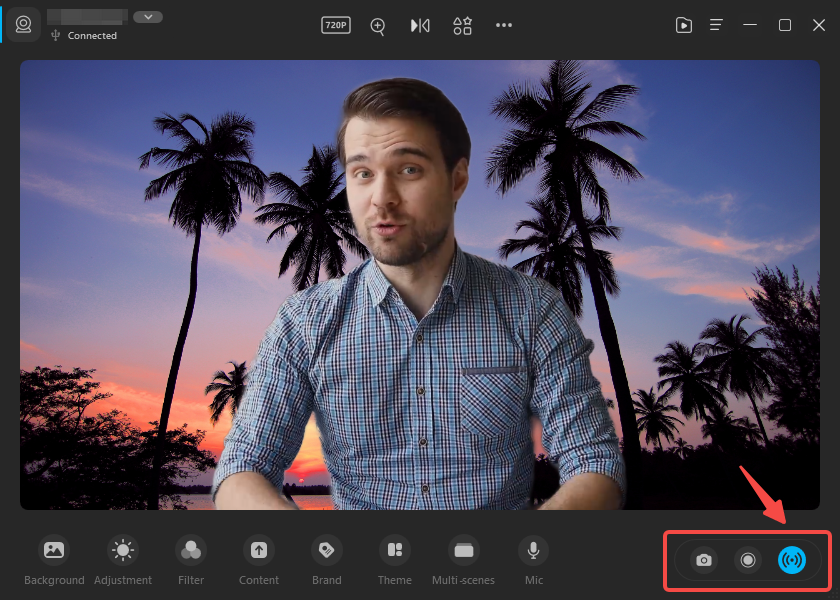 Webcam Toy – Online Camera with 80 Filters
Webcam Toy is an online source of filters containing over 80 fun webcam filters that you can use to take photos on your Windows computer. This amazing webcam filters web app is based on web browsers like Google Chrome. Therefore, you needn't download and install any app on your Windows computer.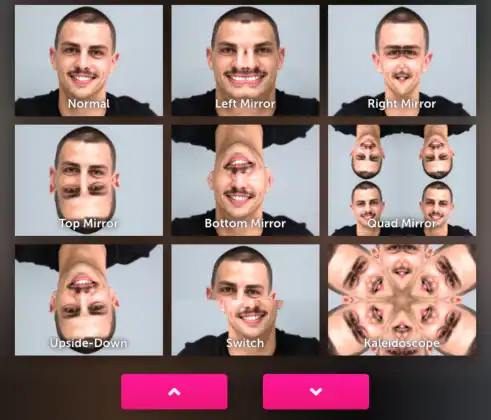 Before using WebcamToy to take selfies, you need to grant the necessary permission for this website to access your camera on your PC. After that, you will be able to add camera filters to your webcam. Here are the steps to follow,
Step 1. From the landing page click on Ready? Smile! button.
Step 2. After that, click on Use my camera and provide the requested permission.
Step 3. Now you will see the interface of the Camera.
Step 4. By default, the camera filter is set to Normal. Click on that and you will see other filter options. Or you can click the right or left arrow to change filters individually.
Step 5. Click on the gear icon to change the settings of the camera.
Step 6. Click on the camera icon to capture.
SnapCamera – Professional Face Filters
Snap Camera is mainly focused on photo-sharing on social media Snapchat, also be used as a virtual camera source for OBS Studio or video chat software like Zoom and Discord on a PC. With Snap Camera, you can apply various professional face lenses, which are mainly a combination of various effects and filters.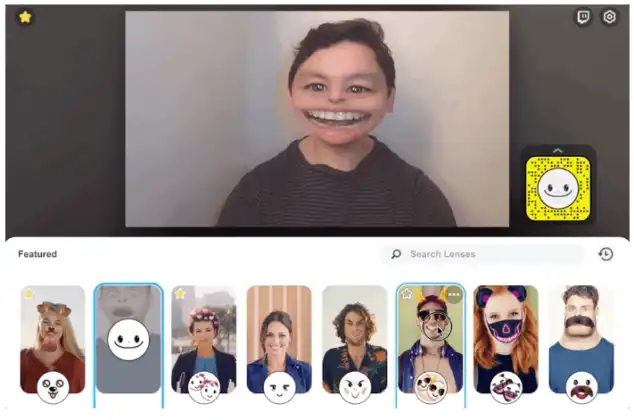 SnapCamera offers a large collection of beautiful filters for your laptop camera. And it offers a tool named Lens Studio to encourage developers to enrich its filter library for people to use. To set face lenses using SnapCamera, you just need to follow these steps,
Step 1. Make sure your computer is running Windows 10 (64-bit) or newer.
Step 2. Download and install Snap Camera.
Step 3. Open the app.
Step 4. Select the lens from the Featured Lenses.
Step 5. Scroll down to the Lens selection area and select the lens that is perfect for you.
Step 6. You can search for more lenses using the search bar.
Step 7. You can mark down your favorite lens by clicking on the star icon.
Conclusion
You can follow these three easy methods to stylize your selfies, chat, or stream by adding webcam filters and effects. Remember these steps are mainly focused on the WINDOWS PC. If you are using other operating systems like macOS or Linux, these steps may bit different but mostly similar.