Are you bored of the same old Zoom backgrounds that everyone else is using? Do you want to impress your colleagues and clients with something more creative and exciting?
If so, you're in luck.
In this post, we picked 6 cool Zoom backgrounds in 2023 that will spice up your meetings and make you stand out from the crowd.
Whether you want to travel to a futuristic city, a fantasy world, or a tropical island, we have the perfect background for you. Read on to find out more.
Editor's Pick: Top 6 Cool Zoom Backgrounds in 2023
Golden Moment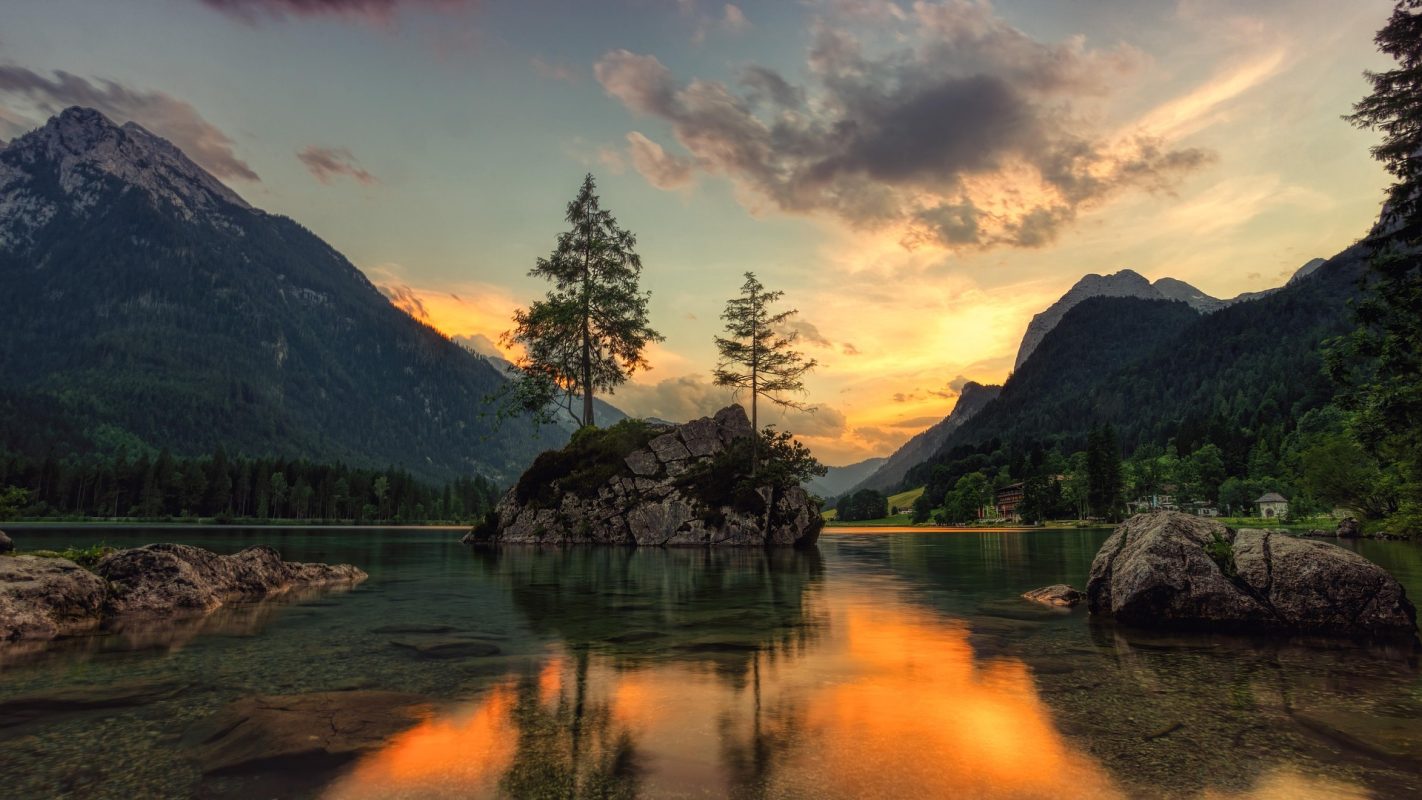 A natural landscape with water and vegetation. The sky has a gradient of warm colors, from yellow to purple. The water reflects the sky and some silhouettes of plants. The image has a peaceful and relaxing atmosphere.
Railway to Wonderland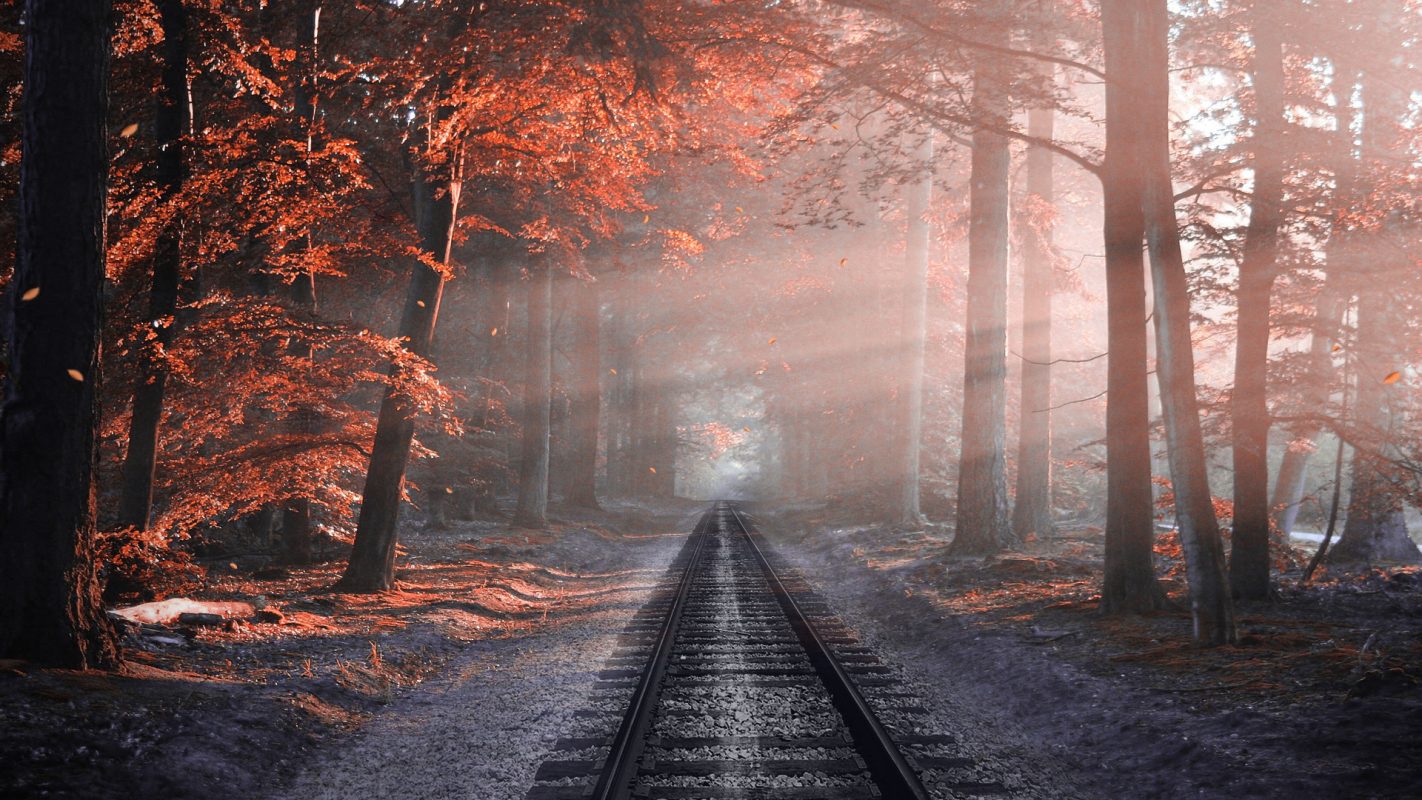 A winding railway that leads you through a stunning forest of maple trees. The leaves have turned into shades of red, orange, and yellow, creating a warm and cozy atmosphere.
Cosmic Voyage on the Sea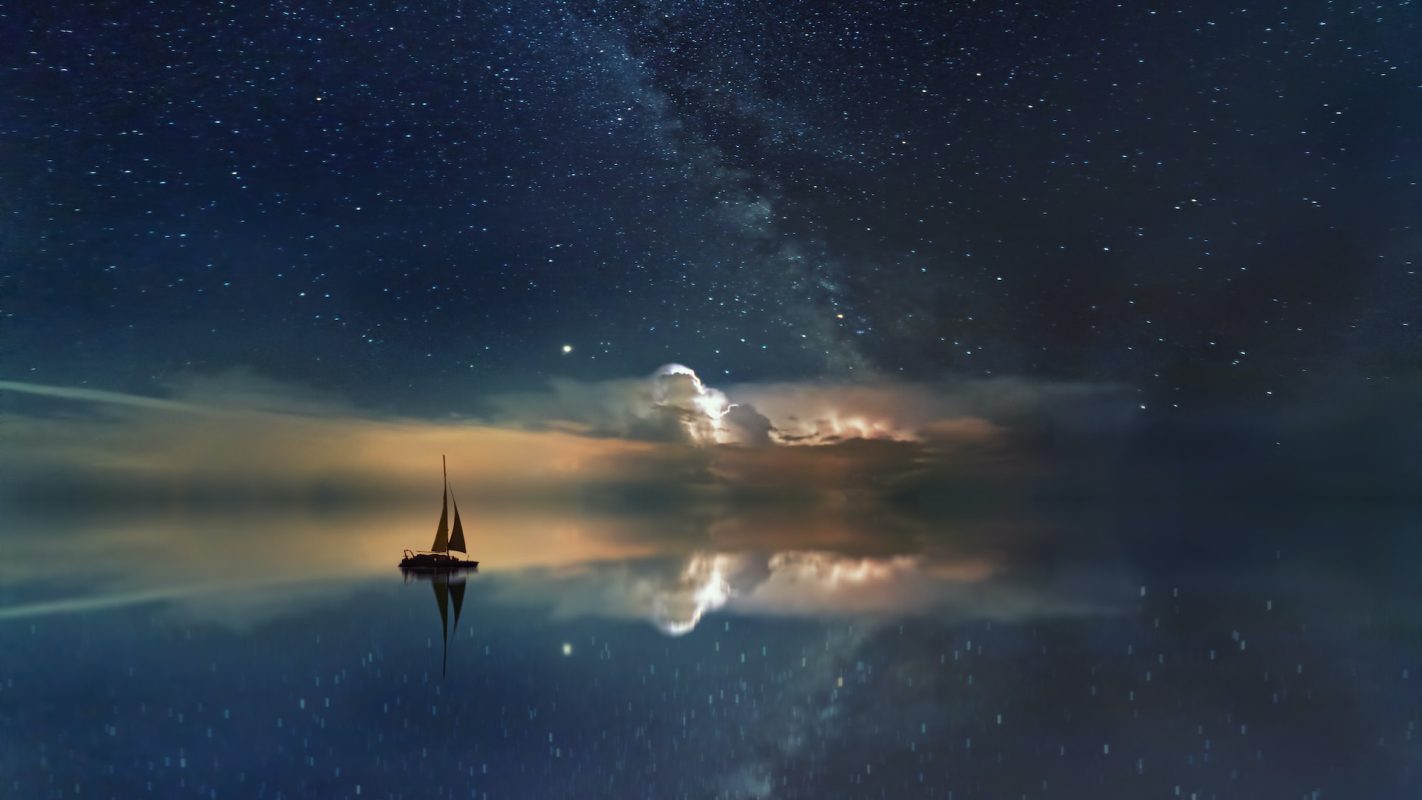 A breathtaking view of the Milky Way that spans across the night sky over the sea. A small boat floats on the water, adding a touch of mystery and adventure. A place that invites you to relax and explore cosmic wonderland.
Futuristic Technology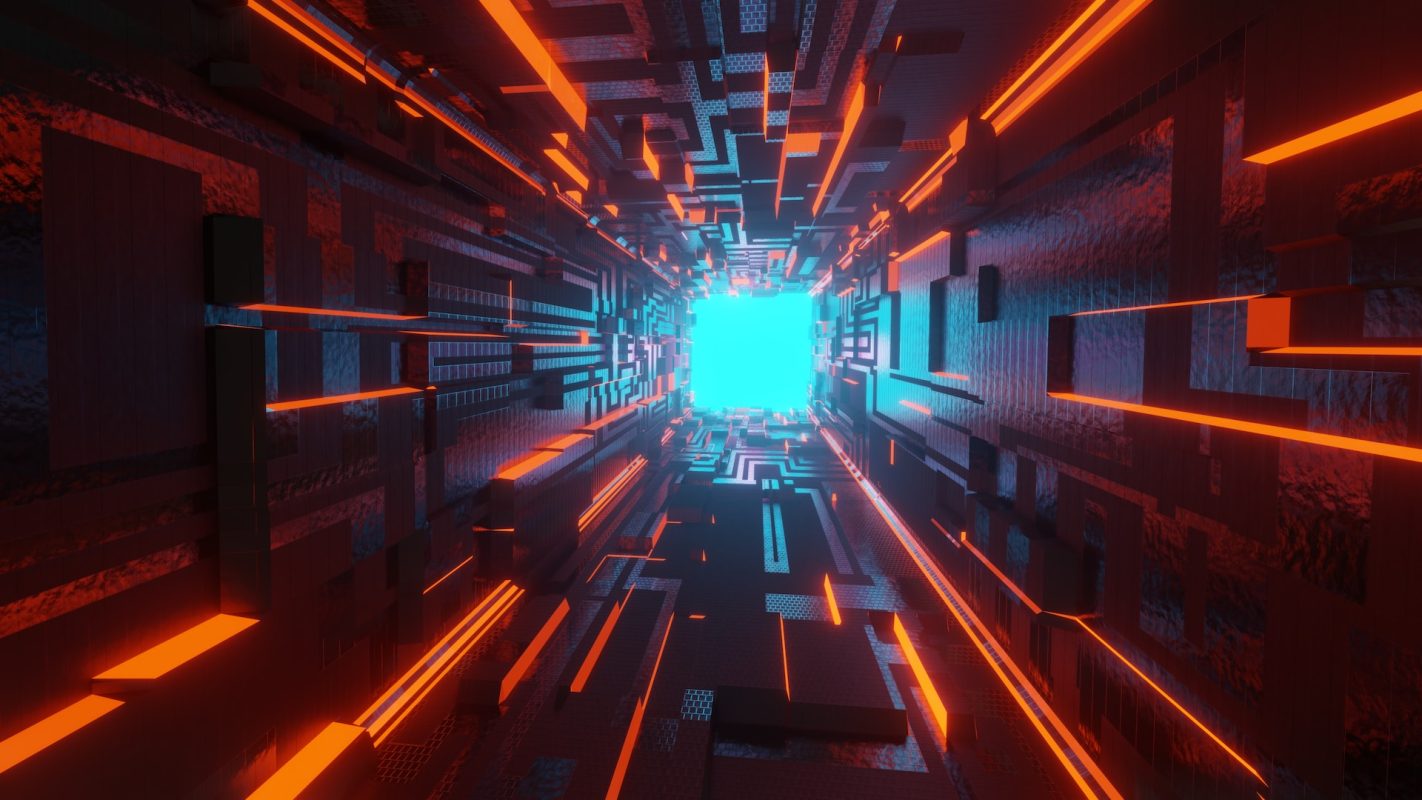 A 3D rendering abstract sci-fi background with a touch of elegance. A design that showcases your sophisticated and futuristic taste.
Neonstromo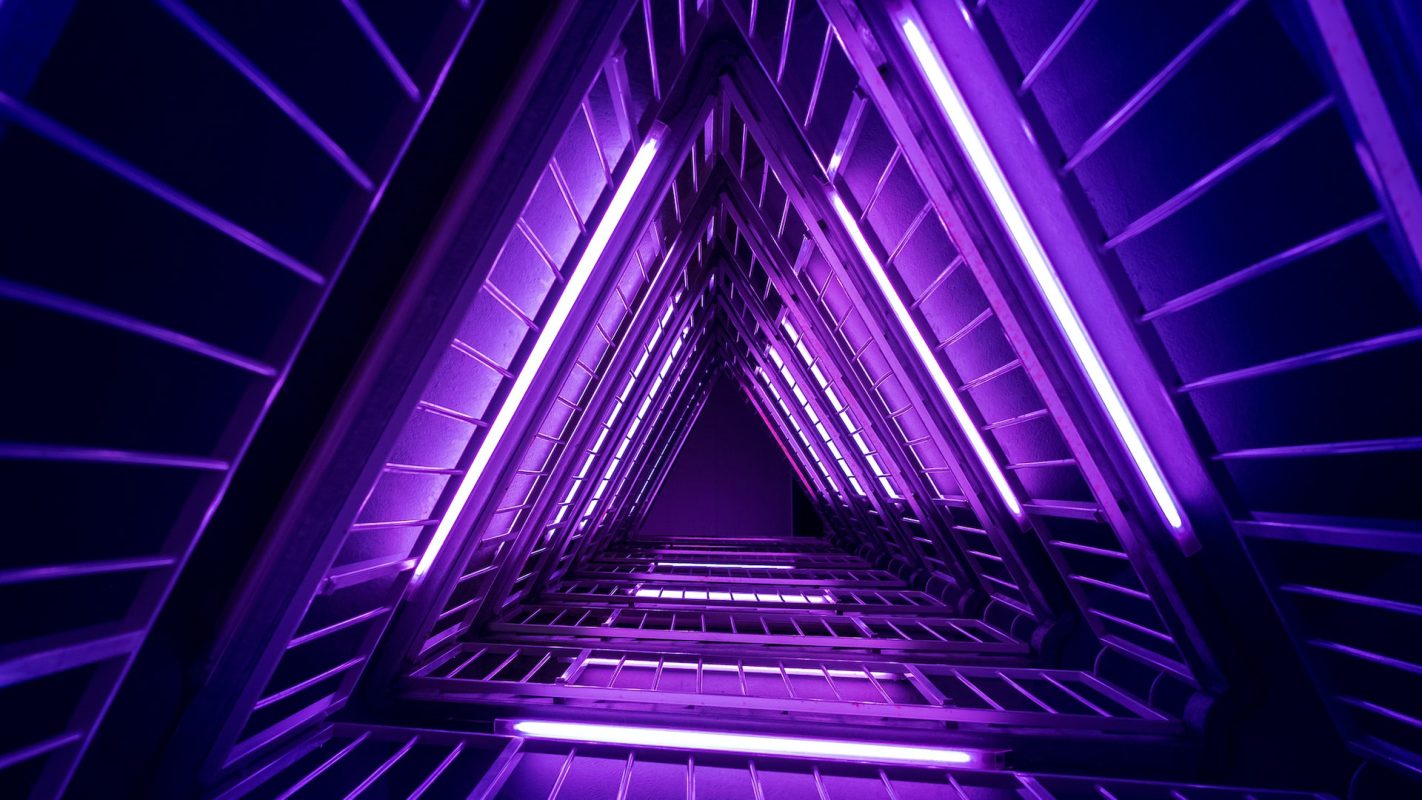 A dazzling display of neon lights and futuristic architecture. A cool Zoom background for those who want to impress their friends with a sci-fi style and a purple mood.
Cyberpunk New York Streets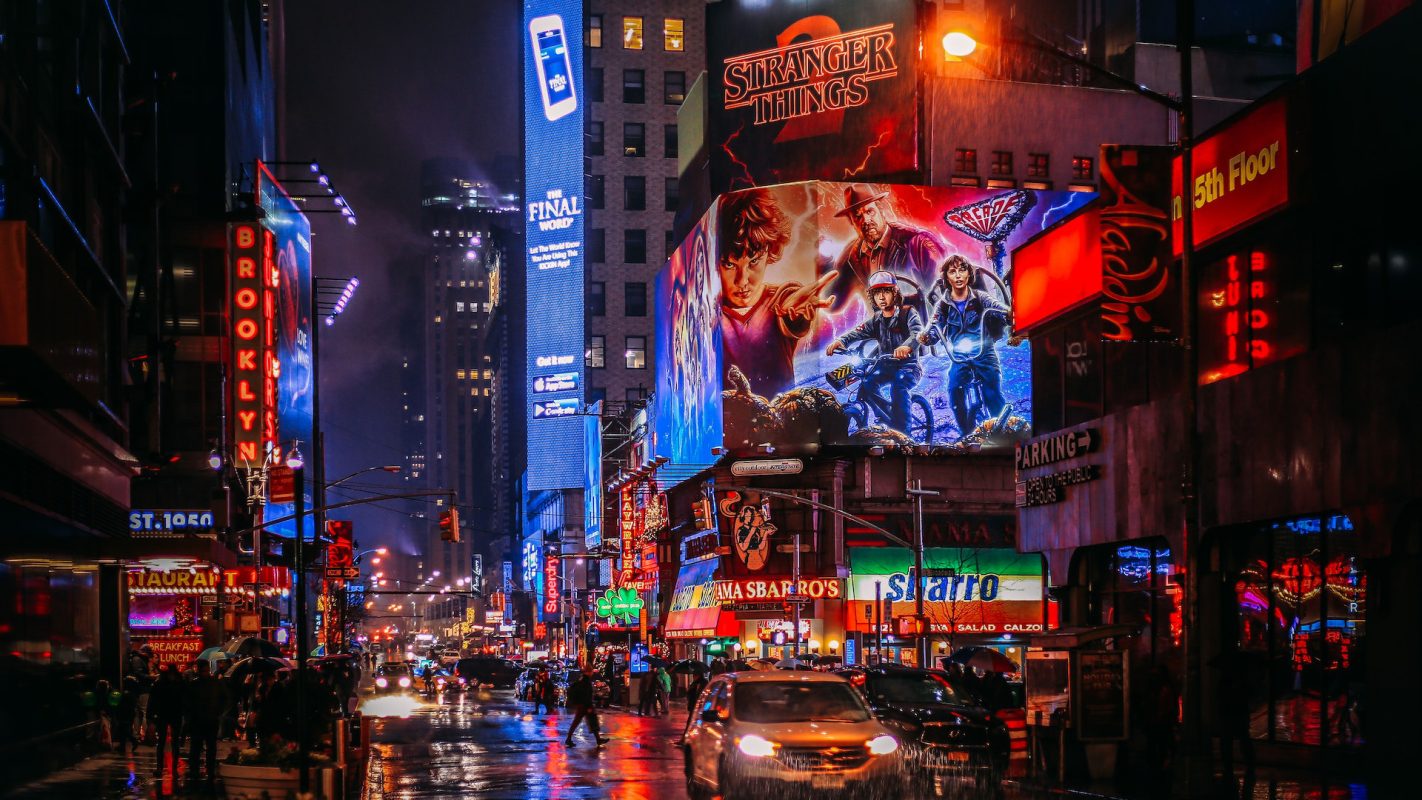 Experience the thrill of futuristic New York City streets, with dazzling neon signs and rain. This Zoom background will make you feel like you are in a sci-fi movie.
Want to find tons of virtual backgrounds free to use for your Zoom meetings without any effort? Check on the next part.
Where to Find More Cool Backgrounds for Your Zoom Meetings
You don't want to waste time on finding the best virtual background to suit your meeting every time using Zoom.
That's when FineShare FineCam can help you.
FineCam is a virtual webcam and video recording software. Its background library offers millions of virtual webcam backgrounds for your meetings and webinars.
Using FineCam, you can shoot and record yourself from different angles and remove, blur, or replace the original webcam background without a green screen.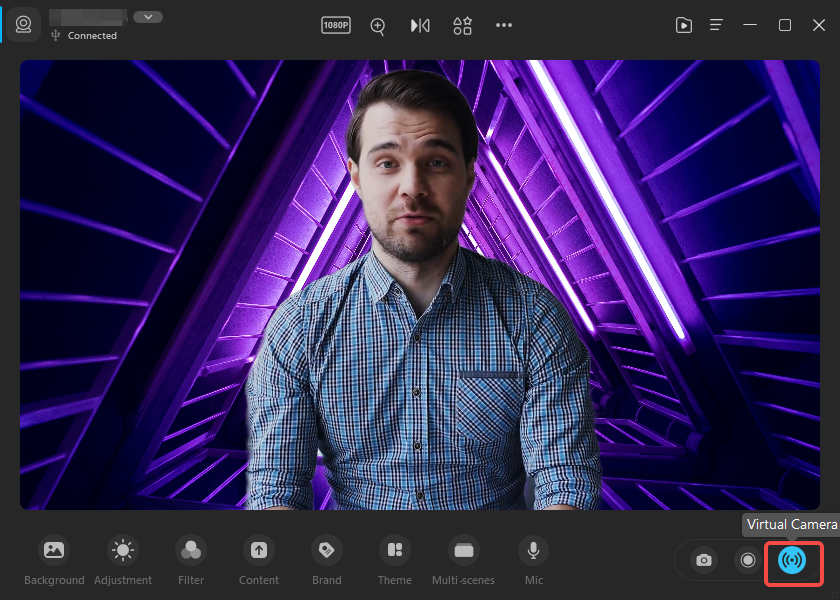 Let's see how to use FineCam virtual background for Zoom:
Step 1. Download and install FineShare FineCam on your computer.
Step 2. Launch FineCam and connect a camera device. If you want to use your phone as a webcam, please install FineCam mobile app before connecting.
Step 3. Click the Background tab and find the HD preset virtual background. Click the plus icon to explore the built-in background library.
Step 4. Find what you want, and click to download it. And apply it from the background list.
Step 5. Enable the virtual camera feature. And select FineShare FineCam as the camera device. Happy Zoom!
Conclusion
We hope you enjoyed this post and found some cool Zoom backgrounds to try in 2023.
These backgrounds will make your meetings more fun and engaging, and show off your personality and style.
Don't forget to share this post with your friends and colleagues. Have fun with FineShare FineCam and Zoom!