Nowadays, EdTech makes learning a more engaging, inclusive, and individualized experience. Google Classroom is an easy-to-use EdTech tool.
This free online platform allows teachers and students to create and manage their classes, assignments, quizzes, materials, and more. It is part of the Google Workspace for Education suite that integrates with other Google tools like Gmail, Drive, Docs, Slides, etc.
Google Classroom can help you save time, improve communication, and enhance collaboration in your teaching and learning.
In this post, we will show you how to make your own Google Classroom from scratch. Whether you are a teacher or a student, this post can help you.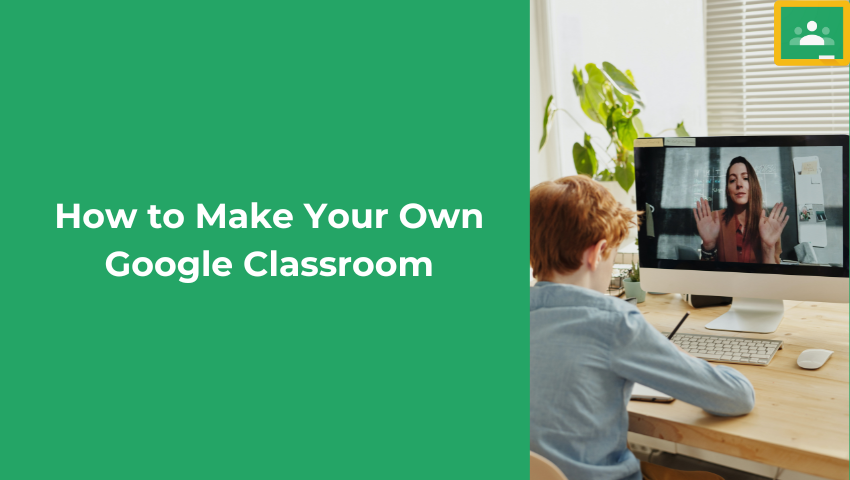 Don't know which one is the best video recording software for your class materials, FineShare FineCam can capture both your webcam and add content such as PPT presentation slides, application windows, iPhone/iPad screen, etc.
How to Create a Google Classroom as a Teacher
To use Google Classroom, you need to have a Google account. If you don't have one yet, you can create one for free here. You can use your personal Gmail account or your school-provided email account that is associated with Google Workspace for Education.
Once you have a Google account, you can access Google Classroom in two ways: using a web browser or using a mobile app. The steps are similar, we take a web browser as an example.
Step 1: Go to classroom.google.com and sign in with your Google account.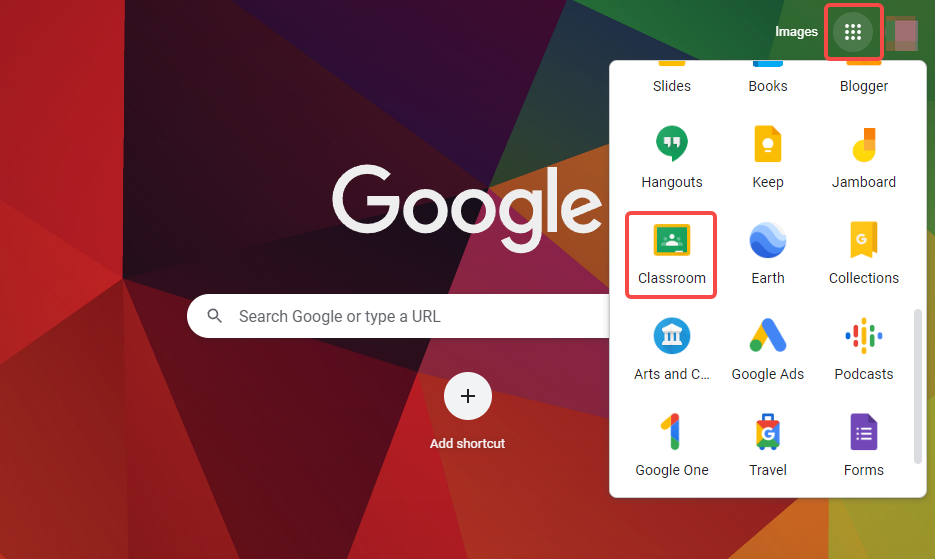 Step 2: Click the plus (+) icon at the top right corner and select Create class.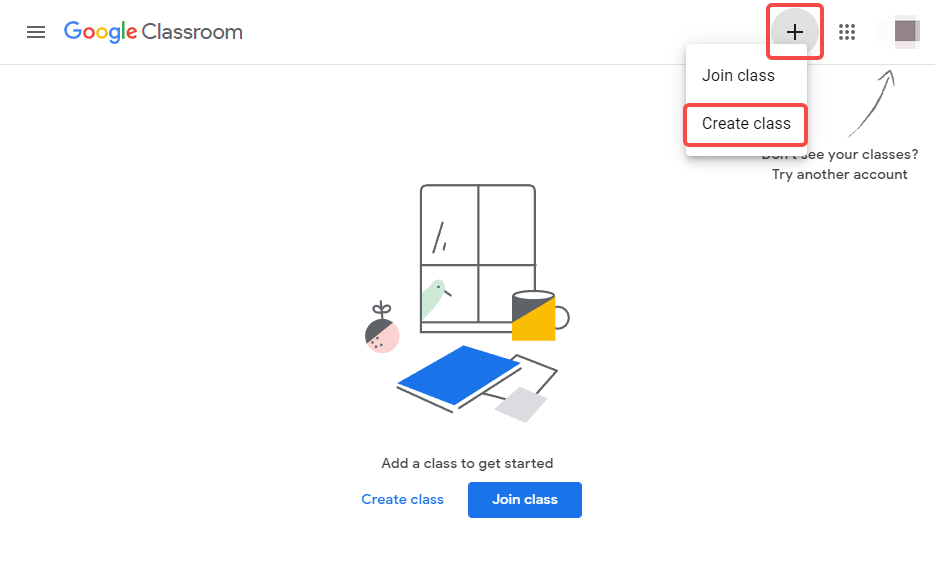 Step 3: (Optional) If you signed in to Google Classroom with your personal Gmail account, the classroom you create cannot be used at a school with students. Check the box and click Continue to go on.
If you want to use Classroom at a school with your students, switch to your Google Workspace for Education before creating a Google Classroom.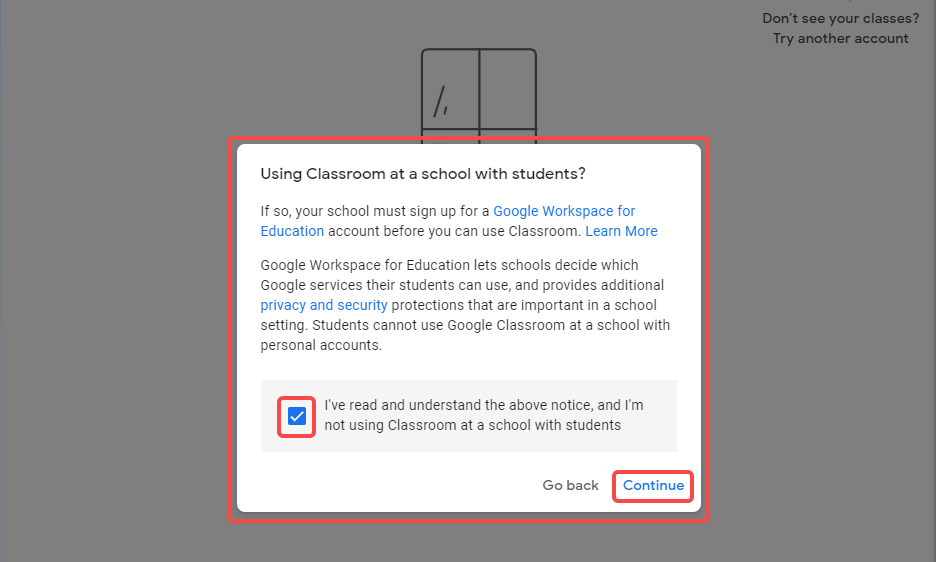 Step 4: Enter the class name (compulsory), and other optional details, such as section, subject, and room number. Then click Create.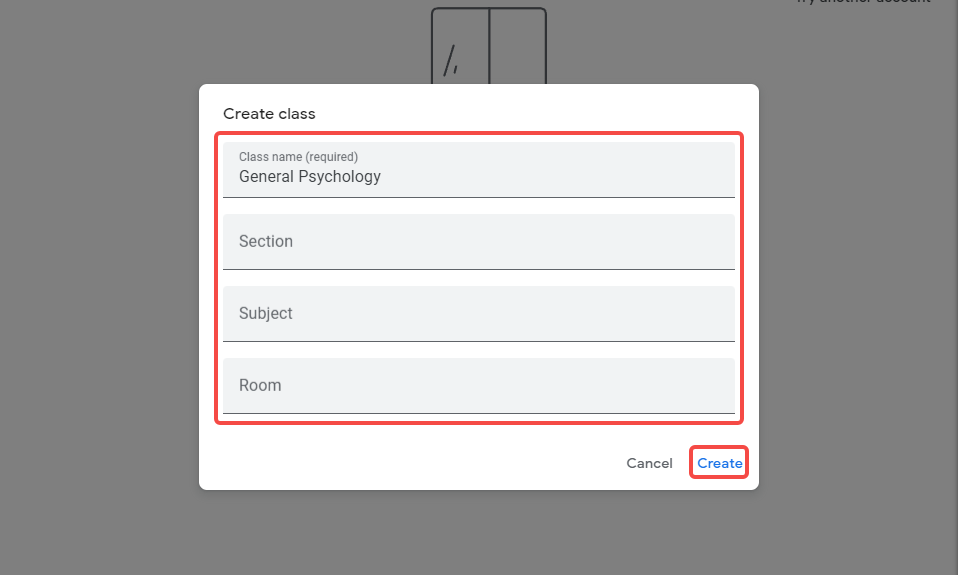 How to Create a Google Classroom as a Student
Do you want to create your own Google Classroom and have fun with your friends? If you have a school email account that is part of Google Workspace for Education, you might not be able to do that. But don't worry, there is a way around it.
If you are 13 or older, you can use your personal Google Account to make your class. If you are younger than 13, you can ask an adult to help you out.
Making your class is easy and quick. The steps are so similar to those for a teacher:
Step 1: Go to classroom.google.com and click Sign In.
Step 2: Sign in with your personal Google Account. For example, [email protected].
Step 3: At the top of the Classes page, click Add Create class.
Step 4: Enter the class name and any other details you want (optional) and click Create.
That's it! You have made your class in Google Classroom. Now you can invite other students to join your class by sharing the class code or sending email invitations.
Don't know how to record a Google Slides presentation for your class? Check this simple guide: How to Record a Google Slides Presentation? Best 2 Ways in 2023
How to Invite Students or Classmates to Join Your Class
To invite your students or classmates to join your class, you can use one of these methods:
#1. Share the Class Code
Each class has a unique code that students can use to join your class.
You can find the class code on the Stream page of your class or the Settings page of your class.
You can copy the code and share it with your students/classmates via email, text message, or any other way.
Your students need to enter the code on their Google Classroom app or website to join your class.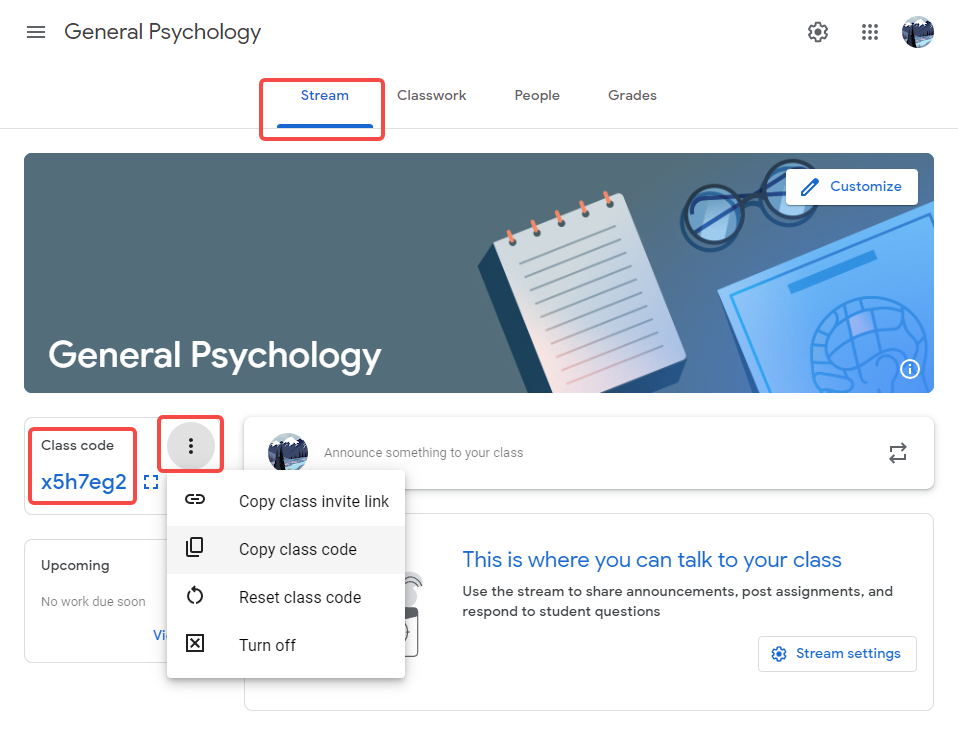 #2. Send Email Invitations
You can also invite your students/classmates by sending them email invitations.
You need to know the email addresses that are associated with their Google accounts.
You can add them individually or in bulk on the People page of your class.
They need to accept the invitation in their email inbox to join your class.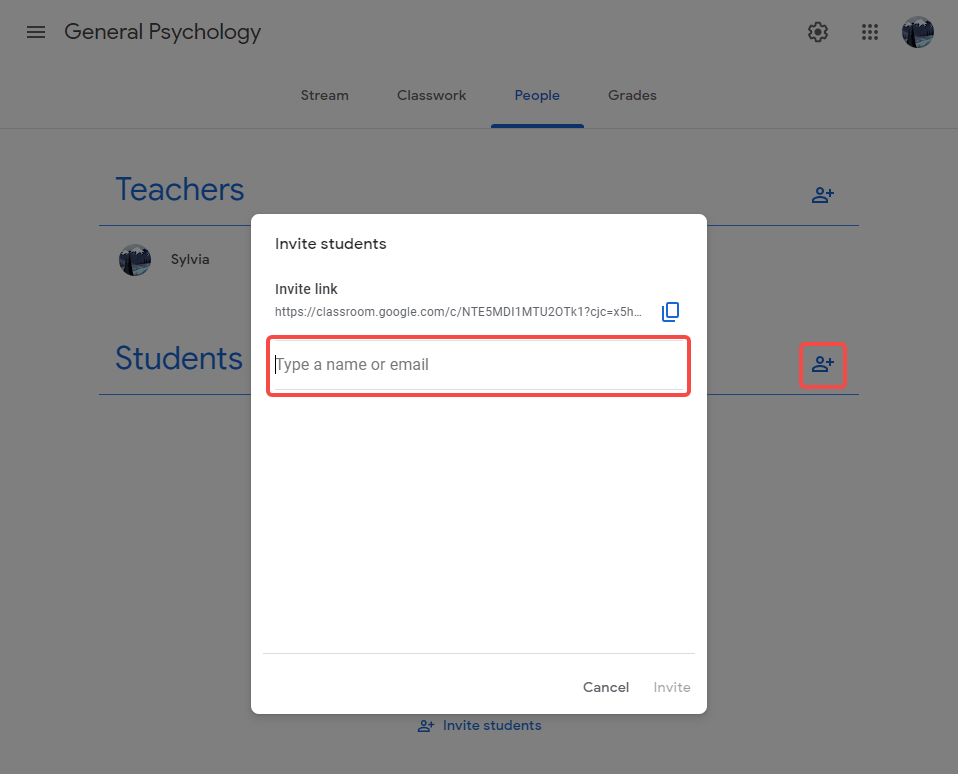 Conclusion
We hope this post has helped you learn how to make your own Google Classroom and use it effectively and efficiently.
Now it's your turn to try Google Classroom and see for yourself how it works. You can create Google classrooms or join existing ones, and explore the various features and options that Google Classroom offers.
Happy teaching and learning with Google Classroom!