The sudden shift from offline teaching to remote teaching has left many teachers and students facing challenges, including issues with not having Internet connectivity and finding the best teaching resources to get over the limitations of online instruction.
If you are teaching online or want to add interest to offline teaching, then this article is suitable for you! We will explore 15 of the most popular online teaching tools for teachers and students. You can browse the list and choose the ideal online teaching tool for your remote class.
1. Google Classroom: For Classroom Management Teaching
Google Classroom is one of the most versatile and powerful free online teaching tools. It contains several features adapted for educators, such as testing, assigning homework, grading and sending feedback, etc. Google Classroom is easy to get started for those who use Google products regularly. To use Google Classroom, all you need to do is sign up for a G Suite Education account.
Google Classroom has become an e-learning resource for many students' classroom assignments. Students can post questions on it and then get answers from their teachers and classmates. And teachers can communicate with parents through message boards or email.
Teachers might also provide intriguing quizzes and instructional materials for home study. You can synchronize and easily share files from Google Classroom while using other Google products like Gmail, Google Slides, and Google Docs.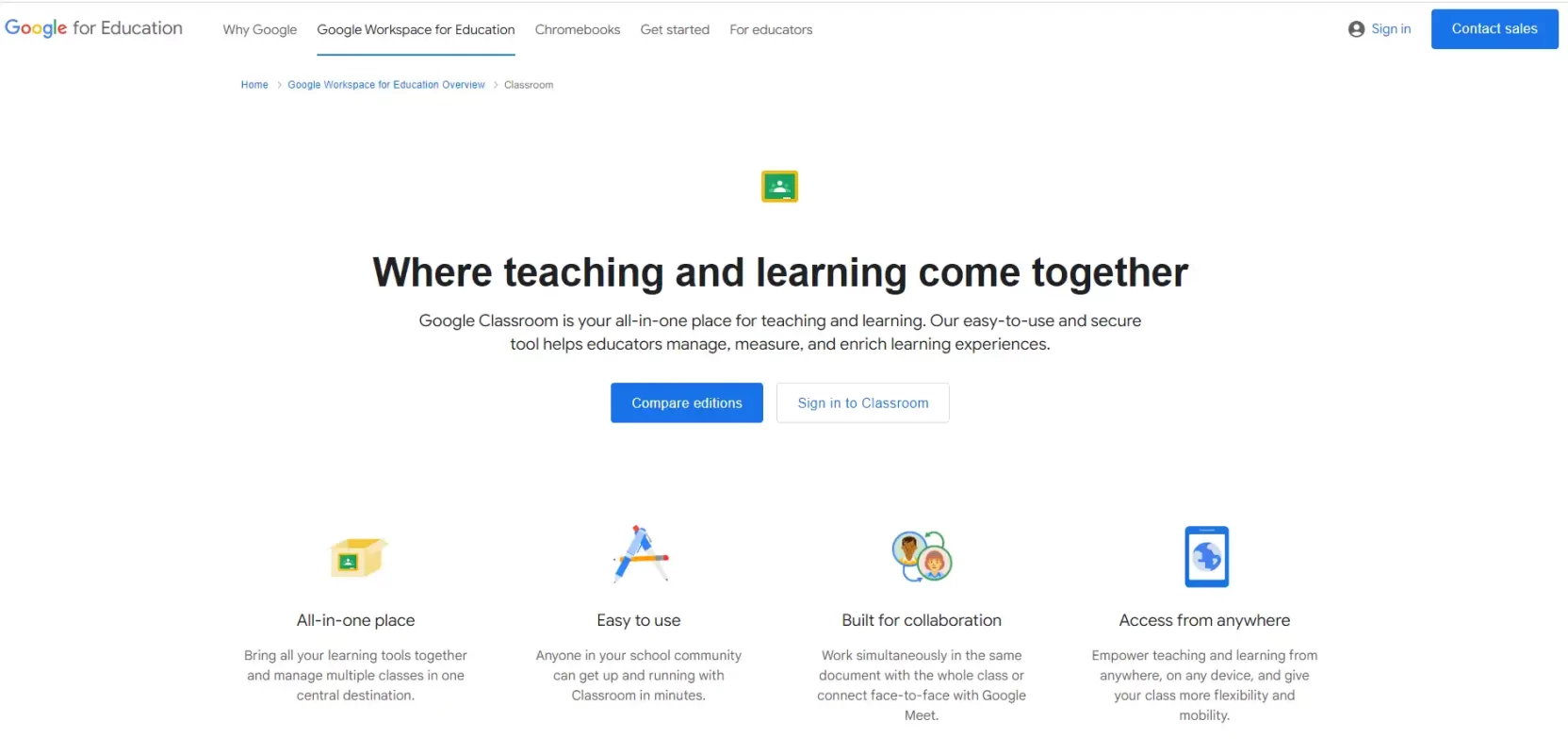 2. Zoom: For Distance Learning
Zoom has become so popular in distance learning because it's one of the best software to teach online. Zoom is a video conferencing platform that can be used to conduct meetings, webinars, and online classes. Teachers use it to run online courses, schools create large virtual classrooms for hundreds of students, and businesses provide online training for their employees.
Zoom Meetings make online teaching and learning easier. Zoom can also support other teaching scenarios such as office hours, pre-recorded videos, interactive review sessions, etc. The course management system Canvas may be connected with Zoom, which makes it easy for students to find and join sessions.
If you want to know how to use Zoom for online classes, you can read this article: 5 Tips to Use Zoom for Teaching Online Classes.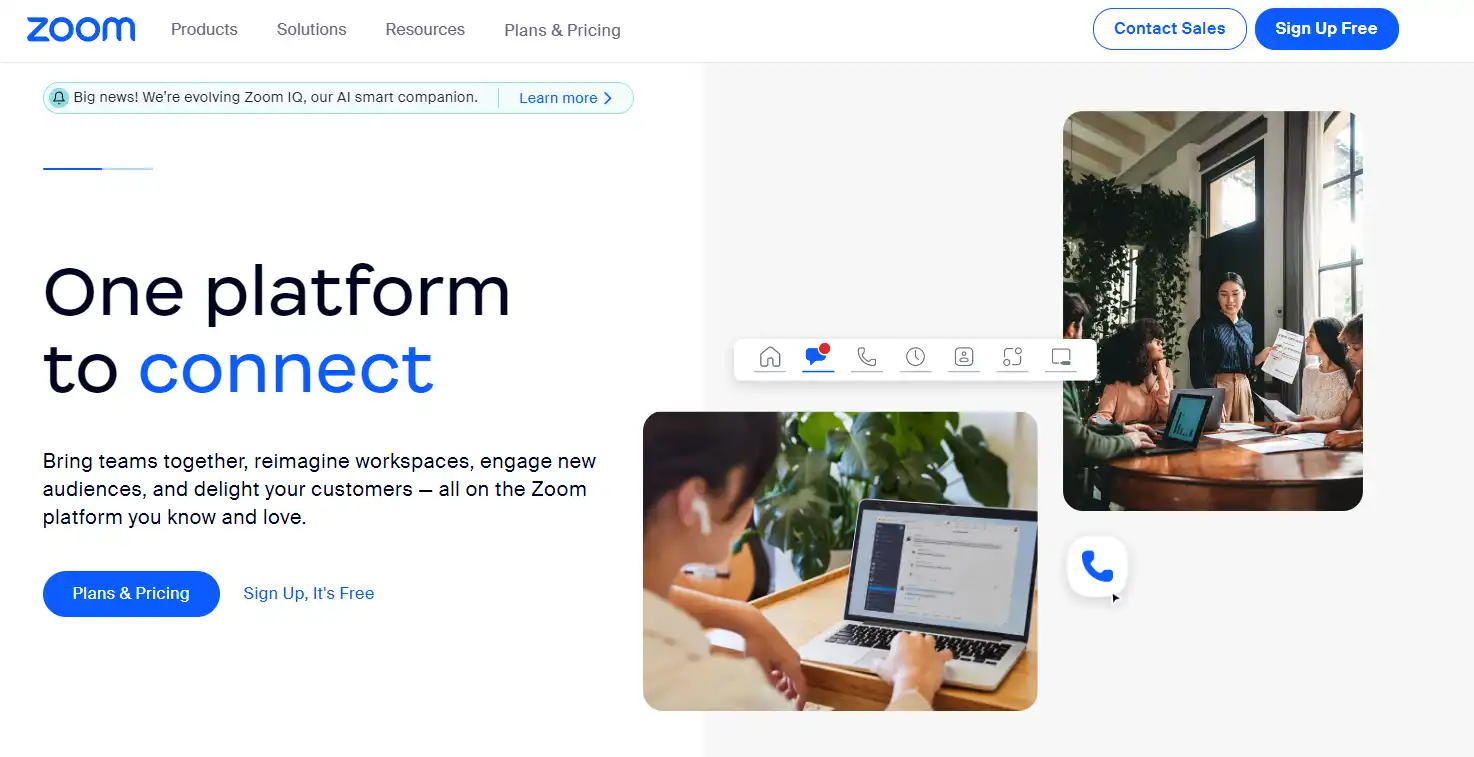 3. FineShare FineCam: For High-quality Teaching
In essence, FineShare FineCam is an excellent AI-powered webcam software, but it may also be used to share or enhance online courses. With FineCam, teachers can deliver high-quality instruction, make their online courses more efficient and interesting, and make it easy to interact with students in real-time. It's also very easy to use and get started in minutes.
You don't have to spend a lot of money on a professional camera because FineCam can use your iPhone as a webcam. While using FineCam for online classes, you can add various effects to make online classes more interesting, create virtual classrooms with different backgrounds, and record your learning environment from multiple angles. You can upload presentation slides, YouTube videos, interactive web pages, and other learning resources to change the webcam background.
FineCam also supports recording lectures in high-quality and different video formats. You can share the recordings with your students so they can review them after class. You can also use FineCam to stream or share your online lessons on YouTube.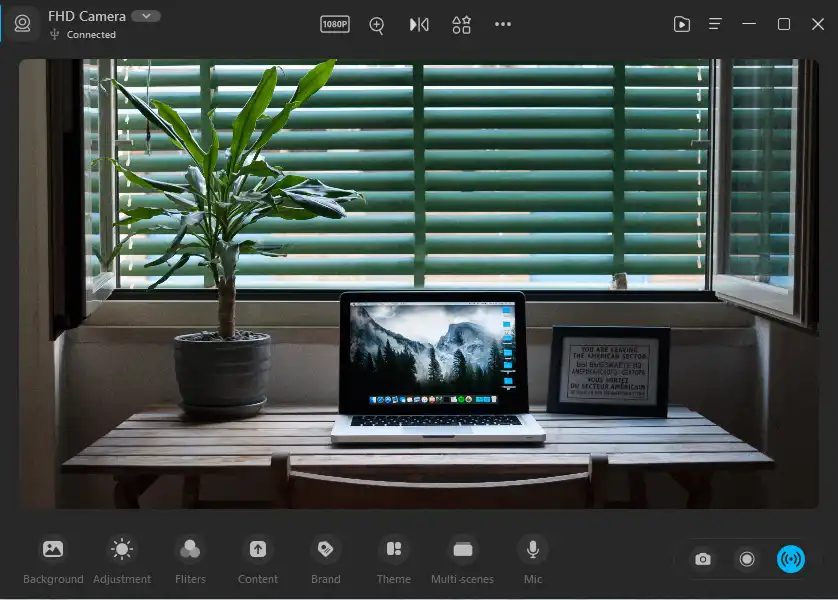 Do you want to learn more about video recording software, read this article: 11 Best Video Recording Software in 2023 [Free & Paid].
4. TED Talks: For Video-based Lessons and Resources
TED Talks is not only an online teaching tool, but it also serves as a library of significant resources. TED Talks offers subtitles in more than 100 languages and videos from industry experts and innovators in science, technology, business, and education. Its website is topped with videos of talks on different topics that are highly influential and inspiring to students.
Most teachers are aware of the TED videos and will incorporate some of them into courses to inspire creativity in their students. To gauge how well students comprehend the material, you can design educational classes and assign homework around TED video content.
Here, educators and students from all over the world can access all the information on the website and take an active role in learning.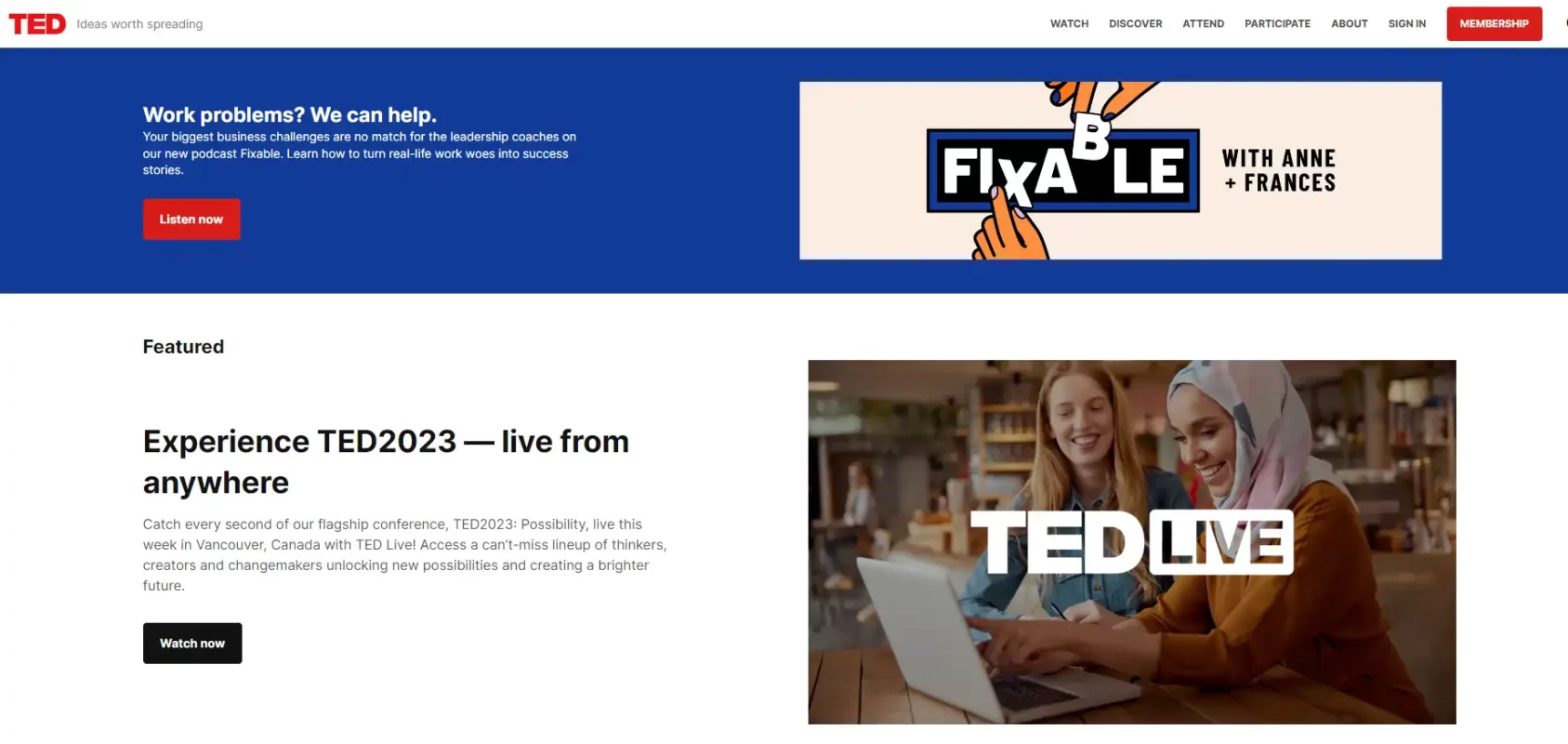 5. Flipgrid: For Collaboration and Discussion
Flipgrid offers free and easy-to-access short video discussions for educators, students, and families at all stages of life. It's simple for beginners to get started using Flipgrid because of its ready-made topic library and camera. Teachers can post questions and build grids as message boards. Then students can respond with a short video of the tiled grid.
Flipgrid is built for learning and teaching. It allows more students to reach out and opens up the possibility of collaboration. You can develop a conversation topic and distribute it to your learning community. In response, learners will record videos and share them with you and your team. While practicing new speaking abilities, language learners can evaluate and edit the video responses they provide.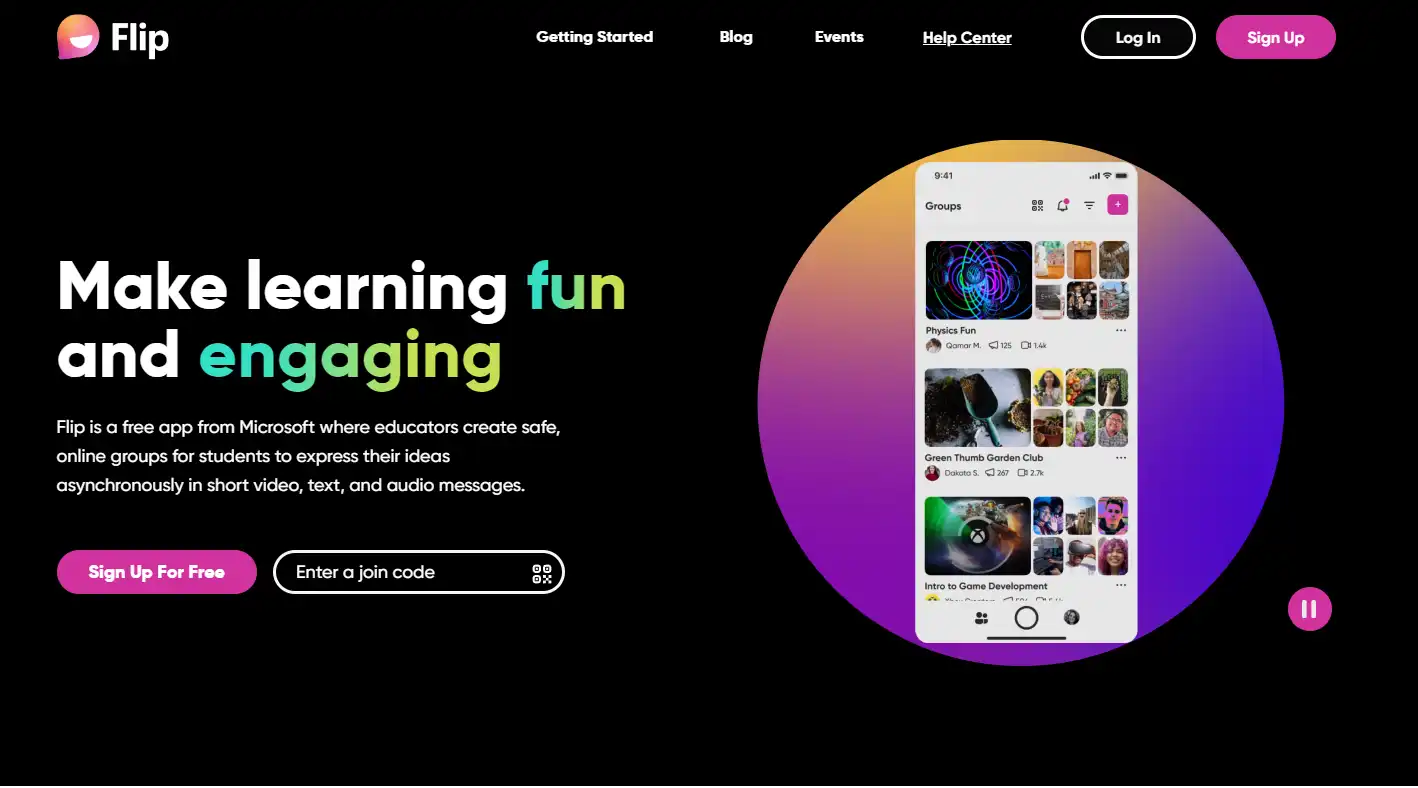 6. Pear Deck: For Real-time Assessments
Pear Deck is a powerful online teaching tool for schools and teachers. It's also a perfect plug-in for Google Slides and Microsoft PowerPoint. It dramatically improves the interactivity and visual quality of teachers' slides. Students can use various tools in Pear Deck to interact with the teacher, such as polls, multiple-choice questions, and blank fillings.
Pear Deck can provide students with interactive assessment questions and real-time feedback. It can record classroom activities automatically so that teachers can retrieve student responses at any time. At the end of class, teachers can review student responses and use them as formative evaluations.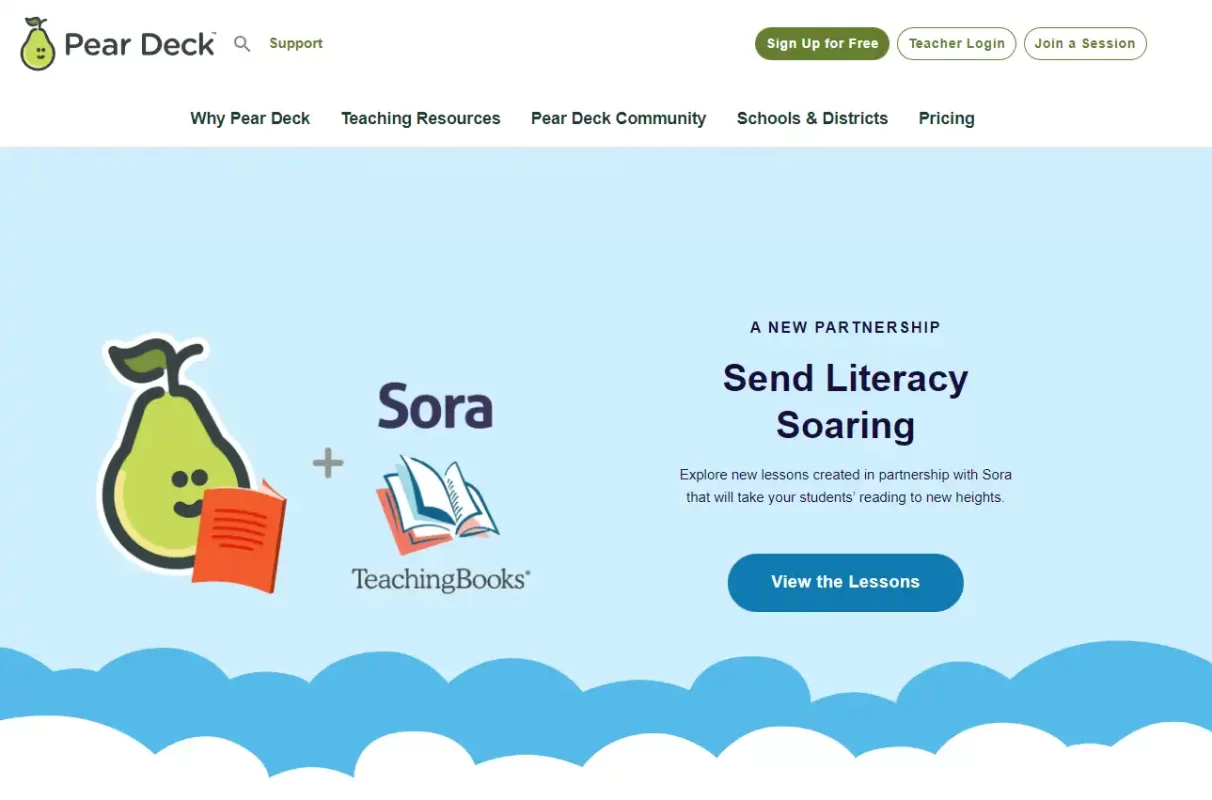 7. Kahoot: For Live Quizzes
Kahoot is a fantastic remote teaching tool for real-time testing in the classroom that makes learning and evaluation enjoyable. You can use it to test your students' knowledge at the end of a course, or you can launch a Kahoot quiz during a course activity. You can also make use of sample questions and existing templates. After the test is completed, Kahoot gives you immediate feedback and a ranking of the results.
Kahoot has many useful features that can be used in the classroom, such as YouTube integration, slideshows, timers, basic reports, and more. It can also conclude a teacher development course or an ESL course. Students love Kahoot because it's entertaining and competitive, and they can add lesson plans by using Kahoot.

8. Baamboozle: For Fun Educational Games
Baamboozle is a free online teaching platform containing 750,000 games for free. The website consists of game cards. You can click on a card to bring up a question and click again on these cards to reveal the answer. It has a search box to help you quickly discover what you need.
Many of the courses in Baamboozle are ideal for breaking the ice with students, giving them a vacation out of learning, or rewarding them. Unlike other online teaching tools, you don't have to enter different breakout rooms to have an online team competition. In other words, students can choose a question to answer and discuss it with each other to determine the correct answer. The students will take turns answering questions.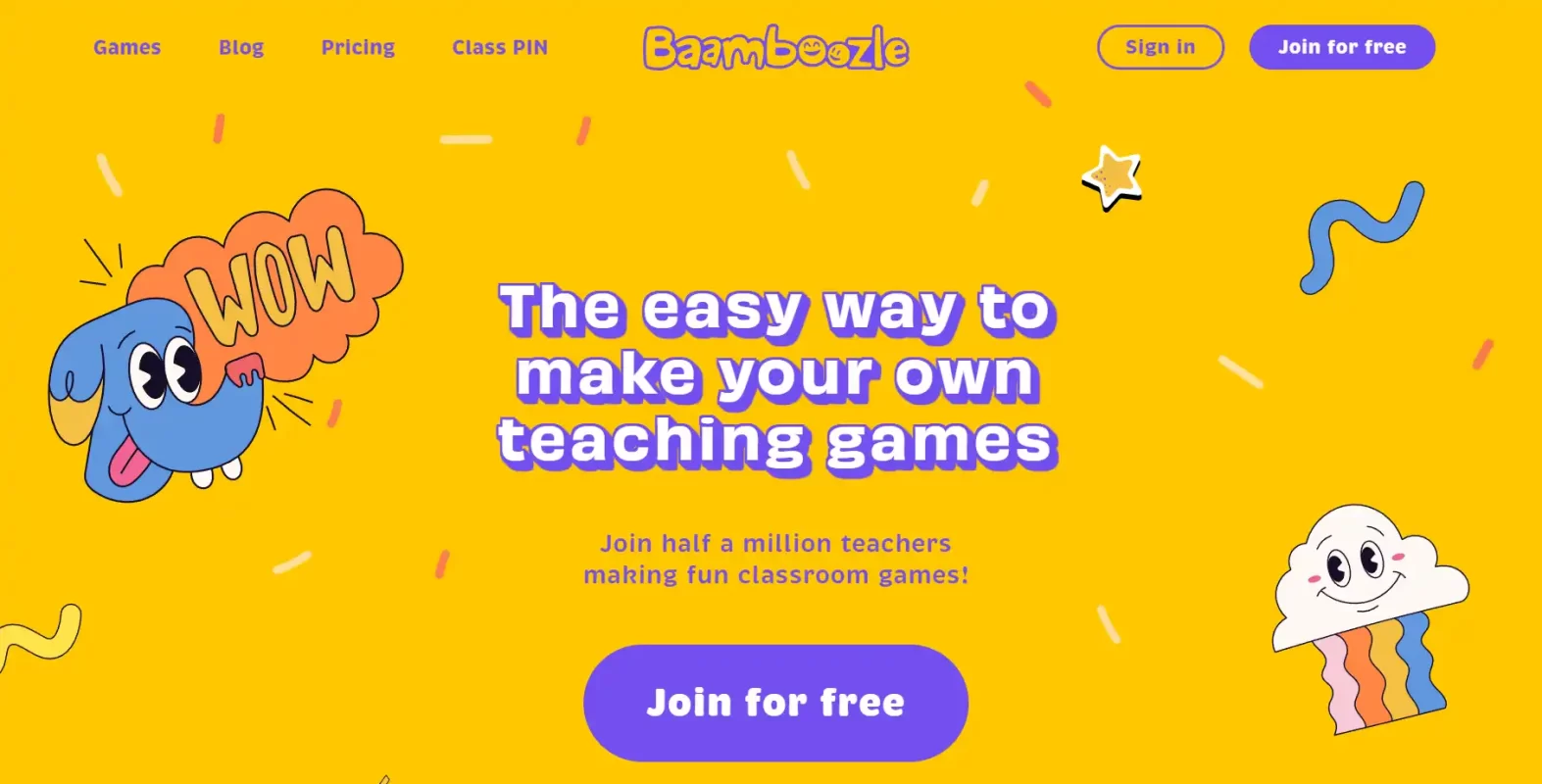 9. Padlet: For Collect and Record Information
It's no surprise that Padlet has become one of the favorites in the online teaching community. You can use Padlet to collect information, record videos, documents, and more. Both students and teachers can benefit from using this digital notepad to make learning in the classroom more fun and interactive.
You may collaborate, produce, share knowledge, and learn from each other on Padlet. Teachers can use Padlet to build group lessons, work on group projects, organize lectures, etc. Teachers can also post information on the platform and give feedback to students.
Students love Padlet because they can create a visual dictionary to highlight the topics they are discussing. They can also write sentences and add images using the new words they learn.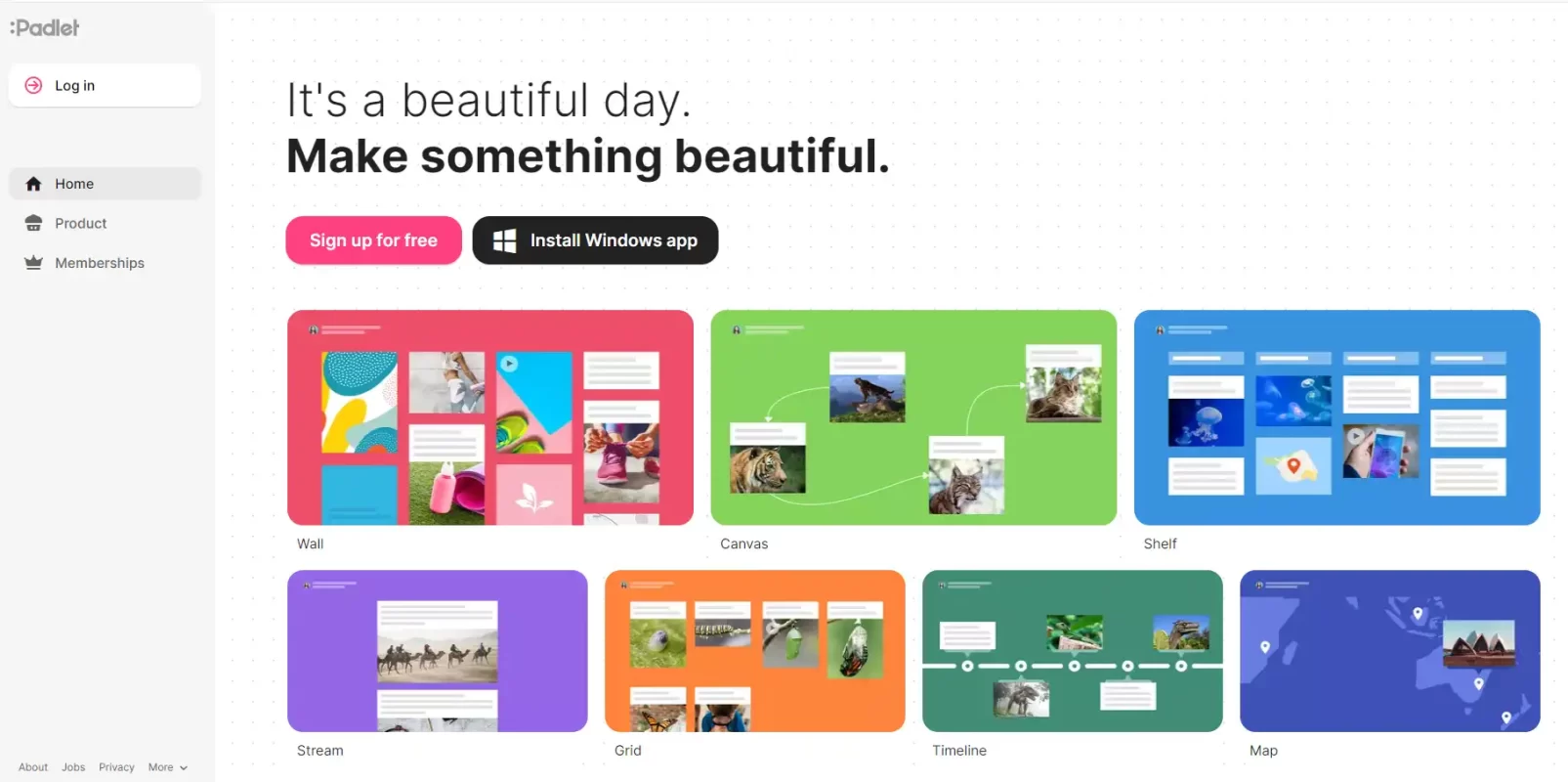 10. Thinglink: For creating interactive images
For educators, Thinglink is one of the most well-liked online teaching tools. Thinglink offers a free trial, but their payment plan is a little expensive. With Thinglink, you can quickly add interactive elements such as music, geolocation, and text to images or movies. You can even combine them with hotspots, 360-degree VR, and other interactive activities for a fully immersive online course.
Thinglink uses interactive imagery to keep your classroom fresh and evoke curiosity in your students.
These virtual tours, simulations, and interactive lessons make online learning appears more authentic. You can even share them as individual files on other websites or social media, such as Twitter and Facebook.

11. Quizizz: For Test and Evaluation
Quizizz is a free online learning tool for students of all ages. It's very easy to use and allows each educational subject to turn into various game levels. All these games are reinforced and evaluated through enjoyable activities. Teachers can use Quizizz to show students relevant quizzes on science, social science, computers, and art. You can also post timed tests or homework assignments with specified deadlines.
The majority of students prefer to play Quizizz in teams in different Zoom breakout rooms. Quizizz offers us a wide variety of free and available quizzes in the gallery. Unlike other game-based learning websites, students can see the questions and answers on the same screen in Quizizz. You can also share it as a game and send the URL to other best online teaching tools like Remind.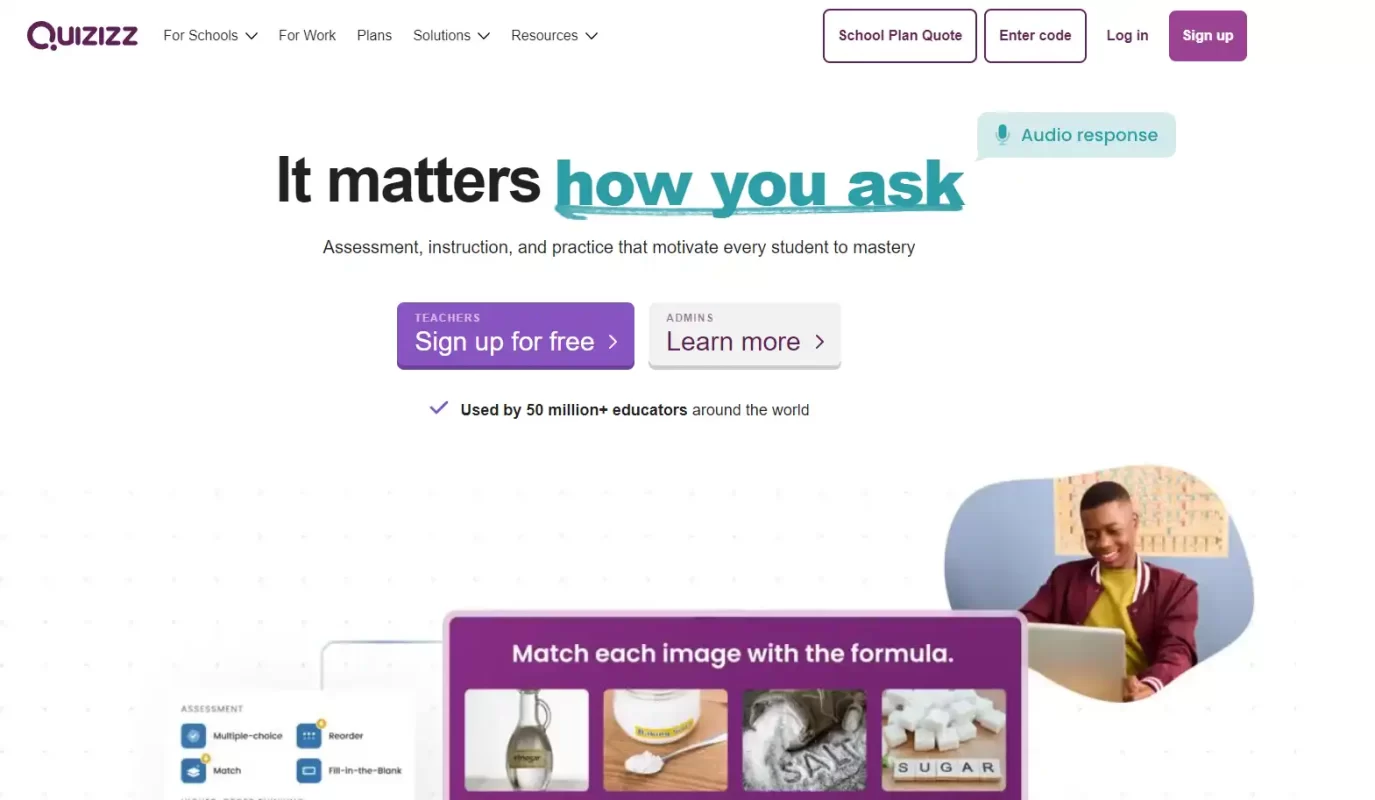 12. Wordwall: For Classroom Interaction
Similar to Kahoot, Wordwall is a practical tool for online language teaching. Teachers can create more effective lessons by choosing the appropriate templates and designing the content of their classes or activities according to their requirements and preferences. Students can access these activities over the Internet on any device, such as smartphones, computers, or interactive whiteboards. Most importantly, Wordwall is suitable for any subject or topic and can be adapted to different learning levels.
Wordwall is often used in real-time meetings. However, it can also be used for homework or practice exercises. The best feature of the platform is its flexibility, which can benefit many students. Many students like to play the Random Wheel game in Wordwall. Teachers can also obtain identical material but different types of language games.

13. Edpuzzle: For Create Video Courses
Edpuzzle is an online platform that is also a fun online teaching tool for the flipped classroom, which helps teachers create an educational lesson from any video. You can post your own videos or use those from popular websites like YouTube and Khan Academy.
After creating a video lesson for students, teachers can add questions, comments, voiceovers, audio annotations, and more to enhance the learning experience for their students. With Edpuzzle, students can watch video lessons on any device with an Internet connection and learn at their own pace.
And thanks to its analytics tools, teachers may track student progress by looking at who is watching the video and whether they are comprehending the material. Edpuzzle also works with any subject or grade level and integrates with other platforms such as Google Classroom.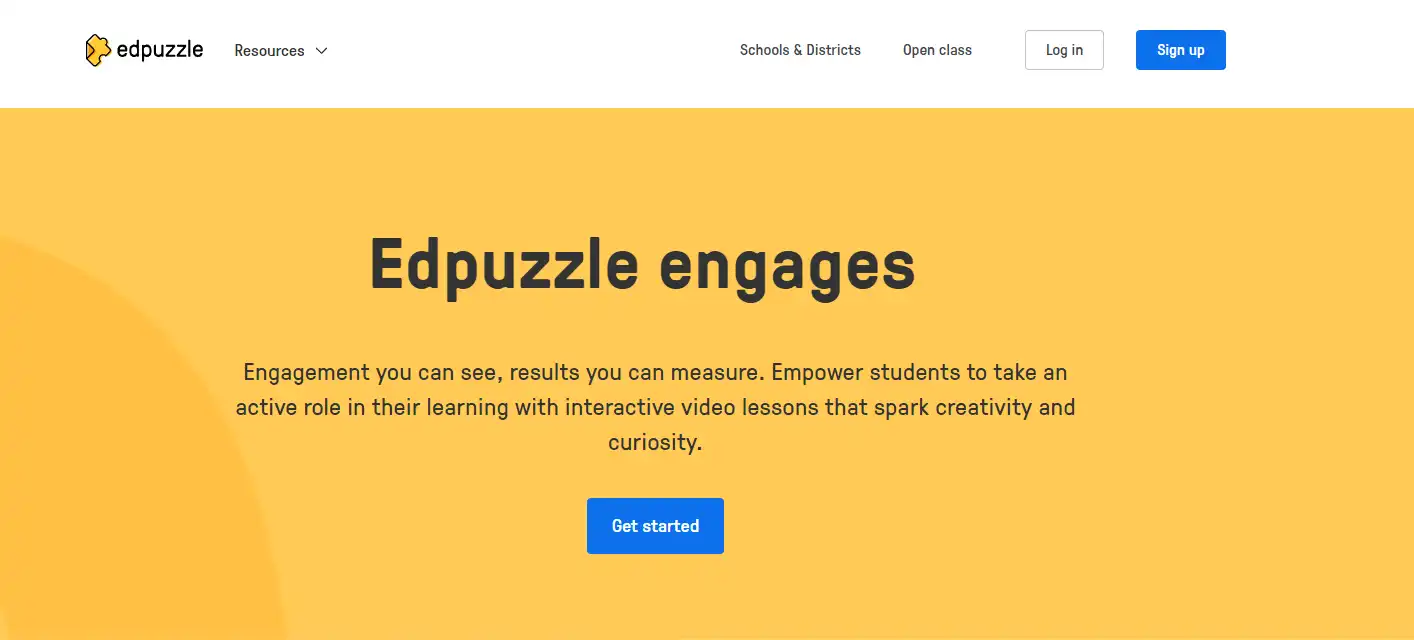 14. Remind: For Better Communication
Communication with parents and students is necessary for education. Remind is a platform for online teaching that enables students, teachers, and parents to communicate with each other in real time on their cell phones. Many teachers and parents of students prefer to use Remind because they can communicate with each other more frequently but use fewer tools.
Remind supports more than 90 different languages and has many kinds of features such as voice calls, video conferencing, online teaching, etc. Remind can send all notifications to mobile devices. Teachers can use Remind to respond to messages promptly and schedule their office hours to manage their private time better. This tool can also be integrated with Google Classroom and Google Drive for easy access to classroom materials.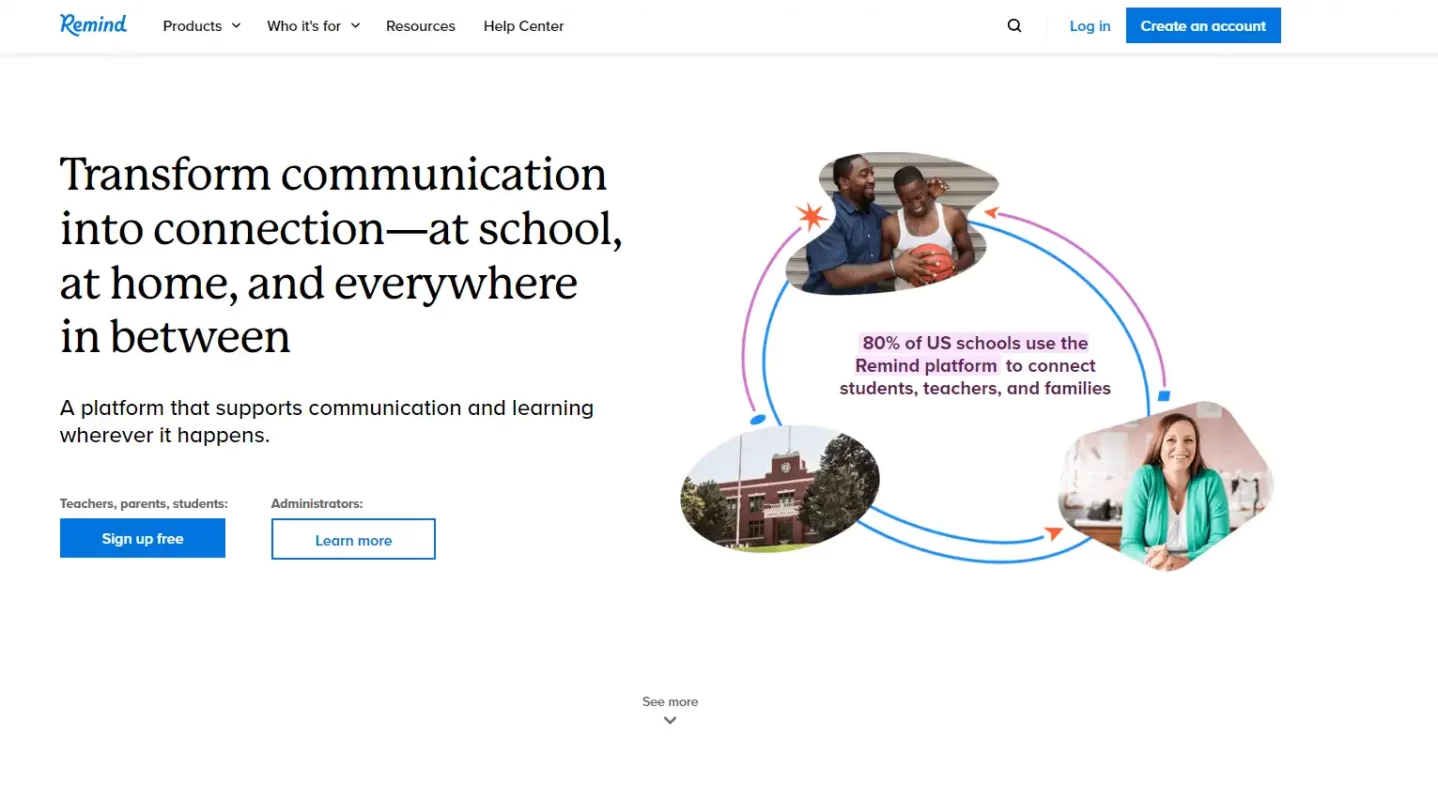 15. ClassDojo: For Classroom Communication and Community Building
Another classic and free remote learning tool is ClassDojo, which is commonly used for classroom communication, community building, and behavior management. It establishes a common platform for teachers, students, and parents to communicate and then creates a strong community around the classroom.
ClassDojo is a tool for improving student behavior. It's focused on teachers offering immediate feedback to students in the classroom and fostering a positive learning atmosphere. As students participate in in-class learning, ClassDojo will send real-time notifications to them with messages like "Good job!".
This information can be shared with parents and administrators through the web. ClassDojo can also assign tasks to students in order to develop better behavioral skills.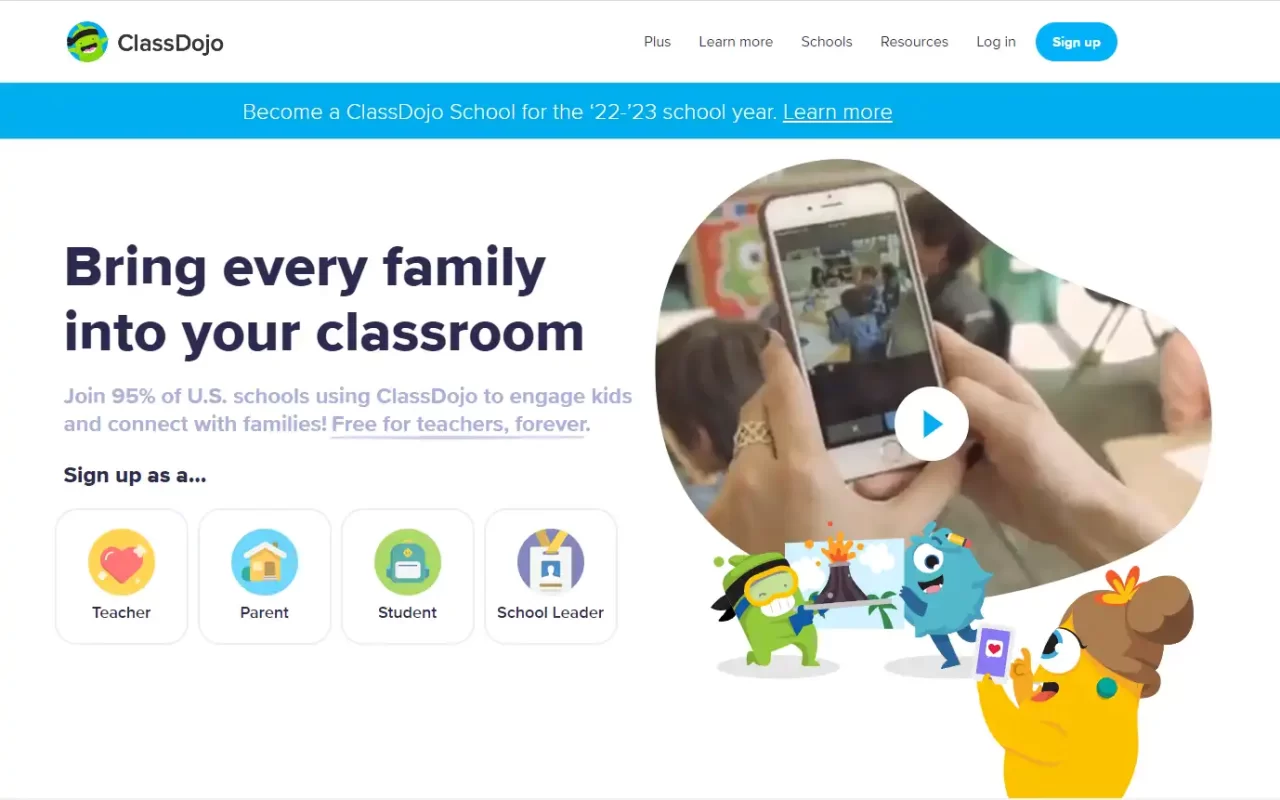 Conclusion
The majority of teachers and students now use online teaching tools as education continues to change daily. Regardless of which tool you use, the most important thing is to make sure your students are keeping up with the lesson plans to prevent them from falling behind.
Any learning tool you use should be easy to understand and use so that your students can learn more effectively. So try one of the online learning tools mentioned in this article. By the way, you can use FineCam with other tools in combination. Download and have a try!