In this modern era of collaboration and communication, online meeting is not a strange thing for us, and Zoom is a commonly used tool for such purpose. But sometimes you might find it boring and dull to have a long-lasted Zoom meeting or webinar. To solve the boredom, one possible way is to add various Zoom backgrounds. And if you are a Star Wars fan, it would be great to add some Star Wars-themed backgrounds.
As one of the most popular IPs nowadays, Star Wars owns millions of fans around the world, and it's a huge media franchise that encompasses many areas like movies, novels, video games, toys, comics, and TV programs. The world of Star Wars is so charming and beautiful, here we will show you 6 epic and free Star Wars Zoom backgrounds for Star Wars fans to make the online meeting more engaging.
6 Epic and Free Star Wars Zoom Backgrounds
Darth Vader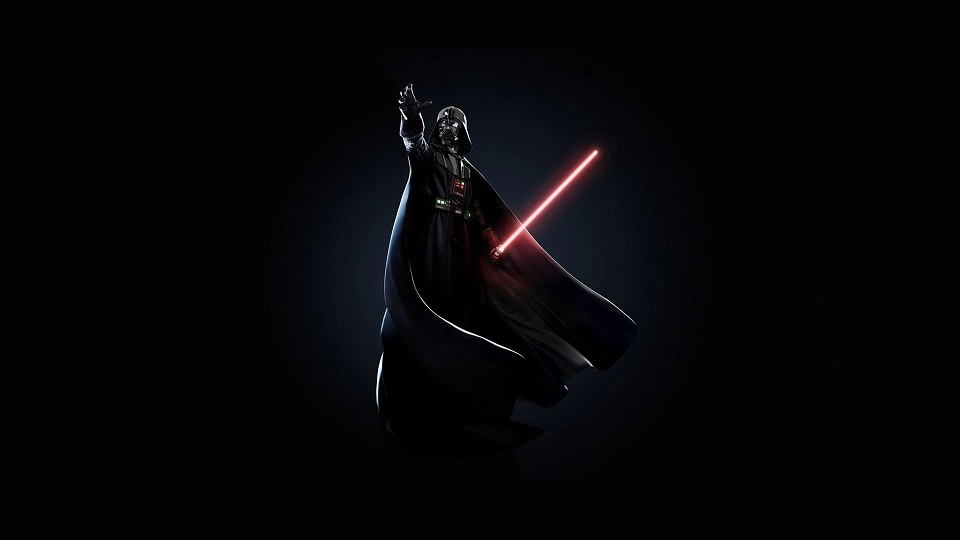 When talking about the most iconic character in Star Wars, Darth Vader always has his place on the ranking. Darth Vader is usually considered an antagonist in Star Wars films, and he has been favored by a lot of fans quickly after the film was on.
Darth Vader fans usually call him The Black Warrior due to that highly recognizable black armor. The fans love this antagonist not only because of his impressive looking or his powerful and imposing temperament but also his complex personality and tragic stories. In his background story, Darth Vader was once known as Anakin Skywalker, a Jedi warrior hero who was corrupted by the dark side of the Force and turned into a villain in the end.
And now, by downloading the Darth Vader Zoom background below, you can let this Sith Lord stand behind you while having a virtual meeting.
Click here to download the original picture.
Star Destroyer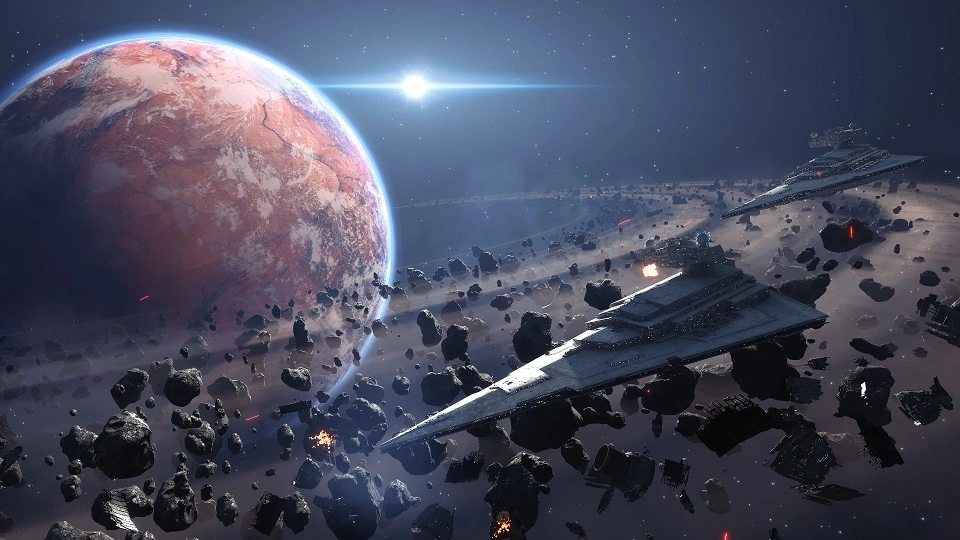 As you can see from the name, the Star Wars franchise contains war elements, and the war that happened in the universe will surely use spacecraft.
Star Destroyer is a type of warship mainly used by the Galactic Empire fleet in the world of Star Wars. These warships have menacing arrow-shaped designs, and massive sizes that can reach 1.6 kilometers in length. What's more, the Star Destroyer is equipped with a number of powerful weapons like ion cannons, missile launchers, and turbo lasers. Which makes Star Destroyers a great force wielded by the Empire to sustain its dominance.
There are several famous Star Destroyers in the Star Wars franchise. For example, Darth Vader has a Star Destroyer flagship named the Executor, and another popular character, Kylo Ren also commands a Star Destroyer. Now, you can have your own Star Destroyer on the Zoom background too.
Click here to download the original picture.
May The 4th Be With You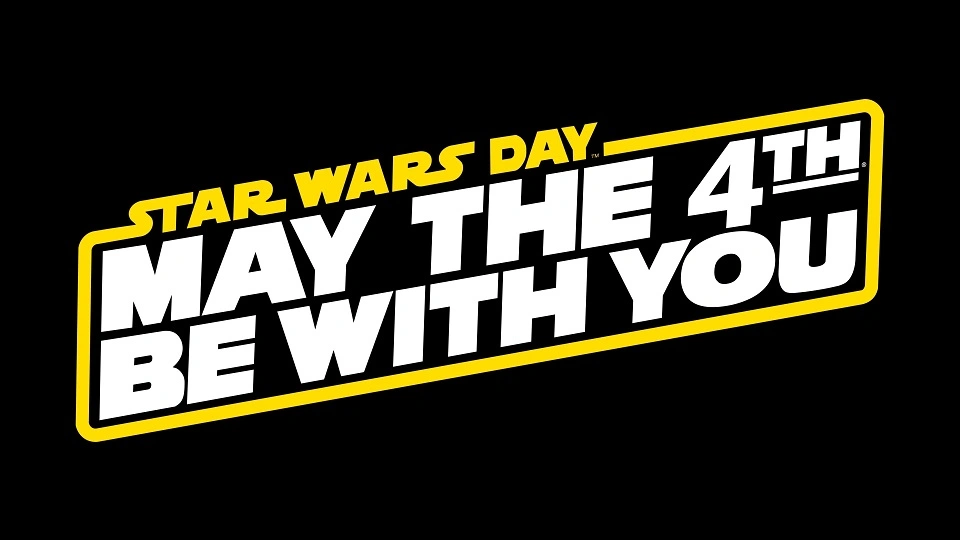 May 4th is also known as Star Wars Day among the fan community because it's based on the famous phrase "May the Force be with you" from the Star Wars franchise.
On May 4th, Star Wars fans from all over the world will annually celebrate this franchise, even the creator and the owner of Star Wars, Lucasfilm and Disney have accepted this celebration. There will be various events related to the Star Wars theme on this day, fans will dress up as their favorite characters, join themed parties, share and discuss Star Wars content on social media, and watch those classic movies together.
By using the May 4th Star Wars Zoom background, you can show your love for the Star Wars franchise on this special day too!
Click here to download the original picture.
The Mandalorian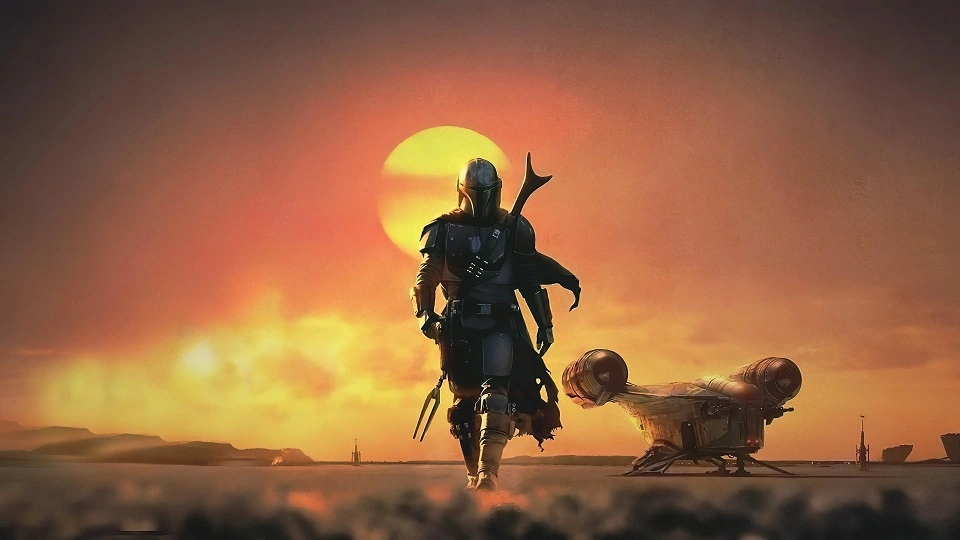 The Mandalorian usually refers to the spin-off TV series of Star Wars, and the main character of this show is exactly a Mandalorian bounty hunter who carries a little creature called "Baby Yoda" by fans.
This TV series received a high reputation for its solid quality, storytelling, visual effects, performances, and character development, almost every part is impeccable in The Mandalorian. More importantly, it successfully combined the Star Wars elements with a Western-inspired theme, especially the spirits of the classic Star Wars trilogy, and expanded the Star Wars universe.
Both Star Wars fans and newcomers who know little about the franchise can enjoy The Mandalorian, and now, you can also have this mysterious Mandalorian bounty hunter on your Zoom background.
Click here to download the original picture.
Millennium Falcon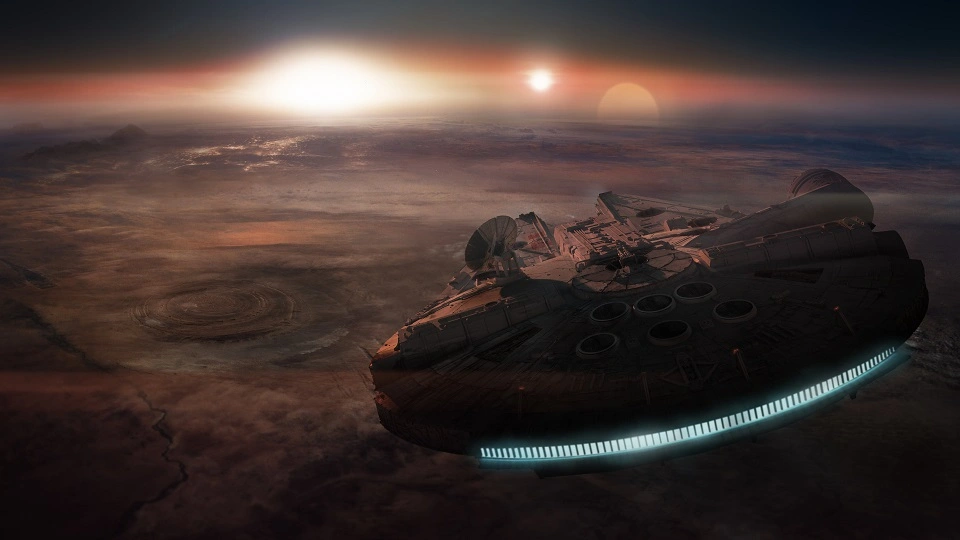 Millennium Falcon is a legendary starship in the Star Wars franchise, its popularity is no less than Star Destroyer.
In the Star Wars movies, Millennium Falcon is a modified light freighter, and it has a unique shape similar to a round plate. Speaking of modification, that's what makes Millennium Falcon famous, it's equipped with a sublight and hyperspace engine which provides it with impressive speed, and the durable shield is also an essential factor that makes Millennium Falcon successfully survive countless battles.
Despite having a lot of owners in its history, the most famous Millennium Falcon pilot is Han Solo who has a Wookiee co-pilot called Chewbacca. And after getting involved in and playing an important role in a series of important events like the battle of Yavin and the attack on the second Death Star, Millennium Falcon has become a symbol of freedom, adventures, and rebel spirit. Here you can download the picture and use this legendary Millennium Falcon as your Zoom background with ease.
Click here to download the original picture.
Stormtrooper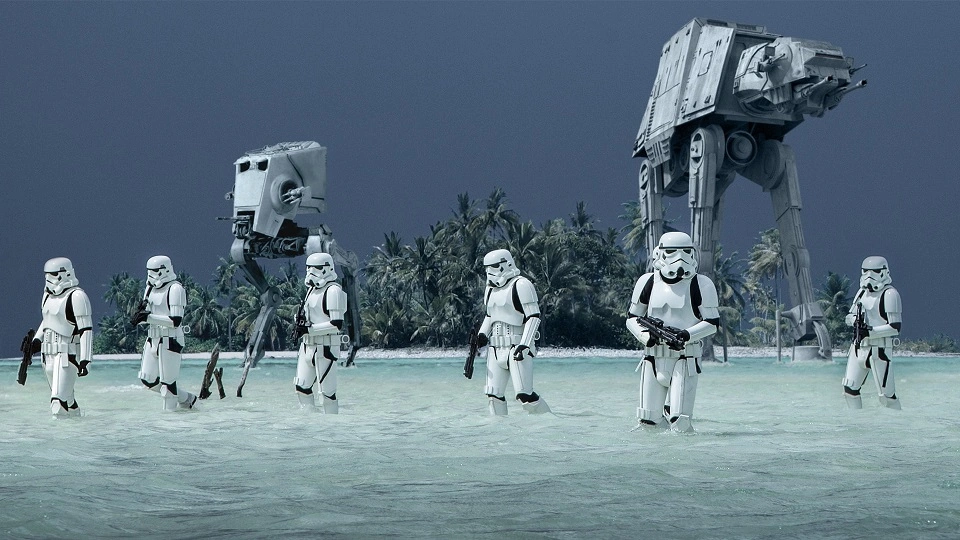 Stormtroopers are the military forces of the Galactic Empire and the First Order. Stormtroopers usually wear a combination of white armor and a white helmet, and they no doubt represent the mighty and oppressive power of the Empire.
There are many variants of these soldiers, they are deployed for various tasks everywhere, from the planet's surface to the space combats, from maintaining order to suppressing rebellion. Stormtroopers are common in almost every Star Wars product, which makes them even more iconic than any specific main character.
Click here to download the original picture.
Tips: How to Use FineShare FineCam to Change Zoom Background
FineCam is an AI-powered virtual camera software that can help you set Zoom background for online meetings effortlessly. No need for a green screen for the AI technology will automatically finish the job of changing the background. What's more, you don't even need an external webcam because FineCam allows you to turn your phone into an HD webcam at any time.
Currently, FineCam is available on both Windows and macOS, download now and have a try!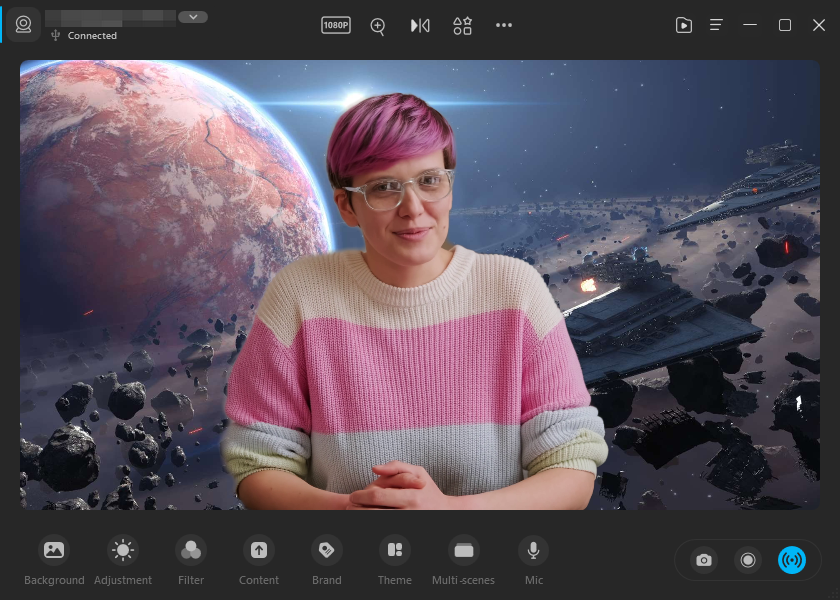 Conclusion
Using virtual Zoom background is a great idea to light up the atmosphere of your online meeting, especially when you and the viewers are fans of this franchise. Hope this post can help you find the ideal background.