Despite being a useful tool suite for screen recording and video editing, Camtasia has some drawbacks that can't be ignored. Its users often complain about the random crash issue, high RAM usage, and the expensive one-time price without upgrades and maintenance included. Now, those users might get tired of it and want to use Camtasia alternatives for better experiences during video production.
If you are one of the Camtasia users and have similar thoughts about replacing it, you have come to the right place. In this article, we will show you the 5 best Camtasia alternatives in 2023.
What is Camtasia?
Camtasia is a software suite developed and published by TechSmith. It's usually regarded as a tool for screen recording, recording webcams, and even PowerPoint slides. It also has a built-in video editor that provides handy functions like adding transitions, annotations, effects, and captions. Currently, Camtasia doesn't provide any free trial, and the only purchase option is the lifetime plan of $299 for each user, which is more expensive than most similar software.
5 Best Camtasia Alternatives You Should Check Out
#1. FineShare FineCam
FineCam is an AI-powered virtual camera that can also be used as a powerful screen recorder too. Like Camtasia, FineCam supports recording both your screen and webcam at the same time. What's more, it can use your iPhone as an HD webcam if you don't have such equipment, which saves you some budget.
When recording with FineCam, the functions related to the webcam background can be a great help too. You can blur and remove the webcam background, or change it entirely with various options. For online teachers, using teaching materials as background can make students a better view of knowledge. And for streamers, setting the running games or the movies as the background will make the viewers more engaged. Whether you want to change the webcam background with an app window, local image, YouTube video, and so on, FineCam got you covered.
Generally speaking, FineCam might be one of the best video recording software you can find, and it could be a powerful video production tool for content creators, teachers, streamers, and sale staff.
There's no time-limited free trial, you can use FineCam for free as long as you want, making it a great choice for people who are looking for Camtasia alternatives free. Even when you want to purchase a lifetime license, it also costs less than Camtasia.
If you are interested, download it now and have a try on both Windows and macOS.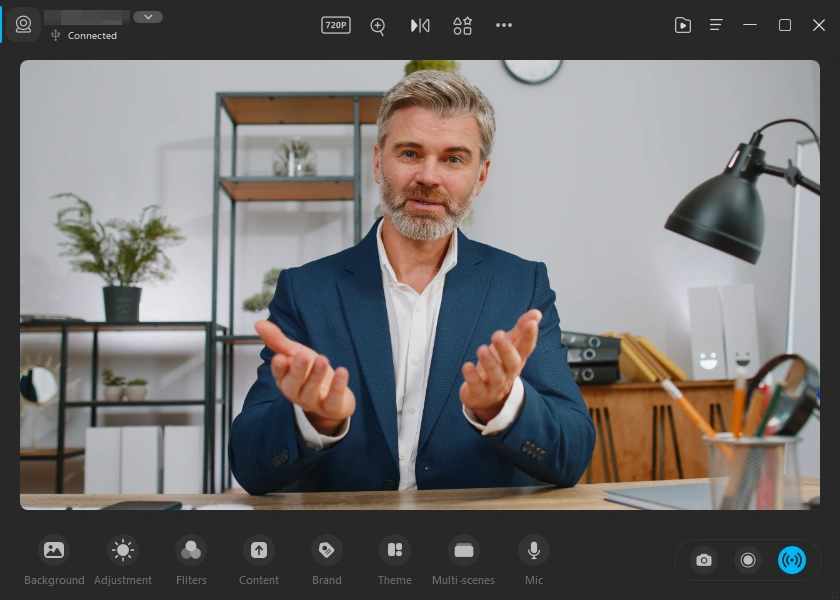 #2. OBS Studio
OBS is surely a very popular option for any topic related to video recording. If you want to use Camtasia alternatives open source, this one is exactly the ideal software for you.
OBS is totally free and has been commonly used in gaming and streaming areas for many years, and it does have something in video recording. With this tool, you can record multiple scenes simultaneously, and each scene contains more than one source such as web pages, slides show, and video games.
In the meantime, OBS is also well-optimized thanks to its great user community. It doesn't take up too much CPU and memory on your PC, so there will be no performance issues when you are playing heavy video games or other programs.
However, OBS is also famous for its steep learning curve, a beginner needs to spend quite some time learning how to operate this tool. In that case, you better have some experience related to video production before using it as your Camtasia alternative.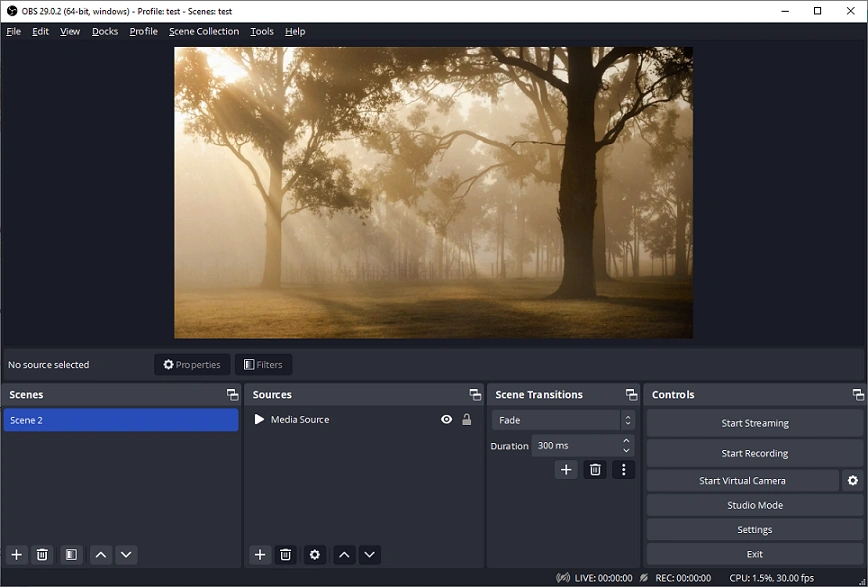 Have trouble in learning how to use OBS? Try the alternatives: 9 Best OBS Studio Alternatives for Mac & PC in 2023
#3. Bandicam
Bandicam is also a free option for Camtasia alternatives. It's a highly reliable and lightweight screen recording software that can capture anything on your computer screen.
Bandicam provides several recording modes available, the game recording mode is specially designed to record video games, the device recording mode allows you to record external devices such as a TV, and the usual screen recording mode. You can choose one of them according to your actual needs. Another advantage worth talking about on Bandicam is the recording length, it allows you to record long videos for more than 24 hours. But sadly, the free version only supports 10 minutes of recording at most.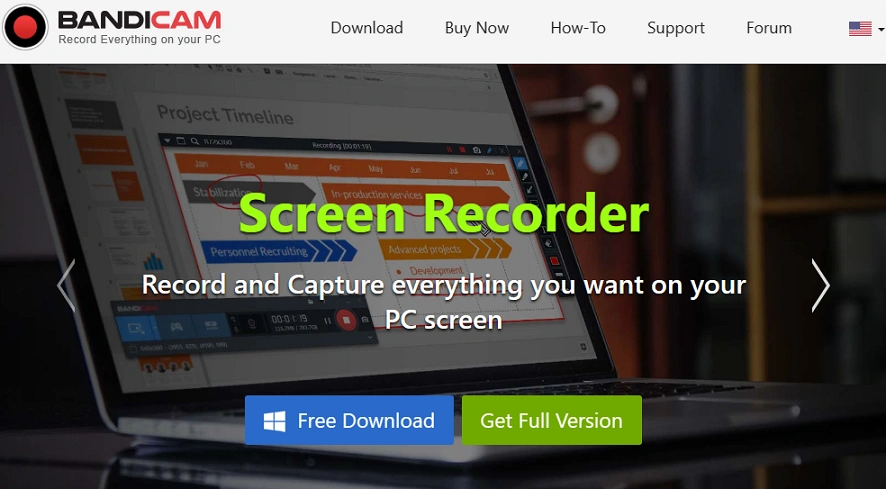 Want to get rid of Bandicam free version limits? Try some alternatives too: Bandicam Alternatives: Top 7 Screen Recorders You Need to Try
#4. Ezvid
As a free screen recorder, Ezvid is a decent solution for Camtasia alternatives. The latest version of Ezvid offers a screen recording function that allows you to capture ongoing activity on your screen.
Similar to Camtasia, Ezvid also supports some basic video editing like changing speed, adding text, image slides, and much more. And the processing speed is also a highlight point of Ezvid, this software uses the latest C++ binaries to take advantage of modern multi-core CPUs and graphic cards, so it can finish the recording and editing works faster than other software.
Unfortunately, Ezvid is currently only available on Windows systems, macOS and Linux users have to try other alternatives.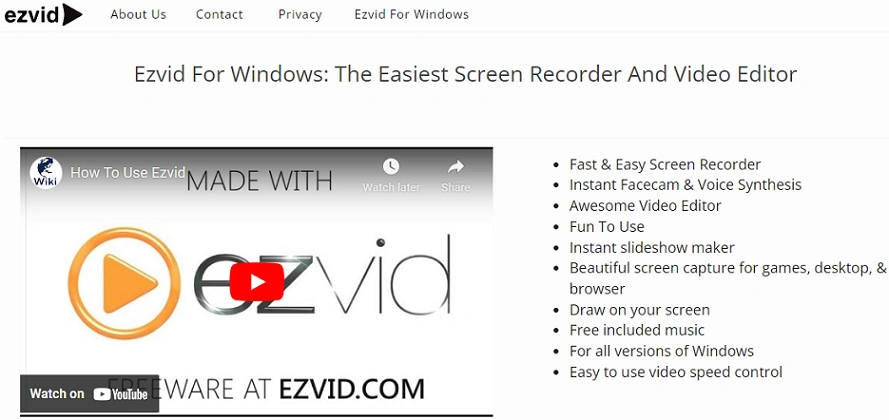 #5. QuickTime Player
Compared with other screen recording tools, QuickTime Player might be less well-known because it's a screen recorder that is only available on macOS. But still, it's one of the best choices for Camtasia alternatives macOS.
QuickTime Player is completely free since it's pre-installed software. The screen recording function of QuickTime Player is capable of recording the entire screen or a selected area, and the audio will be recorded by the built-in microphone too.
Meanwhile, QuickTime Player is perfectly compatible with other Apple products such as iPad, iPhone, and iPod touch screens. You can record their screens with QuickTime Player and save recordings as video files on your Mac computer with ease.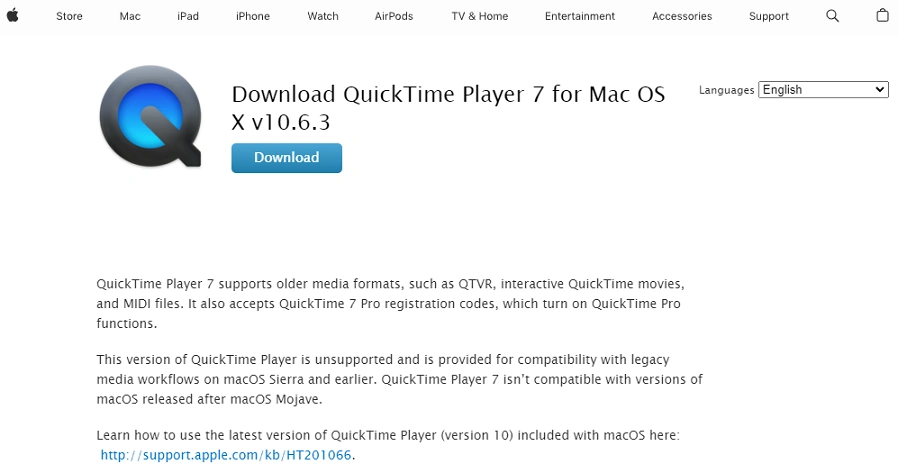 Conclusion
All the Camtasia alternatives listed above have unique features, and if you want to know which one is the best, here we recommend FineCam. It's not only cheaper than Camtasia but also easier to use. We hope this article can help you make the final decision.
Look Superb in All Videos
FineCam is an AI-powered virtual camera for Windows and Mac. It makes you look better in Zoom, Teams, YouTube, makes video production easier, and tunrs your phone into an HD webcam. Get it for free.