As one of the best browser applications, countless people from all over the world are using Chrome to access websites and have fun on the Internet. And a big highlight of Chrome is the extension function that allows you to add useful tools to the browser.
Extensions can make plenty of things more convenient, and recording screens is a common need for Chrome users. In this article, we will show you the top 7 screen recorder Chrome extensions and a screen recorder software special recommendation.
It's true that using extensions is more convenient than using screen recording software in most circumstances. But in fact, the recorder software has unique advantages too.
FineCam is an AI-powered webcam software that consists of a screen recording function. This video recording software allows you to record the screen in resolution from 360p to 4K at most, and no time limit for the recording. In the meantime, all your recordings will be saved as small parts that can be merged into a complete video. Although it's called webcam software, you can use your iPhone as a webcam as well.
And if you are not satisfied with the webcam background and want to make it more attractive, you can blur it, remove it, or change the background entirely.
FineCam is currently available on both Windows systems and MacOS, if you are interested, don't hesitate to click the download button below to give it try!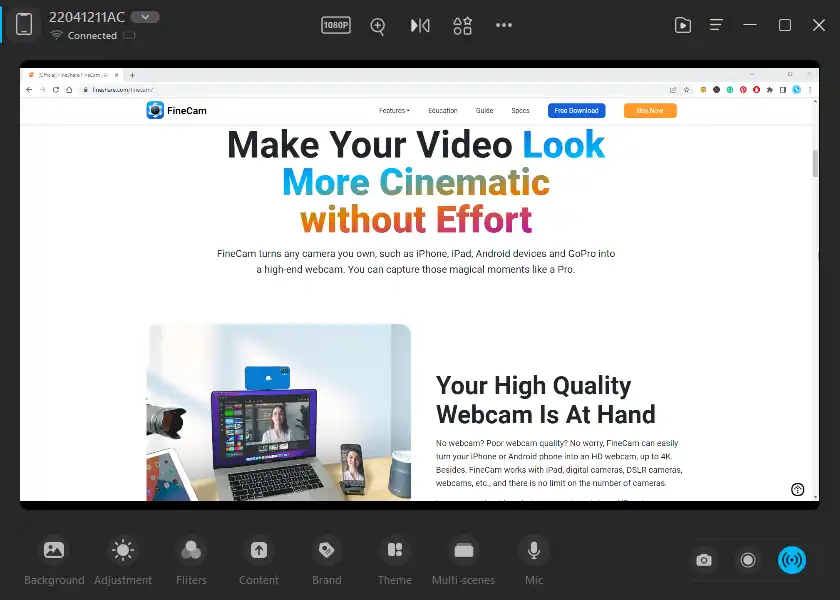 Best Screen Recorder Chrome Extensions
Loom
Loom is a screen recorder Chrome extension with audio included, and it's one of the fastest methods of capturing screens, you only need one click to get it to record your screen. This extension provides you with a cloud storage function where you can store and share your videos without touching the hard drive space on your PC.
You can also share your recordings in the cloud storage, and when anyone views your videos or leaves comments on them, you will receive notifications from Loom.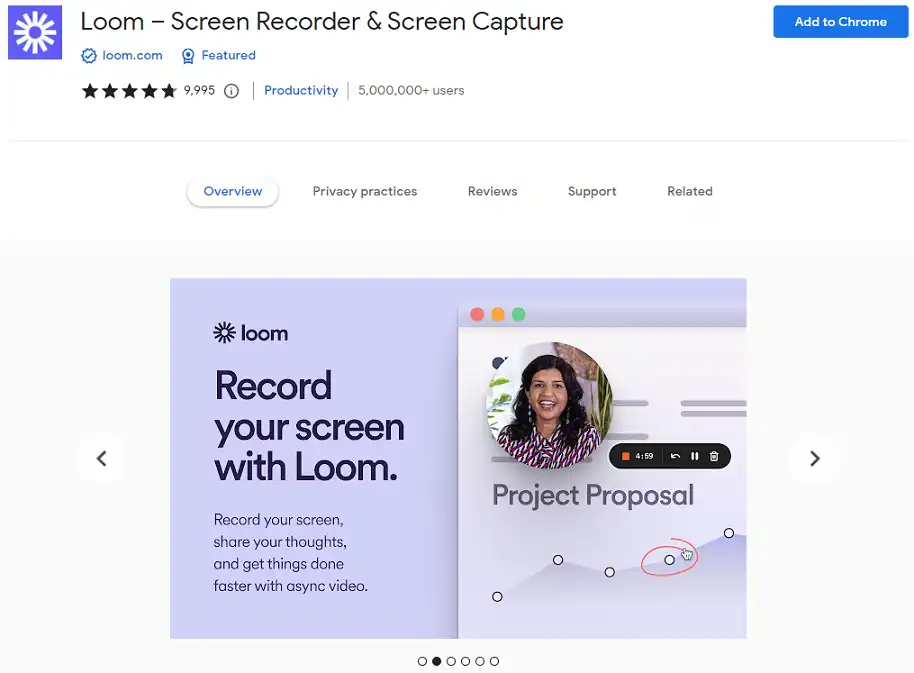 Awesome Screenshot
Awesome Screenshot is a screen recorder Chrome extension free to use. As a browser extension, it comes with a lot of features packed together. For example, one of its features is the 2 in 1 screen recording and screenshot facility.
The capture area is also customizable, you can choose to record a single page, any visible part of the screen, or the entire screen. The editing tools of Awesome Screenshot allow you to make quick changes to captured screenshots like resizing, cropping, blurring, and adding annotations. The supported resolution of video recording is up to 4K, and you can output videos in MP4 or WebM format.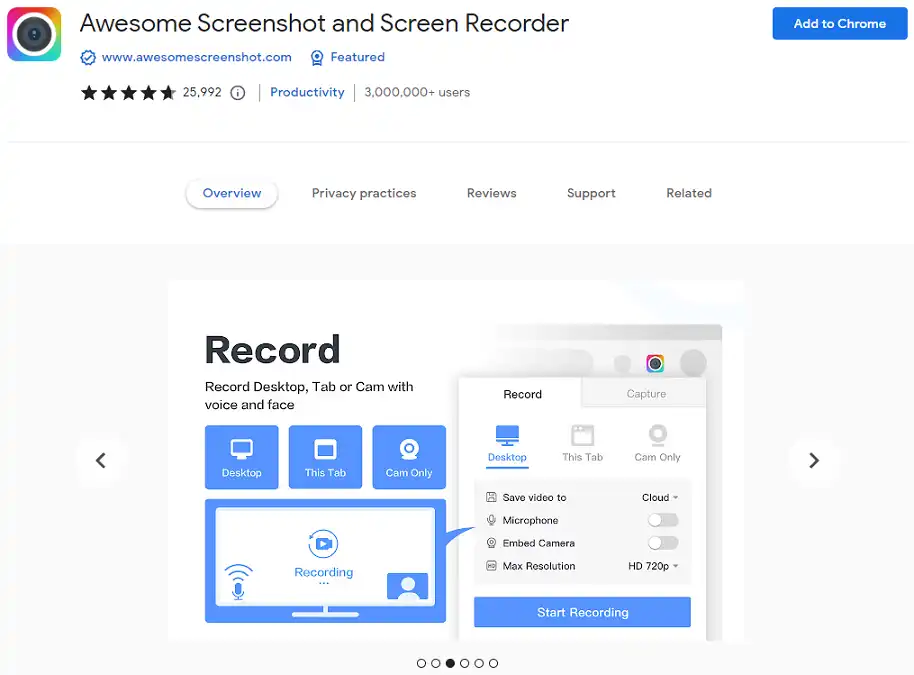 Screencastify
Screencastify is another well-known screen recorder Chrome extension that allows you not only to record your screens but also to edit and share them in a few seconds.
Except for allowing users to embed their webcam into the screen recording, it allows you to record audio alongside the videos if you want. You can also record for free and no watermark during the first 5 minutes of every video, after that, the watermark will be automatically added for free users.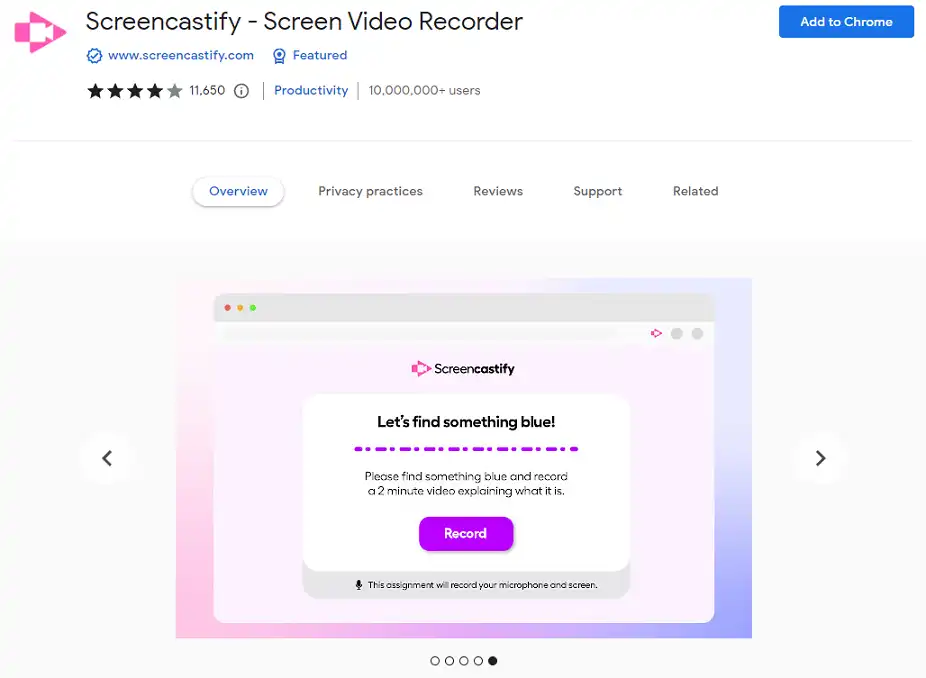 Vidyard
For people who don't want to spend too much time operating the Chrome extension during recording screens, Vidyard is a good choice.
With this simple and easy-to-use Chrome extension, you can record videos for more than one hour even if you are using the free version. And the number of how many videos you can capture and upload is unlimited, you can record videos as many as you want. Although the free version has an unremovable watermark, it's still one of the best screen recorder Chrome extensions.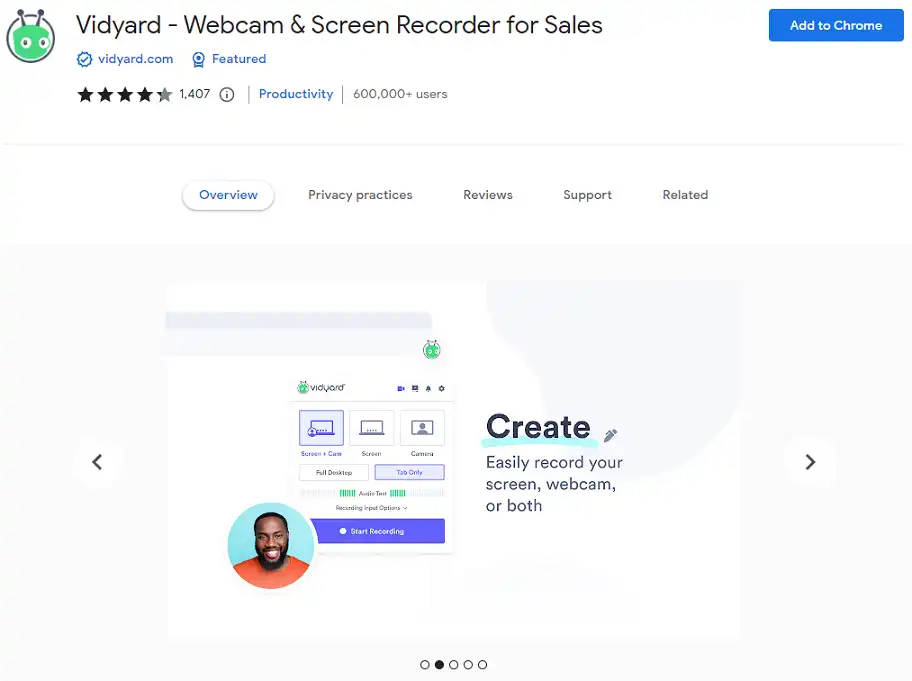 Nimbus
If you are looking for a screen recorder Chrome extension that can record the whole webpage without scrolling, Nimbus is the one for you.
Nimbus supports recording from your webcam too, and no matter how you recorded the videos, you are able to trim and crop them with this handy extension. If you are willing to pay for its premium version, you will gain the ability to add your own customized watermark, and quick access to publish your screenshots or videos on YouTube directly, this would be very convenient for content creators.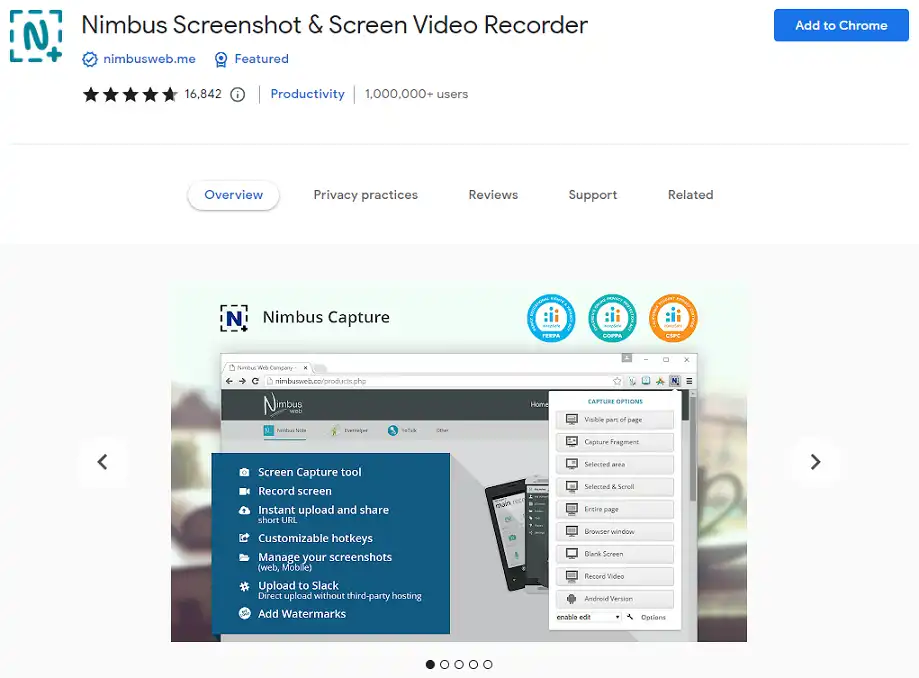 Vmaker
Vmaker provides the functions to record your screen, webcam, or both of them simultaneously. This extension is usually considered a combination of Zoom and Gmail and contains their edges in one single extension.
The best part of Vmaker is that users have unlimited cloud storage, so you can make tons of videos without worrying about the hard drive space. It's also a suitable tool for people who love high-definition videos because Vmaker provides a recording resolution of up to 4K.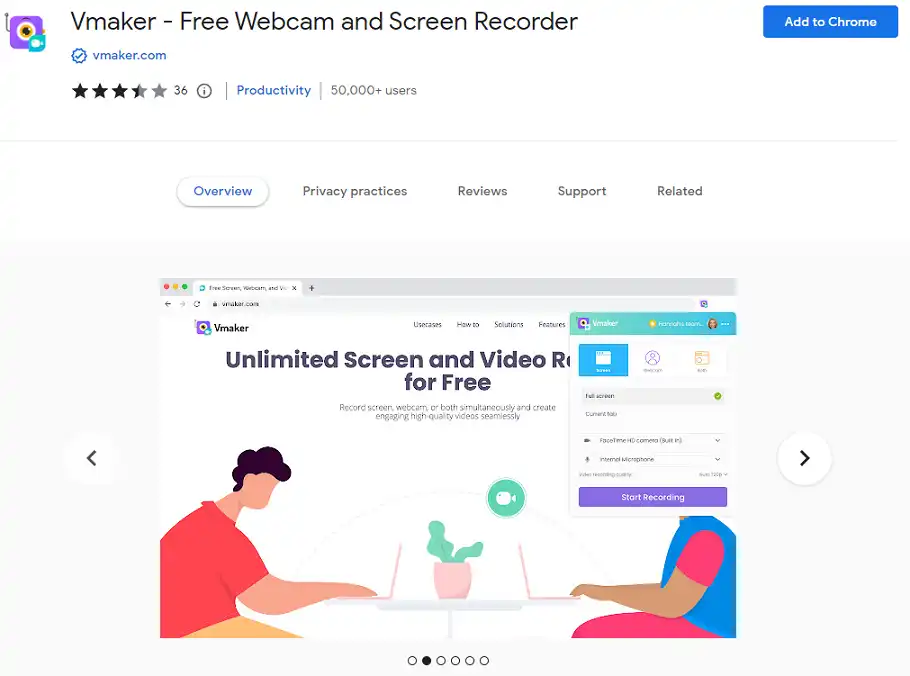 Fluvid
Fluvid is a free screen recorder Chrome extension that can help you to capture and stream videos at the same time. Fluvid is simple and basic, but its functions are quite enough for most users. You can make recordings anywhere, and upload them anytime with it, there are also quick edit options you can choose for your recorded videos.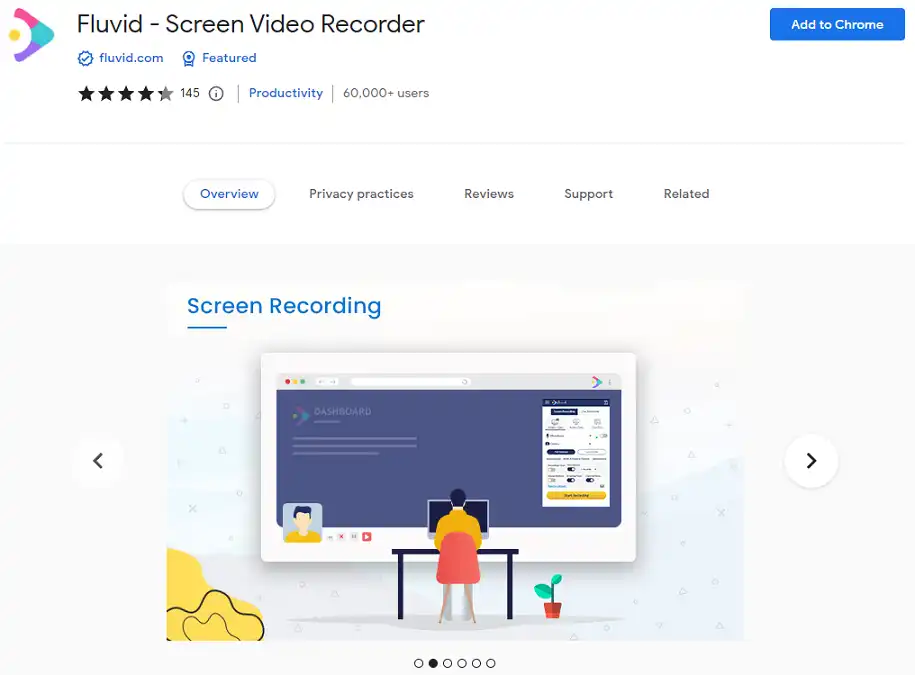 Conclusion
It might be hard to tell which one is the best, for they all got both advantages and disadvantages, so the most important thing is to find the one tool that suits you the best. Check the FineCam for free now, and you will enter a new world of screen recording.