Podcasts have been one of the most popular entertainments on the internet in recent years, and except for audio podcasts, there are also video podcasts coming out. In fact, video podcasts build a deeper connection with your audience than audio podcasts because the audience can not only hear you but also see every expression and body language directly.
Many famous podcasters make their podcasts for the video version, and more and more podcasters are joining this new trend. If you wish to make your podcast channel more charming and attract more viewers, making video podcasts is a good choice. Here we will show you the best 5 video podcasting software that can help you improve.
#1. FineShare FineCam
FineCam is an AI-powered webcam software integrated with multiple functions such as video recording and background removal. For podcasters, FineCam is a free video podcasting software that provides you with a recording function of 4K resolution plus lossless audio. It's quite easy to use, just set your webcam and desired background, click the record button and everything is done.
Don't want a dull empty room as the video podcast background? Change it to a beautiful scenery photo or an MV from YouTube, you can choose anything you like as the background. This software can also turn your phone into an HD webcam and the multi-camera function allows you to record a video podcast from different angles.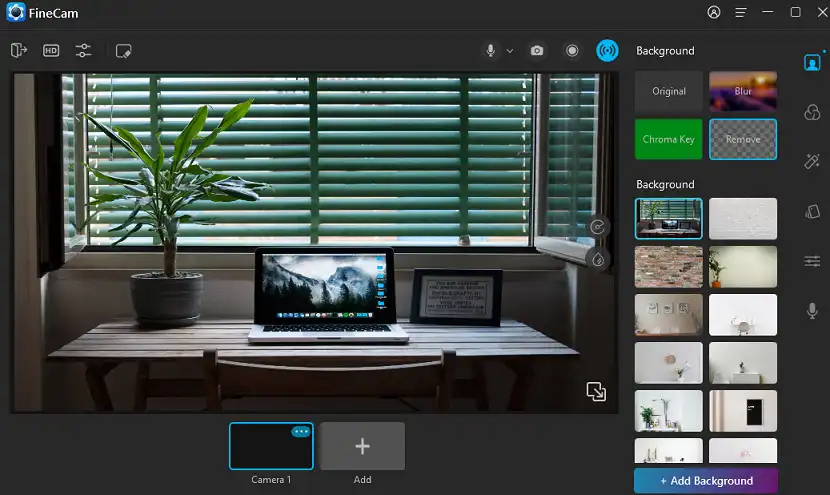 #2. Riverside
Riverside is a podcast recording platform that allows you to record podcasts on a browser window or its mobile app. To use it, you need to sign up first, and there's a 12-hour limit in recording per month for free users.
It could be a convenient tool for video podcast recording, but since video podcasts are recorded online, there's a risk of losing your recordings whether they are finished or unfinished, you'd better download them from the website.
Also, the social streaming function of Riverside is best for podcasters who want to promote products on multiple mediums quickly. This function can stream your video podcasts to social media like Twitter, Facebook, and Twitch at the same time.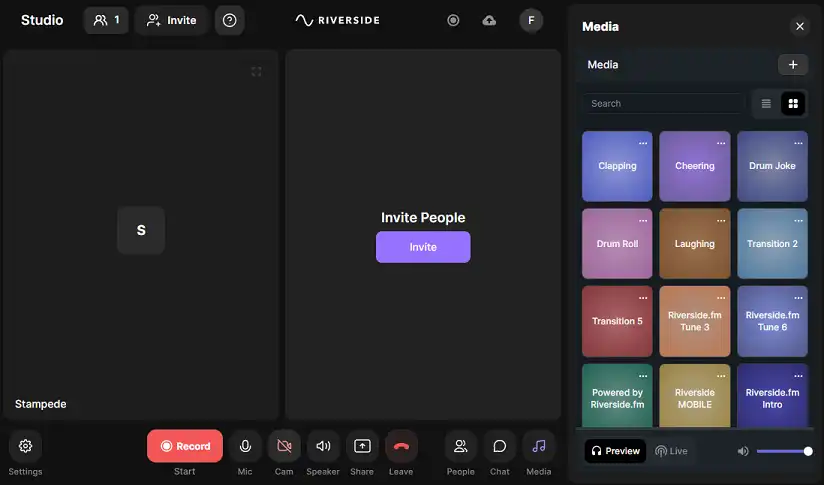 #3. StreamYard
Like the previous one, StreamYard is also an online platform for podcasters to make their products. You don't have to register an account for this one, but it requires your email address every time you use it. Free users have 2 hours of local recordings per month and there will be a StreamYard logo on products.
Although, as you can see from its name, Streamyard focuses more on streaming rather than post-production editing, the max resolution it support is 1080p due to the social media's limit. If you are not interested in pursuing ultra-HD video podcasts, it would be a handy tool for making video podcasts.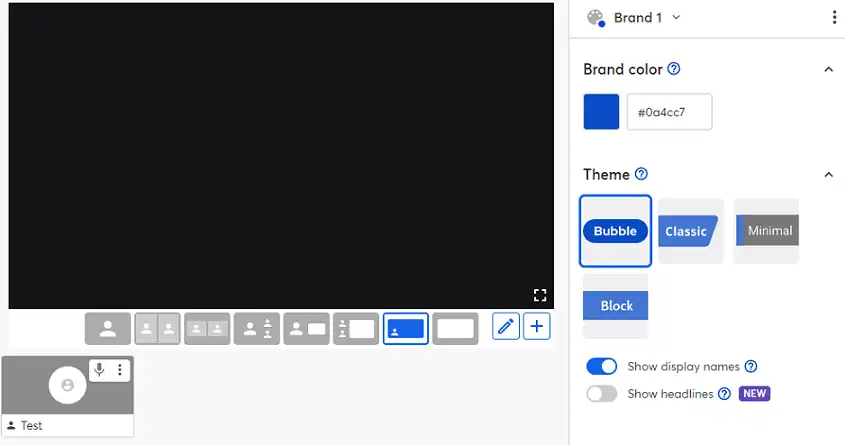 #4. Director Suite 365
Director Suite 365 contains four pieces of software in total, they are PowerDirector, ColorDirector, AudioDirector, and PhotoDirector. This software bundle covers multiple areas including video editing and audio editing. You also need more than 1.5GB of hard drive space to install all of them.
With lots of functions inside, Director Suite 365 is still friendly for beginners, and the powerful tools will ensure experienced podcasters be able to improve their products further. Different software collaborates with each other perfectly, no matter what you need to start a video podcast, you can find it here.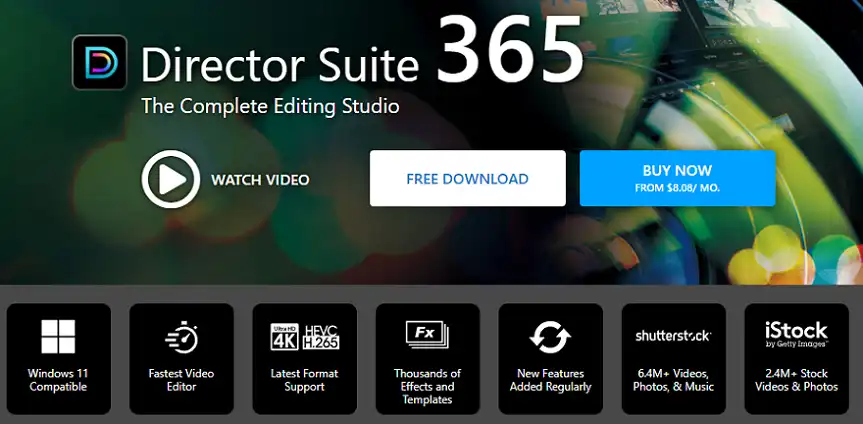 #5. Adobe Premiere Pro
Adobe Premiere Pro is one of the best video editors, famous for its professional-level functions. It provides a free trial for at least 7 days, then you have to subscribe to continue.
Premiere Pro can every need of yours during making video podcasts. And that also means the higher requirement of devices, Premiere Pro needs a better computer than other video editors to fully show its potential.
Usually, it's not suitable podcast video software for any beginner, you will have to spend lots of time learning how to use it, but once you get through the beginner period, Premiere Pro is the best tool for your podcaster career.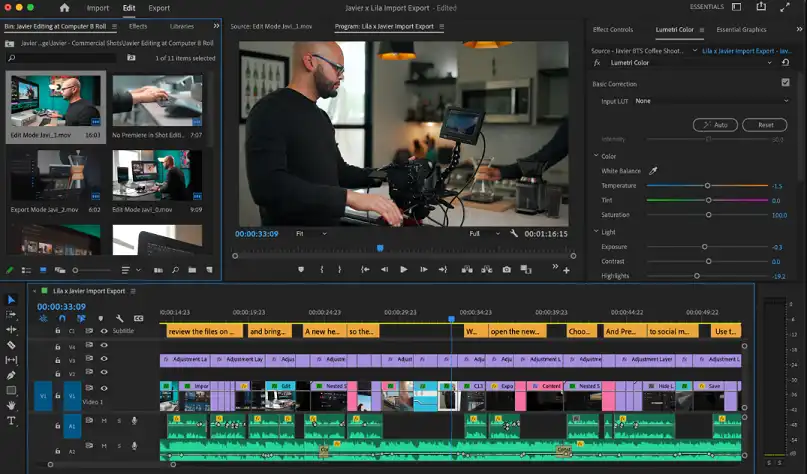 Conclusion
Advances in both hardware and software have made it easier for people to make video podcasts. Though finding a good tool is only the beginning, you still need to pay more effort to become a better podcaster. We hope the listed software can help you, and good luck with your podcaster life.