Do you want to have a voice that can rock the crowd and make your mixes more memorable? Do you want to sound like a professional DJ without spending a fortune on voice actors or voice coaches? However, not everyone has a natural gift for voice modulation. That's why many DJs use DJ voice generators, which are software or web-based tools that can create amazing voiceovers for their performances.
In this article, we have done the research for you and compiled a list of the 6 best DJ voice generators that you can use to sound like a professional DJ.
FineShare FineVoice: Best DJ Voice Generator Software
Do you want to sound like a different person or even a celebrity? Do you want to create stunning voiceovers for your videos, podcasts, or presentations? FineShare FineVoice is a powerful DJ AI voice generator that provides a range of features to enhance and transform voices. It's a must-have voice assistant for DJs who want to create dynamic and engaging voiceovers for their performances.
With FineVoice, you can choose from a variety of realistic and entertaining voices of cartoon characters like Peppa Pig, Shrek, and Sonic and celebrities like Lady Gaga, Andrew Tate, and Morgan Freeman. You can also choose from anime and game characters like Hatsune Miku, Dio, Danganronpa, and Dagoth Ur. Besides, FineVoice supports multiple languages and can quickly generate human-like voiceovers for your videos in different languages.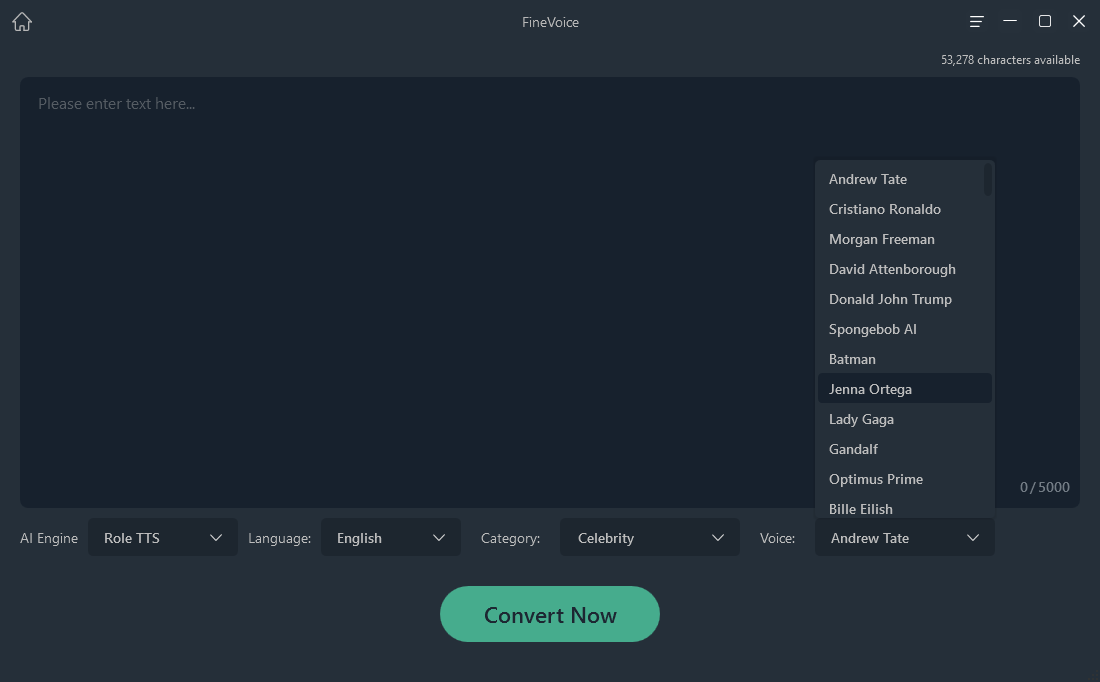 Features:
Intuitive and simple to use
Record your voice with high-quality sound
Create professional-sounding voiceovers for your videos with over 200 natural-sounding text-to-speech voices in 40 languages
Offer various sound effects
Transcribe your recordings into text with high accuracy and speed
Extract audio from video files and modify the voice of the audio file
5 Popular Online DJ Voice Generators
If you don't want to install any DJ text to speech software on your computer, here are 5 popular online DJ voice generators.
Speechify is a powerful DJ voice generator that allows you to create unlimited, high-quality DJ voiceovers for personal or commercial projects. You can select multiple voices from over 60 natural-sounding options, including Snoop Dogg, John, Donald Trump, and many more.
Speechify also gives you granular control over pronunciation, pauses, pitch, and other aspects of the generated voice. You can export the high-quality audio file and use it for your DJ performances.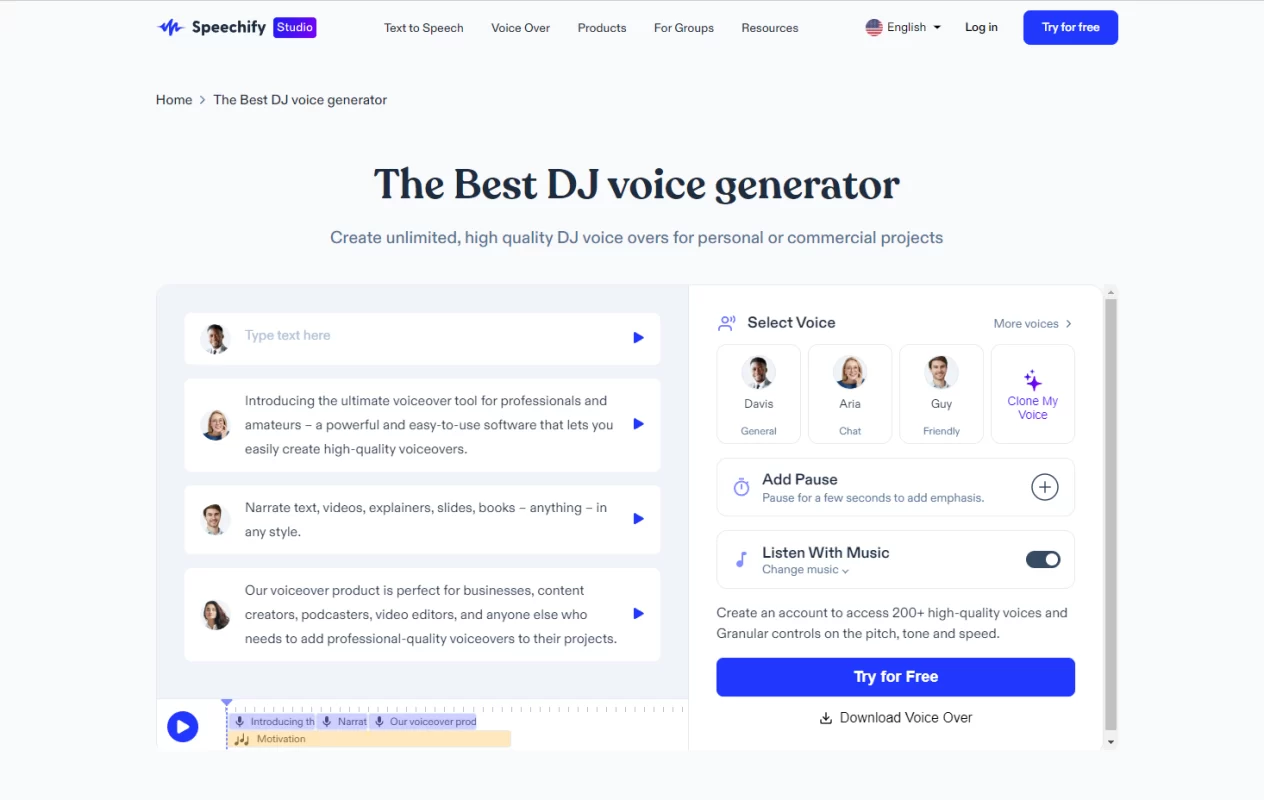 Features:
Choose from over 60 voices in 20 languages that sound realistic and expressive
Add royalty-free music tracks from over 8000 licensed soundtracks to enhance your DJ voiceovers
Edit your script and audio on a user-friendly timeline that shows the waveform and duration of each segment
Fine-tune the pronunciation of any word or phrase by using phonetic symbols or spelling corrections
Add emphasis to any word or phrase by using bold or italic formatting or adding pauses or pitch changes
Murf.AI
Murf.AI is the ultimate online DJ voice generator that can spice up your music with its artificial intelligence and machine learning technology. Whether you need a cool intro, a smooth transition, or a hype outro, Murf.AI has got you covered with its wide range of over 120 voices in 20 languages, such as English, Chinese, Japanese, and Spanish.
You can personalize them to suit your style and mood, and add some flair with effects and adjustments. Murf.AI also lets you upload your own music tracks, or use the ones available on the platform. You can sync your voiceovers with your music, and export them as high-quality audio files.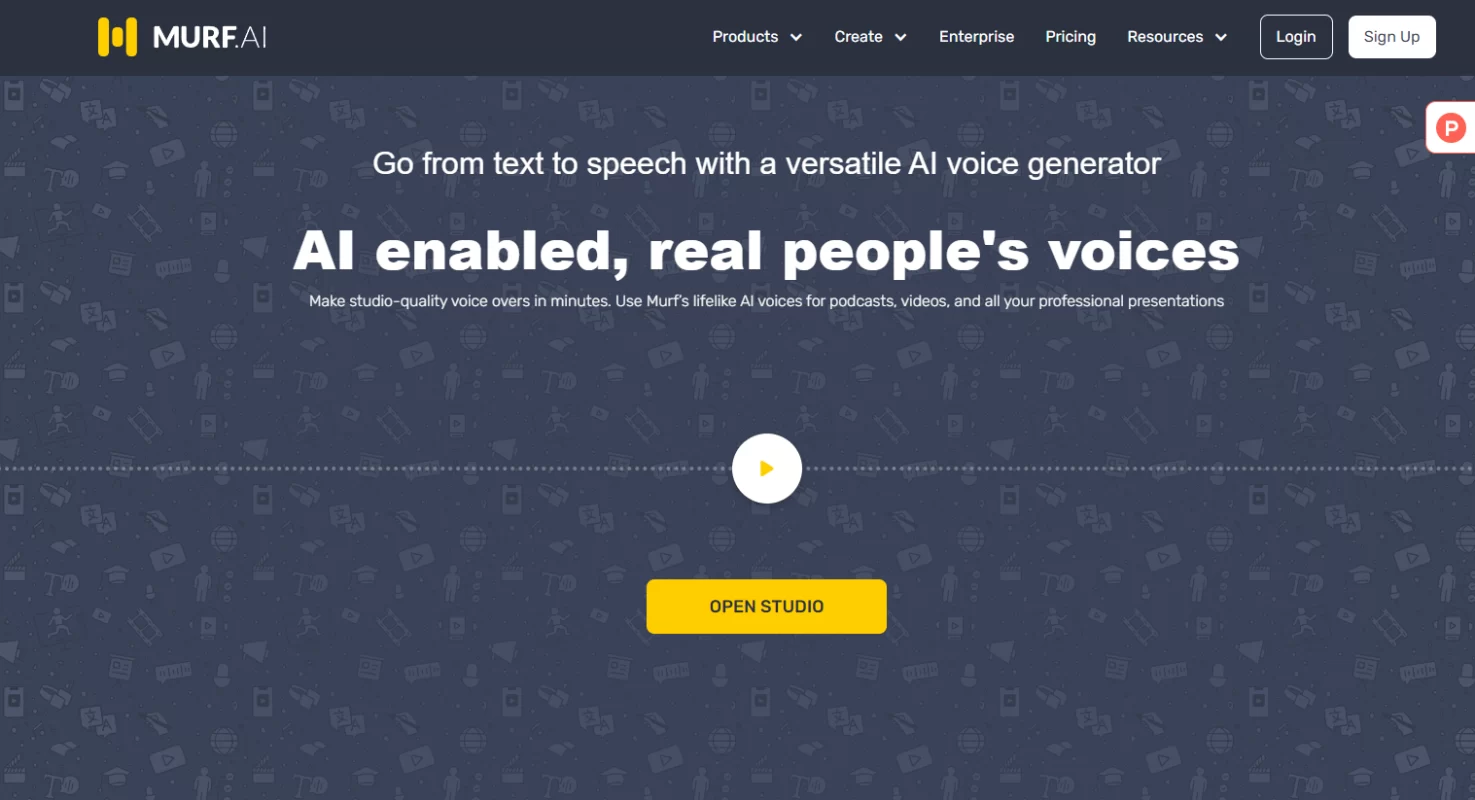 Features:
More than 120 voices that sound natural and realistic in over 20 languages and different accents and tones
Support voiceover sync options that let you add videos, music, or images and match them with the voice you want
It has a text-based audio editor that allows you to edit your voiceovers by inserting pauses, emphasis, or punctuation.
It has a grammar assistant that helps you fix your spelling and grammar mistakes in your text
Voicebooking
Do you need a voice that can captivate your audience and convey your message effectively? Voicebooking is also a popular DJ text to speech tool that lets you create realistic and natural-sounding voiceovers for your music, podcasts, videos, and more. With Voicebooking, you can unleash your creativity and make your voiceover stand out from the crowd.
You can choose from over 5,000 voices in various languages. And you can filter by language, gender, style, and price, and listen to samples of their work before making a booking. This platform can make voiceover production easy, fast, and affordable for anyone who needs a human or an AI voice for their project.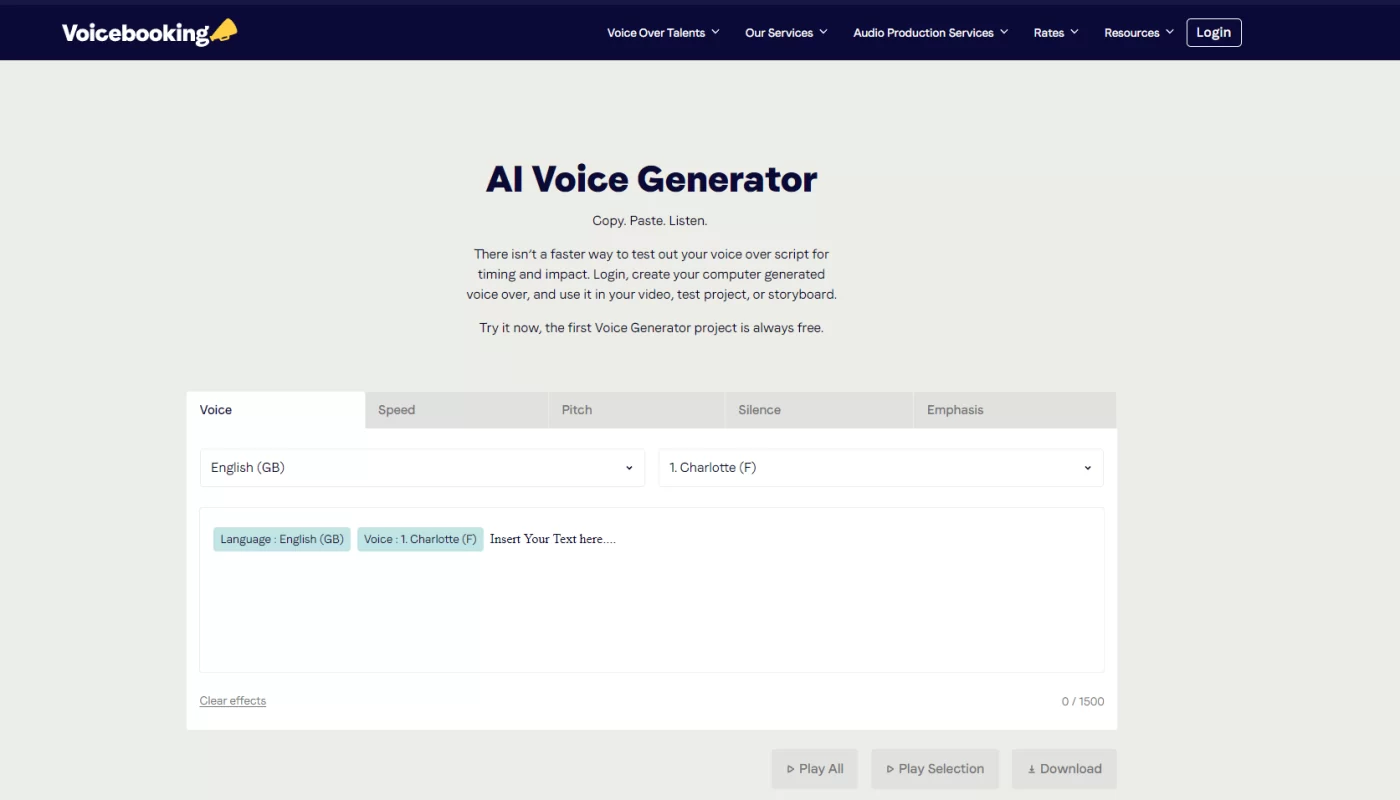 Features:
Easy to use, especially for beginners
A large database of professional voiceover artists
Filter by language, gender, style, and price
Get help with other aspects of your voiceover project, such as audio editing, sound design, script review, and translation
Do you want to turn your text into voice with the power of artificial intelligence? Then you can try Voicemaker! It's one of the most popular online DJ voice generators that lets you convert any text into voice in minutes.
Voicemaker is fast, easy, and fun to use. You can use Voicemaker for voiceovers, podcasts, audiobooks, and more. It will make your voiceovers sound amazing and professional. And you can find the perfect voice for your project, whether it's English, Spanish, Korean, or any other language.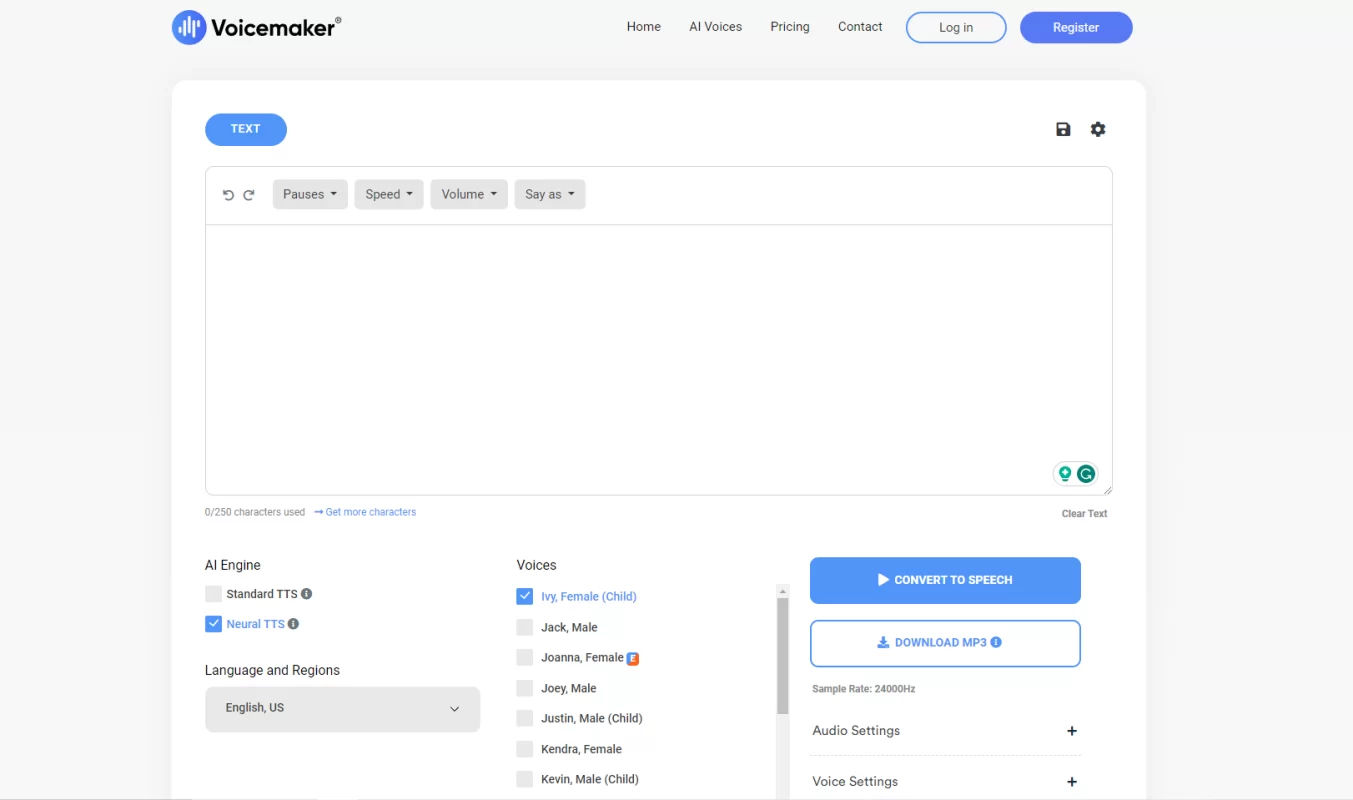 Features:
Provide a library of pre-built voices for quick and easy use
Support more than 800+ AI voices across 130+ languages worldwide
Offer different AI engines, such as Standard, Neural, and Custom, to suit your needs and preferences
Customize the pitch, speed, volume, and emphasis of the voice
Use your voiceovers for any purpose, such as commercial, personal, or educational, without any limitations
Speechelo
Speechelo is a DJ text to speech tool that can turn any text into a voiceover that sounds natural and realistic. It offers over 30 voices in 23 languages, including English, Spanish, German, Italian, Arabic, and more. You can also choose from different tones, such as normal, friendly, serious, or joyful.
You can also add breathing sounds, pauses, emphasis, and inflections to make the generated voice sound more natural and expressive. You can use Speechelo to create stunning DJ voiceovers for your mixes and events.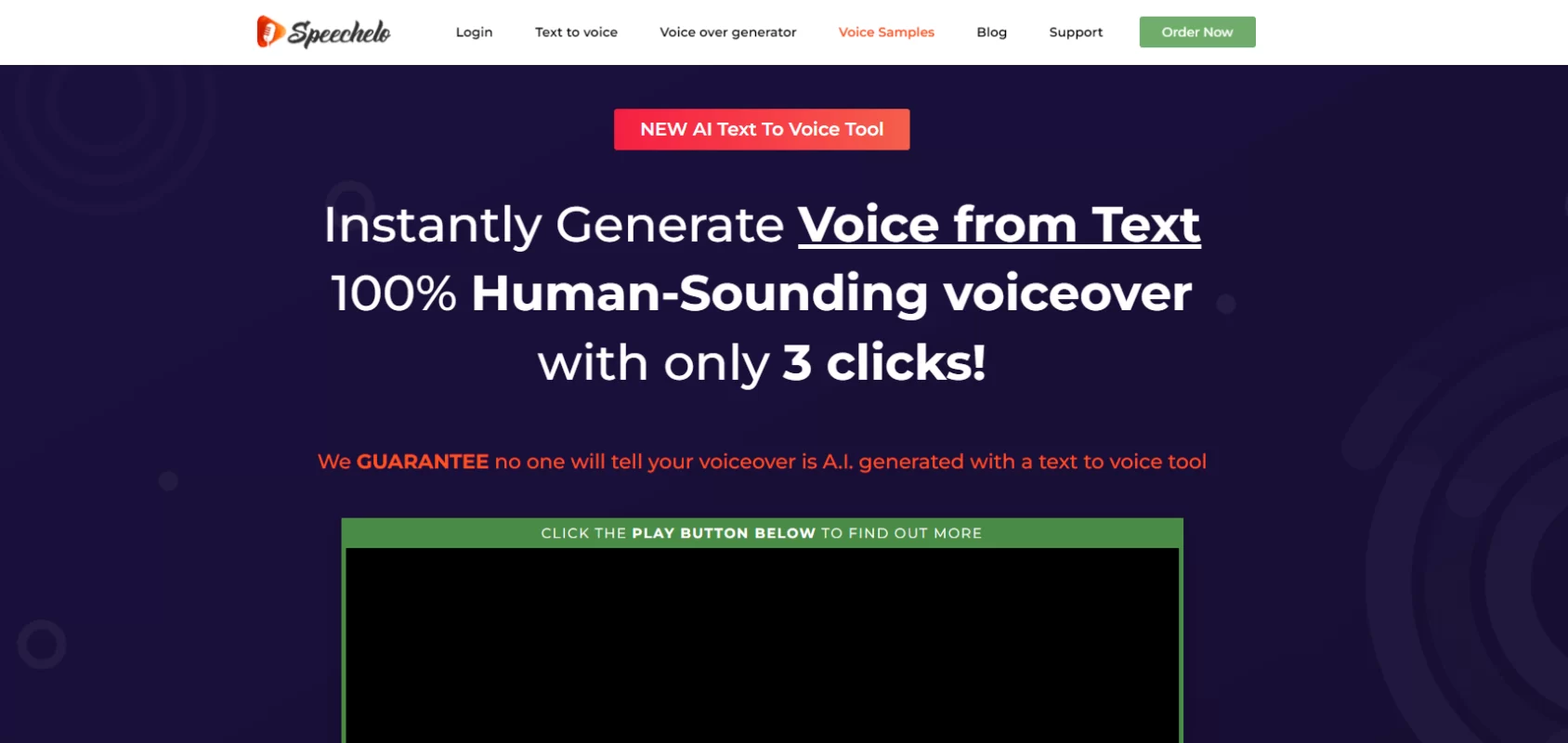 Features:
Convert any text into a voiceover that sounds human and natural
Over 30 voices in 23 languages to choose from, including English, Spanish, French, German, Chinese, Japanese, and more
Adjust the tone, speed, and pitch of the voice to suit your needs
Add breathing sounds, pauses, and inflections to make the voice more expressive and realistic
Work with any video editing software and can generate your voiceover in seconds
Bonus Tips: Best Online DJ Voice Changer FineShare Online Voice Changer
Do you want to sound like a different person or a famous character when you DJ online? Do you want to add some fun and excitement to your music and voice? If yes, then you need to try FineShare Online Voice Changer, the best online tool for changing your voice.
It's a free and easy-to-use tool that uses advanced AI voice cloning technology to make you sound like anyone you want. You can choose from over 110+ realistic voice effects, such as Morgan Freeman, Lady Gaga, Spiderman, robot, kid, girl, man, anime, and more.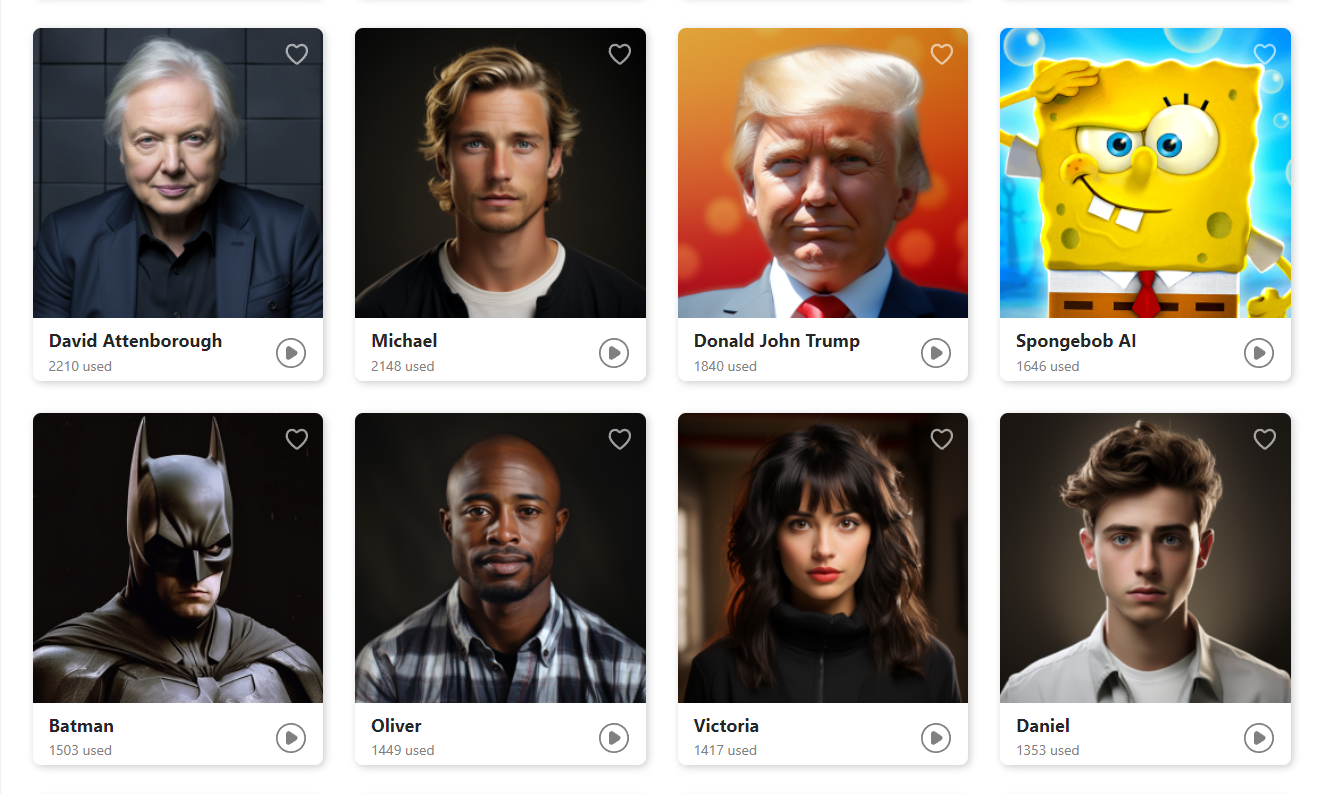 Features:
Fast and easy
Sound like any character or celebrity you want with realistic voice effects
Provide a wide range of voice effects
Record or upload your voice to FineShare and change it
Conclusion
The world of DJ voice generators has expanded significantly, offering a wide range of options for DJs and music producers to experiment with vocal manipulation. They can help you create dynamic and engaging voiceovers for your DJ performances. They can also save you time, money, and effort by automating the voice creation process.
Now go ahead and try FineVoice out and see how it can transform your voice and your mixes. Happy mixing!
Hot FAQs about DJ Voice Generator
How Do DJ Voice Generators Work?
DJ voice generators work by processing the input voice, often through various effects like pitch shifting, vocoding, reverb, and harmonization, to produce altered and distinctive vocal sounds.
What Are the Common Applications of DJ Voice Generators?
DJ Voice Generators are commonly used in live DJ performances, radio shows, studio recordings, and content creation to add creative and engaging vocal elements to music and audio productions.
Can I Use DJ Voice Generators with Any Type of Music?
Yes, DJ voice generators are versatile and can be used with various music genres, from electronic and hip-hop to rock and K-pop, to add unique vocal effects and enhance the overall sound.