Are you a fan of Nicki Minaj's iconic voice and rap style? Imagine being able to recreate her unique sound and incorporate it into your creative projects. With the advancements in AI technology, you can now unleash your creativity and bring the essence of Nicki Minaj to your voiceovers, music covers, videos, and more.
In this post, we will introduce you to the top 3 AI Nicki Minaj voice generators that will empower you to channel your inner Nicki. Get ready to explore these amazing tools and create something truly extraordinary!
Who Is Nicki Minaj?
Nicki Minaj is an internationally acclaimed rapper, singer, and songwriter known for her dynamic rap skills, magnetic stage presence, and larger-than-life personality.
Born Onika Tanya Maraj-Petty, Nicki Minaj rose to prominence with her debut studio album "Pink Friday" and has since dominated the music industry with chart-topping hits and unforgettable collaborations.
Her distinctive voice, clever wordplay, and fierce delivery have solidified her as one of the most influential artists of our time.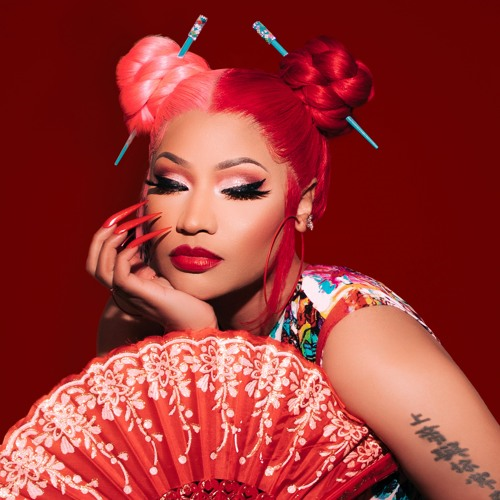 #1. FineShare FineVoice
FineShare FineVoice stands out as a top-notch AI Nicki Minaj voice generator. Packed with advanced features and cutting-edge technology, FineShare FineVoice offers a seamless experience in transforming your voice into the unmistakable sound of your favorite musicians, singers, and rappers.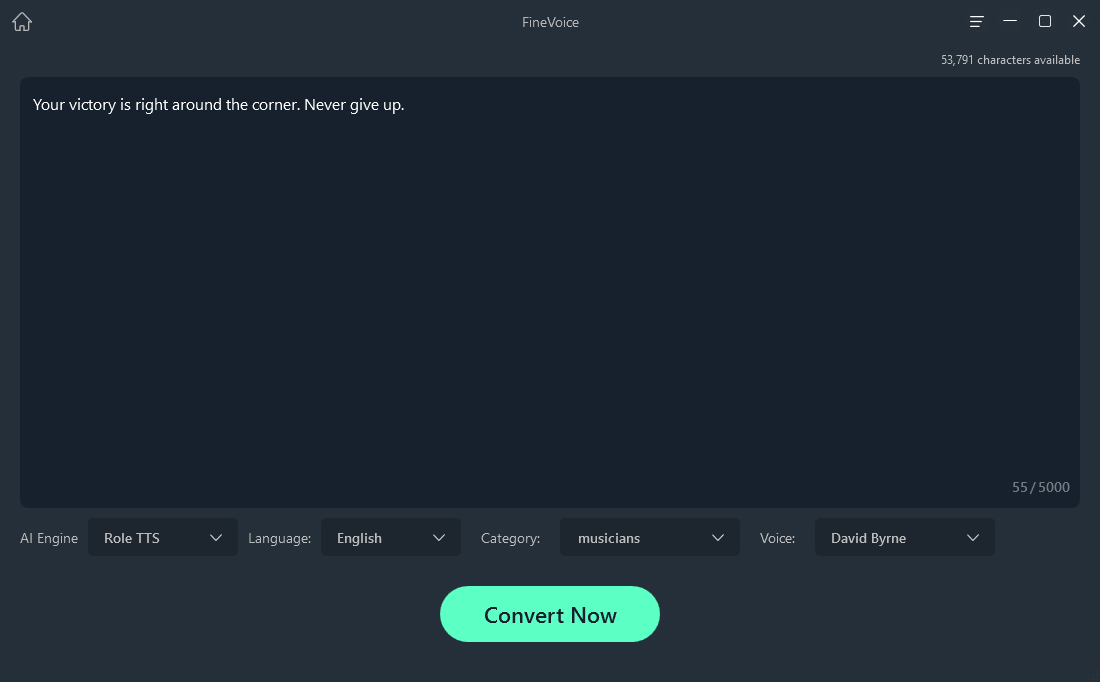 Key Features:
Voice generator: Generate human-like voiceovers for your text in multiple languages with natural intonation and expression.
Voice changer: Change your voice into different styles and pitches with various high-quality sound effects and voice effects.
Voice recorder: Record your voice from multiple sources with ease and edit it with customizable options such as speed, emphasis pause sound effects, etc.
Speech to text: Transcribe your recordings into text with high accuracy and save them as documents or subtitles.
Audio extractor: Extract audio from video files with one click and save them as MP3 or WAV files.
File voice changer: Modify the voice of an audio file with different effects and save it as a new file.
Pros
Fast processing speed and low storage usage
User-friendly interface and easy to use
Provides a free version and reasonable pricing plans for full access
Offers 220+lifelike voices in 40 languages and accents for professional voice generation
Numerous role text-to-speech voices from pop culture including celebrities, anime, movies, TV shows, etc.
Allows you to create custom Nicki Minaj voice effects with the voice labo feature
Cons
Only works on Windows 10/11
Needs installation and an internet connection
#2. FakeYou
Another exceptional AI Nicki Minaj voice generator is FakeYou. Designed to bring out your inner rap superstar, FakeYou offers an array of features that will make you feel like you're spitting rhymes alongside Nicki Minaj, Juice Wrld, Drake, etc.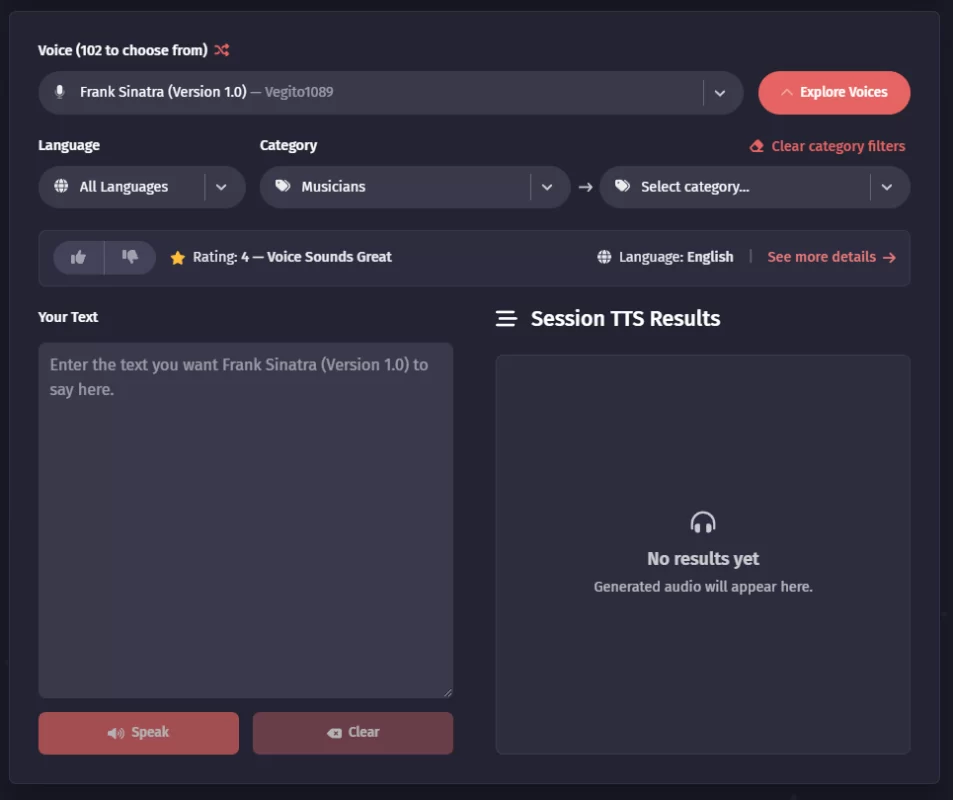 Key Features:
Text to Speech: Generate speeches with celebrities' and characters' voices using templates or custom options.
Video lip sync maker: Make deep fake videos with celebrity video templates.
Voice swap: Swap your voice with any celebrity's voice in any audio or video with just a few clicks.
Pros
Works as an AI rap generator with an impressive range of voices
Intuitive interface with user-friendly controls for quick customization
Realistic deep fake videos and audio with high quality and accuracy
Supports multiple languages for voice generation feature
Offers flexible subscription plans to choose from
Cons
Limited usage for free users
Requires an internet connection to use the app
Only supports 8 common languages
#3. Voicify AI
Voicify AI is an AI cover generator that lets you create amazing covers of popular songs in the style of your favorite artists. You can use this Nicki Minaj voice generator to make your music, remix songs, or have fun with different genres and styles.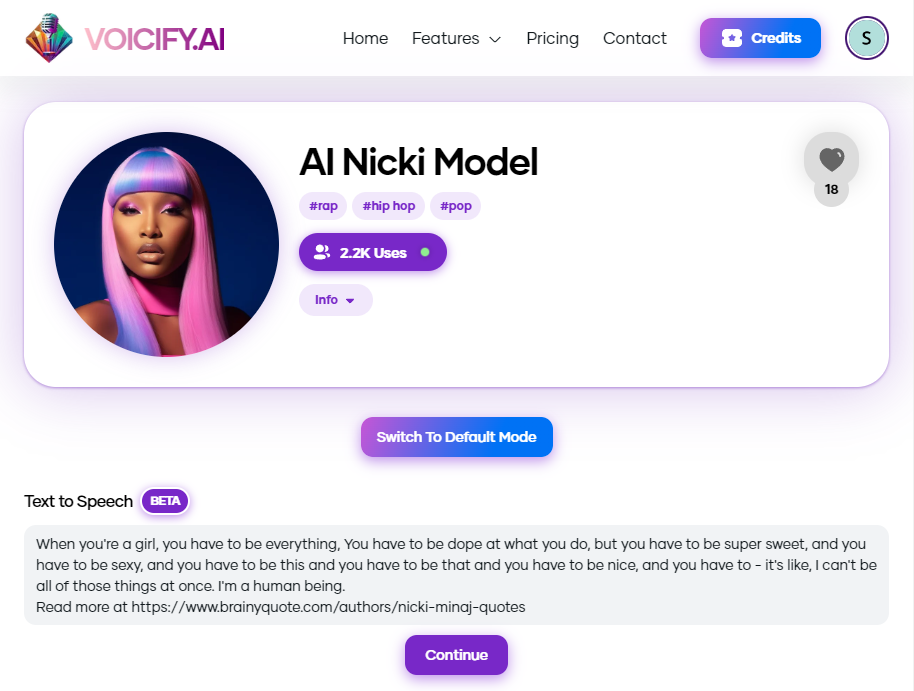 Key Features:
Cover generator: Generate covers of popular songs in the style of 50+ artists such as Drake, Kanye West, Taylor Swift, and many more using Voicify's AI technology.
Sharing: Share your covers with your friends or social media platforms easily.
Community: Explore and search for the AI models uploaded by others.
Pros
Allows you to create a song cover from any YouTube URL or local audio file
You can request an AI model if it's not provided
Fast processing and conversion without any specialized skills
Cons
No clear categorization of voice models
Requires account registration to use
Need to purchase or subscription to obtain credits for use
No sampled audio of voice models to preview before paying credits
Bonus Tip: Where to Find Nicki Minaj Quotes and Sound Clips
If you want to enhance your Nicki Minaj voice generator experience or create your sound clips or soundboards, you may want to check out some resources or websites that offer Nicki Minaj quotes and sound clips for free, such as:
101 Soundboards ( https://www.101soundboards.com/boards/10139-nicki-minaj-soundboard): A website that offers thousands of sound clips and soundboards from various celebrities, movies, games, etc. You can find some Nicki Minaj sound clips and soundboards here and download them as MP3 files or play them online.
Myinstants (https://www.myinstants.com/search/?name=nicki+minaj): A website that offers millions of instant buttons that play funny sounds and memes. You can find some Nicki Minaj instant buttons here and download them as MP3 files or play them online.
BrainyQuote ( https://www.brainyquote.com/authors/nicki-minaj-quotes): A website that collects and shares inspirational quotes from famous people of all times and fields1. If you are a fan of Nicki Minaj, you can find her wise and witty words on topics like music, life, love, success, and more.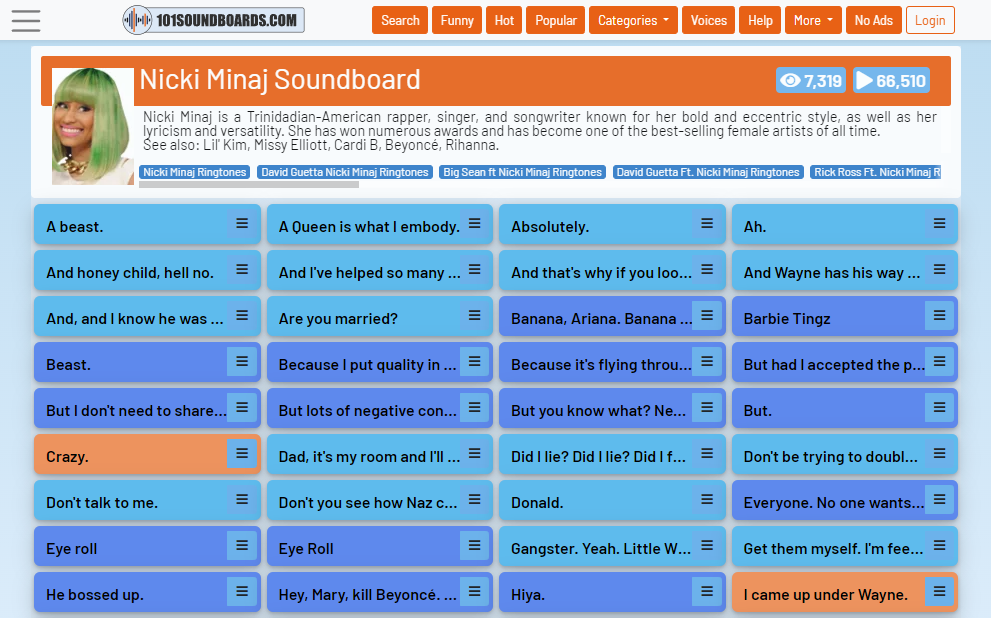 You can use these resources or websites to add some fun and spice to your Nicki Minaj voice generator experience or create your sound clips or soundboards with Nicki Minaj's voice.
Conclusion
With the help of these remarkable AI Nicki Minaj voice generators, you can immerse yourself in the world of rap and bring the essence of Nicki Minaj to your creative projects. Whether you choose FineShare FineVoice, FakeYou, or Voicify, each tool offers unique features and benefits to help you unleash your inner Nicki.
So, get ready to embrace the magic of AI technology and make your voice stand out with the signature flair of Nicki Minaj. Start creating, exploring, and inspiring with these incredible voice generators today!
FAQs
#1. What is Nicki Minaj's real name?
Nicki Minaj's real name is Onika Tanya Maraj. She adopted the stage name Nicki Minaj when she started her rap career. She has also used other names such as Roman Zolanski, Barbie, Cookie, Harajuku Barbie, Martha Zolanski, etc.
#2. How many languages does Nicki Minaj speak?
Nicki Minaj can speak at least three languages: English, Spanish, and Hindi. She was born in Trinidad and Tobago where English is the official language. She learned Spanish from her school and her friends. She learned Hindi from her father who is of Indian descent.
#3. How many awards has Nicki Minaj won?
According to IMDb, Nicki Minaj has won 129 awards and has been nominated for 362 awards as of 2021. Some of the awards she has won include six American Music Awards, 12 BET Awards four Billboard Music Awards two MTV Video Music Awards five MTV Europe Music Awards two People's Choice Awards, and four Teen Choice Awards. She has also been nominated for 10 Grammy Awards.
#4. What are some of Nicki Minaj's most popular songs?
Nicki Minaj has released five studio albums, three compilation albums, three mixtapes, and over 100 singles as of 2021. Some of her most popular songs include "Super Bass", "Starships", "Anaconda", "Bang Bang", "Tusa", "Monster", "Chun-Li", "Barbie Dreams", and "Your Love".