Peppa Pig, the cheeky little piglet who's become a household name, has a knack for spreading joy and laughter among children worldwide. But what if we told you that now, you can make Peppa say anything your heart desires? Yes, that's right!
In this article, we'll dive deep into the best Peppa Pig text to speech tool, FineShare FineVoice. We will also show you how to use it and what you can do with it. Let's get started!
More Information about Peppa Pig
Peppa Pig is a beloved and iconic animated television series that has captured the hearts of children and families around the world. Created by Neville Astley and Mark Baker, this delightful show made its debut in 2004 and has since become a cultural phenomenon in the realm of children's entertainment.
With its warm-hearted humor and relatable scenarios, Peppa Pig imparts essential values like friendship, cooperation, problem-solving, and the importance of family bonds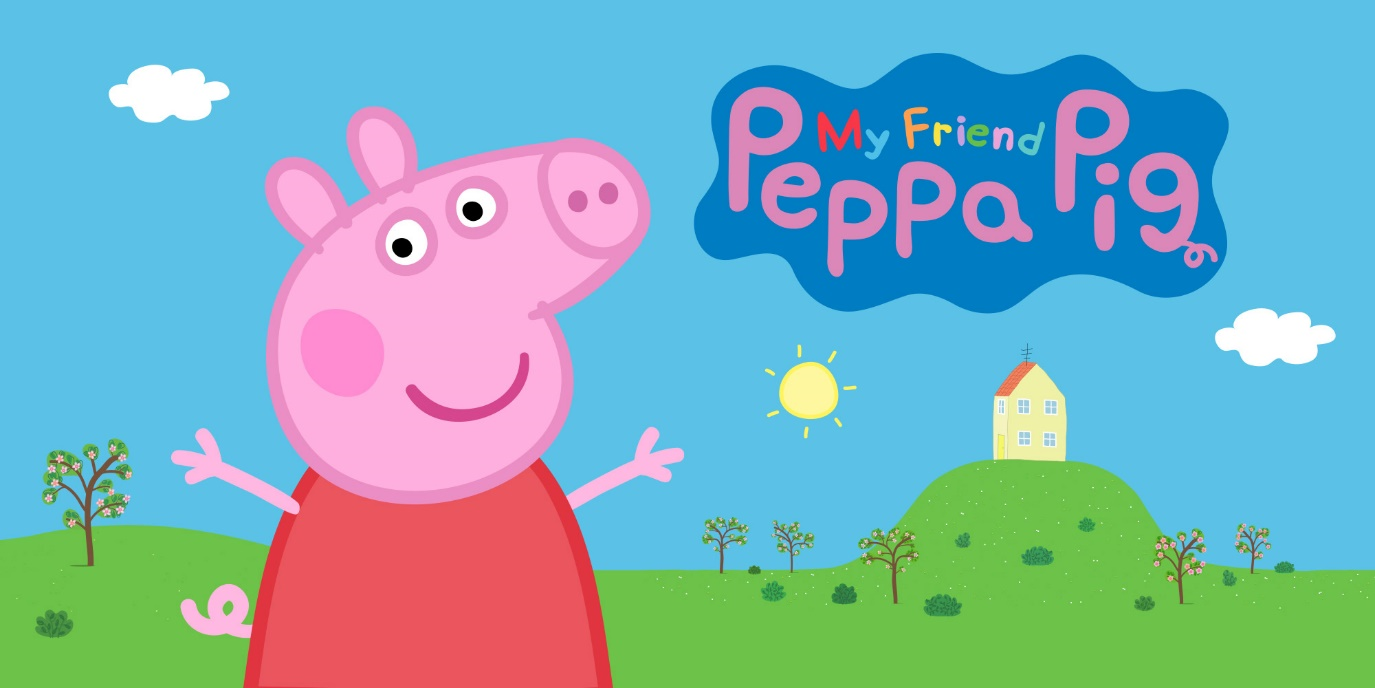 Best Peppa Pig Text to Speech Tool: FineShare FineVoice
Do you love Peppa Pig? Do you wish you could create your own voiceovers for the show, or make your own Peppa Pig episodes with your own voice? Then you need FineShare FineVoice, the best Peppa Pig text to speech tool.
FineShare FineVoice, the Peppa Pig voice generator, can convert any text into a realistic and natural-sounding Peppa Pig AI voice. You can choose from various voices of celebrities and cartoon characters, including Miley Cyrus, Cameron Diaz, Patrick, Sonic, My Little Pony, and many more.
With FineVoice, you can unleash the charm of your voice and create your own Peppa Pig episodes. You can also use it to make funny memes, parodies, pranks, or educational videos with Peppa Pig.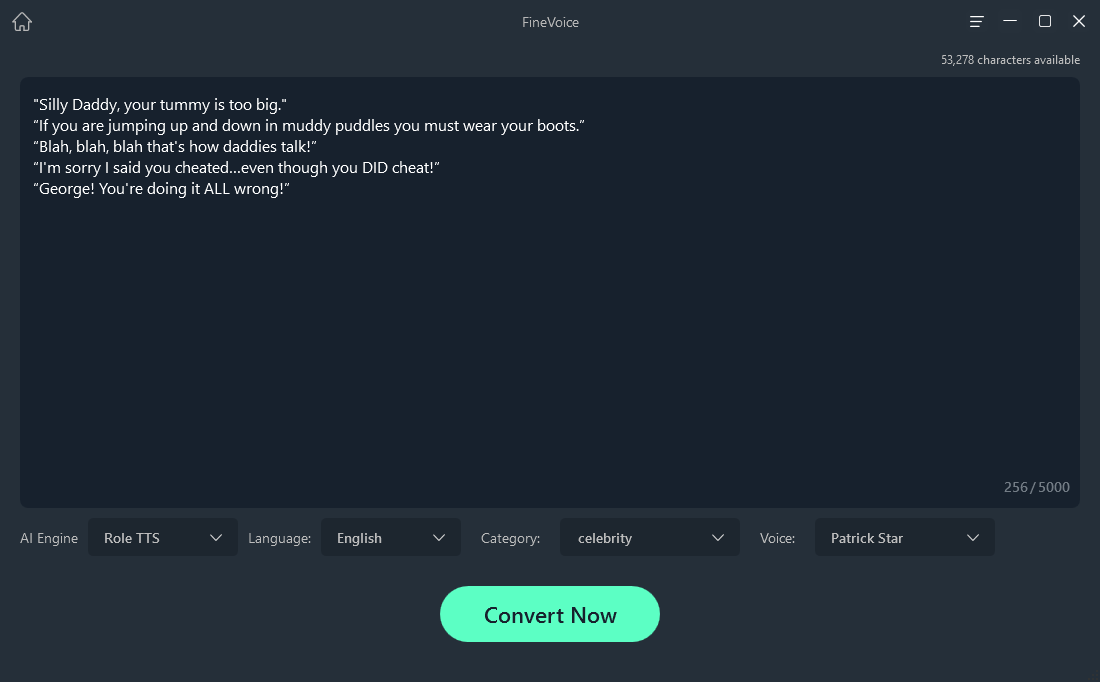 How to Use FineShare FineVoice to Generate Peppa Pig's AI Voice?
To use FineVoice's Peppa Pig AI voice generator to generate Peppa Pig AI voices, it's easy and quick; you just need to follow these steps.
Step 1: On your PC, download and install FineShare FineVoice.
Step 2: Launch FineVoice and select the Text to Speech tab under the Voice Toolbox.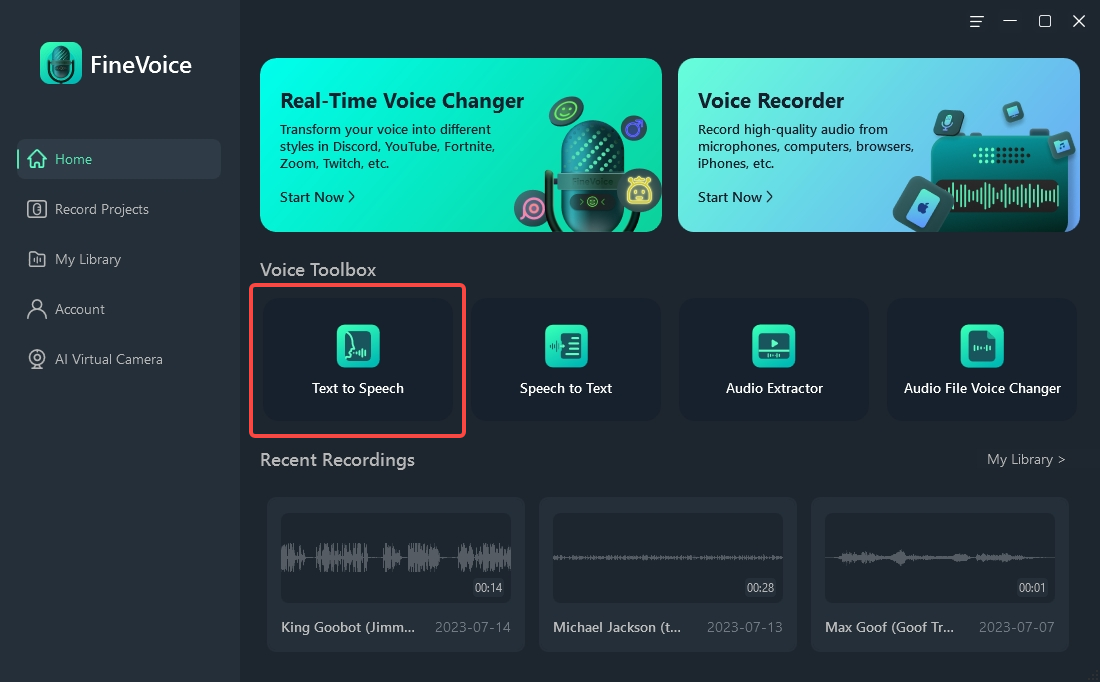 Step 3: Type or paste the desired text you want Peppa Pig to say.
Step 4: Choose Peppa Pig from the list of voices. You can also choose other characters from the show, such as Daddy Pig, Mummy Pig, George Pig, etc.
Step 5: Adjust the voice parameters, such as pitch and speed, to customize the generated voice according to your preferences.
Step 6: Click on the Convert Now button and you'll have a Peppa Pig AI voice in a few seconds.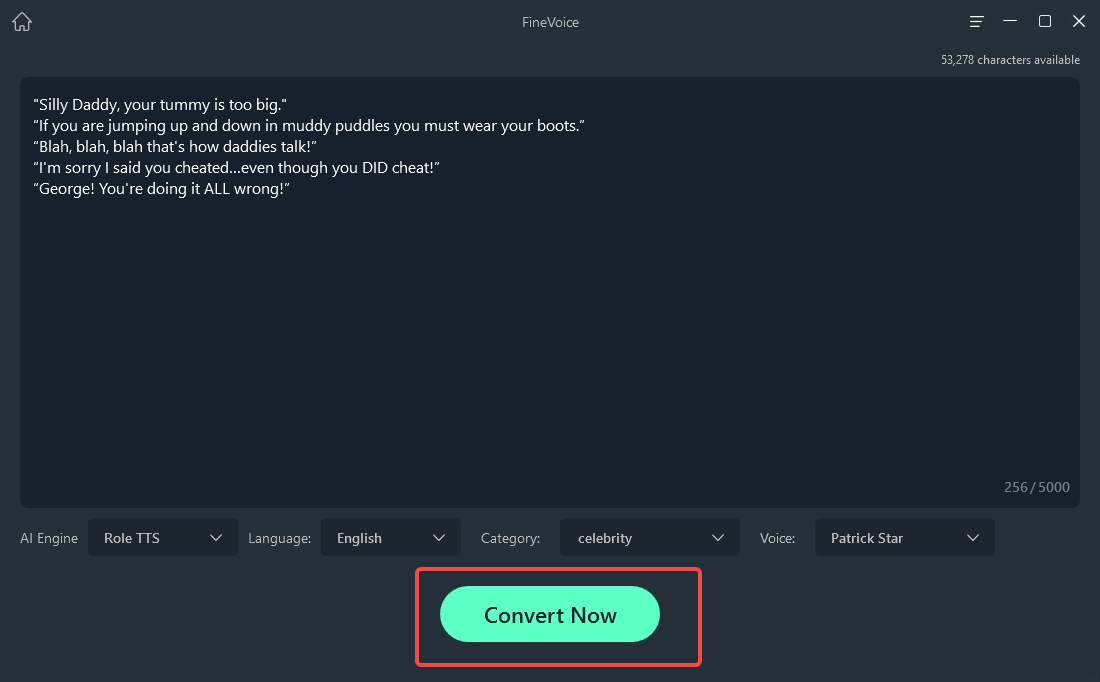 Step 7: You can click on the View button to see the audio file. You can also download or share it with others.
Best Online Peppa Pig Voice Changer: FineShare Online Voice Changer
Do you love Peppa Pig and her adorable voice? Do you want to sound like her and make your own Peppa Pig adventures? There is a fantastic online tool that can help you do just that: FineShare Online Voice Changer.
It's a free and fun tool that lets you change your voice into 110+ amazing voices of characters and celebrities, including Peppa Pig, Spiderman, Spongebob, Barack Obama, and Morgan Freeman. You can use it to make funny and creative voice clips, prank your friends, or tell your own Peppa Pig stories.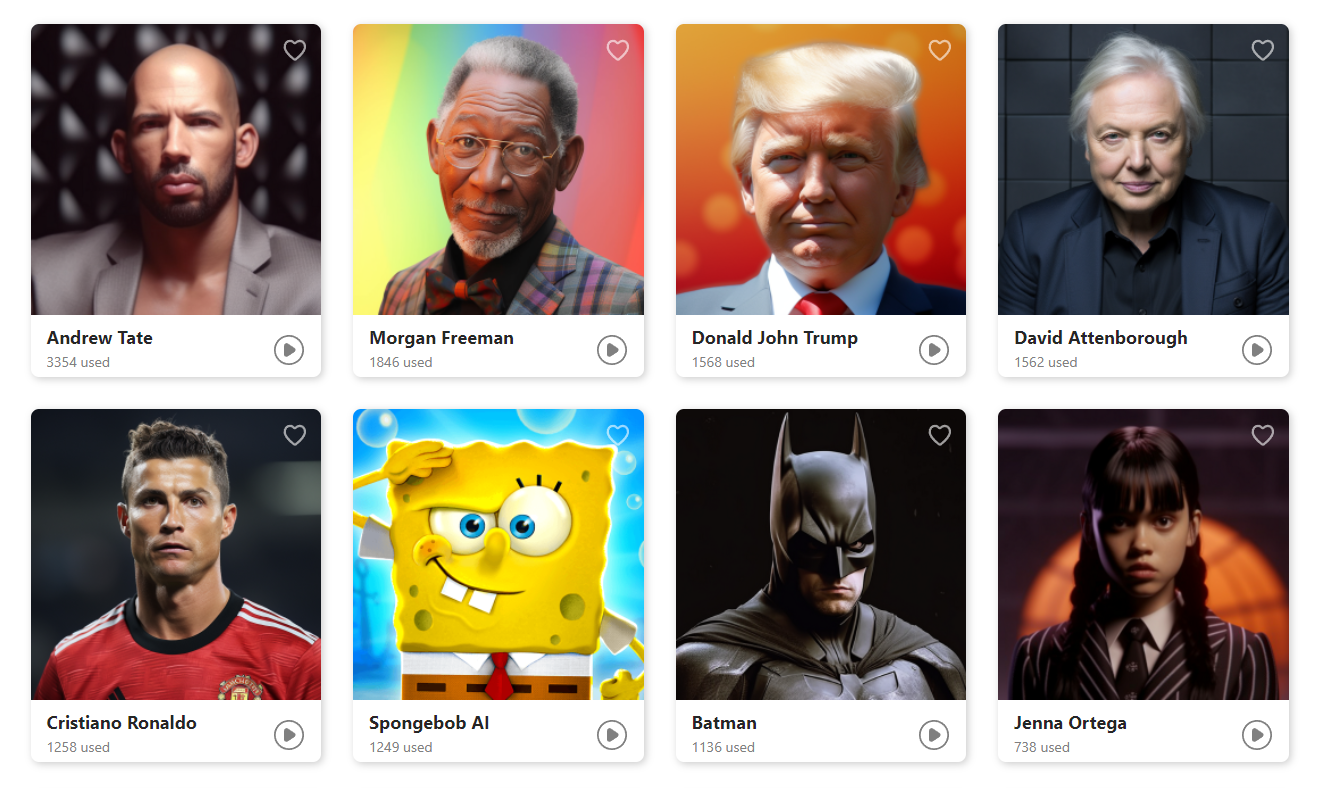 Learn More about Peppa Pig Voice Actors
Here's an introduction to some of the key voice actors in Peppa Pig.
Harley Bird is known for her iconic portrayal of Peppa Pig's cheerful and adventurous character. She voiced Peppa Pig for over a decade, starting when she was just five years old.
Oliver and Alice May: George Pig
The character of George Pig, Peppa's younger brother, is voiced by Oliver and Alice May. These siblings alternate in portraying George, adding to the charm of the character.
Morwenna Banks: Mummy Pig and Madame Gazelle
Morwenna Banks lends her versatile voice to Mummy Pig, Peppa's caring mother, as well as Madame Gazelle, Peppa's lively playgroup teacher. Her talent contributes to the warmth and wisdom of these characters.
Richard Ridings: Daddy Pig
Richard Ridings provides the voice for Daddy Pig, known for his love of eating and his endearing clumsiness. Ridings' portrayal adds humor and relatability to the character.
John Sparkes: Grandpa Pig
John Sparkes voices Grandpa Pig, who often takes part in Peppa's adventures. His portrayal of the wise and fun-loving grandparent adds depth to the show's family dynamics.
Lily Snowden-Fine: Suzy Sheep
Lily Snowden-Fine brings Suzy Sheep, one of Peppa's best friends, to life with her lively and cheerful voice.
Zoe Baker provides the voice for Candy Cat, another one of Peppa's friends. Her portrayal captures the energetic and spirited nature of the character.
David Graham: Granddad Dog
David Graham lends his voice to Granddad Dog, who often takes part in Peppa's outdoor adventures. His portrayal adds a touch of humor and wisdom to the character.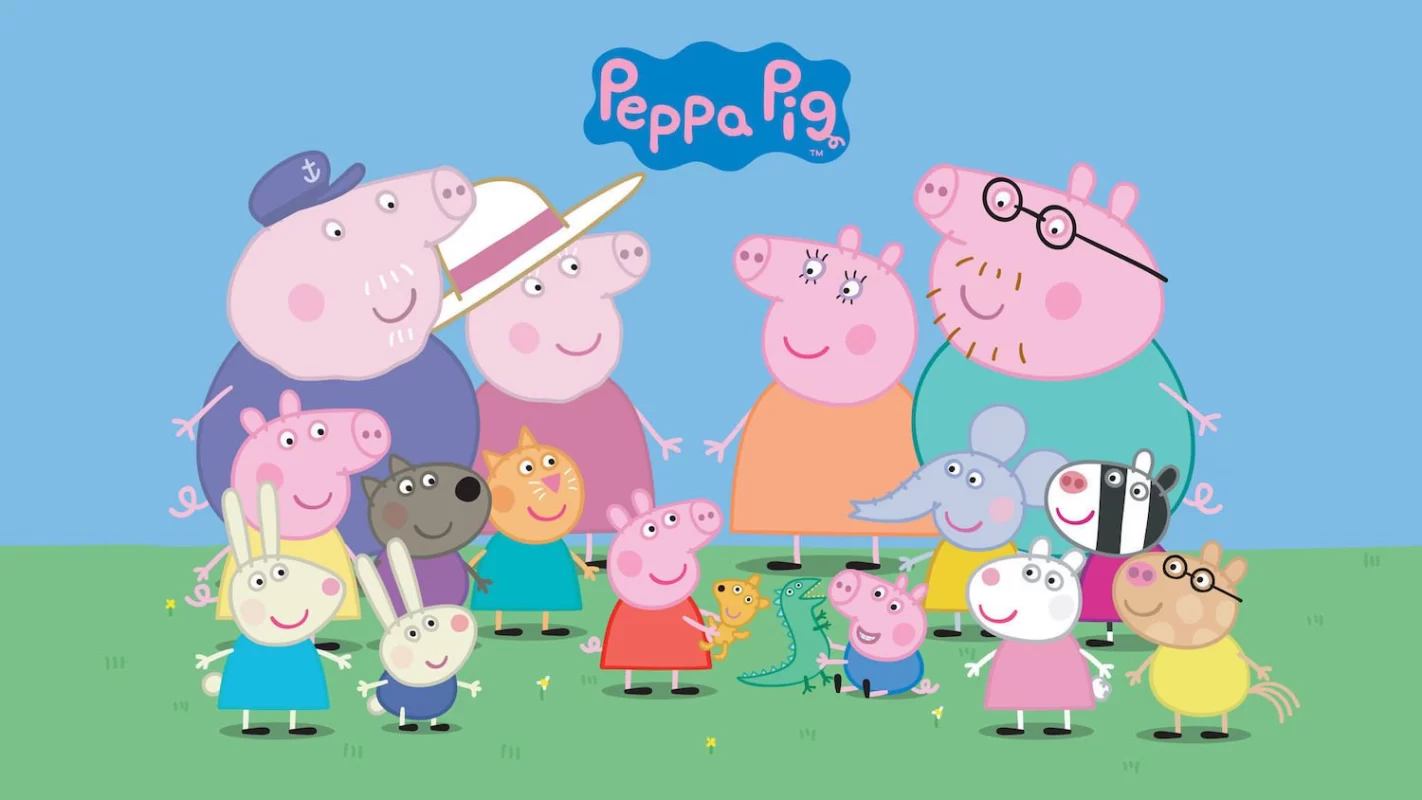 Conclusion
As we unlock Peppa Pig's voice and infuse it with our own creativity, we embark on a delightful journey of imaginative play. The Peppa Pig text to speech tool has not only expanded the horizons of entertainment but also served as a canvas for endless possibilities.
So don't miss this opportunity to unleash your creativity and humor with Peppa Pig's voice. Try out FineVoice today and see what you can come up with. You'll be astounded by the outcomes.
FAQs about Peppa Pig
What Age Group is Peppa Pig Designed for?
Peppa Pig is primarily aimed at preschool-aged children, typically ranging from 2 to 6 years old.
What Lessons and Values Does Peppa Pig Teach?
The show imparts important lessons such as cooperation, problem-solving, the value of friendship, and the significance of family bonds. It also introduces basic concepts like numbers, colors, and shapes.
What Is the Peppa Pig World Theme Park?
Peppa Pig World is a theme park located at Paultons Park in the United Kingdom. It features rides, attractions, and experiences based on the world of "Peppa Pig."