Picture yourself standing on the rooftops of New York City, dressed in a Spider-Man costume, ready to leap into action. You've got the web-shooters, the iconic red and blue suit, and the agile moves down pat. But what about that unmistakable Spider-Man voice?
It's the cherry on top of your superhero transformation, where Spiderman voice changers come in. In this article, we'll unveil the 3 best Spiderman voice changers that will make you sound like the true web-slinging superhero you've always admired.
So, without further ado, let's get started!
More Information about Spiderman
Spider-Man is one of the most iconic and beloved fictional superheroes in the Marvel Universe. Created by writer Stan Lee and artist Steve Ditko, Spider-Man made his debut in "Amazing Fantasy" #15, published by Marvel Comics in 1962. Spider-Man's alter ego is Peter Parker.
Over the years, Spider-Man has appeared in numerous comic book series, animated TV shows, video games, and live-action films. The character has become a symbol of heroism, resilience, and the idea that anyone can make a difference, regardless of their background or circumstances. Spider-Man's enduring popularity has made him a cultural icon and a beloved figure in the world of superheroes.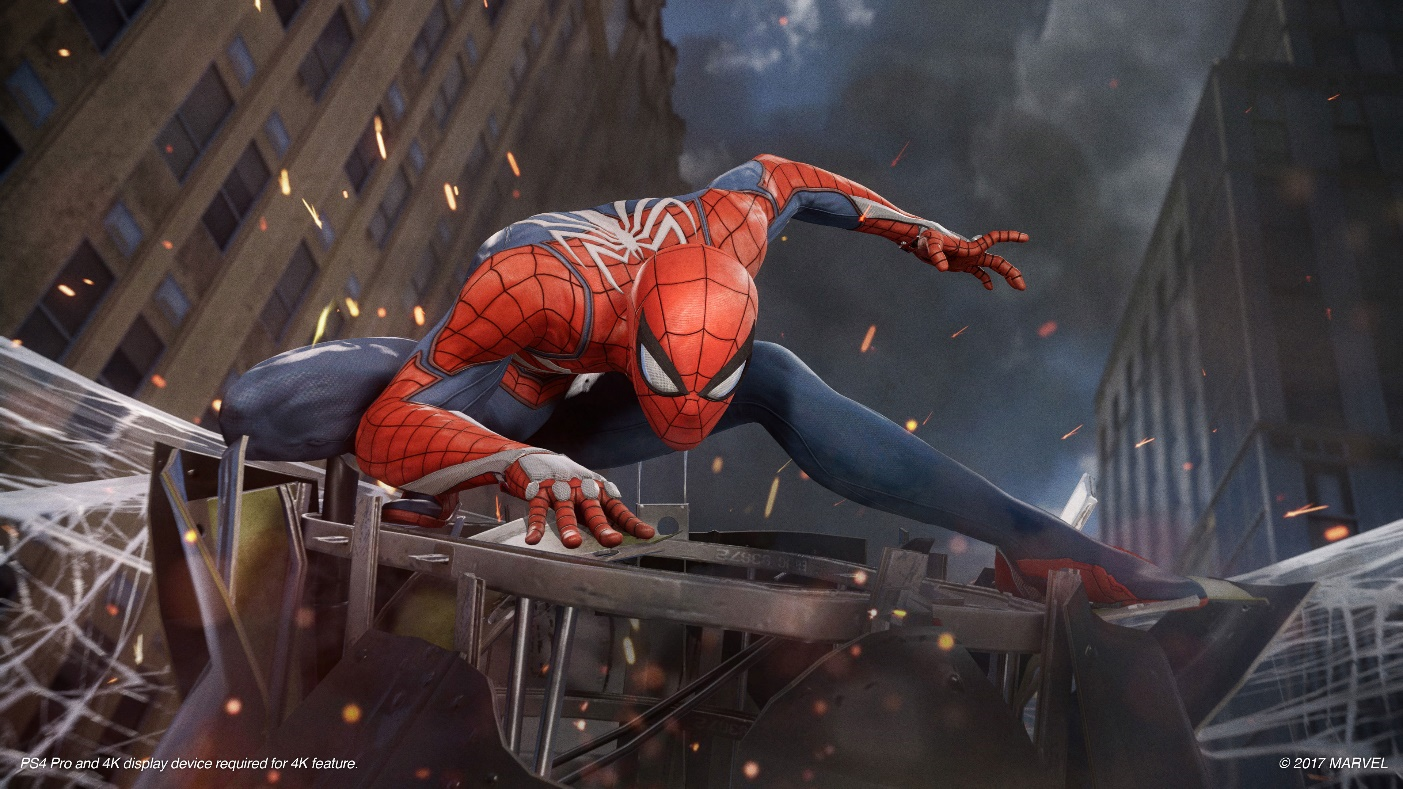 FineShare Online Voice Changer: Best Online Spiderman Voice Changer
Do you want to spice up your voice and sound like your favorite characters or celebrities? FineShare Online Voice Changer is a free online tool that lets you change your voice into various styles, including the voice of Spider-Man.
It uses cutting-edge AI cloning technology to replicate the voices of your favorite celebrities. You can choose from over 110 amazing voice effects, including famous actors, singers, cartoon characters, and more. Whether you want to sound like Tom Cruise, Taylor Swift, Batman, or Spongebob, you can find your favorite voice.
Most importantly, you can access FineShare Online Voice Changer from any device with an internet connection. You don't need to register or sign up for an account.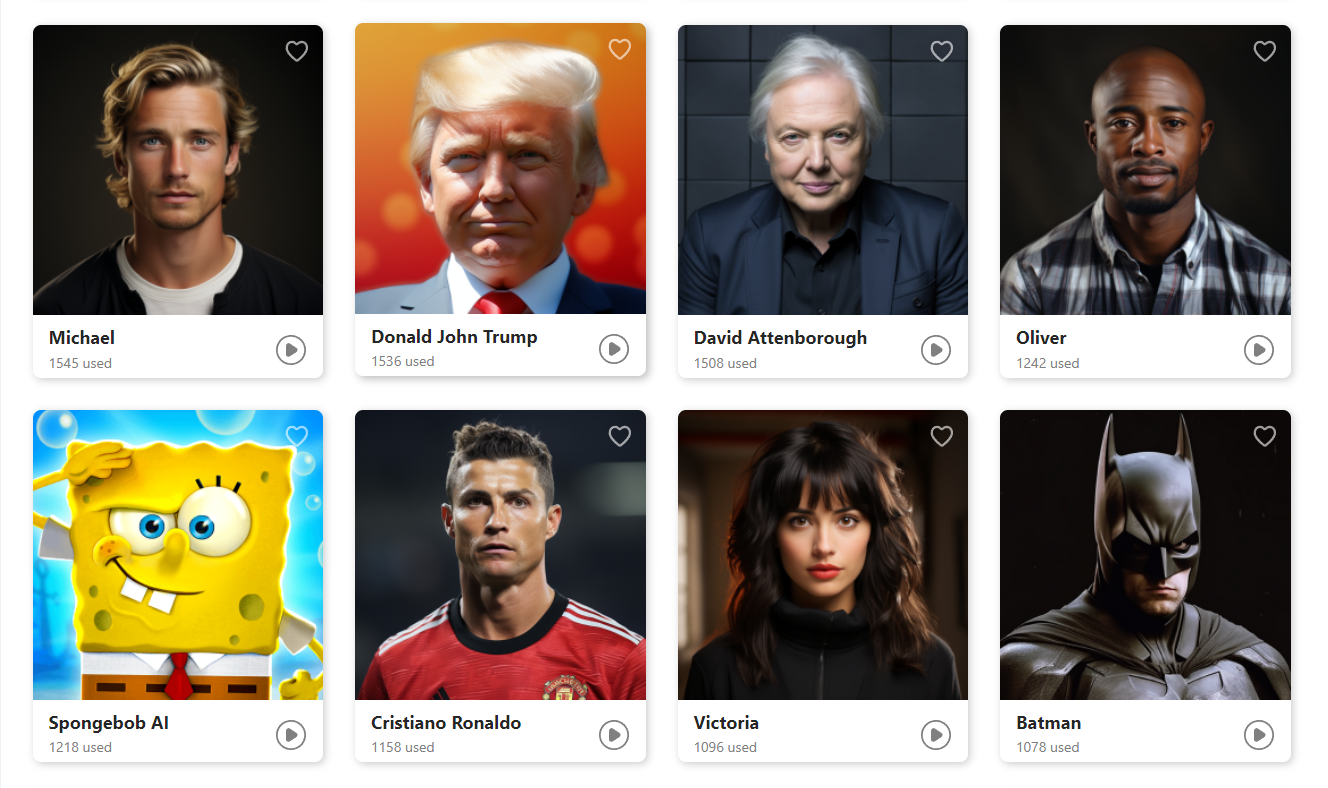 Features:
Fast and easy to use
Free to use
A vast library of over 110 voice effects
Easily change your voice gender from male to female, female to male, or any other combination
Create realistic and natural-sounding voices
Don't need to worry about your privacy or data leakage
AV Voice Changer: The Ultimate Spiderman Voice Changer on PC
If you are looking for a powerful and versatile Spiderman voice changer software for your PC, you can check out AV Voice Changer. You can use it to change your voice and communicate with other people using VoIP programs like Skype or Zoom, chat applications like WhatsApp or Discord, or playing games like Dungeons & Dragons and Overwatch.
AV Voice Changer offers a wide range of voice effects and filters that you can apply to your voice, such as pitch, tone, speed, echo, reverb, distortion, and more. It has hundreds of optimized preset voices, called "nickvoices", that you can use with just a click. You can also mix and match different voices and effects to create your own unique Spiderman AI voice.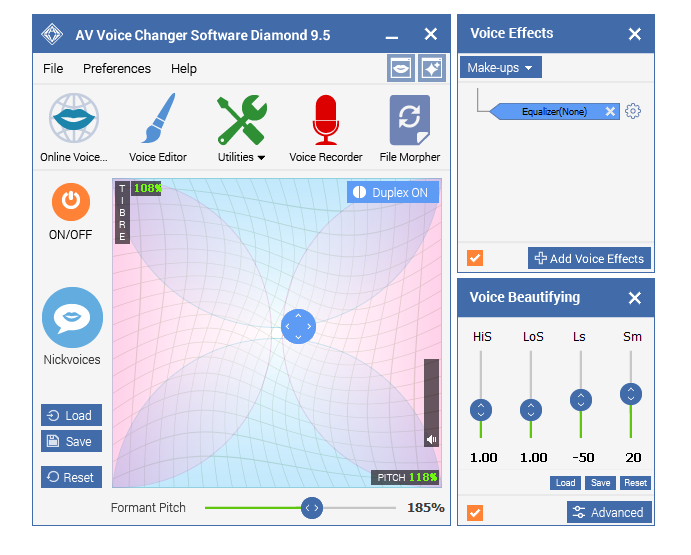 Features:
Change your voice in real-time or from an audio file
Create and save your own voice presets
Work with any voice chat software, instant messenger program, VoIP program, or online game
Record your voice or any audio source
Has advanced equalizers, noise reduction, and sound limiter features
Celebrity Voice Changer: Best Spiderman Voice Changer on Mobile
Have you ever dreamed of sounding like Spiderman and swinging through the city with your web shooters? Do you want to use a simple and fun Spiderman voice changer app for your mobile device? Celebrity Voice Changer is an app that lets you change your voice into the voice of Spiderman or any other celebrity you want.
With Celebrity Voice Changer, you can choose from different versions of Spiderman's voice. You can also try other celebrity voices, such as Iron Man, Hulk, Captain America, Jigsaw, and more. It's a simple and fun way to sound like Spiderman on your mobile device. You can use it to have prank calls on your friends, role-play as your favorite superhero, or create your own Spiderman AI voice and content.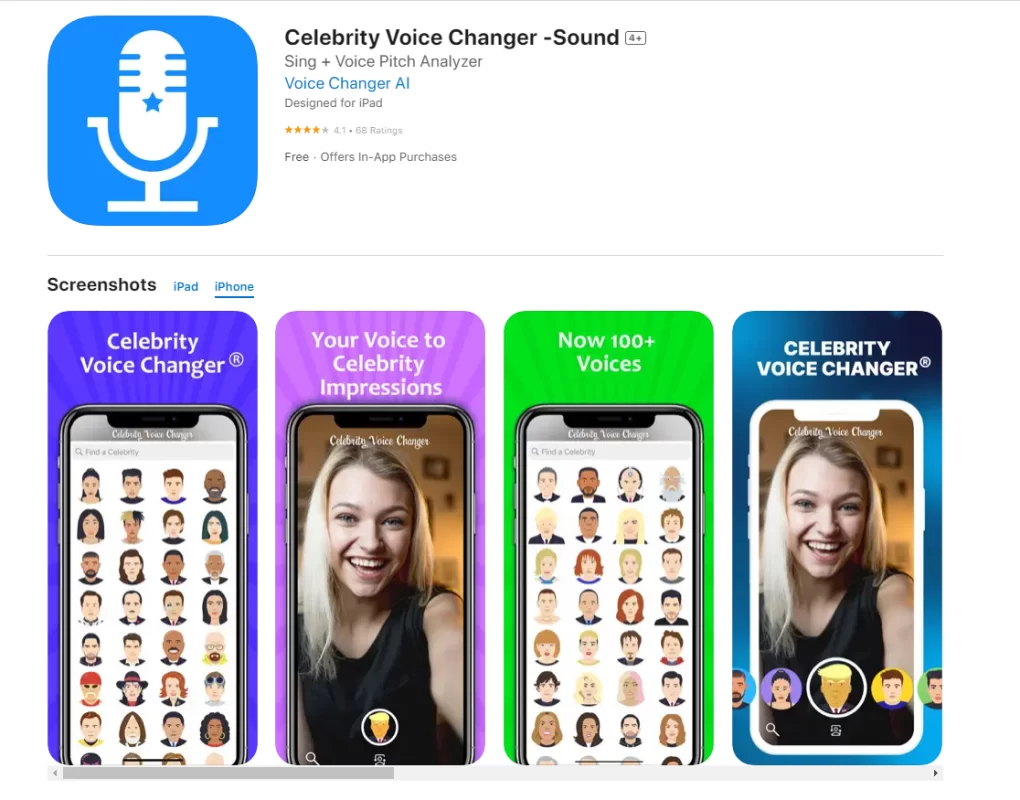 Features:
Generate realistic and natural-sounding celebrity voices to sound like Tom Cruise, Selena Gomez, Donald Trump, and many more
Apply various effects and filters to your voice
Simple and intuitive interface
Offer other fun features, such as voice mixing, voice cloning, voice games, and voice challenges
Suitable for both iOS and Android devices
Bonus Tips: Best Spiderman AI Voice Generator FineShare FineVoice
Do you want to create awesome content with Spiderman AI voice, such as videos, podcasts, books, or even prank calls? If yes, then you can try the best Spiderman voice generator FineShare FineVoice.
It's a realistic AI voice generator that can create voiceovers in 40 languages for any type of content you want, such as Chinese, Korean, Japanese, Spanish, French, Italian, and Portuguese. You can choose from over 200+ popular characters, including Spiderman, Iron Man, Patrick, Taylor Swift, and many more. You can also customize the voice to your liking by adjusting the pitch, speed, volume, and tone.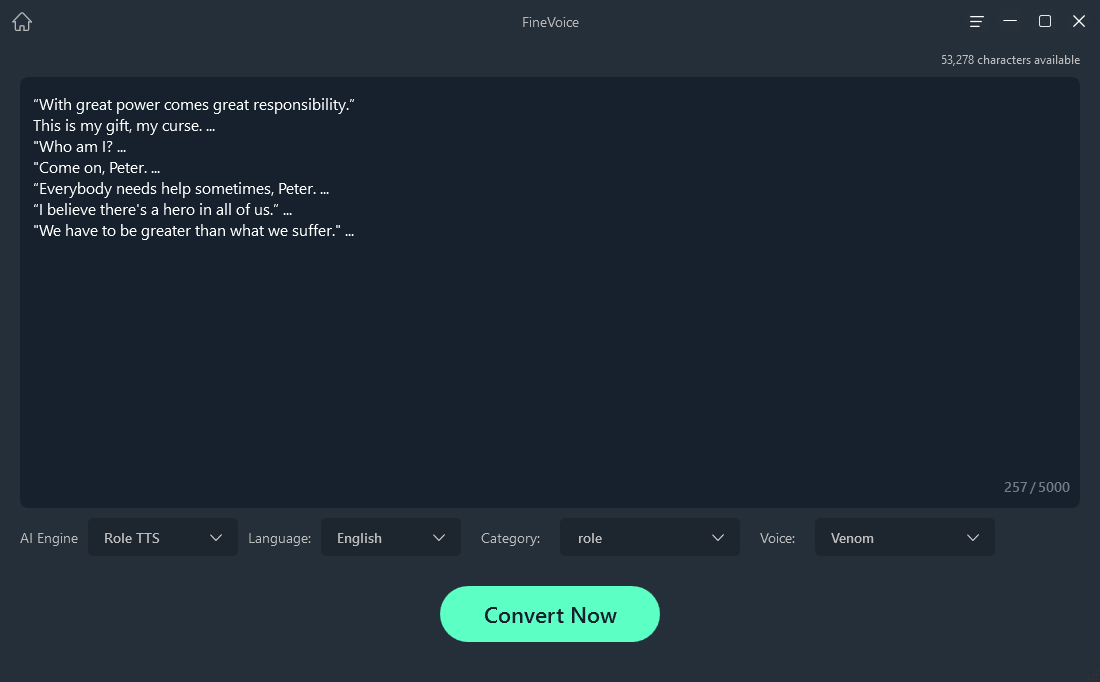 To use FineShare FineVoice this Spiderman text to speech tool, you need to follow these steps.
Step 1: Download and launch the FineVoice App.
Step 2: Open the FineVoice and log in with your account.
Step 3: Click the Text to Speech button in the main window.
Step 4: Type or paste the text you want to convert into speech in the input box.
Step 5: Select the character you want to use for the voice. You can choose from various characters, including Spiderman, Shrek, Iron Man, Batman, and many more.
Step 6: Adjust the voice settings according to your preferences.
Step 7: Click the Convert Now button and wait a few seconds. Then this Spiderman AI voice generator will create a realistic voiceover for your text.
Step 8: You can listen to the audio file by clicking on the View button. You can also download the voiceover as an MP3 file or share it with others.
Conclusion
Whether you're a young hero-in-training or a seasoned cosplayer looking for that perfect Spidey sound, these Spiderman voice changers offer a range of options to suit your needs.
With the right voice, you'll truly embody the spirit of your friendly neighborhood Spider-Man, and as you swing from skyscrapers or simply entertain your friends, you'll feel like a superhero, one iconic phrase at a time.
So, choose your favorite Spiderman AI voice, don that suit, and let your heroic adventures begin!
Hot FAQs about Spiderman
Can Spider-Man Fly?
No, Spider-Man cannot fly. Instead, he swings between buildings and travels through the city using web-shooters he invented.
How Did Spider-Man Get His Powers?
Spider-Man gained his superhuman abilities after being bitten by a radioactive spider during a science experiment. This bite enhanced his strength, agility, and ability to cling to walls. Additionally, he acquired a "spider-sense" that warns him of danger.
Who Are Some of Spider-Man's Most Famous Villains?
Spider-Man has a vast rogue gallery of villains, including the Green Goblin, Doctor Octopus, Venom, Sandman, and the Vulture, among many others.