Imagine that you could speak like a president. Imagine if you could use the voices of Barack Obama, Donald Trump, Joe Biden, or Bill Clinton to create your content. Imagine that you could captivate and persuade your audience with the power of your voice.
Sounds amazing, right? Thanks to advances in artificial intelligence, this is now possible. In this article, we will review 5 popular president AI voice generators in 2023, and help you decide which one is right for you.
FineShare FineVoice: Most Popular President AI Voice Generator Software
Do you want to communicate with the charisma, authority, and influence of a world leader? Do you want to create content that captivates and persuades your audience with the power of your voice? If you do, then you need FineShare FineVoice. It's a powerful presidential speech generator software that allows you to generate realistic voices of various US presidents based on text input.
With FineVoice, you can create voiceovers for your videos, podcasts, audiobooks, and more using the style and tone of the president of your choice. You can choose from a large library of voices and languages, such as Joe Biden, Barack Obama, Donald Trump, Abraham Lincoln, and more. Besides that, it also supports the voices of anime and cartoon characters, such as Mori Calliope, Hatsune Miku, Patrick, Squidward, Sonic, etc.
Try it today and see how it can transform your text into speech!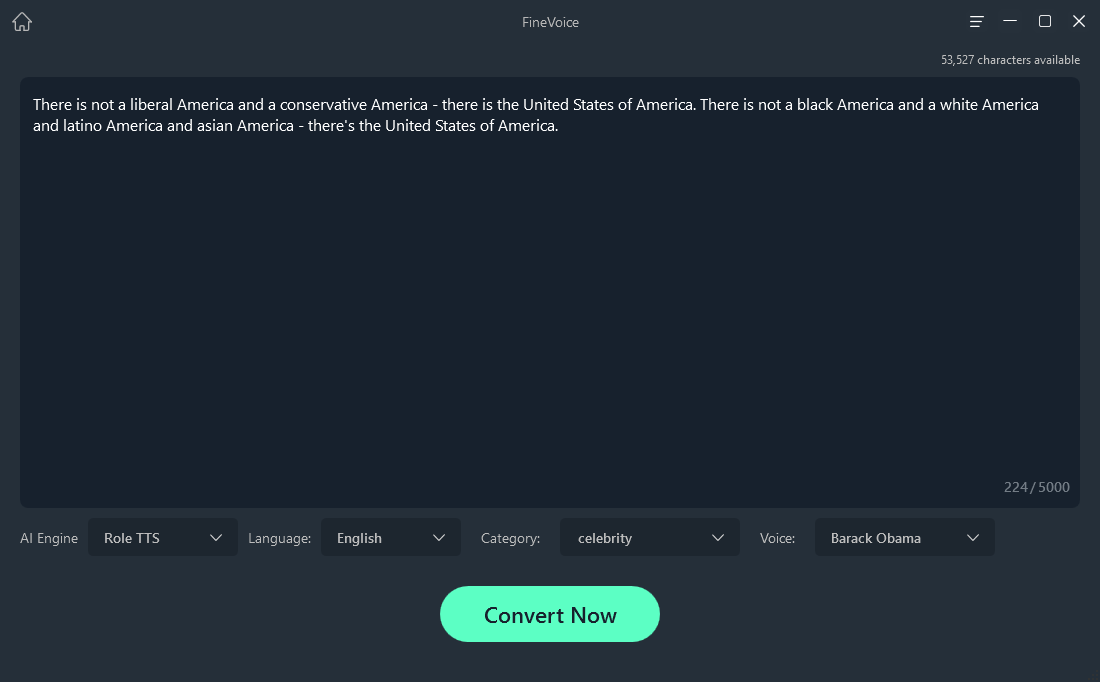 Pros:
Easy-to-use and clean interface
Fast speed and high quality
High-quality and natural-sounding voices that can engage audiences and convey complex ideas and emotions as real presidents
It has a large library of voices and languages, such as Chinese, Japanese, Korean, Spanish, French, German, Italian
You can customize the voice parameters, such as tone, accent, speed, and pitch
Cons:
Windows only
It has limited control over the emotional depth and variation of the voice
4 Popular Online President AI Voice Generators
If you don't want to install any software on your computer or device, here are 4 popular online presidents AI voice generators.
Uberduck.AI
Do you love music and speech? Do you want to create your songs and voices with the power of AI? Uberduck.AI is a free online president text to speech tool that allows you to generate realistic voices of various presidents and celebrities.
You can choose from thousands of voices, including celebrities like Morgan Freeman, singers like Lady Gaga, rappers like Drake, and even presidents like Bill Clinton. You can also make your custom voices by using voice conversion technology and you can use preset phrases to hear how they sound in different voices.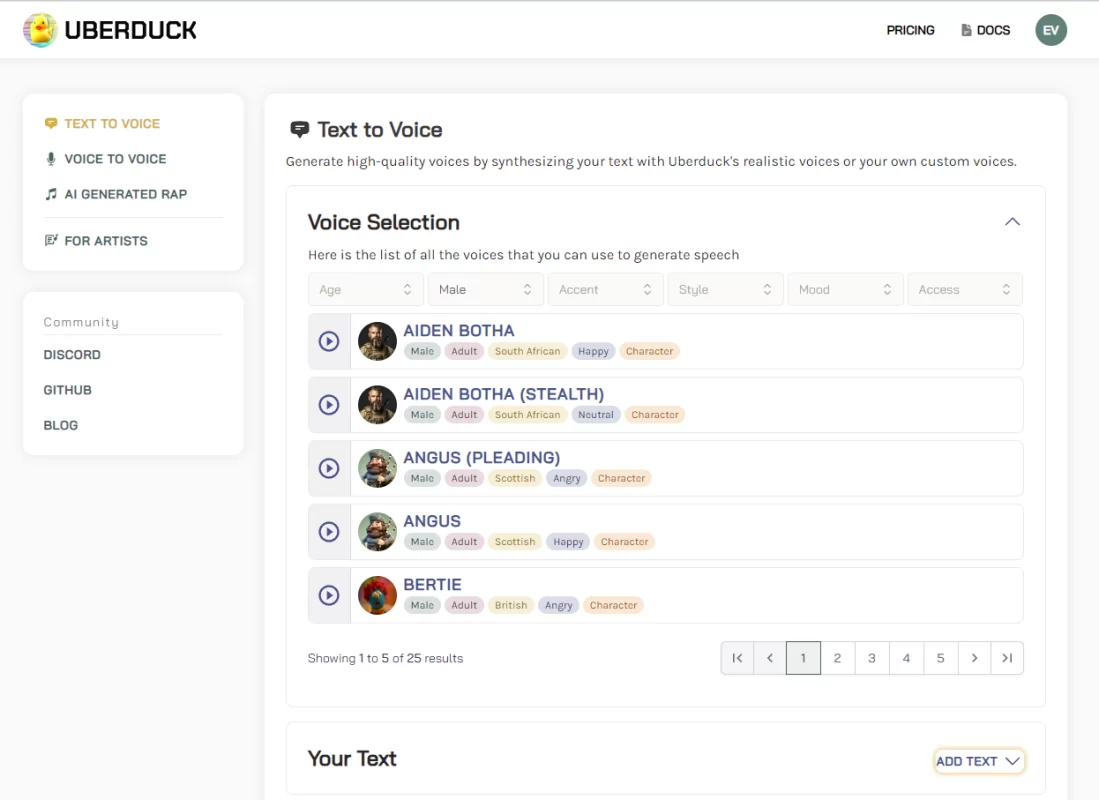 Pros:
Free and easy-to-use online tool
Realistic and expressive voices
Wide range of voices and celebrities
Customizable output file format
Join a vibrant community of voice enthusiasts and creators who share their work and feedback
Cons:
You need to create an account to use the website and access its features
Low-quality audio output
Might experience some difficulties or technical problems
Speechify
Speechify is one of the most popular president voice generators that can convert any text into audio with natural-sounding voices. It's a versatile tool that can help you with various tasks, such as reading books, articles, emails, PDFs, and more. You can also use it to create voiceovers for your videos, presentations, audiobooks, and websites.
Speechify offers a large collection of voices in different languages and accents, such as Obama, Trump, Biden, Clinton, Elon Musk, Oprah Winfrey, Queen Elizabeth, and more. You can use these voices to give your material the authoritative tone of former presidents, evoking the essence of their charismatic leadership.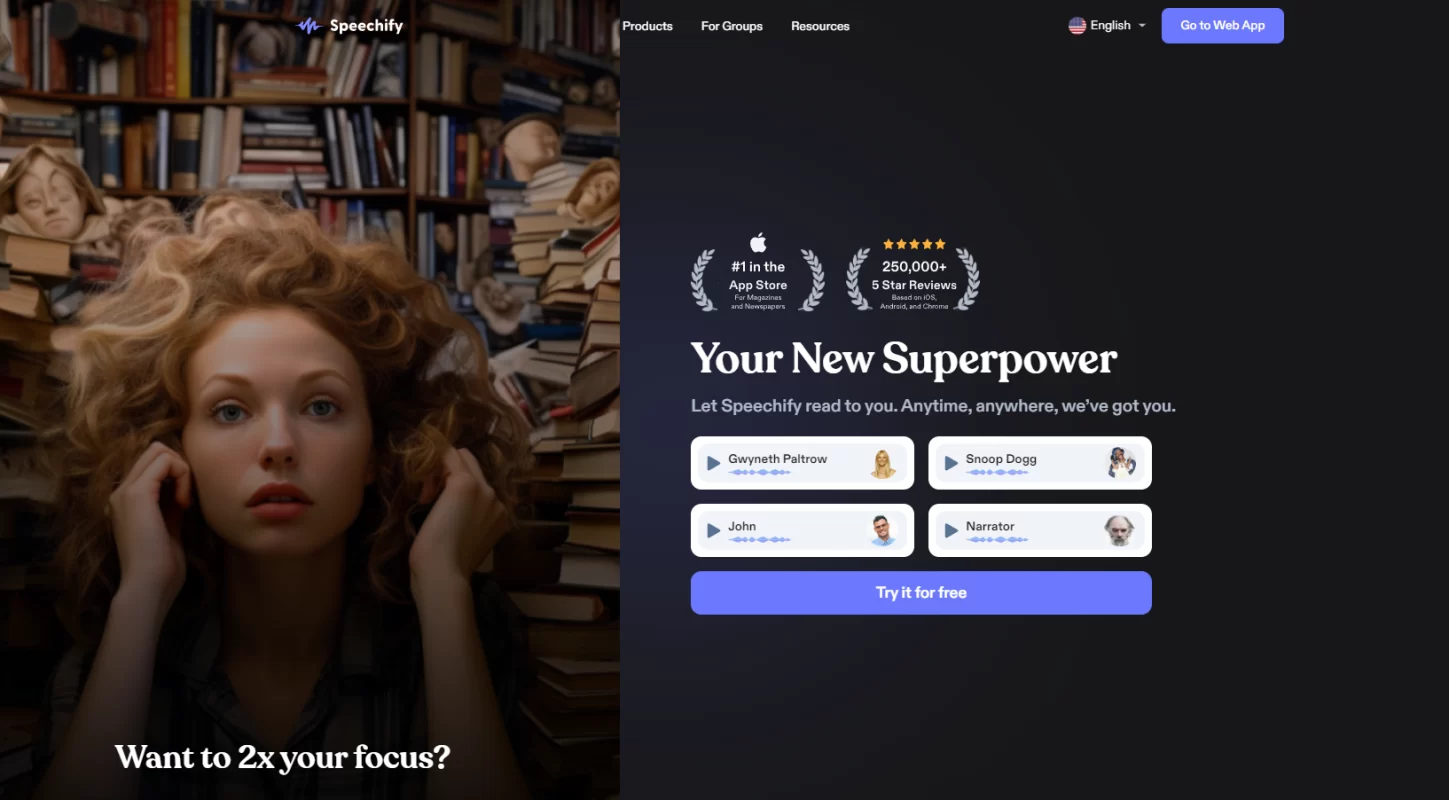 Pros:
Natural and human-like voices
Large collection of voices and languages
Fast speed and high quality
Voice cloning feature
Customizable voice parameters
Cons:
Expensive subscription plans
Limited control over the voice variation and expression
Ethical issues regarding impersonation and privacy
Murf.AI
Do you want to have access to a wide range of voices in different languages and accents? Murf.AI is the perfect platform for you! You can simply type or paste your script and choose from over 120+ text-to-speech voices in 20+ languages and accents.
With this president AI voice generator, you can have fun creating voices that sound like those of real presidents. You can use these voices to add authority, influence, humor, or satire to your content. You can also adjust the pitch, punctuation, and emphasis of the AI voices to make them sound more natural and expressive. Moreover, you can upload your videos, images, or music and sync them with the voiceover seamlessly.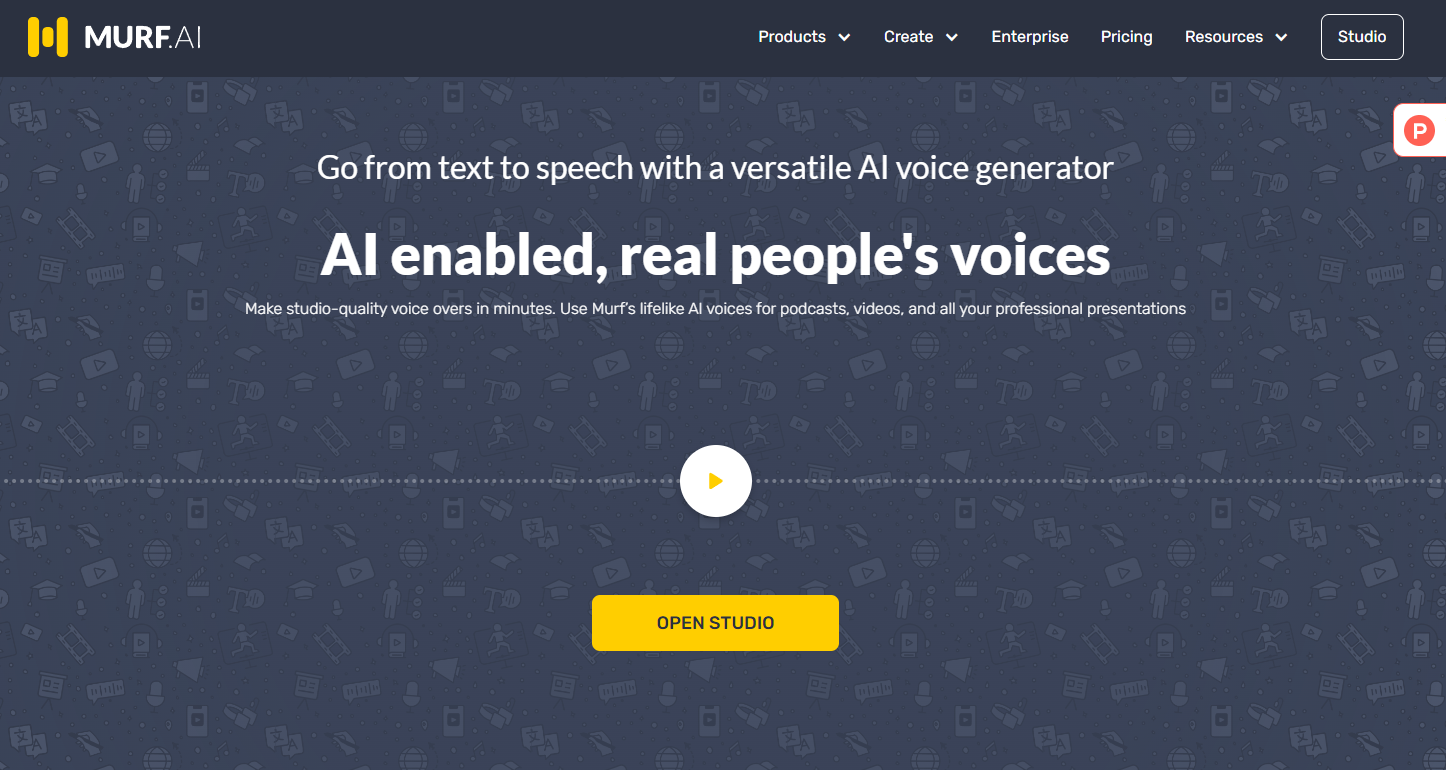 Pros:
User-friendly interface
Variety of speech voices
High-quality president AI voices
Voice cloning
Text-based audio editor
Cons:
High price
Limited voice generation time
May cause latency or compatibility issues
Resemble.AI
If you are looking for a president AI voice generator that can create realistic and human-like voiceovers in seconds, you can check out Resemble.AI. It specializes in creating and managing artificial voices that sound like human beings. And it uses advanced deep-learning algorithms to produce natural-sounding voices that capture the essence and personality of each president.
With Resemble.AI, you can clone your voice, add emotions, transform your voice into another language, edit audio by typing, and detect deepfake audio with Resemble.AI's products. Resemble.AI is also a platform that lets you access over 200,000 AI voices that generate more than 2 million minutes of audio per month.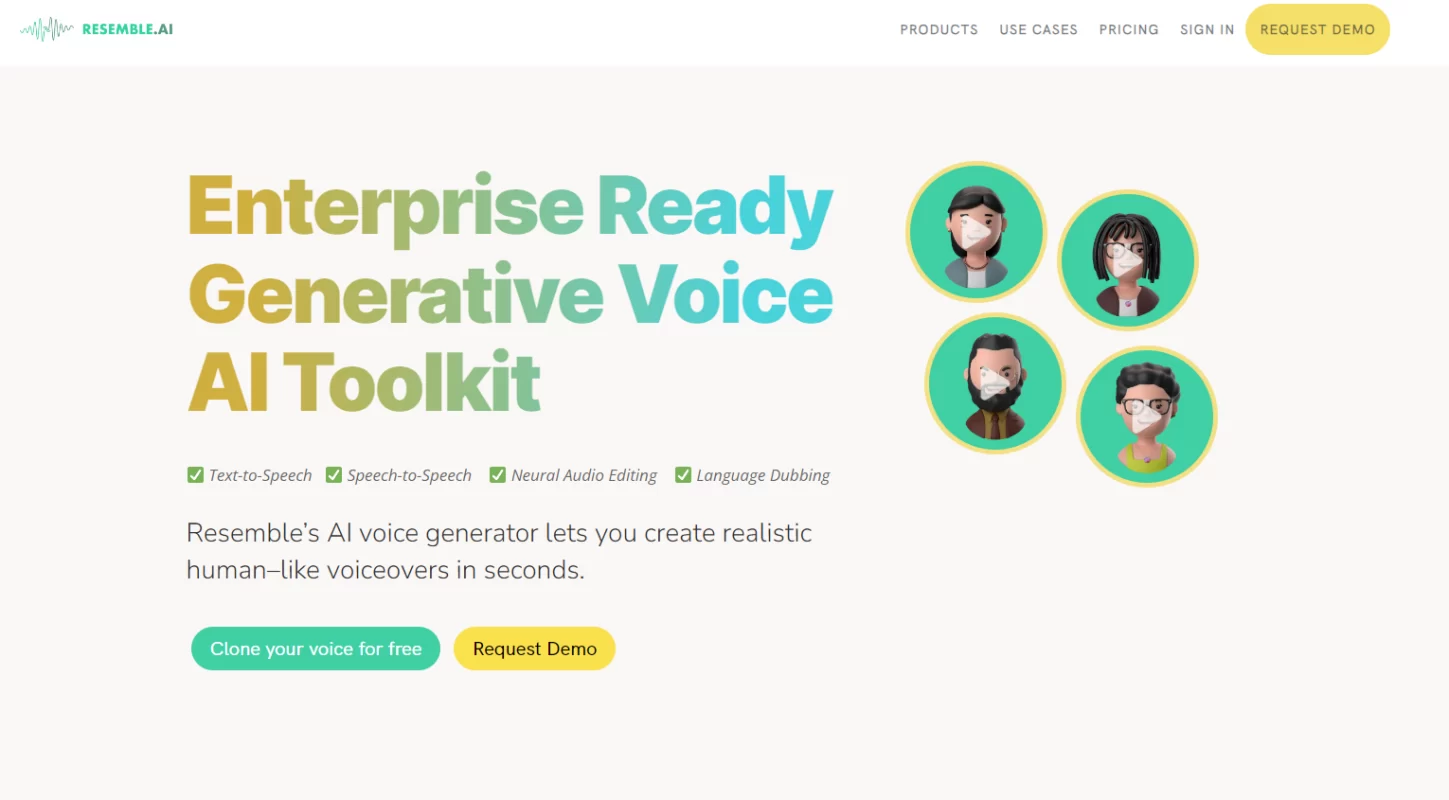 Pros:
Ethical and secure platform
Offer high-quality output that sounds human-like and expressive
Time-saving and easy to use
Flexible and customizable
Allow you to edit audio by typing
Cons:
There is no free version
May encounter some errors or glitches
Bonus Tips: Best Online President AI Voice Changer FineShare Online Voice Changer
Do you want to sound like a president or a celebrity? Do you want to change your voice to impress your friends, family, or audience? Try the best online president AI voice changer: FineShare Online Voice Changer!
This is a free online tool that lets you transform your voice into the voices of famous presidents and other celebrities in seconds. You can also use it to prank call your friends, make podcasts, videos, memes, and more.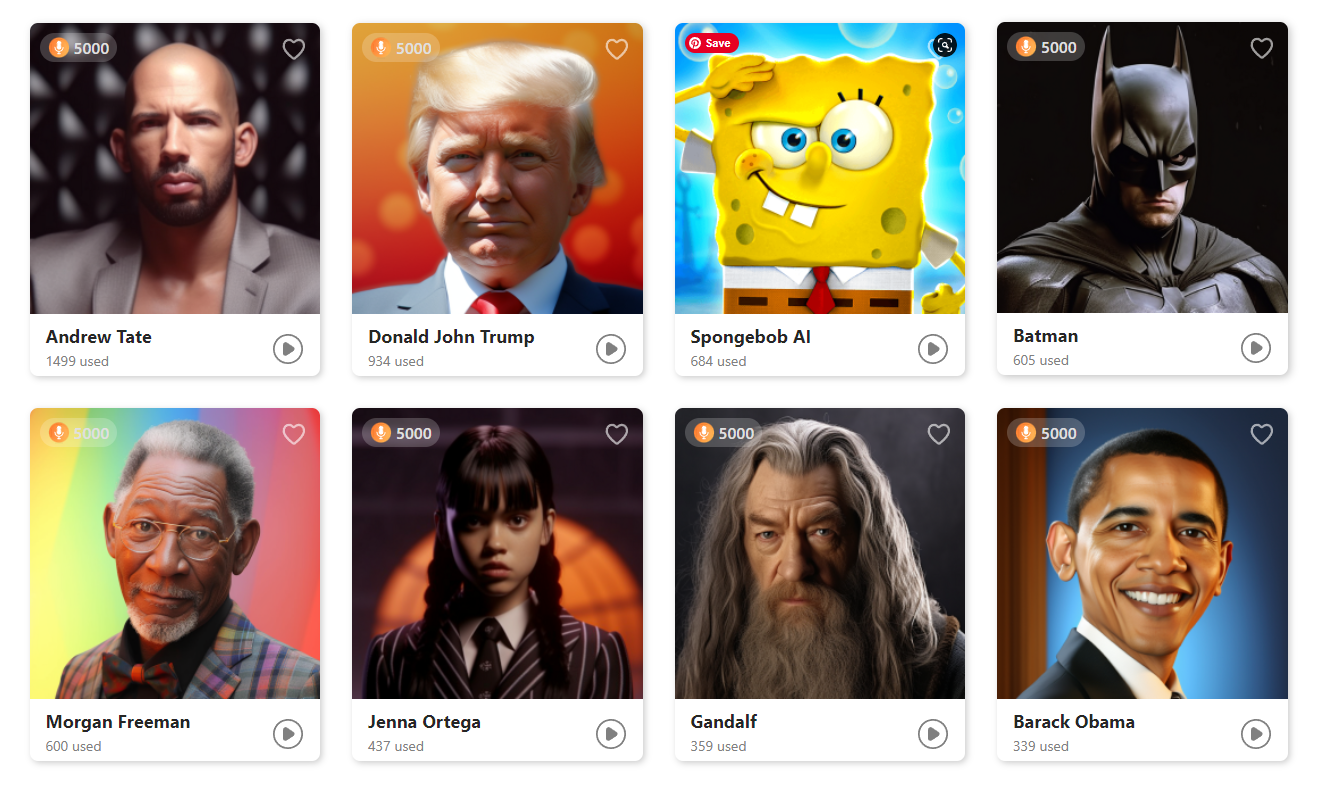 Some amazing features of FineShare Online Voice Changer:
It's easy to use.
It's fast and free.
It's secure and private.
It uses advanced AI voice cloning technology to generate high-quality and natural-sounding voices.
It has a vast library of 100+ voice effects, including Selena Gomez, Kim Jong-un, Kevin Costner, and many more.
Conclusion
As we stand on the precipice of the future, President AI voice generators have granted us a remarkable bridge between the past and present. With these 5 popular president text to speech tools, you can create engaging content and speeches.
Try and download FineVoice, our journey into the future becomes a harmonious symphony, blending history's wisdom with today's technological marvels.
Hot FAQs about President AI Voice Generator
What Is a President AI Voice Generator?
A President AI voice generator is a technology that uses artificial intelligence to mimic the voices of different presidents or political figures. It can generate speech that sounds like a particular president, allowing you to hear them say things they may have never actually said.
What are the Benefits of Using a President AI Voice Generator?
Some of the benefits of using a President AI Voice Generator are:
Customizable Voices: You can choose any president and adjust the voice parameters to create a unique and personalized voiceover.
Multilingual Support: It supports multiple languages and can produce voiceovers in different accents.
Consistency: You can ensure that the same voice is used across all your content, providing consistency and brand recognition.
Cost-Effective: It's cheaper and faster than hiring a professional voiceover artist.
Creativity: You can unleash your creativity and experiment with different voices and styles to create engaging and original content.
Who Might Use a President AI Voice Generator?
It could be used by researchers, content creators, educational institutions, and even entertainment companies. Researchers might use it for studying speech patterns, educators might use it to engage students in history lessons, and content creators might use it to add a unique touch to their projects.