Are you a fan of The Owl House, the awesome animated series? Do you ever wonder what it would be like to hear the voices of Eda, King, Amity, and the others say whatever you want or even speak in your own voice?
In this article, we invite you to discover the 3 most enchanting The Owl House text to speech tools, offering a passage into the world of The Owl House like never before.
Learn More Information about The Owl House
The Owl House, a fantastical animated series created by Dana Terrace, first graced our screens in January 2020 via the Disney Channel. It follows the enchanting adventures of Luz Noceda, an audacious young girl who tumbles into the spellbinding Boiling Isles, a realm teeming with mystical creatures. Here, she embarks on a quest of self-discovery while mastering the arcane art of magic.
This series sets itself apart with its progressive themes, endearing characters, and a storytelling tapestry as unique as the Boiling Isles itself. The Owl House has gathered a passionate fanbase with an even more remarkable facet: its commitment to inclusivity.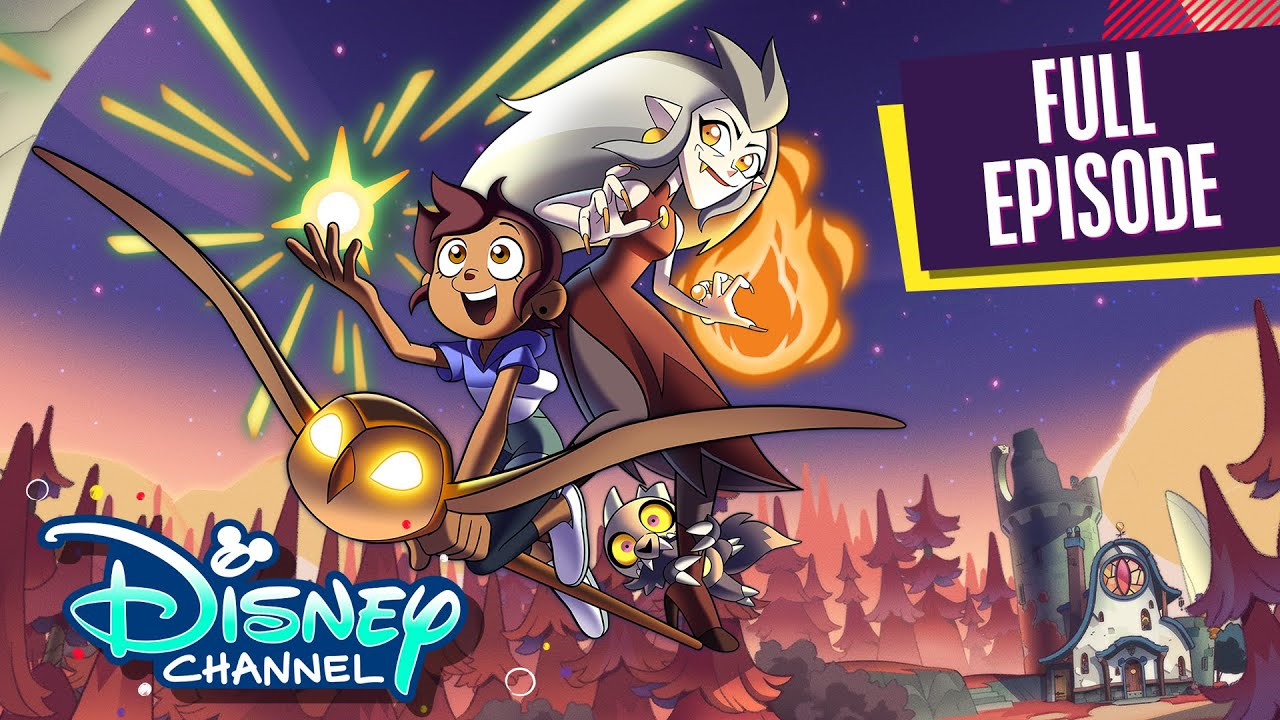 3 Amazing The Owl House Text to Speech Tools to Make Fun Content
Here are our top 3 picks for The Owl House AI voice generators.
If you are a fan of the show and want to create your own voiceovers or audio content using the voices of the characters, you might be interested in The Owl House text to speech tool FineShare FineVoice. It's an advanced voice generator that uses AI technology to create realistic and natural-sounding voices.
FineVoice has over 220+ unique AI voices in 40 languages, including famous animated series voices like The Owl House, Dragon Ball, and more. To give some examples, you can choose the voice of Luz Noceda, Dio Brando, Peppa Pig, My Little Pony, etc. You can use the generated The Owl House AI voice to create amazing voice content for your videos, podcasts, novels, and more.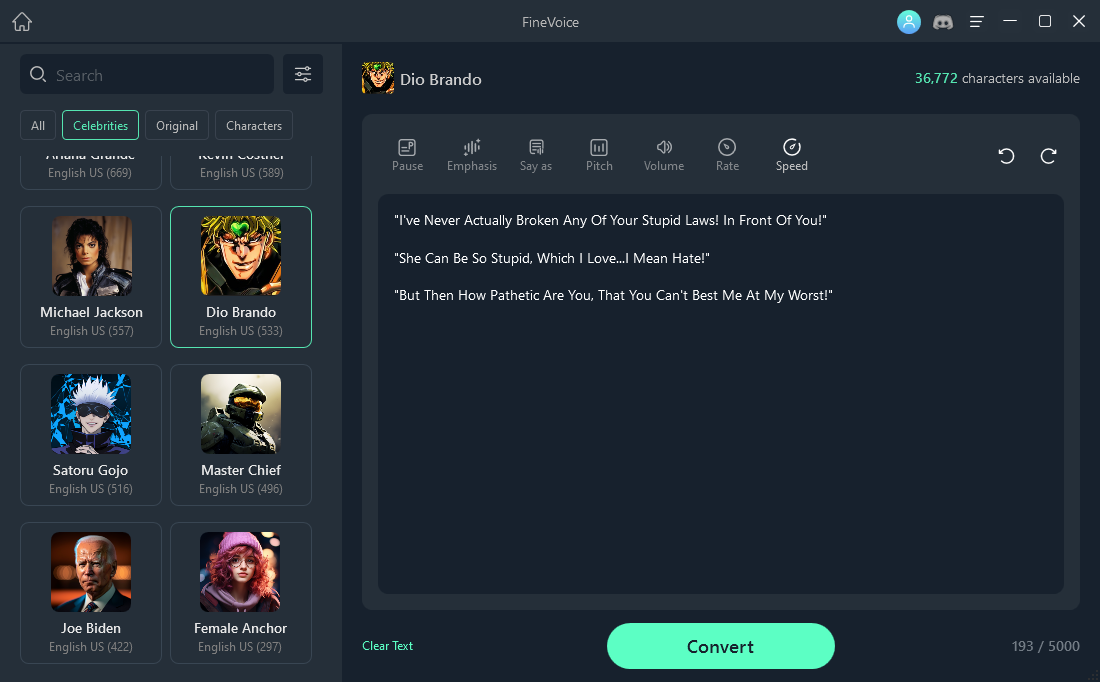 If you want to sound like the characters from the show, try FineShare Online Voice Changer. It's a free online tool that lets you change your voice with various styles and effects. You can choose from some of the voices used in The Owl House, Shinchan, Cristiano Ronaldo, and many more.
FakeYou – Fake You Celebrity Voice Generator
FakeYou is a The Owl House AI voice generator that uses deepfake technology to generate audio or videos of your favorite characters saying anything you want. It's a fun and creative way to make content with your favorite characters.
You can choose from a large collection of celebrity voices from movies, TV shows, music, and more. You can use The Owl House AI voice to make jokes, parodies, memes, songs, stories, and more with your favorite characters.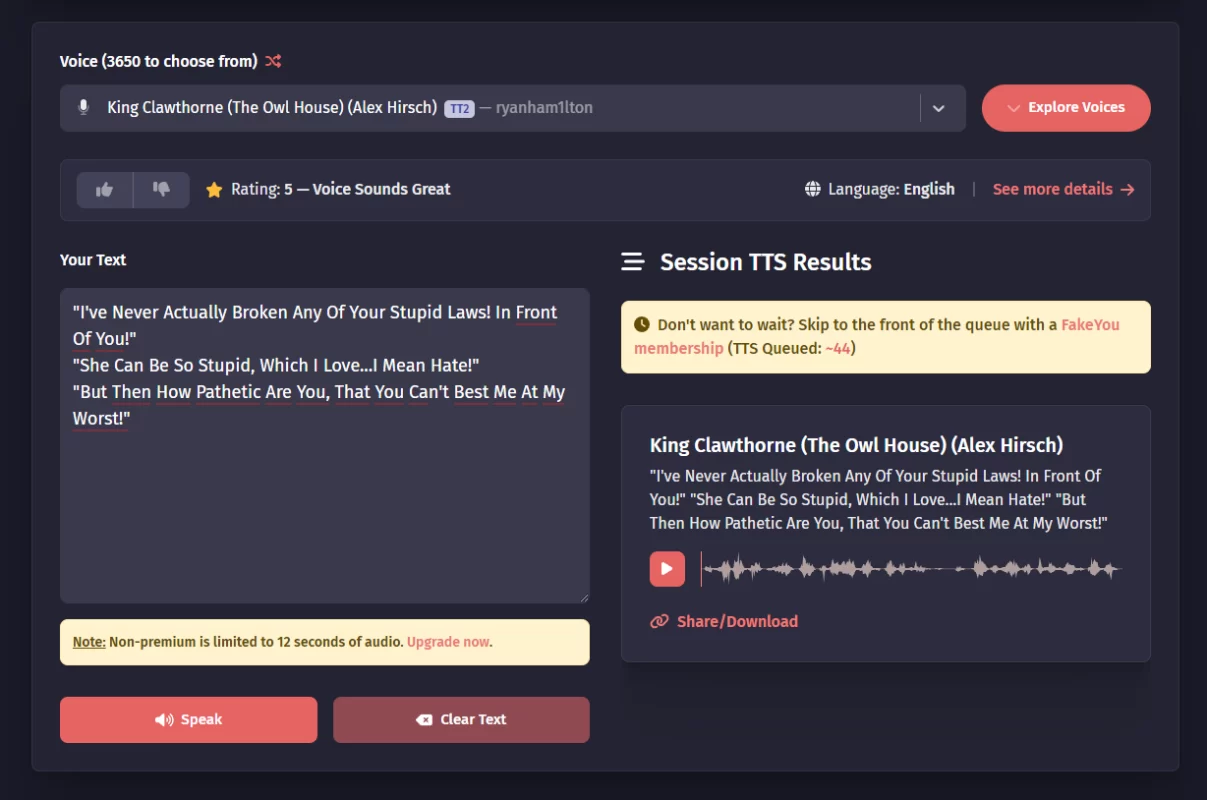 Uberduck – Make Music with AI Vocals
Are you a music lover who wants to create songs with AI vocals? Uberduck is another The Owl House text to speech tool that lets you make amazing audio content with AI. You can use it for both creation and development purposes.
You can choose from a huge library of realistic and natural-sounding voices, including The Owl House Characters, Morgan Freeman, Taylor Swift, Beyoncé, and many more. You can also adjust the speed, volume, and tone of the speech. Besides, it's also a platform that lets you make music with AI vocals. You can also use it to impress your friends, audience, or clients with your musical skills.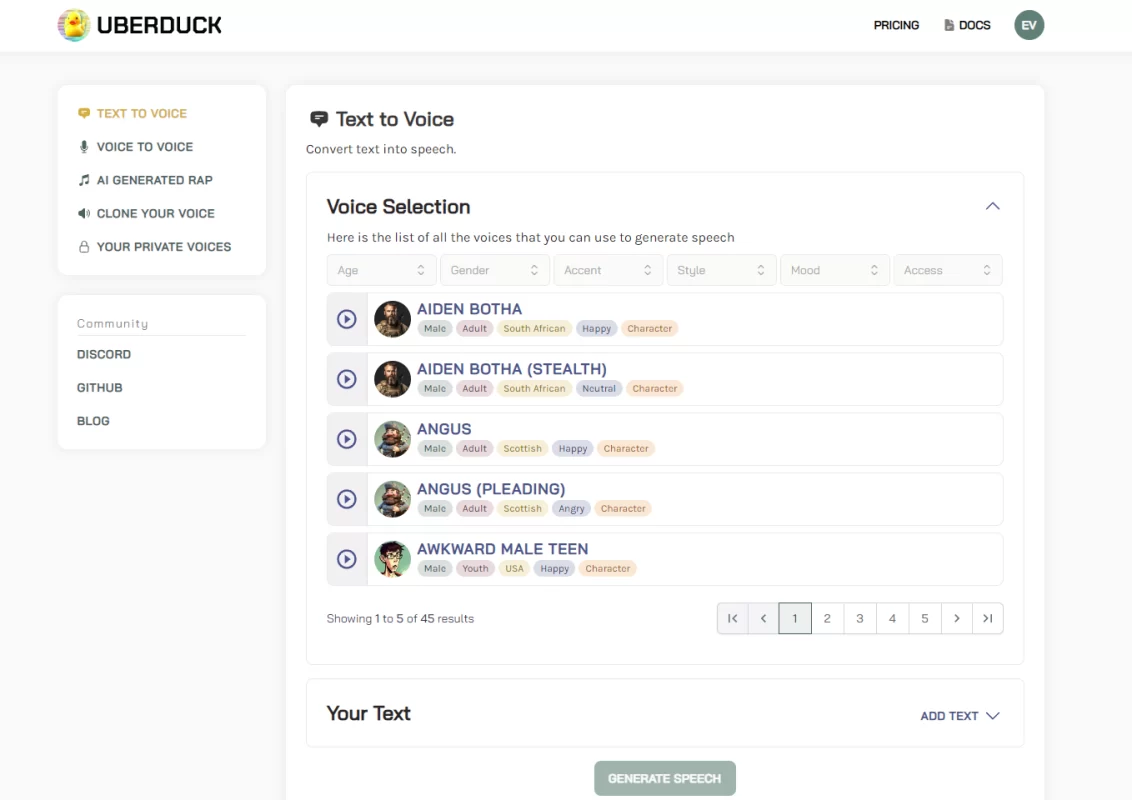 Who Are The Owl House's Main Characters and Voice Actors?
Let's dive into the enchanting world of the show and explore some of the most popular characters along with the talented individuals who bring them to life.
Luz Noceda (Voice Actor: Sarah-Nicole Robles)
Luz is the fearless and endearing protagonist of the series. She is a human who stumbles into the Boiling Isles and becomes an aspiring witch.
Eda Clawthorne (Voice Actor: Wendy Malick)
Eda, also known as the Owl Lady, is a wise and independent witch who takes Luz under her wing.
King (Voice Actor: Alex Hirsch)
King is a pint-sized demon with a big personality.
Amity Blight (Voice Actor: Mae Whitman)
Amity is a popular witch at Hexside School and a key character in Luz's journey.
Willow Park (Voice Actor: Tati Gabrielle)
Willow is one of Luz's best friends and a talented witch.
Gus Porter (Voice Actor: Issac Ryan Brown)
Gus is another close friend of Luz and a fellow student at Hexside.
Emperor Belos (Voice Actor: Matthew Rhys)
Emperor Belos is the enigmatic ruler of the Boiling Isles.
Lilith Clawthorne (Voice Actor: Cissy Jones)
Lilith, Eda's sister, is a prominent character with a complex and evolving storyline.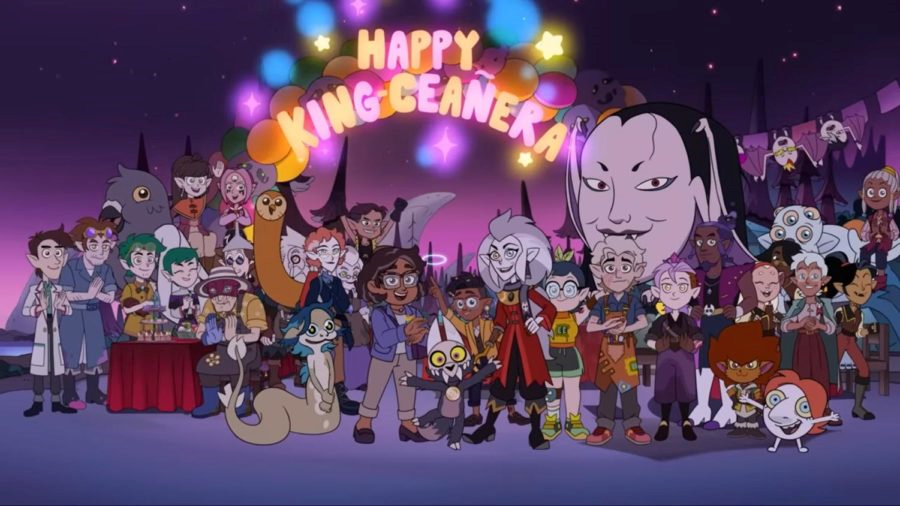 Conclusion
In the mystical realm of The Owl House, everyone should have the opportunity to be a part of the enchantment. The Owl House text to speech tool is the magical wand that bridges accessibility gaps, ensuring that fans with visual and auditory impairments can join Luz and her companions on their captivating adventures.
Download FineVoice and embark on a journey into the Boiling Isles. With this The Owl House voice generator at your side, the magic of "The Owl House" becomes more accessible and enchanting than ever before.
FAQs about the Owl House
Where can I watch The Owl House?
The show originally aired on Disney Channel and DisneyNOW. You can also stream it on various platforms such as Disney+.
The Owl House has been linked to other Disney animated series, such as Gravity Falls and DuckTales, through Easter eggs and references, sparking fan theories about a shared universe.
Is The Owl House suitable for adult viewers?
While the show is primarily targeted at older children and teenagers, its complex themes and humor also make it enjoyable for adult viewers who appreciate animated storytelling.