Nowadays, making videos is widely used for marketing, sales, and corporate communication purposes. A well-made video can be a great help in your remote business.
Vidyard is exactly the tool that can help you to create and share personalized videos throughout your entire sales cycle. But you may have some doubts about this software, or you may want to know more about Vidyard before deciding whether it's worth paying for.
In this article, we will tell you what is Vidyard including its pros and cons, moreover, we will also discuss whether is Vidyard safe or not, and give you a special recommendation for Vidyard alternatives.
What is Vidyard?
Vidyard is a platform that was launched in July 2011. It provides video creation tools for online sales and marketing teams.
What does Vidyard do? you may ask. It claims that you can use Vidyard to easily produce videos to communicate better with customers, prospects, and other teams to generate more leads, qualify for better opportunities, and close more deals.
You can install Vidyard as a browser extension, which is available on both Google Chrome and Microsoft Edge. You can find it inside the extension store and install it on your browser directly. It's also compatible with mobile devices whether you are using an Android phone, iPhone, or iPad.
Currently, Vidyard provides 3 types of pricing plans, you can choose from the free plan, pro plan, or business plan. The free plan allows you to use the platform with limited features. The pro plan can be billed annually at $228 or monthly at $29, and it has a 14-day free trial. As for the business plan, you need to contact their sales to get more details.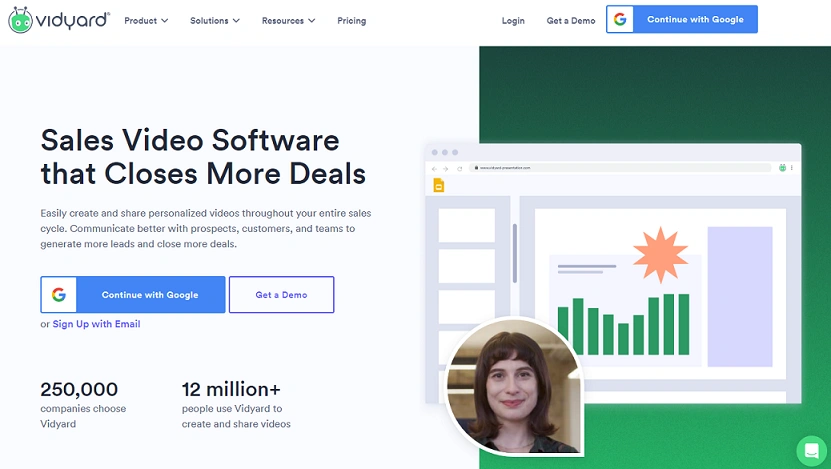 If you are interested in Chrome extensions like Vidyard, check out this article for more information: Easy Screen Recording: Top 7 Chrome Extensions You Need to Try
Pros and Cons of Vidyard
Of course, nothing is perfect, and although it's indeed a convenient tool for video creation, Vidyard do has its own disadvantages that might be fatal to some users. After collecting information and testing, we made a short list to show you the pros and cons of Vidyard.
Pros:
Keep tracking your videos and send notifications
Online editor to make some quick changes to your videos
Integration with popular sales engagement platforms such as SalesLoft and Marketo
Automatic transcription improves the accessibility of viewers
Analytics dashboards provide insight into lots of video performance metrics
Responsive support team to provide help at any time

Cons:
The functions of the free version are highly limited
The interface is confusing and takes time to get used to it
Not compatible with other browsers like Firefox and Safari
Prices are higher than similar software and platforms

Is Vidyard Safe to Use?
Many users may know what is Vidyard used for, but not sure if it's trustworthy or not. And the answer to this often-asked question is: Vidyard is safe to use.
It takes user privacy and security seriously, and this platform is trusted by thousands of sales and marketing teams all around the world. Also, Vidyard claims to secure data using world-class encryption with frequent encrypted backups, and the infrastructure is managed by a trusted cloud provider Amazon Web Services.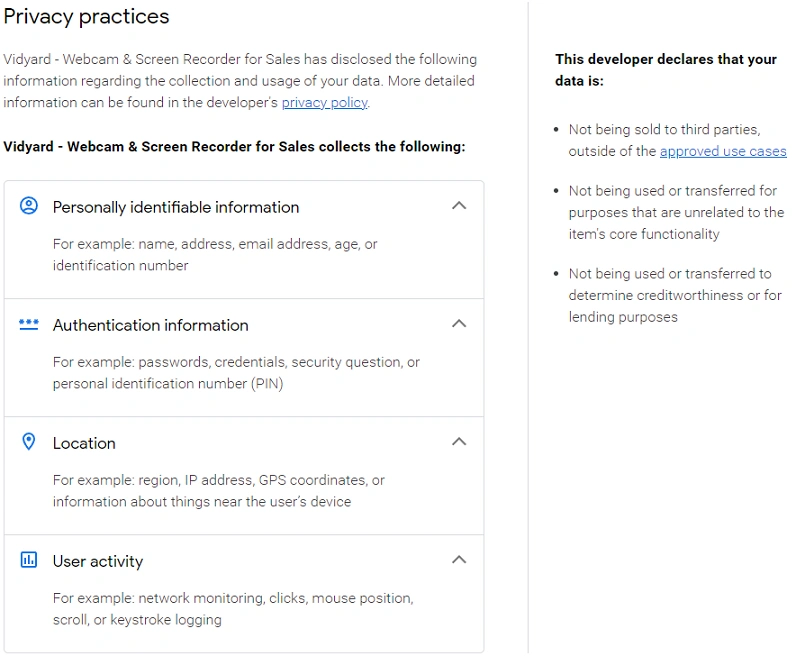 If you still worry about security issues when using this extension, try the following methods to ensure the safety of your device and data.
Download from the official websites only
Whether you want to download or update the Vidyard extension, make sure you do it on the official sites. Downloading files from other third-party websites may cause your computer infected with viruses, which will damage your device.
Use antivirus software for protection
Files with potential risks aren't the only way for viruses to damage your device, in this situation, it's best for you to use antivirus software for reliable protection. Even if the viruses already invaded your device, such software can help you clean off the infected files.
Backup important data regularly
Backup is always a good habit when using your computer. Most of the important data on your computer is stored at disk C, also called the system disk. Make sure to back up this disk and other important stuff you kept in different disks regularly to prevent any loss from viruses attacks or misoperation.
Best Vidyard Alternative: FineShare FineCam
Despite being useful, Vidyard does have its shortcomings, and some users are looking for alternatives to this tool. If you are one of them, we sincerely recommend FineShare FineCam.
FineCam is an AI-powered virtual camera and a powerful recorder to help you make impressive videos. It provides many features in common with Vidyard but it's more affordable, more user-friendly, and more flexible. What's more, FineCam supports using your iPhone as a webcam so no need to buy a new one.
With FineCam, you can create videos and improve your online business effortlessly. Now it's available on both Windows systems and macOS, download and have a try for free.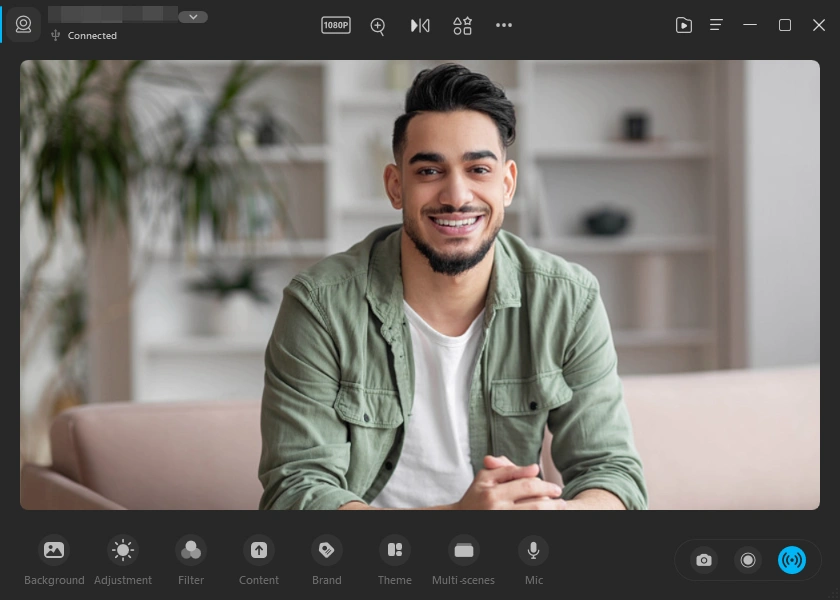 Conclusion
When making videos for sales or marketing purposes, using a proper tool is a determinant factor in the quality of final products.
Choosing the right tool among all those software isn't easy, we hope this article can help you in searching for the video creation tool that suits your needs.
If you want to know more about the best video recording software, check the following article: 11 Best Video Recording Software in 2023 [Free & Paid]
Look Superb in All Videos
FineCam is an AI-powered virtual camera for Windows and Mac. It makes you look better in Zoom, Teams, YouTube, makes video production easier, and tunrs your phone into an HD webcam. Get it for free.