"Wyaaaaaa. Ruh Ruh" Ok fine, we can't sound like Chewbacca through text. But you can, through any fantastic Chewie voice changer listed in this article. The exciting character has impressed me a lot through his role and importance in Star Wars. Sound designer, Ben Burtt, played creatively while creating his voice, recording sound from animals like bears, badgers, lions, and others.
Anyways, you might be curious how you can sound like him. Well, here are the top 5 Chewbacca voice changer applications for each platform. Each tool gives a realistic result, stunning the listener for a moment. So, without further waiting, Let's RRWWWGG!
Who is Chewie?
Chewie is a character in the Star Wars series and a trusted sidekick to the main character, Han Solo. He symbolizes loyalty and honesty in the movies, while his bravery, confidence, and sometimes intelligence gives the character some interest.
Usually, his thoughts and actions emphasize the importance of brotherhood and friendship. That's why Chewie's friendship with Han Solo is an important part of the story. After all, they travel the galaxy together in the Millennium Falcon and partake in various adventures.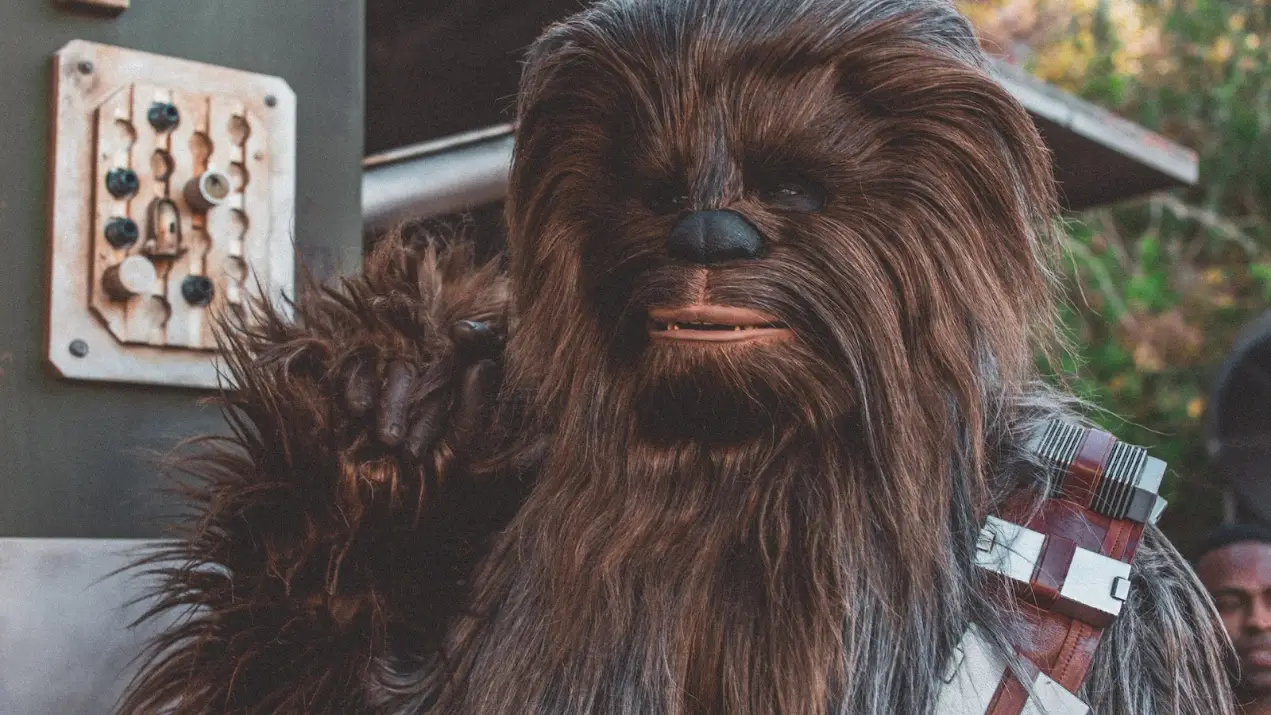 Try 5 Best Chewbacca Voice Changers to Generate Chewie Voice
Chewie is a fascinating character, many people like to sound like him too. If you also want to sound like Chewbacca, try these top 5 apps, and select your best Chewie voice changer app.
FineShare FineVoice
Best for: Windows
Do you want to sound like a furry space hero with a roar that can shake the galaxy? Then you need FineShare FineVoice! You can use it in various scenarios, such as online meetings, live streaming, podcast creation, video production, chats, games, etc.
This Chewie voice changer is an easy-to-use and has high-quality voice conversion that allows you to reproduce Chewbacca's voice easily. You can choose from hundreds of voice effects, including Chewie, Dalek, Bane, and many more. You can also create your own custom voice effects with the Voice Labo feature.
With FineVoice, you can record your voice with studio-quality sound and add various sound effects, such as echo, reverb, distortion, and more. You can also extract audio from video and convert it to different formats.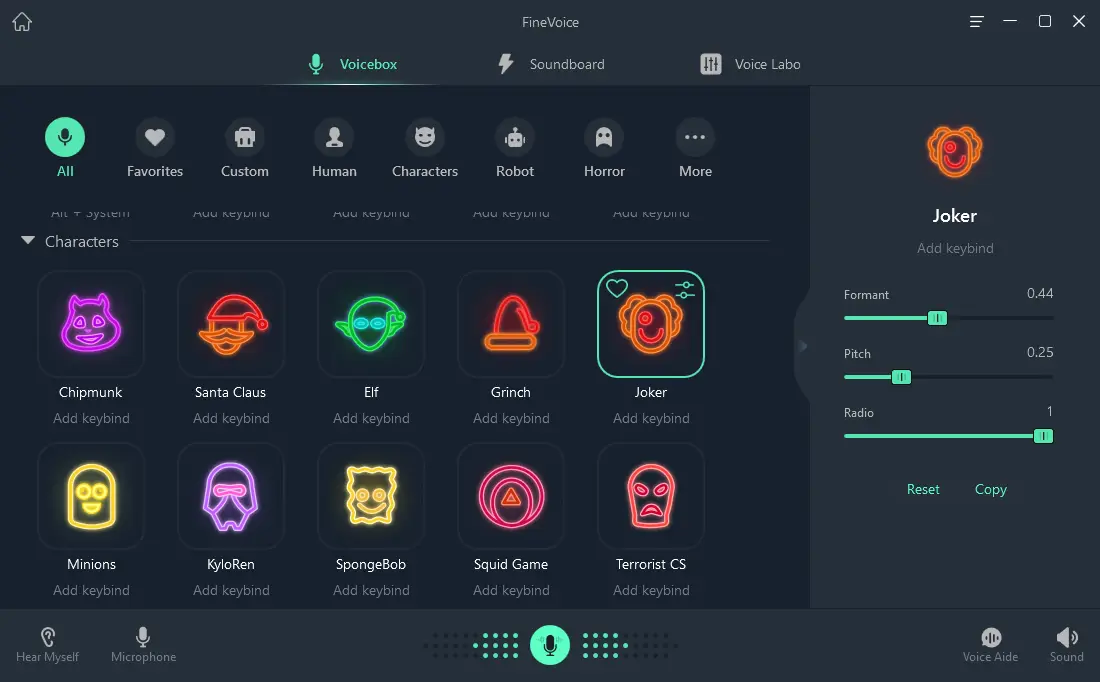 Pros:
Intuitive interface
Offer a variety of voice effects
Real-time voice changer
Generate human-like voiceovers for your videos with the AI voice generator
Studio-quality voice recorder
Audio extractor
Transcribe your voice recordings into text
Cons:
Best for: Mac
MorphVOX Pro is an excellent Chewie voice changer app for Mac users, introducing a new intuitive interface. You can see the changes in real-time through visual displays such as color blasts, frequency spectra, and spectrograms.
With MorphVOX, you can change your voice while playing games, such as CS: GO, Valorant, PUBG, and COD. It has low bandwidth and CPU power and provides better performance for a smooth and easy operation.
This Chewbacca voice-changing mask software has a voice analysis detection function. You can use it to detect sound patterns and features to convert them into another voice. And you can also add background effects to recreate sounds as if you were somewhere else.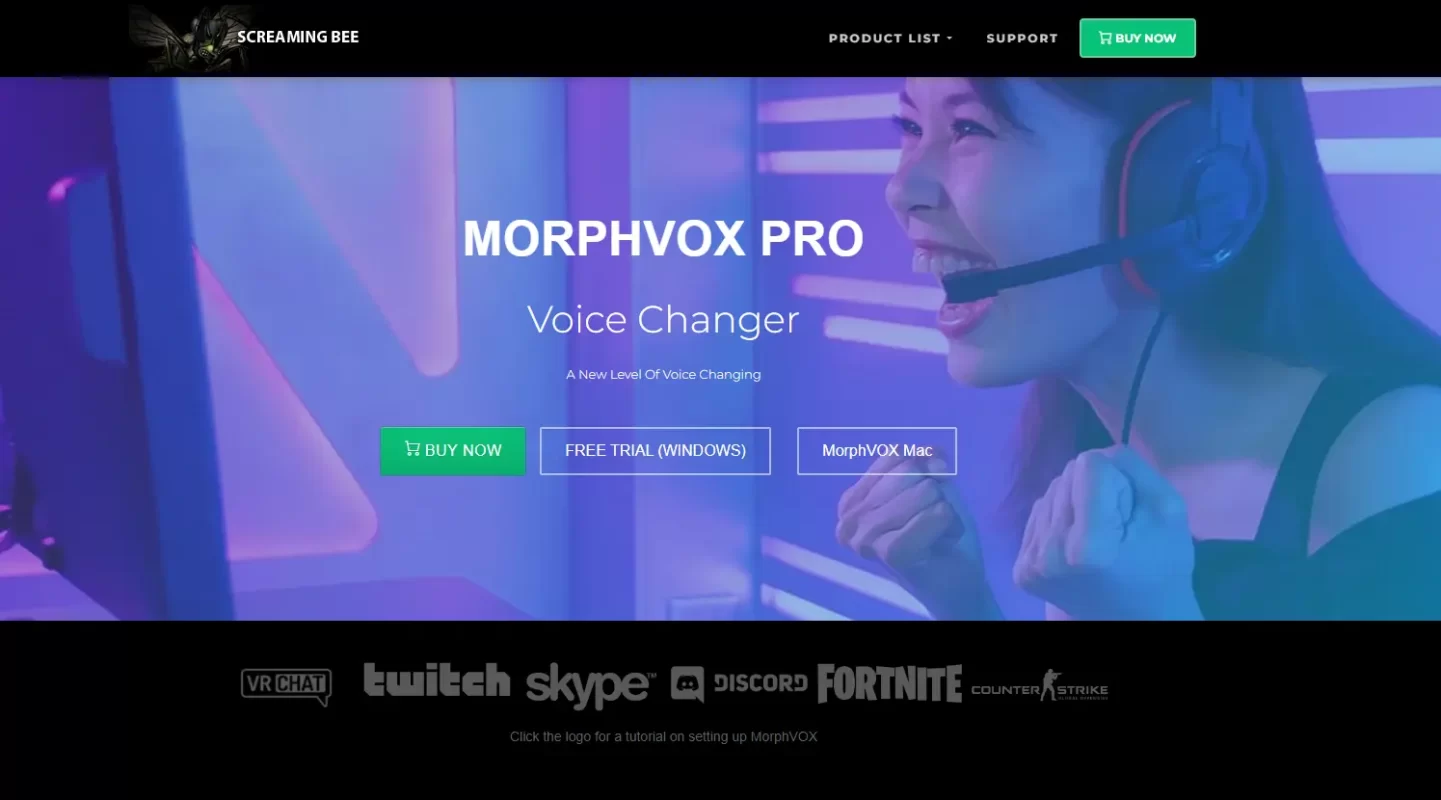 Pros:
Mac compatibility
Full integration with online games and chat programs
A large library of free voice and sound effect packs
Add backgrounds effects to your voice
Low bandwidth and CPU usage
Cons:
Limited noise reduction
May be too expensive
Best for: Android
Voice Changer with Effects is a great Chewie voice changer app for Androids. It can record and modify your voice using available effects to change it. You can preview how your voice will sound in real-time with specific effects before saving or sharing.
This app has a compact file size and takes very little memory on your device. And it presents and maintains high-quality audio output on modified audio files for clear and smooth playback.
Voice Changer with Effects can create unique voice memos with its text-to-speech feature. You can also use it to record ideas and reminders, add effects, and save them as personalized notes. Moreover, you can use the Chewie sound effect or catchy voices and sounds of Darth Vader, Bane, Optimus Prime, Dalek, an alien, death, a demon, and a drunk to impress friends.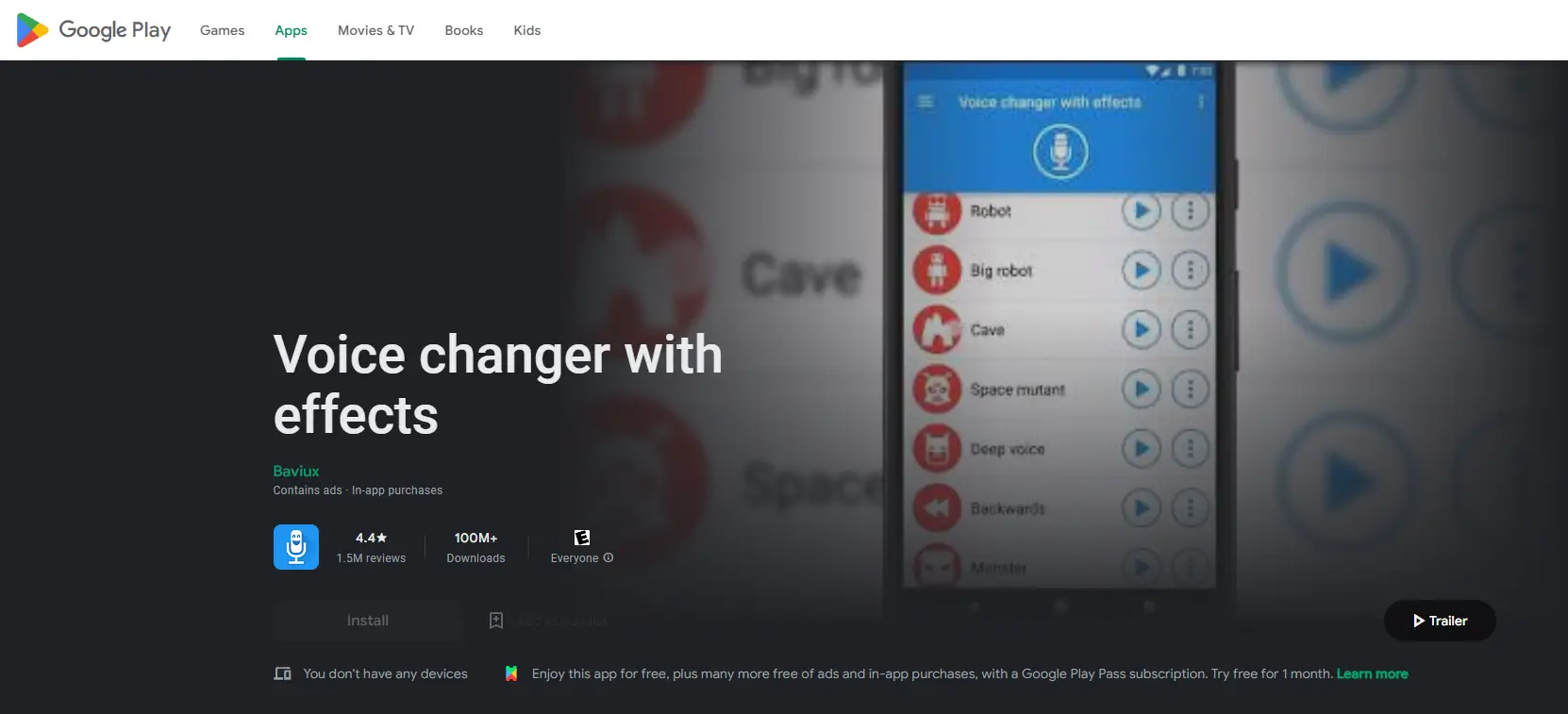 Pros:
Voice modification
Real-time preview
High-quality audio output
Offline functionality
Cons:
Limited voice options
Steep learning curve
Celebrity Voice Changer
Best for: iOS
Celebrity Voice Changer allows you to create unique voice recordings using a wide range of celebrity voices. The software uses advanced text-to-speech technology to accurately reproduce celebrity voices' inflections, accents, and tones to produce compelling results. You can choose from a large library of celebrity voices, such as Lady Gaga, Snoop Dogg, John Legend, and more.
It's compatible with many popular online games and apps, such as Zoom, Discord, Twitch, YouTube, Minecraft, GTA5, and more. With this Chewbacca voice changer, you can do fun activities like prank calls, voiceovers, dubbing, and funny content creation. And you can also use it to personalize greetings, voicemail messages, or any recorded content with the voice of your favorite celebrity.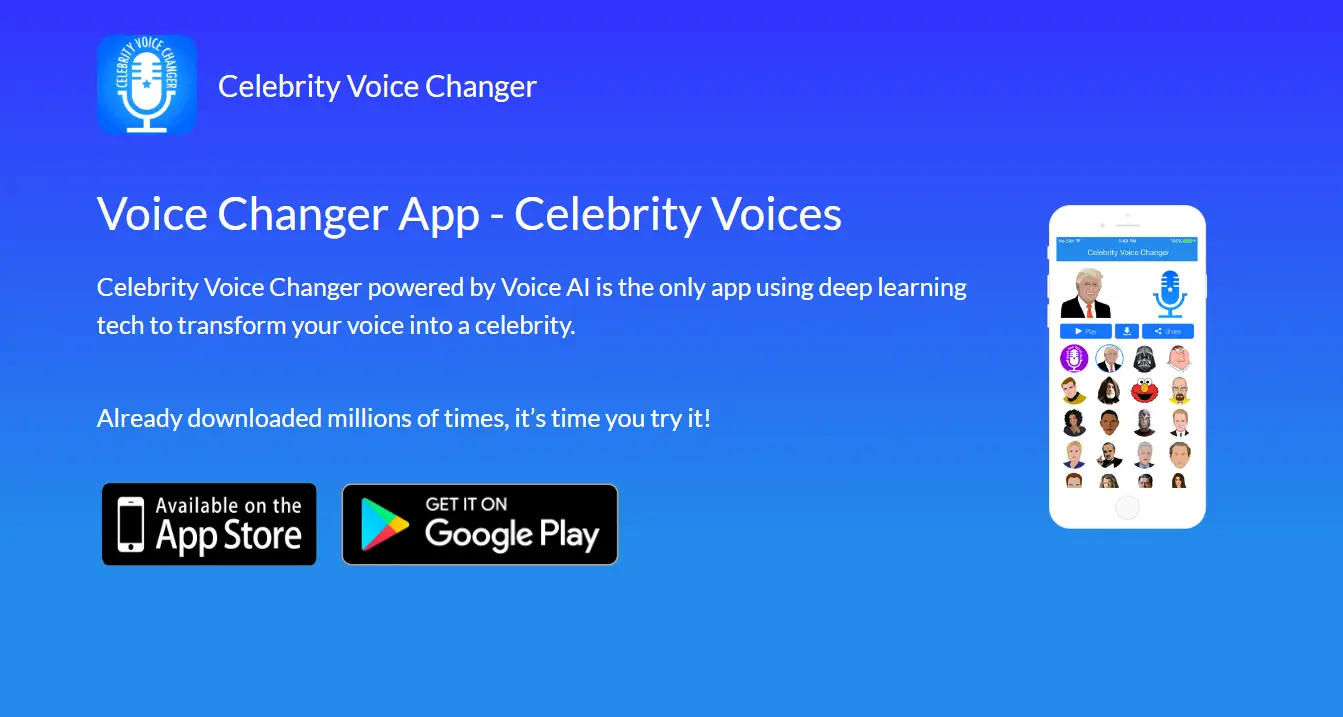 Pros:
Wide celebrity voice to select
Advanced technology
Versatile functionality
Personalization options
Compatible with many popular online games and apps
Cons:
Potential misuse
Privacy concerns
Voicechanger.io
Best for: Online
VoiceChanger.io offers a variety of voice effects and filters that allow you to change your voice in different ways. The website offers high-quality audio output, so your modified sound can retain clarity and original fidelity. Luckily, you can use this Chewie voice changer for free.
The Chewie voice changer provides hours of fun and entertainment. You can record the audio or upload an already recorded file on the website to change your voice. You can even create custom ringtones and alarm sounds.
The software also offers easy-to-use audio and editing features to tweak recordings, adjust pitch and frequency, and add effects to create the most compelling sounds, for instance, I'm Batman. It supports various file formats and is compatible with popular audio and video editing software.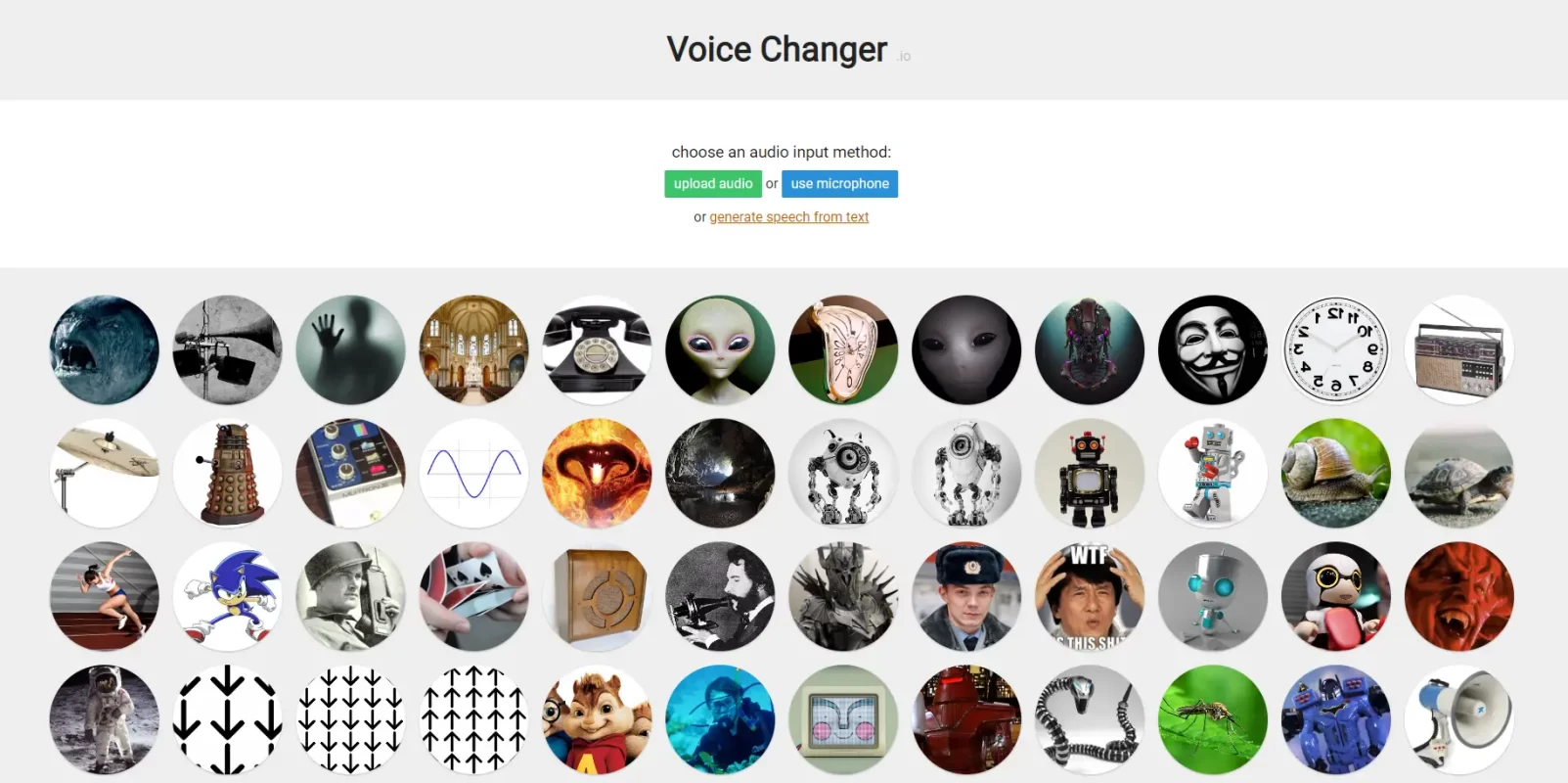 Pros:
Variety of voice effects
High-quality output
Easy recording
Versatile for different purposes
Cons:
Limited customization options
Requires internet connection
Conclusion
Chewbacca may be famous for his appearance, personality, or supportive role, but many people also find his voice interesting. If you are also fascinated by his voice, pick one of the above-given Chewie voice changers to sound like your famous character.
Here we recommend FineShare FineVoice since it offers a more diverse voices collection. The high quality becomes a bonus. Otherwise, you are free to make your choice. Happy sounding like, RAWRGWAWGGR!