Do you want to sound like a Combine soldier from Half-Life 2, the legendary game that revolutionized the FPS genre? Do you want to scare your friends or enemies with the robotic, distorted, and menacing voice of the alien oppressors? Do you want to have fun with the "Roger Beep" sounds and the extra voice lines and sound effects from the game?
In this article, we're unlocking the secrets of 3 exceptional Combine voice changers in Half-Life 2, your keys to sounding like a Combine soldier and conquering the dystopian streets of City 17.
In the world of the Half-Life series, the Combine is a powerful and oppressive interdimensional organization that serves as the primary antagonistic force in Half-Life 2. The Combine, also referred to as the Universal Union, is an alien empire that has conquered and subjugated Earth, transforming it into a dystopian, totalitarian regime.
The Combine's presence in Half-Life 2 is a central element of the game's narrative, creating an atmosphere of fear, oppression, and resistance. The story follows the player character, Gordon Freeman, as he joins the Resistance to combat the Combine's forces and attempt to liberate Earth from their tyrannical rule. The Combine's ability to teleport between dimensions plays a crucial role in the overarching plot, making them a formidable and mysterious foe in the Half-Life series.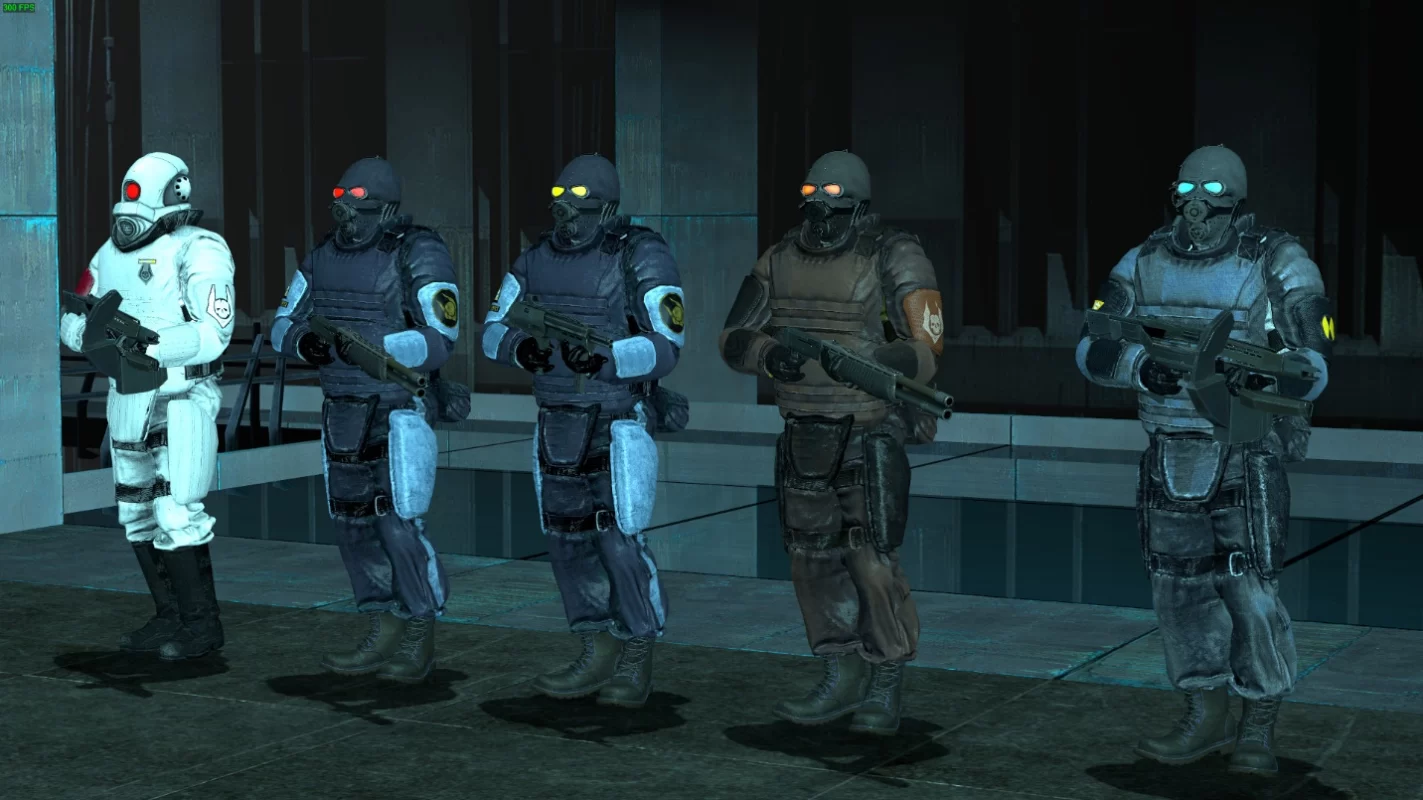 3 Best HL2 Combine Voice Changers You Can Try
If you are looking for the best HL2 Combine Voice Changer, you might want to check out FineShare FineVoice, an AI digital voice solution that comes with an amazing real-time voice changer. It works with any application or game that uses a microphone, such as Discord, Skype, Steam, Overwatch, or Half-Life 2 itself.
With FineVoice, you can choose from a vast library of voice effects and relish lightning-fast voice conversions like never before. To give some examples, you can raise your voice pitch with Chipmunk voice, make your voice deeper with Darth Vader voice, or entertain your friends with celebrity voices like Morgan Freeman. It also includes some extra voice lines and sound effects from Half-Life 2 that you can use for more immersion.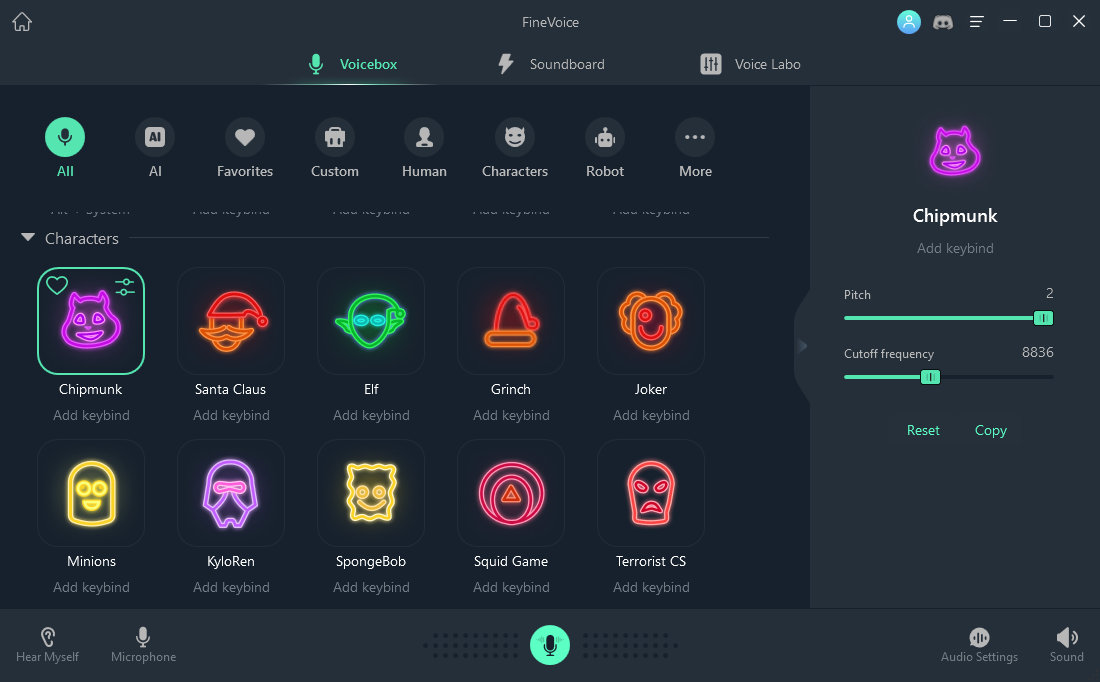 Feature Highlights:
You can change your voice in real-time with various voice effects, such as robot, alien, female, male, hacker, etc
You can record your voice from different audio sources, such as a microphone, system sound, or both
You can create human-like voiceovers for your videos with multiple languages and accents
You can convert your voice recordings into text with FineVoice
You can extract audio from various video file formats
You can modify the voice of an existing audio file
It supports many popular platforms, such as Discord, Zoom, Google Meet, Twitch, etc
Clownfish Voice Changer
Clownfish Voice Changer is a free Combine soldier voice changer application that can change your voice on any communication platform or game that uses a microphone. It's compatible with Windows only and has a variety of effects and presets that you can apply to your voice, such as alien, robot, helium, girl, male, etc.
Clownfish Voice Changer also has a sound player feature that lets you play sounds or music from your computer or the Clownfish library. One of the effects that you can use is the custom pitch effect, which can mimic the voice of the Combine soldier from Half-Life 2. You can adjust the pitch slider until you get the desired combined voice effect. You can also add other effects or sound players to enhance your voice.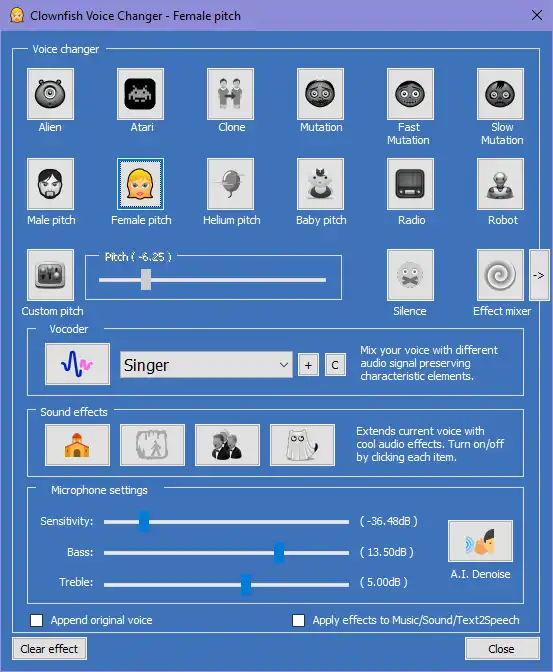 Feature Highlights:
It's free and doesn't require any registration or subscription to use
It's lightweight and doesn't consume much resources or bandwidth.
It has a variety of effects and presets that you can apply to your voice, such as alien, robot, helium, UWU, etc.
It has a sound player feature that lets you play sounds or music
It has a user-friendly interface
It supports the Virtual Studio Technology (VST) plugin
MorphVOX
Do you want to have some fun role-playing as a Combine soldier from Half-Life 2? If yes, then you need MorphVOX! It's a cool voice changer software that lets you transform your voice into anything you want, such as male, female, child, alien, monster, Ben 10, animal, etc. You can also create your own custom voices and sound effects by tweaking various parameters and settings.
MorphVOX has some unique features that make it more fun and versatile than other voice changers. For example, it has a background feature that lets you add any ambient sound while you talk, such as traffic, mall, or wind. Your voice may become more immersive and realistic as a result. It also has a lot of funny or scary sounds, such as farts, drum rolls, car screeches, and more.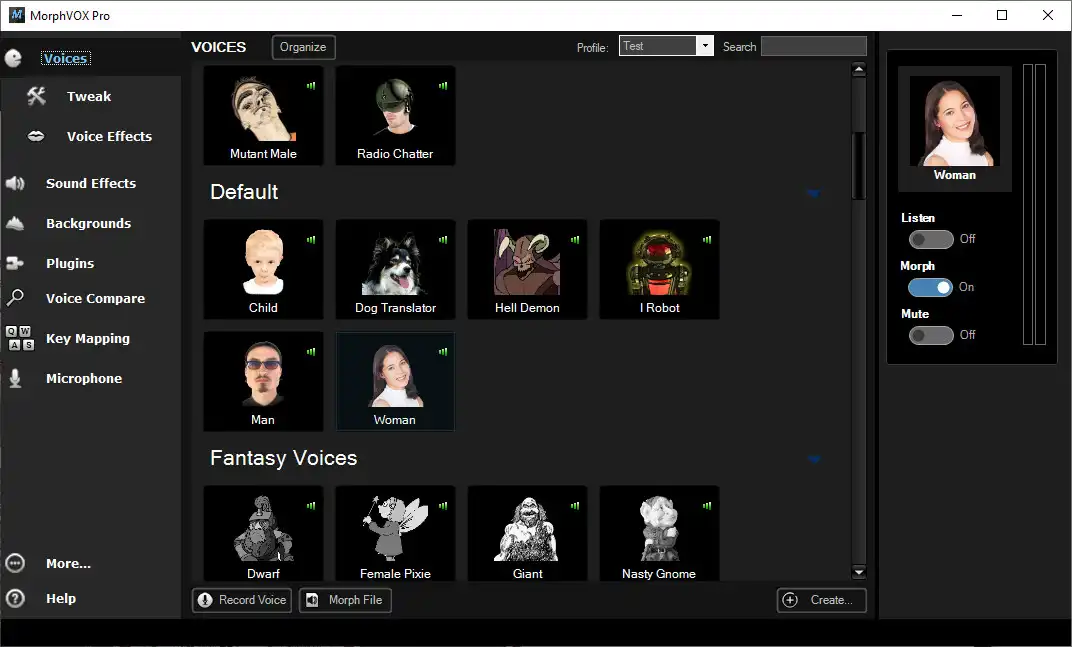 Feature Highlights:
It can learn from your voice and produce high-quality sound that matches your personality and mood.
It can work with online games and chat programs, so you can sound like a man, woman, or little folk, and prank call your friends or strangers
It has a lot of free voice and sound effect packs
You can add any background sound while you talk, such as traffic, mall, or wind
With its low bandwidth and CPU utilisation, it performs exceptionally well
Conclusion
The Combine voice changer is your gateway to the enigmatic, oppressive world of Half-Life 2, where the Combine Soldiers reign supreme. With these 3 amazing voice changers, your journey through City 17 is about to get even more immersive, eerie, and unforgettable.
Download and have a try at FineVoice today! It's time to embrace the dark, metallic tones of the Combine Soldiers, and march through the dystopian landscapes of Half-Life 2 with your newfound vocal prowess. Step into the world of City 17, and leave your mark as a true Combine Soldier!
FAQs about Combine Voice Changer
What is a Half-Life 2 Combine Voice Changer?
A Half-Life 2 Combine Voice Changer is a software that allows players to alter their voice to sound like the iconic, metallic voice of Combine Soldiers from the Half-Life 2 game.
Is it safe to use Combine Voice Changers in online multiplayer games?
It depends on the specific game and server rules. In many cases, using voice changers for fun and cosplay is acceptable, but it's essential to respect server rules and the gaming community's guidelines to avoid potential issues.
Are Combine Voice Changers only for Half-Life 2?
No, Combine Voice Changers can be used in various games and applications, not limited to Half-Life 2. Some are compatible with a range of Source Engine games and other software.