As a trending multiplayer game, Overwatch has fun and engaging gameplay, and its awesome voice lines for the heroes are big charming points too. And if you are a Genji player, have you ever wanted to disguise your voice when streaming or playing with friends so you can give your teammates and audience a surprise?
If so, using a voice changer could be the best way for you to change your voice to sound like this cyborg ninja from Overwatch. Also, the voice changer will ensure nobody will recognize you and it's a fun way of interacting with people, especially when gaming. In this post, we will discuss the 6 best Genji voice changers for you to choose from.
Who is Genji?
Any Overwatch player knows Genji. You can't miss knowing this one of the most popular Overwatch heroes. For those in the dark, Genji is among the most renowned and loved cyborg ninjas, and in Overwatch, he has freed himself from his criminal history.
The hero flings shurikens at his enemies or targets and utilizes technologically-advanced wakizashi to deliver his tackles and counteract projectiles to attack and defeat his enemies. Genji is also difficult to play in the game for he requires a high level of game skills, therefore, players still love him and keep playing this hero in Overwatch.
6 Best Genji Voice Changers You Shouldn't Miss
A voice changer lets you choose what voice to use, such as the character or celebrity to imitate. Once selected, it will change your voice input so that anyone listening to you will hear the changed voice instead of your actual voice. Below are the six best voice changers you shouldn't miss trying out.
FineShare FineVoice
If you are looking for an all-in-one AI voice changer, FineVoice is the ideal choice. This Genji voice changer works in real-time and can transform your voice into numerous styles to work with different platforms, such as Twitch, Zoom, Discord, etc.
You can generate voices of different characters, and modify voice effects in the Voice Labo to get the ideal cyborg ninja voice of Genji.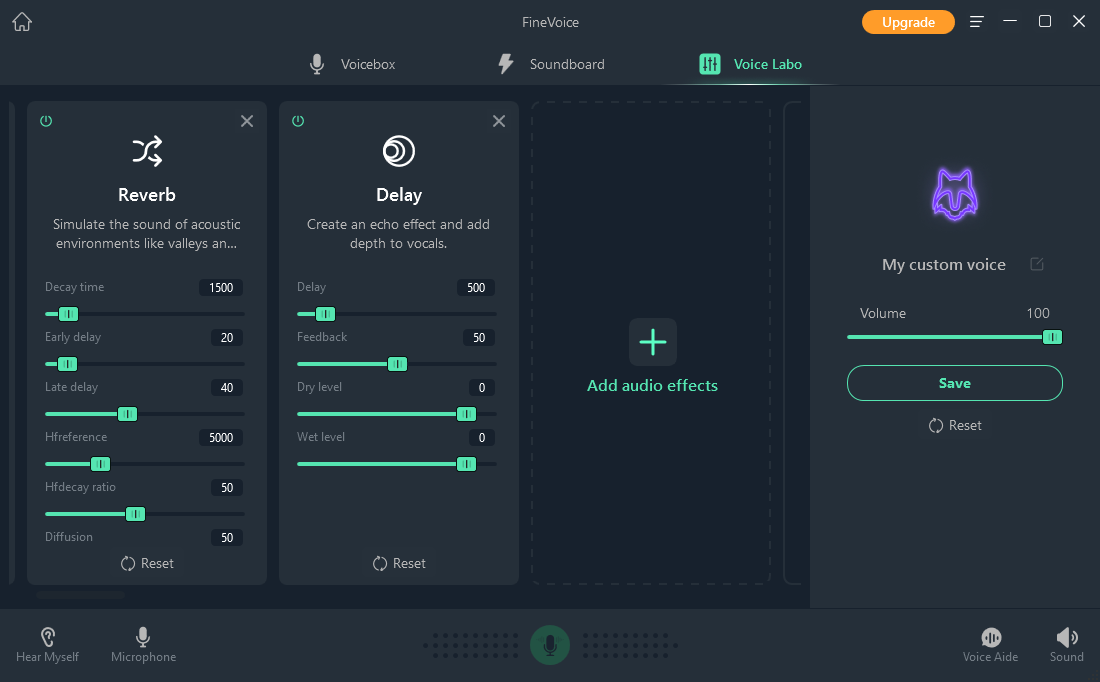 Features:
It offers over 30 voice effects.
It has celebrity and anime character voices.
It supports custom voice creation.
It is free to use and has a simple interface.

iMyFone MagicMic
It is a real-time AI Genji voice changer that you can use directly with different games and other applications to enhance your streaming and gaming.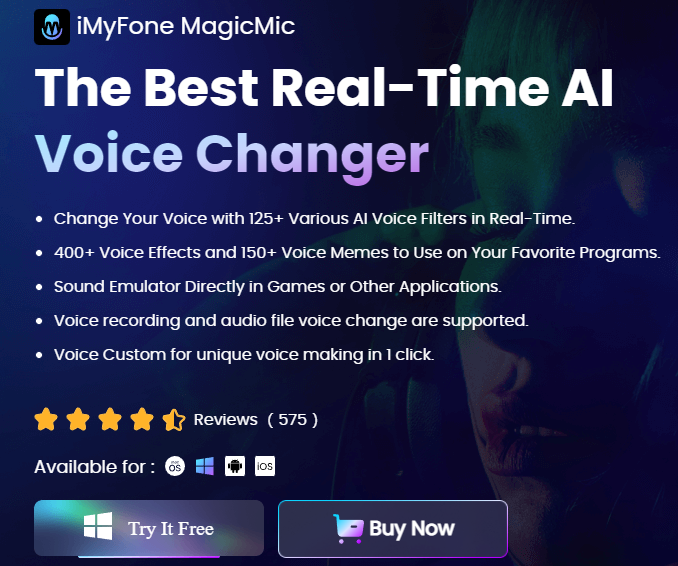 Features:
It lets you customize the soundboard.
It comes with different keybinds controls to let you quickly utilize it.
It has a noise reduction feature.

AV Voice Changer Diamond
With over 100 voices, this Genji voice changer is ideal for anyone looking to anonymize their voice when gaming or streaming. Moreover, it lets you customize the voice to adjust the speech, harmony, volume, etc.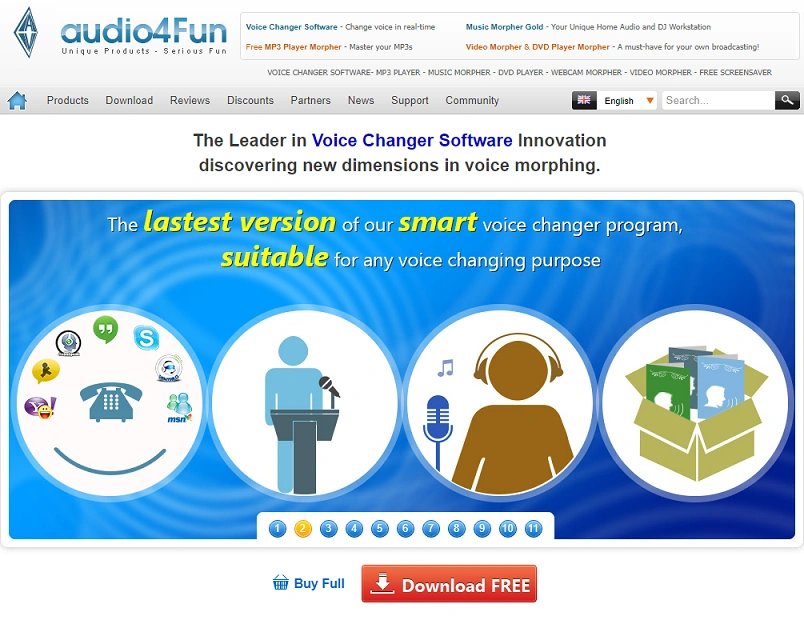 Features:
It supports uploading a local audio file.
It has audio editing options, such as voice editors.
It has over 30 voice filters.

MorphVOX
MorphVOX is a voice changer that supports Windows and Mac. It is developed by Screaming Bee Inc, and it is ideal with platforms such as Twitch, Overwatch, Audacity, PUBG, Skype, etc.
However, this Genji voice changer has some drawbacks like compatibility issues and poor sound quality, and some users are looking for alternatives for MorphVOX.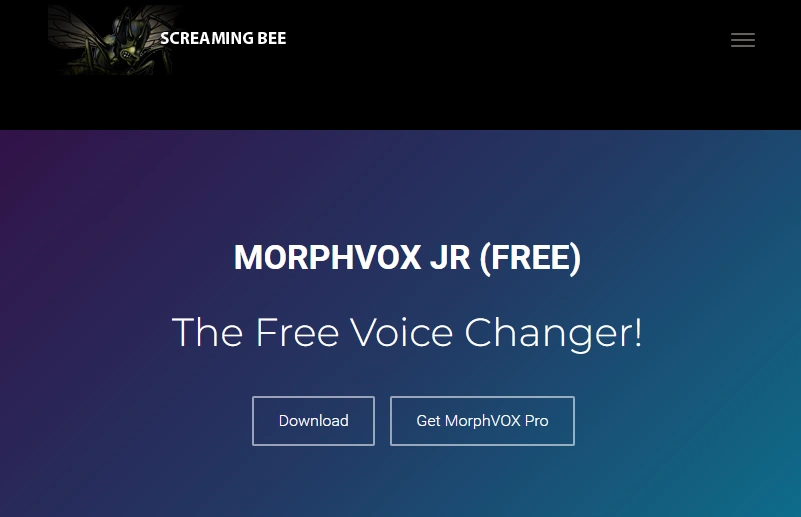 Features:
It has a trial version for users looking to get the premium version.
It comes with a background noise cancellation feature.
It has a live vocal visualization feature.

Voxal Voice Changer
You can use Voxal Voice Changer with Windows and macOS, which has numerous versions to accommodate everyone. It has different character voices; you can use it as your ideal Genji voice changer.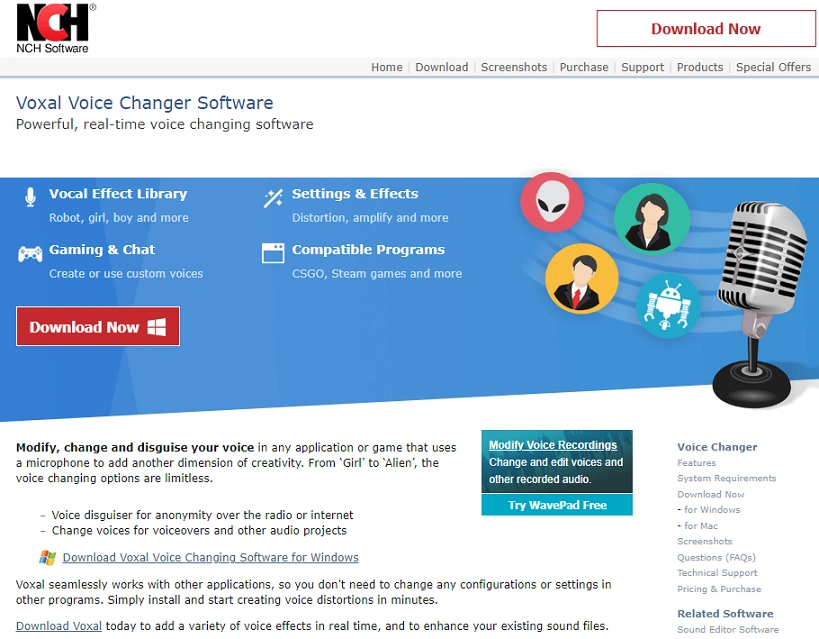 Features:
It has about 37 voice effects.
You can add background noise effects.
It is free to use and has no ads.

Clownfish Voice Changer
It is a free voice changer that supports Windows PC. Once installed, the voice changer will change any voice from your PC's microphone. Thus, you can easily change your voice to sound like a cyborg ninja when streaming.
As a Genji voice changer, Clownfish is simple and easy to use, but some users prefer a voice changer with more options, and there are also doubts about the safety issues when using Clownfish. If you have the same concerns, you can try looking for Clownfish alternatives.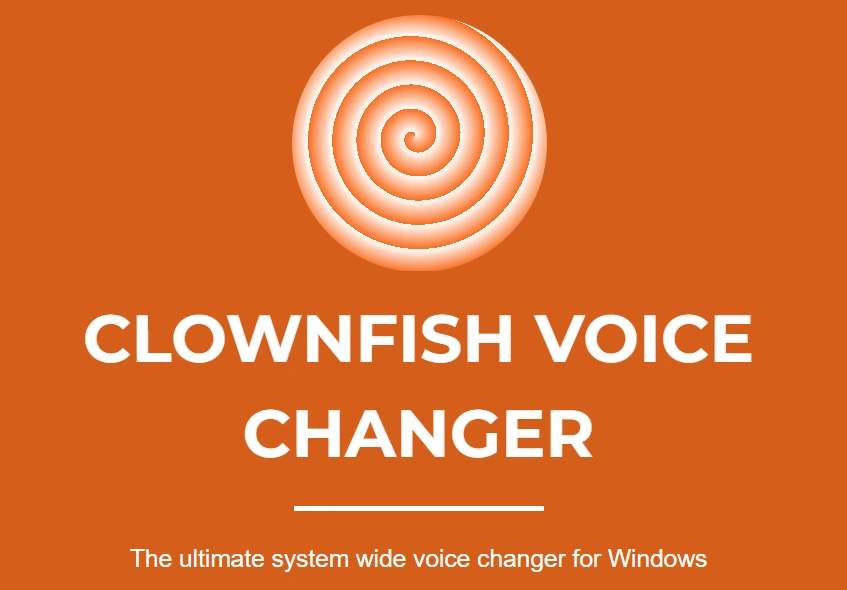 Features:
It supports uploading audio files.
It has customizable microphone settings.
The voice changer supports VST effects.

Conclusion
Numerous voice changers support Genji voice lines to let users anonymize their voices. When you want to sound like a cyborg ninja, you can utilize any Genji voice changers in this post and enjoy the fun of disguising your voice as a cyborg ninja. Have fun!
Why Choose FineVoice:
Simple and intuitive interface: Super easy to use and no skill is required. One-click to change your voice in real time.
Funny voice effects: Make your voice sound like young lady, middle-aged man, old man, etc.
Abundant sound effects: There are more than 200 sound effects for live streams, games, chats, and meetings. You can control the playback and play it in the right moment.
High-quality voice recorder: FineVoice can be used to capture sound from various sources like computers, iPhones, Micrphones, apps, and mix them together.
More than voice changing: Besides changing voice in real-time, FineVoice lets you convert text into natural sounding voices, transcribe recordings, separate audio from video, and more.

FineVoice
Unleash the Charm of Voice