Shy about people hearing your voice in a PS4 game? Want to turn off the microphone, but can't because it's a team game? Ever thought about getting a headset with a voice change feature so you can easily make yourself sound better?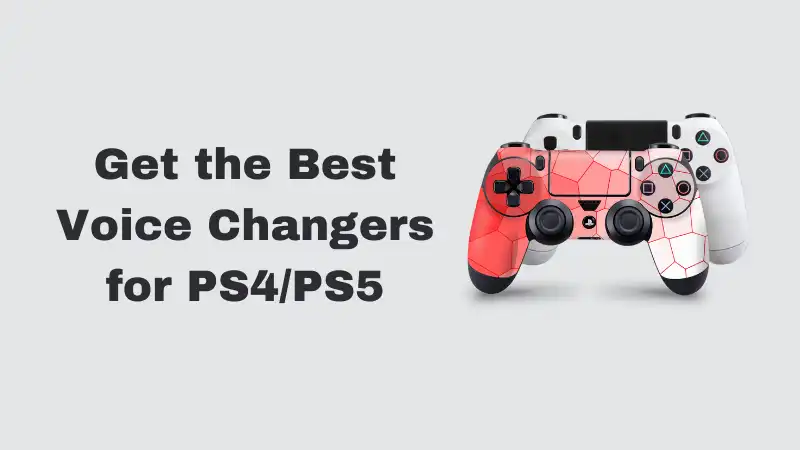 If you are troubled by any of the above, or simply want to sound cooler in games, then you're on the right page. This article will introduce you to three voice changers for PS4 or PS5. With them, you can hide your real voice or even play games with Donald Trump's voice.
Top 3 Voice Changers for PS4 & PS5
#1. FineShare FineVoice
FineShare FineVoice is considered to be the most popular Windows voice changer for PS4 and PS5.
It does the best job in integration among real-time voice changer software nowadays. Not only can it change voice in real-time in many games, but it can run smoothly in almost every conference and live streaming platform as well. You can use FineVoice seamlessly on Xbox, Twitch, Discord or Fortnite, CSGO, etc.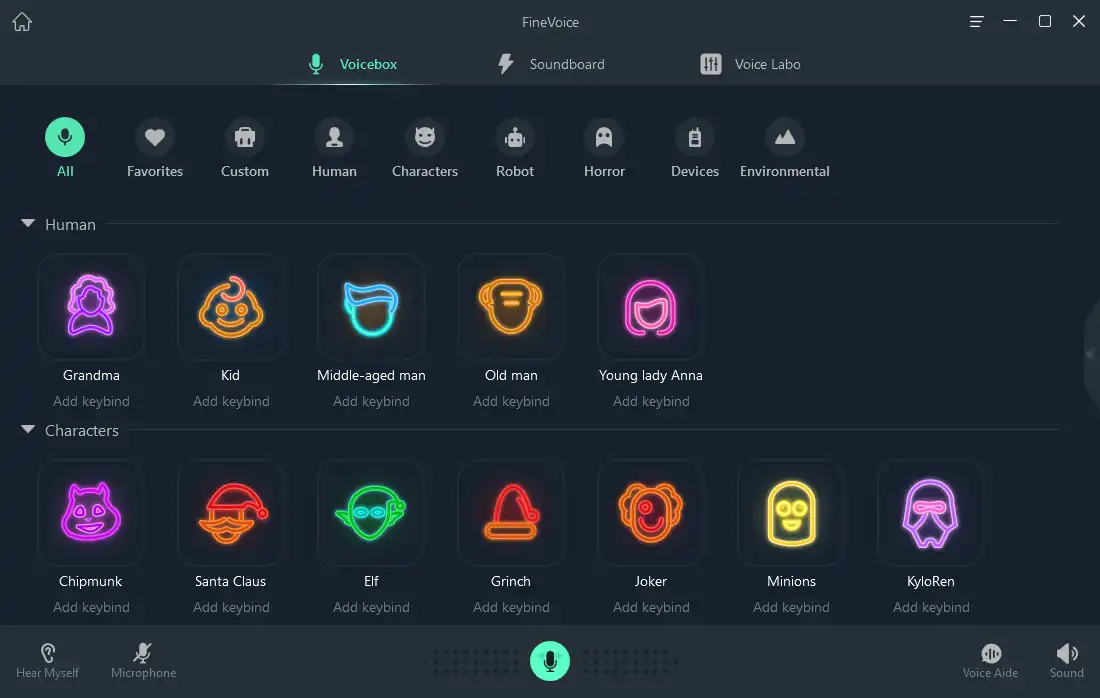 Pros:
30+ voice effects; 200+ sound effects.
Allows you to upload sound files and customize them.
With the powerful Voice Labo feature, you can get almost any sound you want by learning and operating it.
Cons:
Try new FineShare online voice changer to modify your voice with 87+ AI voices. Choose from Barack Obama to Chipmuck, from Darth Vader to Andrew Tate.
#2. Voicemod
Voicemod is another real-time voice changer for PS4 and PS5. It has accumulated a lot of users in content creating area.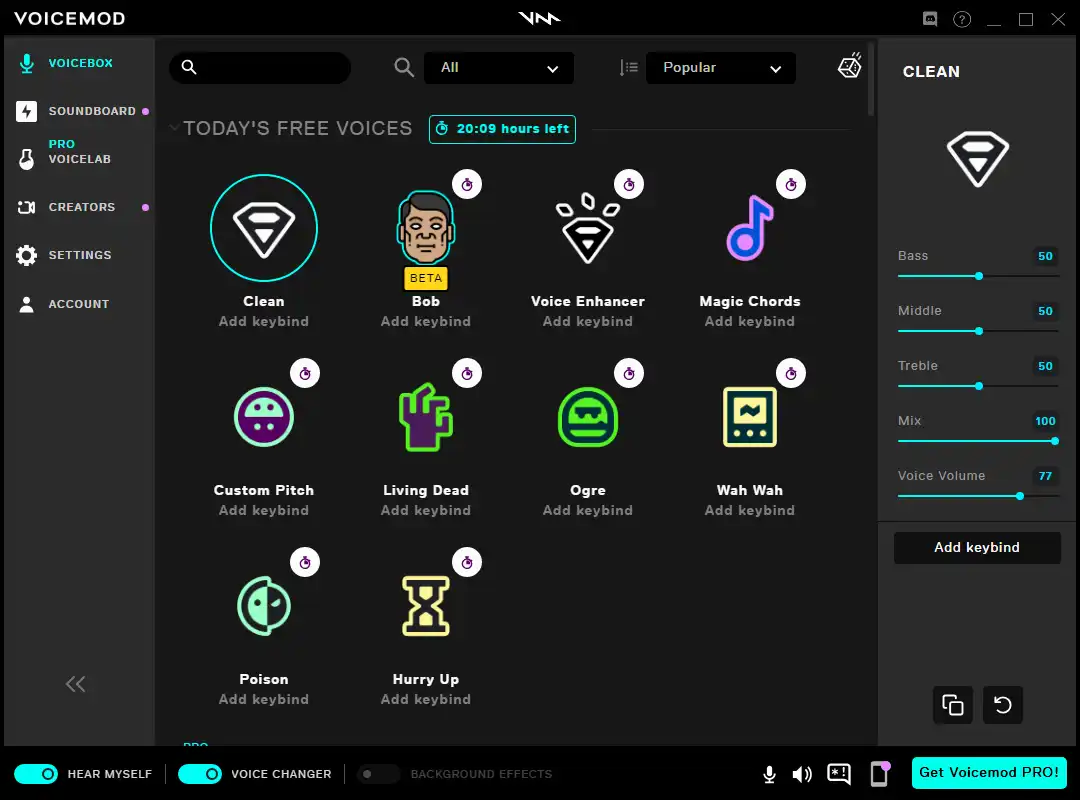 Pros:
Provides a variety of voice effects, including celebrities, horror, robots, etc.
Each voice changer can be customized, including the adjustment of tune, equalizer, etc.
Compatible with multiple platforms, such as PS4, Steam, Twitch, Xsplit, Streamlabs, Discord, Skype, Zoom, etc.
Cons:
Some voice effects sound unnatural.
If you don't upgrade to the paid version, you'll have to use a different voice changer on your PS4 every day.
#3. Clownfish Voice Changer
Want to use a voice changer on PS4 for free? Clownfish is a very small voice changer for PS4, which, like Voicemod, is only available for Windows.
Unlike the other two programs, it is a system-wide voice changer. You need to install it first on a capture device you want to modify before it works. After being installed properly, the voice will take effect directly on the video chat or live streaming platforms, such as Skype, PS5/PS5, TeamSpeak, Discord, Mumble, and Steam.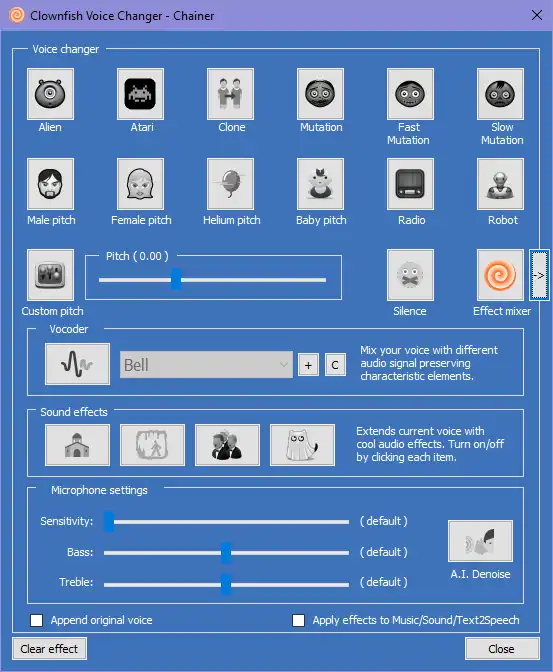 Pros:
Support VST plugin.
Voice Assistant can convert text to voice, and you can choose from hundreds of voices.
You can get the Tiko voice changer in Clownfish Voice Changer.
Cons:
There are only 14 voice changers to choose from.
How to turn on and select a voice changer may be difficult for newcomers to understand.
How to Get a Voice Changer on PS4 & PS5
Want to know how to use a voice changer mentioned above on a PS4 or PS5?
You can use a voice changer to disguise your voice in PS games by using PS4 Remote Play. To do this, you need to set up the voice changer and PS Remote Play separately. Please refer to the following steps, we take how to use FineVoice for PS4 on Windows PC as an example, and it is similar on Mac.
Step 1. Install FineVoice voice changer.
Step 2. Set up FineVoice and select the voice effect.
Open the Real-Time Voice Changer in the main interface. And select the microphone you want to use on PS4.
Turn on Hear Myself at the bottom left of the interface. Select any voice effect to hear your changed voice.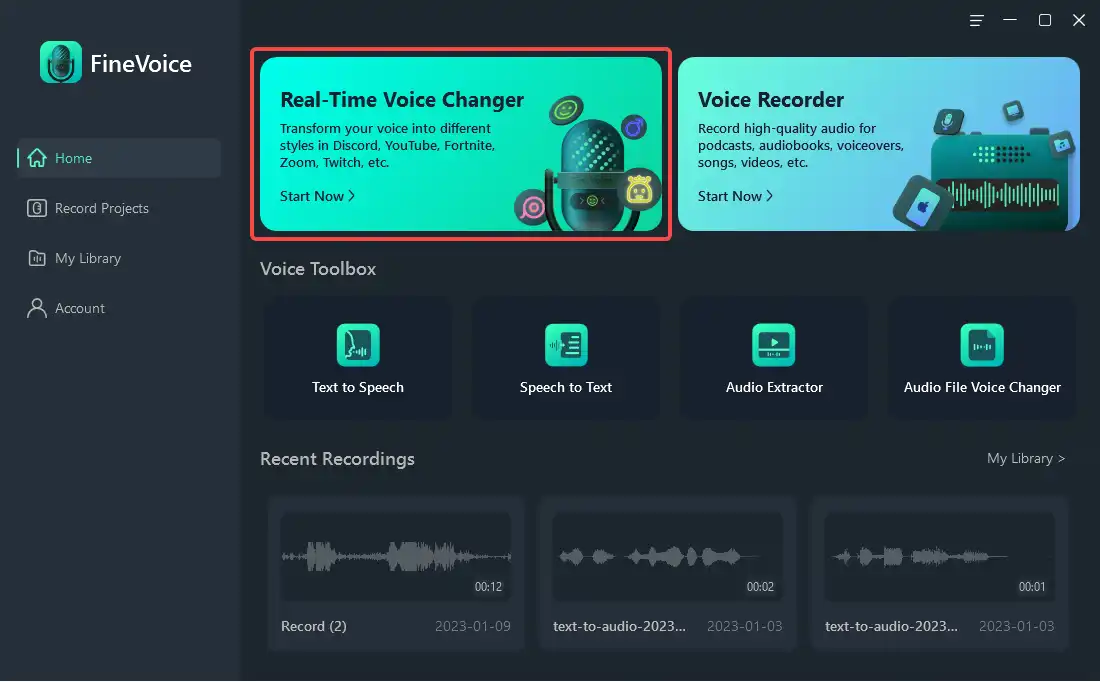 Step 3. Set FineVoice as the input device for PS4.
Go to Windows Settings > System > Sound and choose FineVoice Virtual Microphone as your sound input device.
Step 4. Enable Remote Play on PS4.
Launch PS4. Go to Settings > Remote Play >toggle on Enable Remote Play.
Step 5. Install the Remote Play desktop application.
Download and install the Remote Play desktop program from PlayStation official website.
Step 6. Set up Remote Play.
Open your PS4 Console or switch it to rest mode. Connect your controller to Windows PC. Open Remote Play and log in to the same PSN you are using for the PS4 console. Select PS4 to connect. Then, start a game, and you and others will hear the voice you chose in FineVoice.
Conclusion
This article introduces you to the 3 best voice changers for PS4 and tells you how to use a voice changer app on PS4/PS5 via Remote Play so you don't have to spend more money on a headset with a voice changer. Download your PlayStation voice changer and have more fun with PS4 games.
Try FineVoice for Free
Powerful real-time voice changer for tuning your voice in gaming, streaming, and chatting. It comes with various voice & sound effects and supports creating custom voice. Get it for free.