Microsoft Teams and Zoom are two of the most popular and outstanding video conferencing platforms available today. Zoom is the most widely used choice among regular users, whereas Teams is more common among employees in enterprise firms and government organizations.
Microsoft Teams vs Zoom, which one is better? This article will delve into the differences between Microsoft Teams and Zoom so you can choose which tool is best for you.
Teams and Zoom Comparison in Detail
After giving you a brief overview of Teams and Zoom, now we'll compare the two applications in detail in several ways.
1. Video Quality
While both Zoom and Teams offer good video quality for meetings, they are different in terms of the supported video resolution.
Name
Microsoft Teams
Zoom
Video
Quality
Full HD 1080p support
With 720p by default (1080p is only supported in Zoom Business or Zoom Enterprise plans)
Zoom is not as outstanding as Teams in terms of video quality, but it can change virtual backgrounds and filters during meetings which allows for capturing the user's moments at any time.
Related article: How to Improve Camera Quality on Laptop
2. Participant Limits
You need to select an appropriate app based on the size of the meeting and the number of participants, as the different maximum meeting participants' capacities in the two apps can accommodate.
Microsoft Teams
Zoom
The Free Version
of Participant
Limits
Up to 100 participants
Support for 100 participants
per 40-minute group session
The Paid Version
of Participant
Limits
Support for meetings with 300 participants
20,000 listen-only participants
Up to 10,000 participants
Up to 500 participants
Add additional meeting participants by
purchasing an add-on for larger organizations
3. Pricing
You may ask are both Teams and Zoom software free? Your concern over the cost comes next.
A. Microsoft Teams
The four Microsoft Teams plans are listed in the chart below, with the main distinctions being pricing, maximum meeting duration, participant capacity, and personal file storage.
Microsoft Teams
Free Plan
365 Business Basic
365 Business Standard
365 Premium
Price
$0
$5 user/month
$12.50 user/month
$23 user/ month
Max Duration
60 minutes
24 hours
24 hours
24 hours
Participant Capacity
100
100
300
500
Personal File Storage
and Sharing with OneDrive
–
1 TB per user
1 TB per user
Unlimited
It's worth noting that Microsoft Teams offers a 30-day free trial period for all paid plans.
B. Zoom
Zoom provides three premium programs in addition to the free one. The main distinctions between the four plans are listed in the table below.
Zoom
Basic
Pro
Business
Enterprise
Price
$0
$149.90 user /year
$199.90user/ year
Custom quote
Group Meeting
Max Duration
40 minutes
30 hours
30 hours
30 hours
One-to-One Meeting
Max Duration
30 hours
30 hours
30 hours
30 hours
Participant Capacity
100
100
300
500
Min Number of
Licenses Required
1
1
10
50
The commercial version of Zoom contains some pricier but extremely intriguing features, such as the ability to add plugins to increase the number of participants at a conference.
4. Integrations
Both Zoom and Teams can be assembled across a variety of applications. They also enable you to use various technologies to boost productivity. Let's compare the integration of Teams and Zoom.
Teams can be assembled with Microsoft Office tools like Word, Excel, and PowerPoint, or with Adobe Creative Cloud, Mail Clark, ClickUp, and Google tools.
Some of the integrations provided by Zoom include Asana, Marketo, Smartsheet, InterviewPlanner HubSpot, Salesforce, and others.
What's more, both of these applications can be integrated with Zapier, which means you can connect them to tens of thousands of other applications again.
5. Security
When you use office software, you may want to protect your privacy and sensitive information.
Microsoft Teams has established itself as a dependable and secure collaboration platform. When using Microsoft Teams, you need to pass multiple identity verification and encryption during data transfer. Naturally, you may also use third-party cloud security tools to increase security. It also can protect your device from malware.
After several security breaches, Zoom has incorporated some new security features. Zoom now encrypts all voice and video calls, screen sharing, chat content, and chat messages to prevent unauthorized access to meetings.
6. Pros and Cons
Both Microsoft Teams and Zoom, two of the most widely used office programs today, have their benefits and drawbacks.
Microsoft Teams Pros and Cons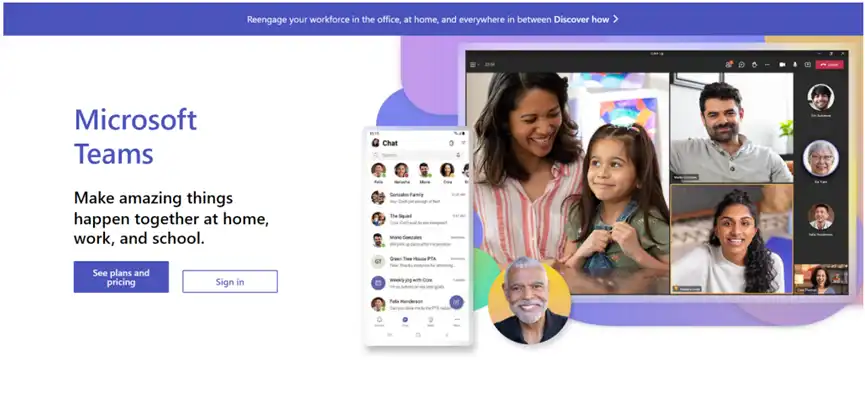 Pros:
Improves team productivity
Easy to operate
Shared files, all tools integrated into one place
Improved focus on work
Unlimited group video calls for up to 60 minutes
Cons:
Confusing file structure
A limited number of channels
Lack of notifications
Unnecessary storage consumption
Zoom Pros and Cons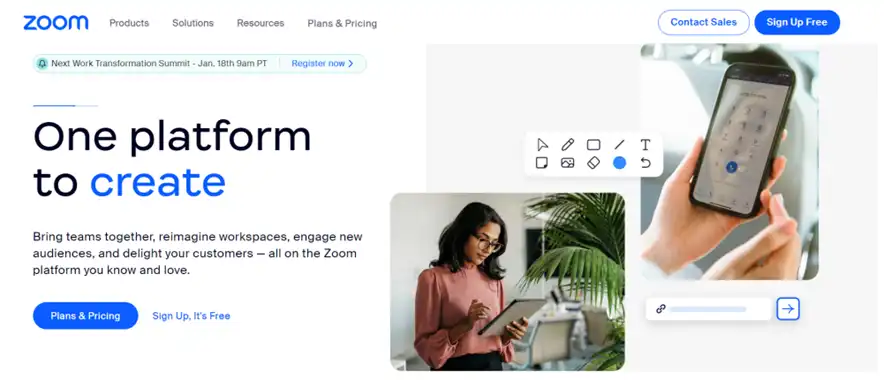 Pros:
Unlimited group video calling for forty minutes
Create group rooms
Book meetings in advance with Google Calendar support
Hosts can mute participants and control who can access the meeting
Add virtual backgrounds
Cons:
No comment moderation
Not all cloud files have the same size
Plugins often incompatible with iOS and Android platforms
Interruptions and slowness in the video and audio
Conclusion
To sum up, Microsoft Teams and Zoom are both excellent software with their pros and cons. Microsoft Teams is a great choice for small enterprises, large organizations, and international teams searching for a low-cost option.
Zoom is a good solution if you want high-quality video conferencing software and the ability to see your face on the screen. Of course, the ultimate choice is in choosing the application that meets your needs.