As remote work and virtual meetings become more common, video conferencing platforms like Zoom have become an integral part of everyday life. However, video conferencing can be very different from face-to-face meetings. Thus we should follow different rules of etiquette during Zoom meetings.
In this article, we will share the top 9 Zoom etiquette tips and the bad Zoom etiquette you need to avoid.
1. Be punctual
Just like face-to-face meetings, being on time is an important Zoom etiquette for attendees. We recommend that you log in a few minutes early to avoid any problems. This will not only give you time to communicate with the host and other participants before the meeting but will also give you extra time to troubleshoot your equipment.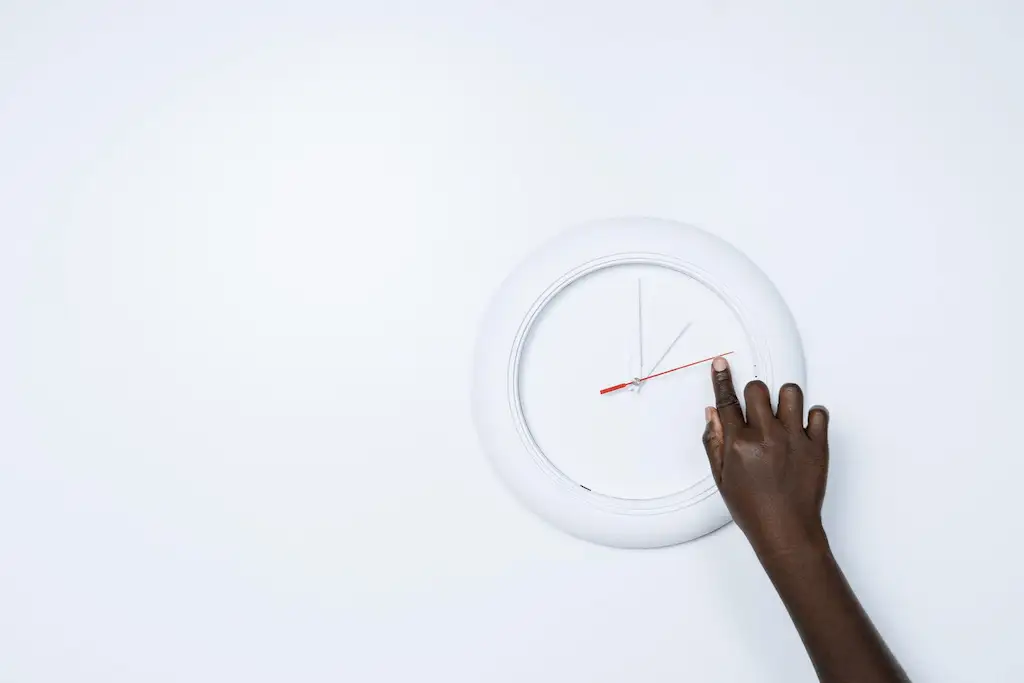 2. Dress appropriately
Dressing appropriately for online video conferencing is a significant aspect of Zoom etiquette. While it may be convenient to wear your pajamas to online meetings, it's still important to dress professionally. It shows that you take the meeting seriously and are committed to making a positive impression.
If you're not sure what to wear, don't be afraid to ask the conference organizer or others who will be attending the conference. In most cases, you should wear business casual attire and maintain a neat appearance. Men can take the time to shave and wash their hair, and women can wear nice light makeup and a watch.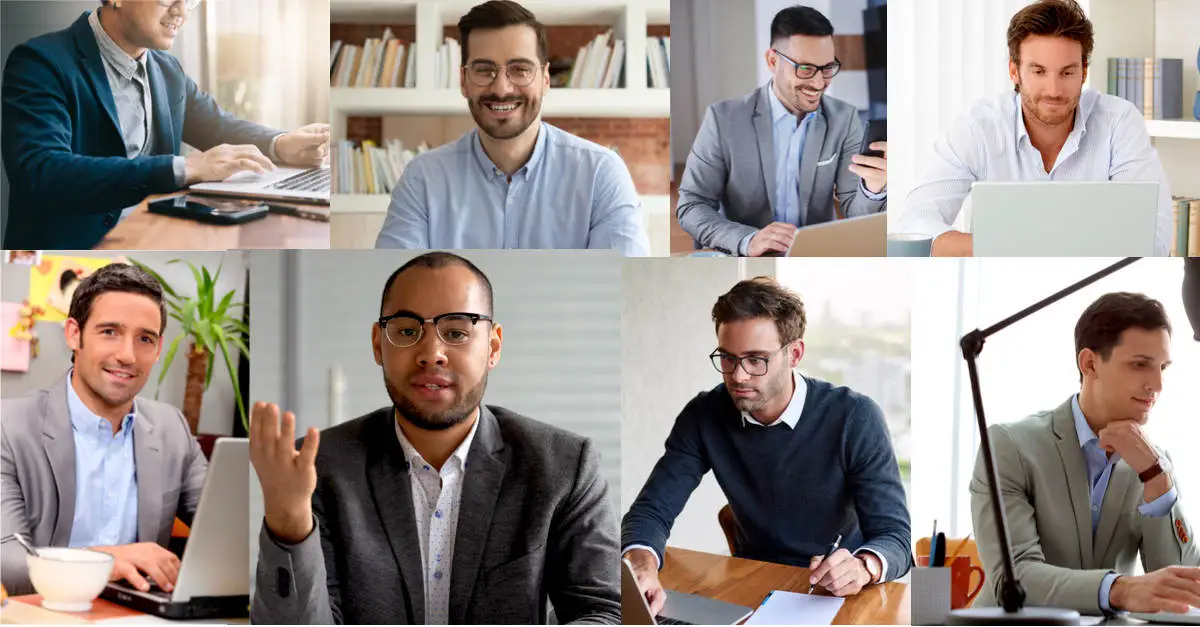 3. Test your device before meeting
Before you join a Zoom video conference, check your equipment working properly and prepare your profile in advance.
Check your Internet connection
Test your microphone and speakers
Check your webcam
Test the Zoom software and familiarize yourself with its features
Prepare all the materials you need to present in advance
You need to get into the habit of doing this and try to instill this step throughout your organization. This can help prevent delays or interruptions during the meeting and allow you to focus on the content and discussion at hand.
If you need to transcribe a Zoom meeting, you can read: How to Transcribe a Zoom Meeting Easily And Effectively.
4. Choose proper lighting and background
A well-lit and appropriate backdrop can make a big difference in how you look in a Zoom virtual meeting.
If you are participating in a Zoom video call during the day, find a good place where natural light shines on your face. However, don't sit with your back to a window or light source. This will backlight and create a silhouette effect. For nighttime calls, a warm reading light or standing lamp placed one to two feet away from you should do the trick.

Choose a simple and neat background. A white wall, bookshelf, or simple background can work well. You should avoid anything distracting or inappropriate in the background, such as personal items, posters, or a cluttered environment. In addition, you may also make sure the background is appropriate for the meeting and consistent with the tone and purpose of the meeting.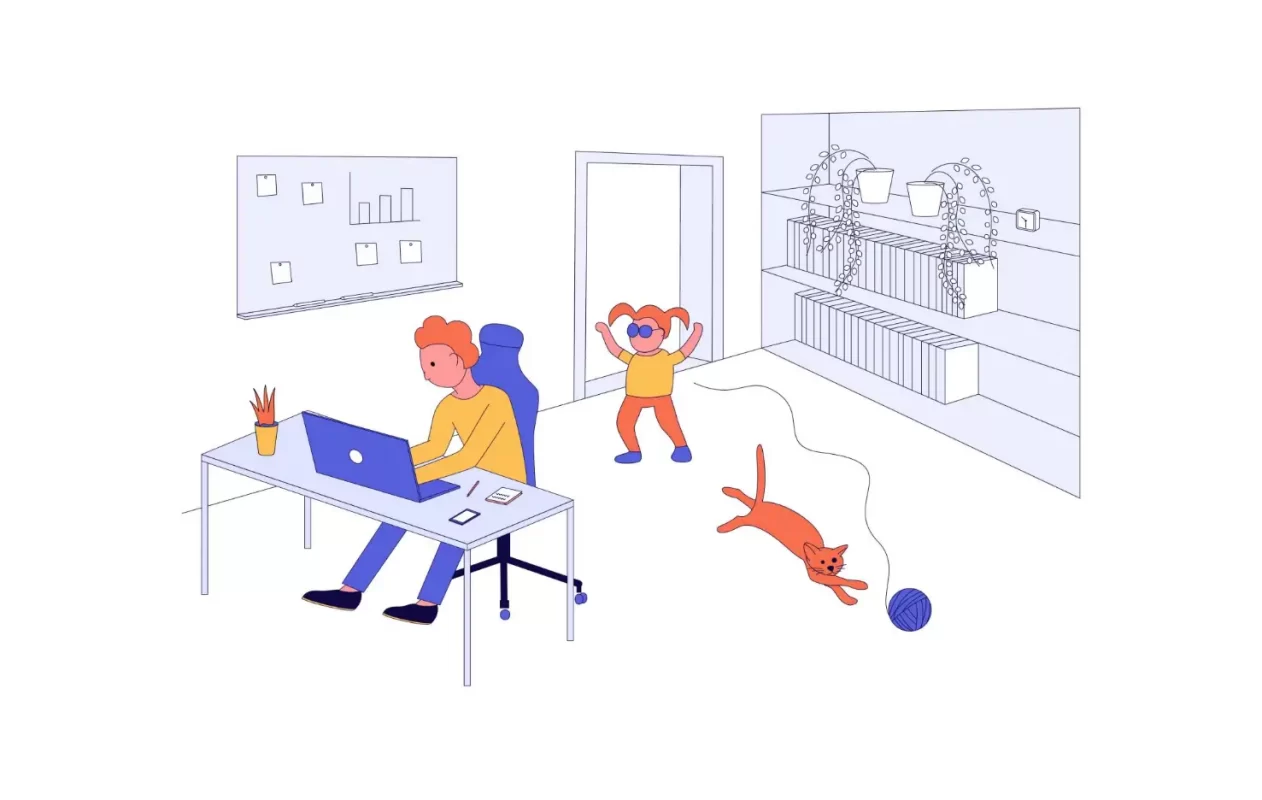 If you don't have time to find a suitable background, you can blur or change your Zoom background. Zoom contains a large number of virtual background images, such as cityscapes, landscapes, solid color backgrounds, etc. But remember you need to choose a professional and appropriate virtual background for your meeting.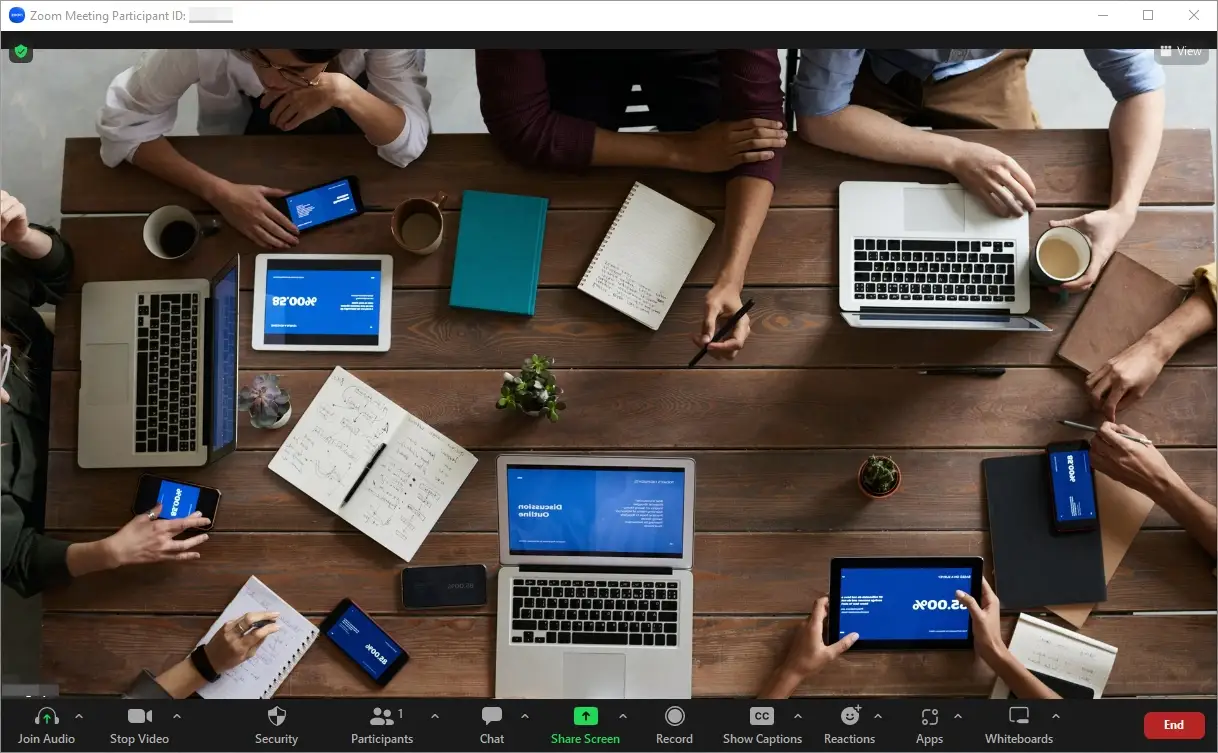 Place your camera at eye level and ensure you are in the center of the frame. This will create a more natural and professional look and will help keep you engaged during the meeting.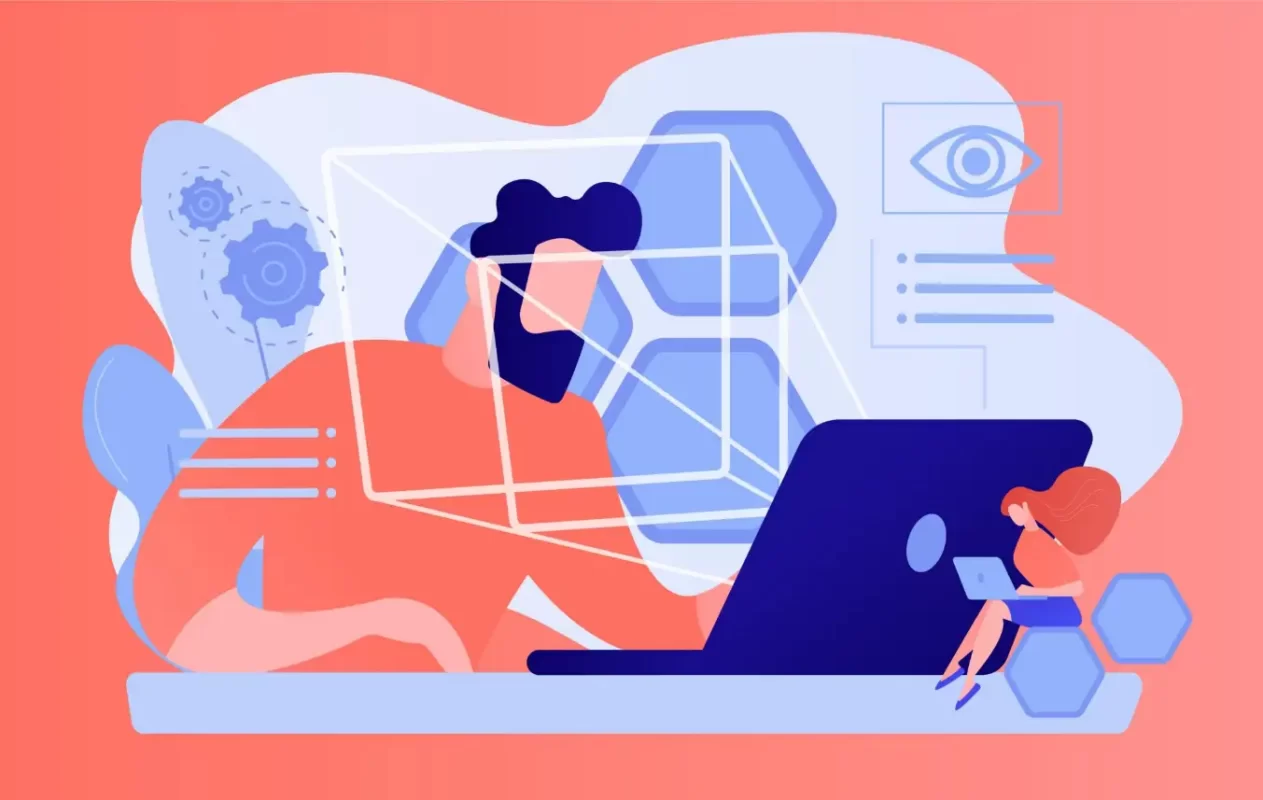 If you don't have a laptop with a webcam, consider using FineCam. It's an AI virtual camera designed for video recording and video conferencing. Because it can use your iPad or iPhone as a webcam allowing you to conduct video conferences smoothly. You can also place your webcam lens anywhere on the screen while having video conferencing on Zoom.
With FineCam, you can collaborate effectively and stay connected, no matter where you are. With its screen sharing and presentation features, you can share documents with your team members easily as well as participate in live discussions and brainstorming sessions.
Download and have a try!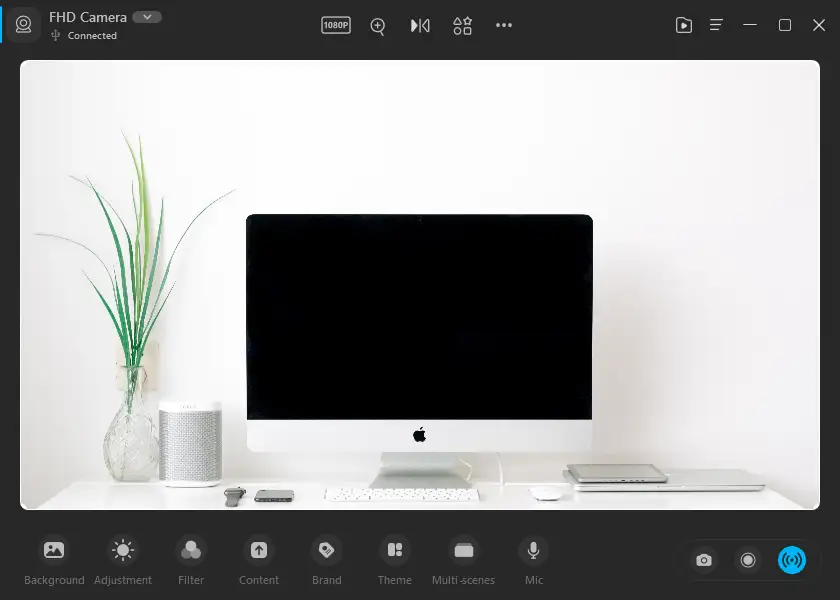 5. Mute your microphone when not speaking
One of the most devastating and embarrassing pieces of bad Zoom etiquette is when you forget to mute yourself in a video conference. So, mute yourself in Zoom meetings when you don't need to speak. It will help reduce background noise and distractions, thus improving the overall quality of the meeting.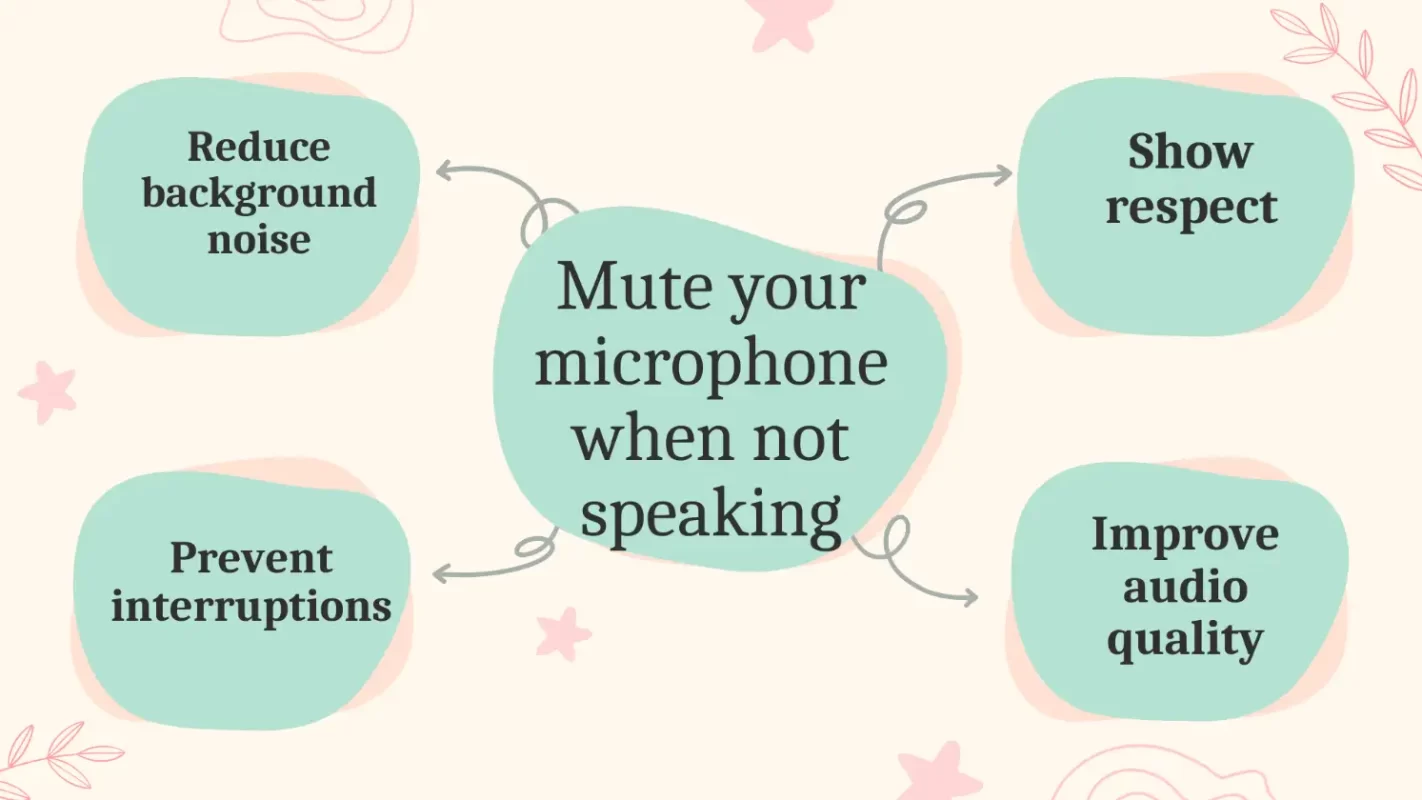 Here are some reasons to mute your microphone when you are not speaking.
Background noise can be distracting and disrupt the flow of the meeting. It can accidentally pick up sounds of everyday life, such as children or pets playing, neighbors gossiping about watering flowers in the garden, the radio playing in the kitchen, etc.
Muting the microphone can prevent accidental interruptions, such as coughing, sneezing, or even traffic noise outside the window. These interruptions can disrupt the meeting and make it difficult for others to concentrate.
Because it reduces the chance of feedback and echoes. It also allows for more accurate audio transmission, ensuring that everyone's voice is heard clearly.
Muting the microphone when you are not speaking shows respect for the other participants in the meeting. It allows them to speak without being interrupted and ensures that everyone has the opportunity to participate in the discussion.
6. Make eye contact
Eye contact is the key to creating a more dynamic and engaging meeting. When you are speaking or listening to someone else, try to look directly into the camera rather than at the screen.
This can give the illusion that you are looking directly at other members of the meeting. To do this, you need to place your laptop at head level. You should be able to look at the camera without lowering your head.
You can also use some body language to indicate your involvement, such as nodding your head or using hand gestures. This can help show that you are actively listening and participating in the discussion.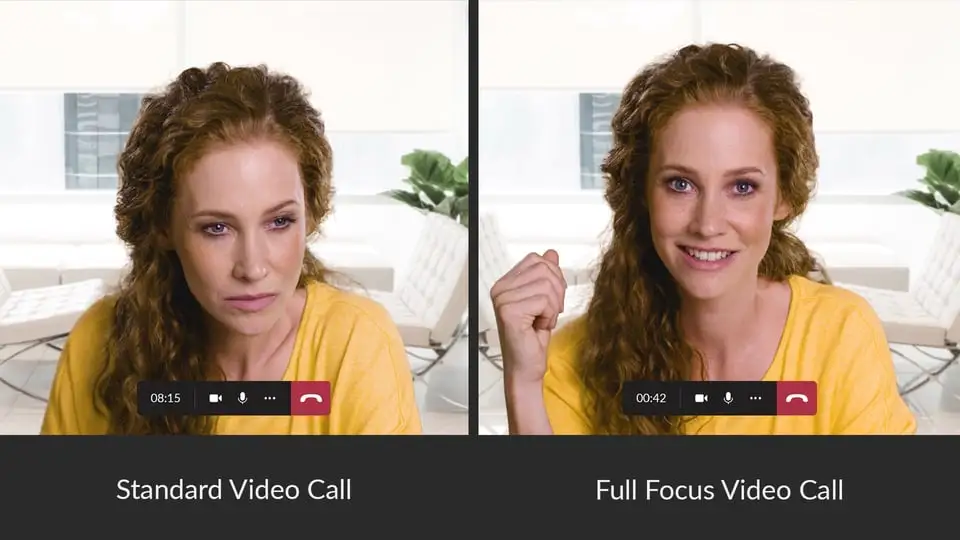 7. Take regular pauses
Online video conferencing can be mentally and physically exhausting, especially if the meeting lasts a long time. Periodic pauses can help prevent fatigue and keep you fresh and engaged throughout the meeting. You might consider scheduling breaks at predetermined intervals, such as every 30 minutes or so.
During these breaks, you can encourage participants to stand up, stretch, or take a drink of water. You can also use this time to review the discussion or answer questions. This will recharge their mental energy and thus ensure that everyone is actively engaged in the meeting.
You can also pause during a Zoom meeting, which helps reduce lag time and lets everyone understand what you're saying. You'll soon realize that leaving longer intervals between talking points can produce a more practical and efficient Zoom video conference.
8. Avoid multitasking
Multitasking during a meeting is rude to others. This is an often overlooked part of Zoom etiquette. Therefore, you need to clear as many distractions as possible before a Zoom meeting.
Multitasking can be mentally exhausting and make it difficult to focus on the discussion at hand. And this behavior is also disrespectful to other participants. It shows that you are not fully engaged in the discussion, causing distractions or even disrupting the flow of the meeting.
To ensure a good video conference, you can close any necessary apps or browser windows, keep your phone quiet, and turn off email notifications. You can also take notes during the meeting to help you stay focused.
9. Don't eat, drink, or smoke
Eating, drinking, or smoking during a meeting may be offensive. On the one hand, this is not professional behavior. It's also distracting and disrespectful. On the other hand, the sound of you chewing or sipping can be picked up by your microphone and transmitted to other attendees. If you accidentally spill a drink or drop food on the keyboard, it can also disrupt the meeting.
Conclusion
Excellent Zoom meeting etiquette can help you stand out from the competition and impress your boss or clients. By following these Zoom etiquette tips, you can create a positive and successful video conferencing experience.
With FineCam, you as a meeting participant can also record your Zoom meeting. And you can also create useful meeting notes for anyone who misses the meeting and for your reference.