Do you love reading but find it hard to keep up with all the books, articles, PDFs, and other texts that you want to consume? Do you wish you could listen to any text on your iPhone while doing other things, such as driving, cooking, or exercising? Do you want to improve your writing, focus, or comprehension skills by hearing how words are pronounced and used?
In this article, we will introduce you to 3 amazing iPhone text to speech tools that you can use in 2023. These apps will change the way you read and make your life easier and more enjoyable.
Speechify
Speechify is the number one text to speech on iPhones in magazines and newspapers. It has a sleek and intuitive interface so you can easily listen to any text on your device. You can choose from over 95 different voices and 38 languages, including celebrity voices like Snoop Dogg and Gwyneth Paltrow.
You can use Speechify on any device and platform, such as Chrome, iOS, Android, Mac, and Edge. Whether it's a book, an article, a PDF, an email, or anything else, Speechify can read it aloud for you with a voice that suits your taste. You can also scan any text with your camera or upload images and convert them into audio.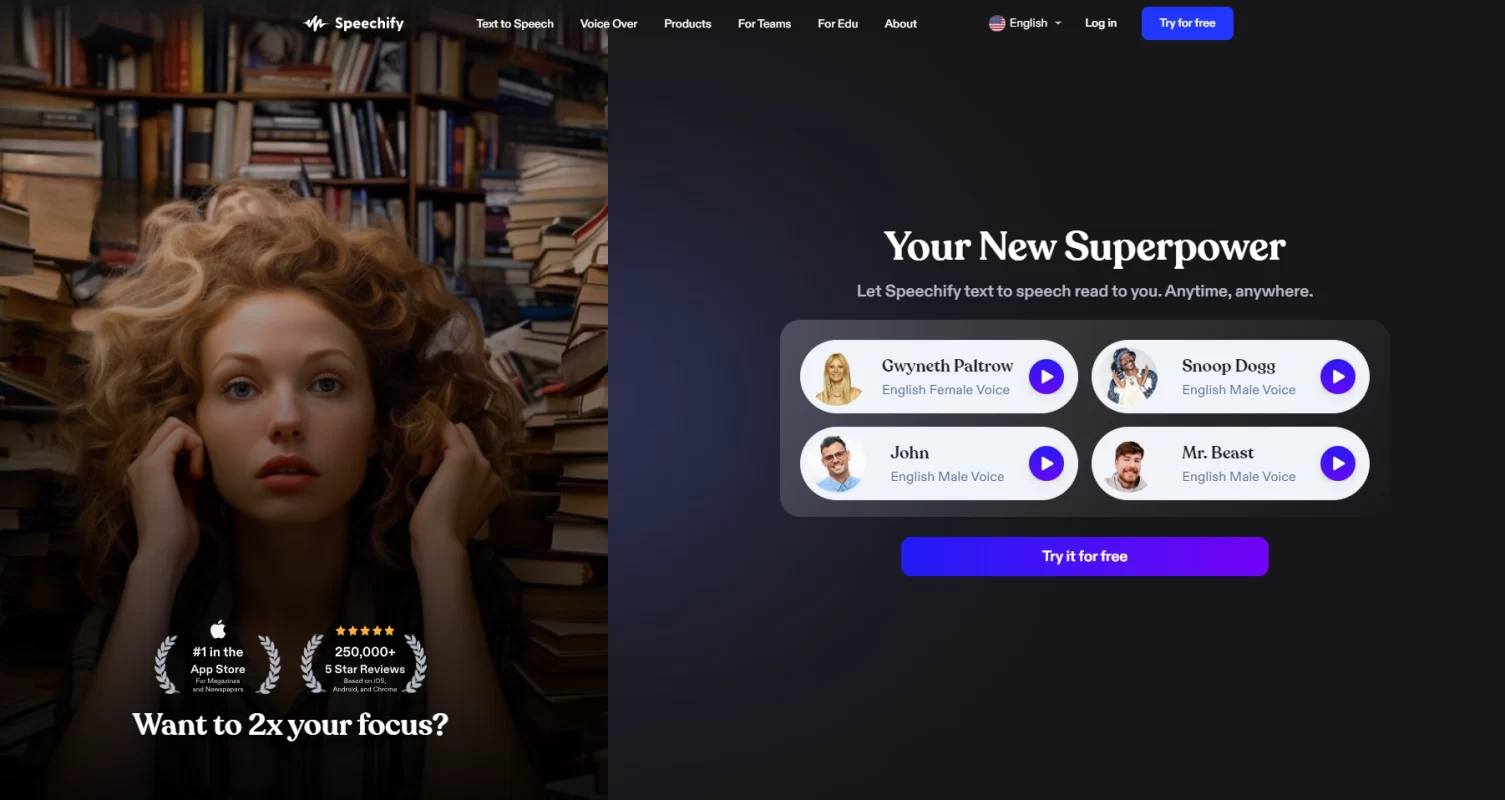 Advantages:
Integrates with any app or website on your iPhone
Provides a range of celebrity voices and languages
A simple and elegant interface and design
You can customize your listening experience
Help you boost your productivity and comprehension
Disadvantages:
After the trial time, a subscription cost is necessary.
May not work well with some formats or sources
May have some bugs or glitches
NaturalReader
If you are looking for an iPhone text to speech app that can turn any text into audio, you can check out NaturalReader. NaturalReader is not just an app, it's a powerful solution that can help you listen to your documents, ebooks, and web pages on your iPhone. Whether you want to relax, learn, or work, NaturalReader can make your life easier and more enjoyable.
You can choose from over 130 AI-powered voices across 20 languages and dialects to choose from, including English, French, Chinese, Spanish, etc. You can use it to read text, PDF, and 20+ formats with high-quality AI voices. And you can also create voiceovers for YouTube, eLearning platforms, or any other public use.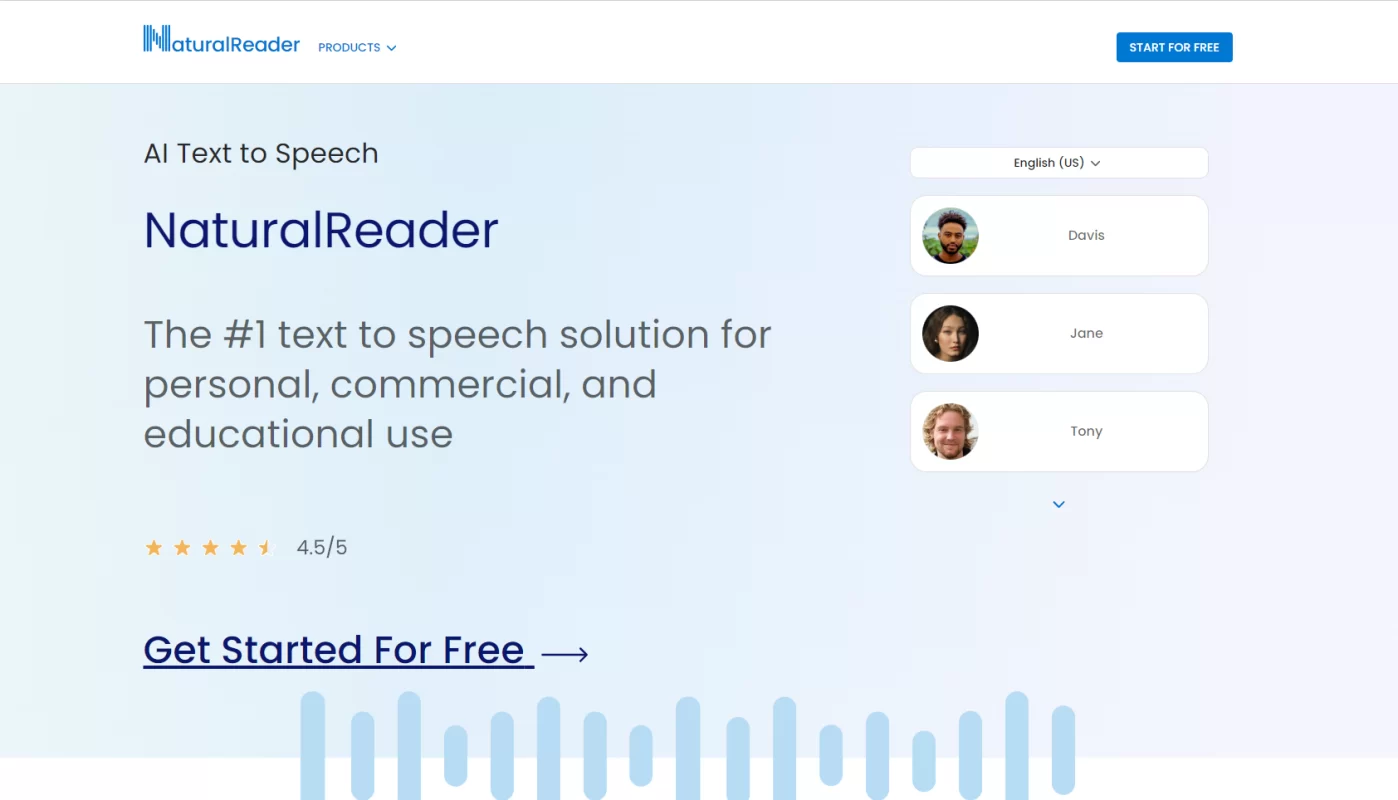 Advantages:
Support a wide range of file formats and sources
Offer high-quality and natural-sounding voices
A user-friendly interface and design
You can save audio files for offline listening
Assist you in developing your vocabulary and pronunciation
Disadvantages:
Some functionalities need an internet connection
It may not work well with some websites or documents
Make heavy use of battery life or storage space
Voice Aloud Reader
Do you want to listen to text while doing other things? Voice Aloud Reader is an amazing iPhone text to speech app that can read aloud anything you want on your iPhone. It can also clean up webpages from ads and other distractions, so you can focus on the content.
With Voice Aloud Reader, you can create and customize your listening lists with multiple articles. You can adjust the playback speed, volume, pitch, and voice to suit your preferences. You can also record the spoken articles as sound files in WAV or OGG formats and save them on your device or share them with others. What's more, you can also access dictionaries, translations, Wikipedia, and web searches with a long press on any word or phrase.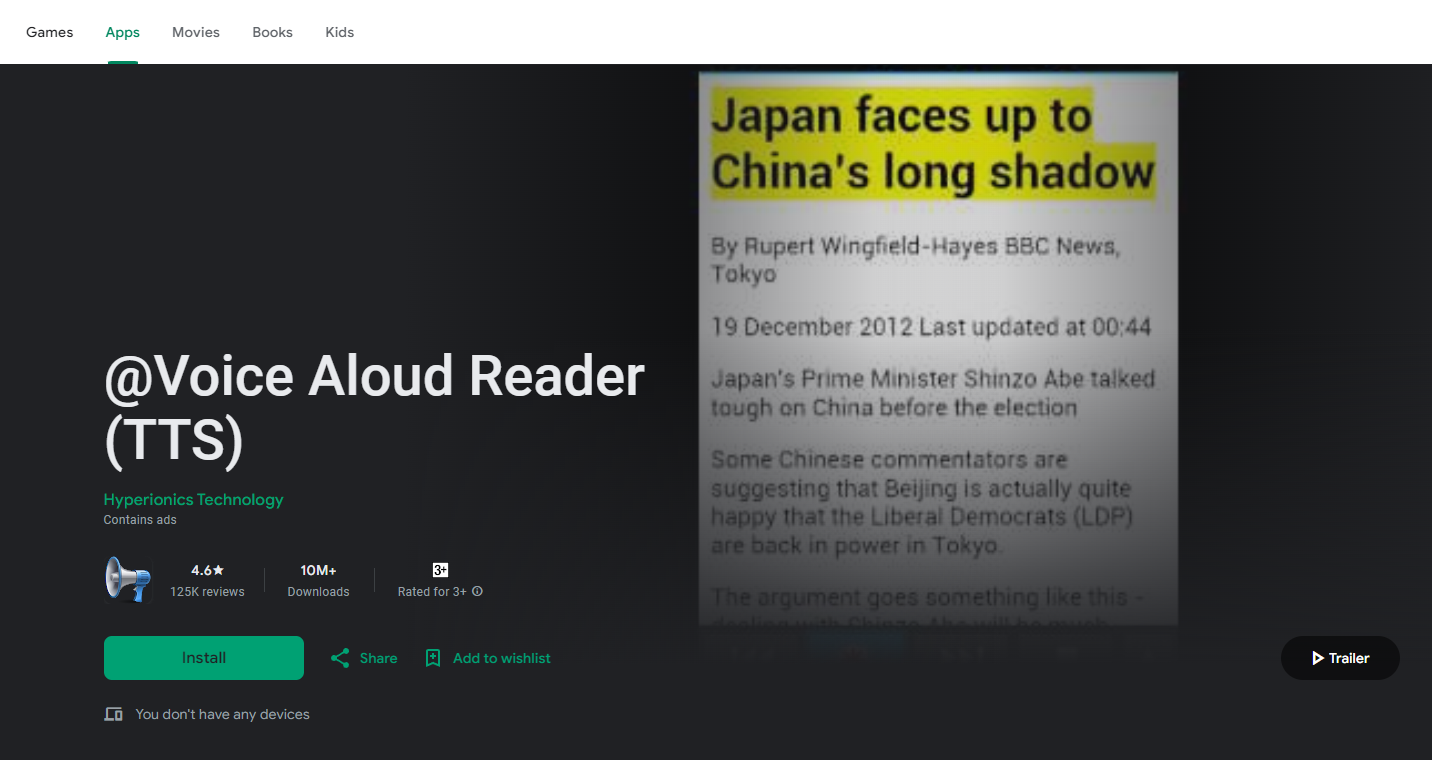 Advantages:
Supports a range of text sources and formats
Offer a simple and easy-to-use interface and design
You can modify the appearance and sound of the text
You can export or share audio or text
Help you relax and enjoy your reading
Disadvantages:
It has a limited number and quality of voices
May not have some advanced features or options
May have some ads or interruptions
Bonus Tip: Best Text to Speech Tool on PC FineShare FineVoice
Do you want to have fun with your voice and create amazing voice content on your computer, then you can try FineShare FineVoice. You can turn any text into speech with 220+ natural-sounding voices in 40 languages, such as English, Chinese, Spanish, and Korean. It's a powerful and versatile tool that can help you unleash the charm of your voice and get more attention.
For example, you can use the voice of Taylor Swift to create voice content for your blog, podcast, video, or presentation. You can also use the voice of Morgan Freeman to read aloud your favorite books, articles, or documents. You can explore more voices and languages by downloading the software and trying it for yourself.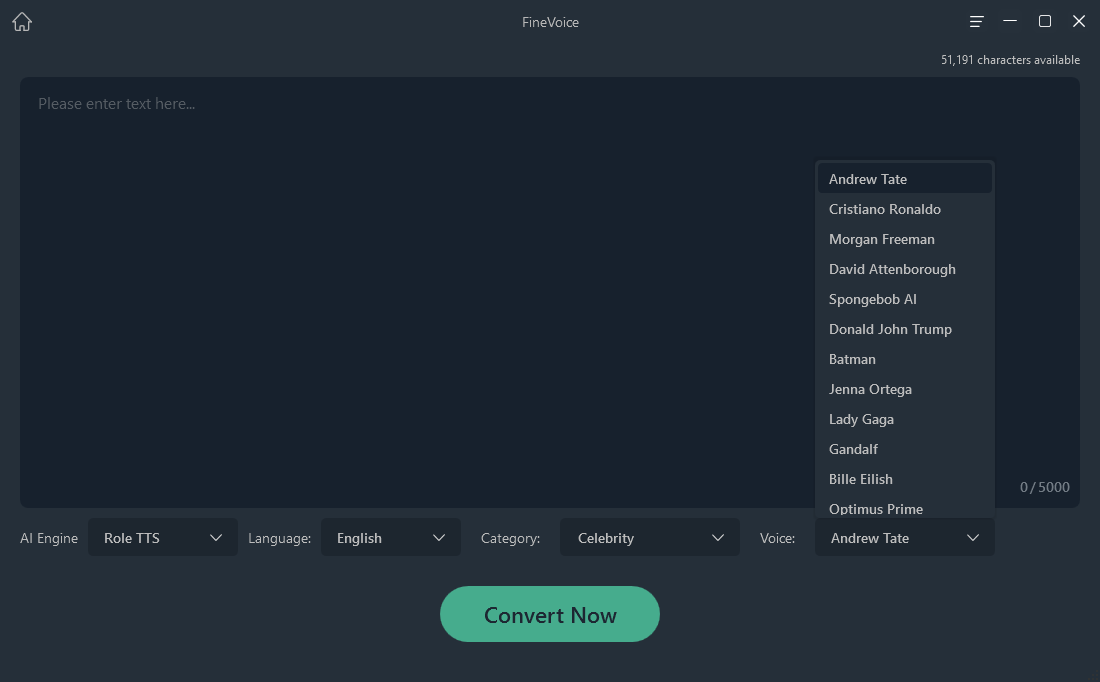 Advantages:
Simple and intuitive interface
Change your voice in real-time to sound like anyone you want, such as a celebrity, a cartoon character, or a hacker
Create human-like voiceovers for your video content in multiple languages
Write down your audio recordings into text with high accuracy and speed
Make professional-grade recordings for podcasts, voiceovers, and videos
It may be used to remove audio from video files.
Disadvantages:
Conclusion
With these 3 best text to speech apps for iPhone, you can boost your reading experience by letting you listen to any text on your device. Whether you're aiming to read at lightning speed, with laser-focused comprehension, or simply kick back and enjoy effortless reading, these iPhone text to speech tools are your wingmen on this literary journey.
So, try them out one by one with joy and read on your iPhone. Happy reading, and may your literary adventures be ever more vibrant and engaging!