Do you love Splatoon, the colorful and quirky game where you can transform into a squid and splatter ink everywhere? If so, you might have wondered what the characters in the game sound like. They don't speak any real language, but rather a mix of gibberish, animal noises, and musical elements. This is called the Splatoon voice, and it's one of the most unique and catchy aspects of the game.
In this article, we'll explore the best Splatoon voice generator to craft your custom Inkling or Octoling voice lines and dive into the endless possibilities they offer.
Splatoon is a popular third-person shooter video game series developed and published by Nintendo. It was first introduced with "Splatoon" for the Wii U in 2015 and has since seen sequels and adaptations on the Nintendo Switch. The series is known for its unique gameplay mechanics, colorful and imaginative world, and vibrant, squid-themed aesthetic.
In Splatoon, players control characters known as Inklings (and later Octolings) who can transform between humanoid and squid forms. The primary objective of the game is to cover the game's maps with the ink of the player's team color. This is accomplished by using various ink-based weapons and tools, such as ink guns, ink rollers, and ink bombs.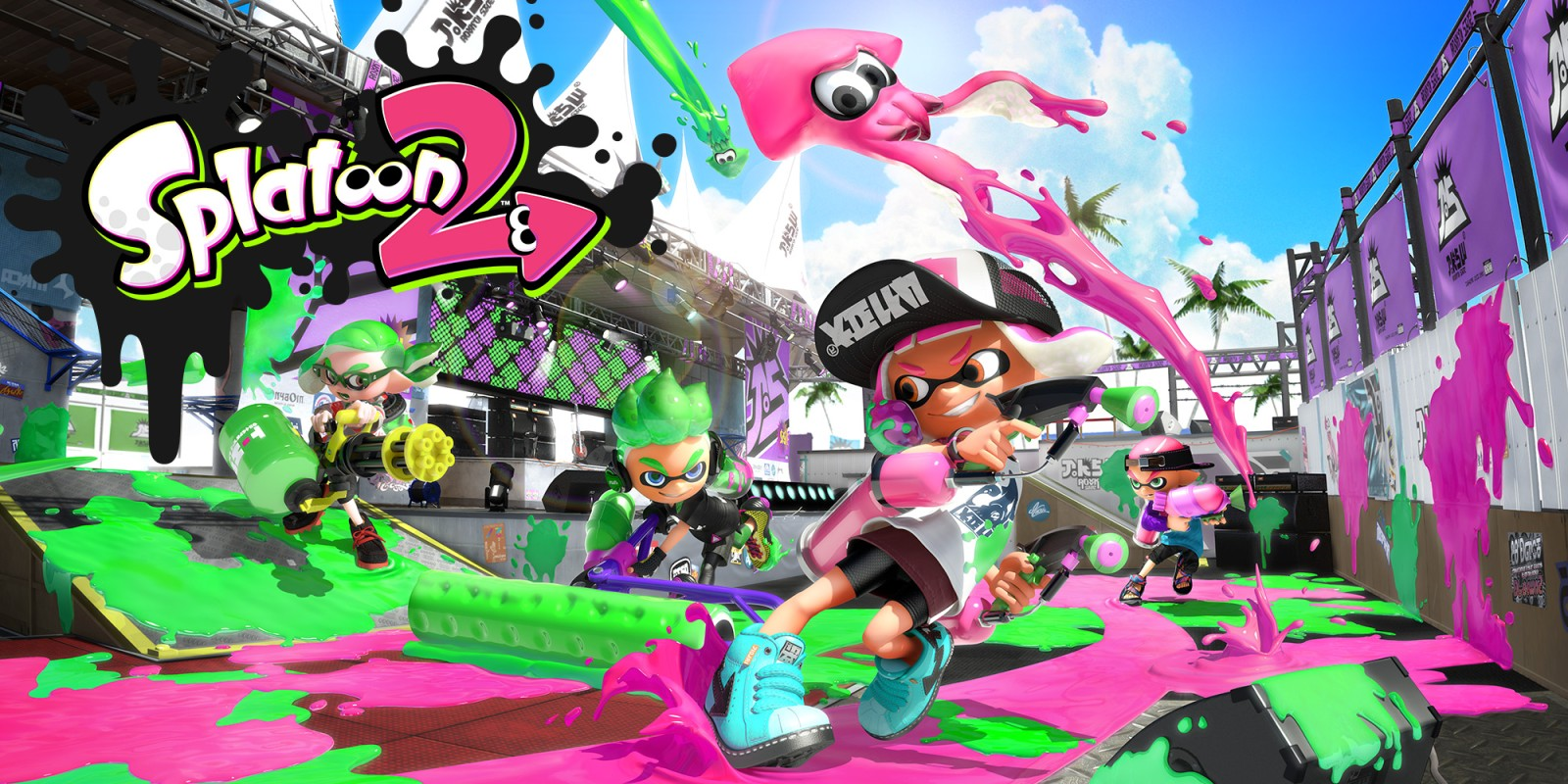 Do you want to sound like a squid in Splatoon? If so, you need to try FineShare FineVoice, the best Splatoon AI voice generator. You can use it to create voiceovers, podcasts, audiobooks, songs, or memes using the Splatoon voice.
With FineVoice, you can generate realistic and natural-sounding voices for your content, from a human AI voice in 40 languages to fictional voices from movies, cartoons, and anime. For example, you can choose from the voice of a French woman, a voice that sounds like Xiao from Genshin Impact, or some celebrity voices like Drake, Nicki Minaj, and Taylor Swift.
Whether you're creating fan content, enhancing your gaming adventures, or participating in collaborative voice-acting projects, this Splatoon text to speech tool can empower you to unleash your creativity in the enchanting world of Splatoon.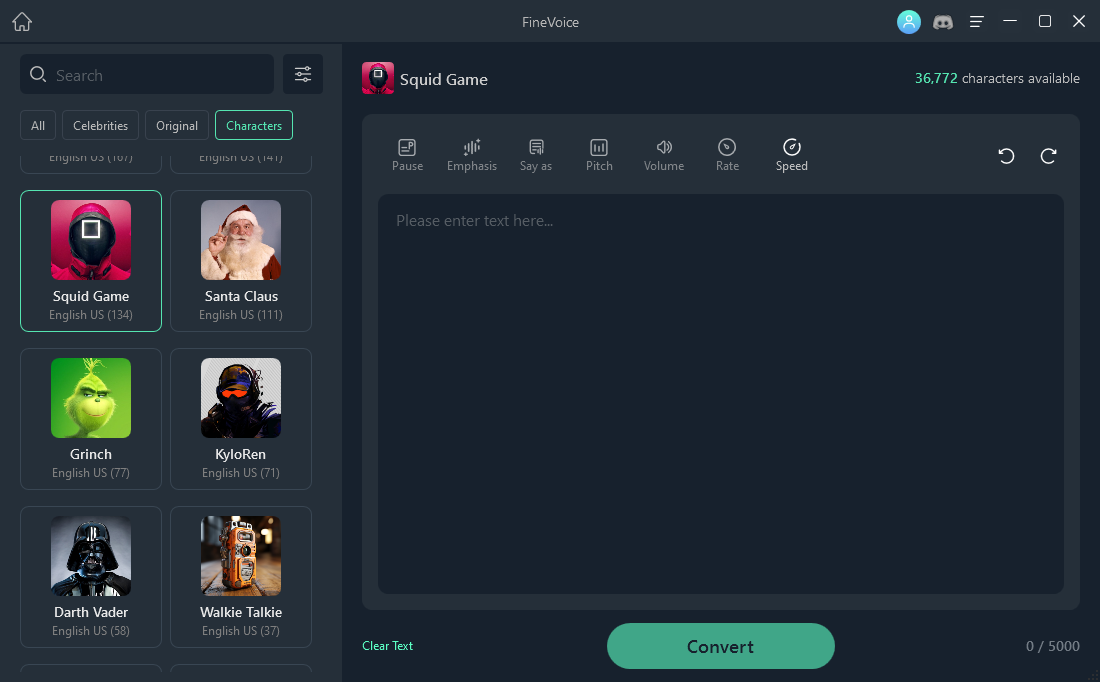 If you want to generate a platoon AI voice using FineShare FineVoice, you can follow these steps.
Step 1: Download and install FineShare FineVoice from the button below.
Step 2: Launch the software and select the Text to Speech tab.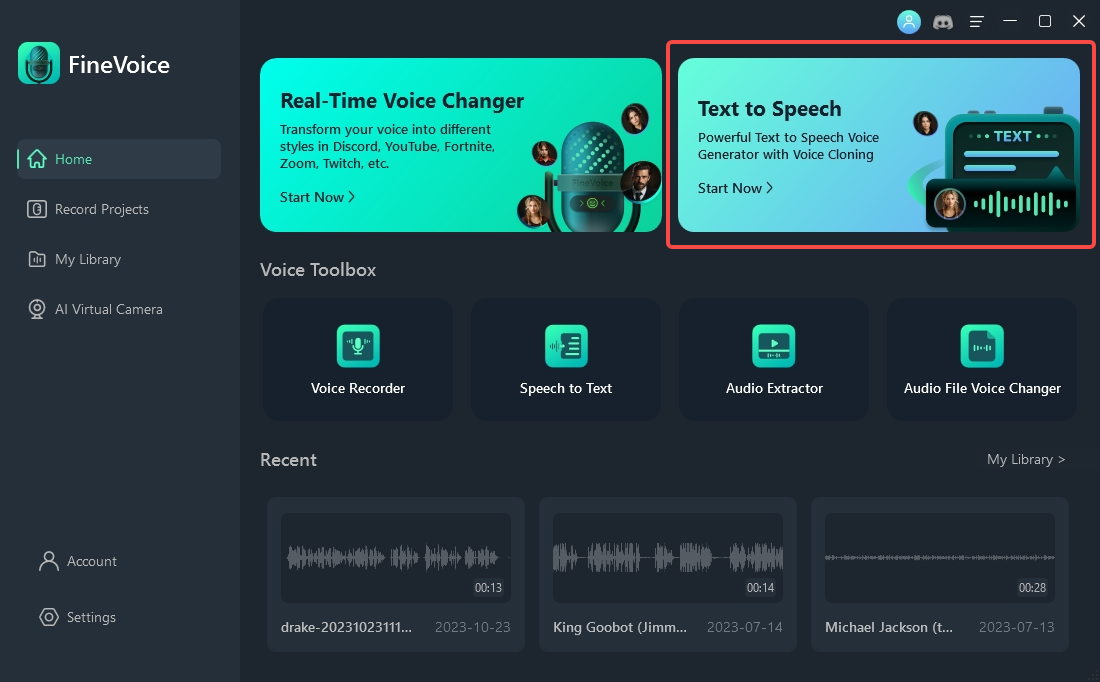 Step 3: Type the text you want to convert to speech in the text box, such as your name, your favorite song lyrics, or some catchy phrases.
Step 4: Choose or search for a voice from the left drop-down menu.
Step 5: Click on the Convert button to generate the Splatoon AI voice.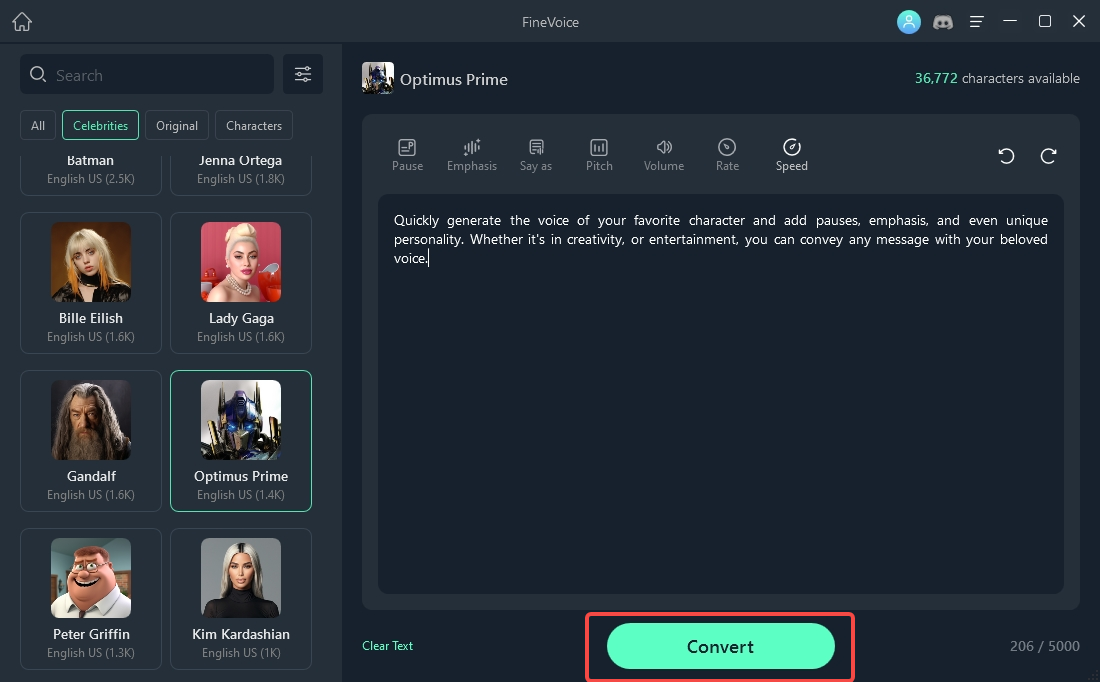 Step 6: Click on the View button to listen to the audio file.
That's how you can use FineVoice to generate a Splatoon AI voice.
What if you could sound like a Splatoon character yourself? What if you could change your voice into the realistic voices of characters and celebrities for free? Well, you can do that with FineShare Online Voice Changer, the best online Splatoon voice changer.
You don't need to download or install anything. It's a web-based tool that allows you to transform your voice into 120+ voices of characters and celebrities, including the Splatoon voice, Shinchan, Mickey Mouse, Abraham Lincoln, Queen Elizabeth, etc.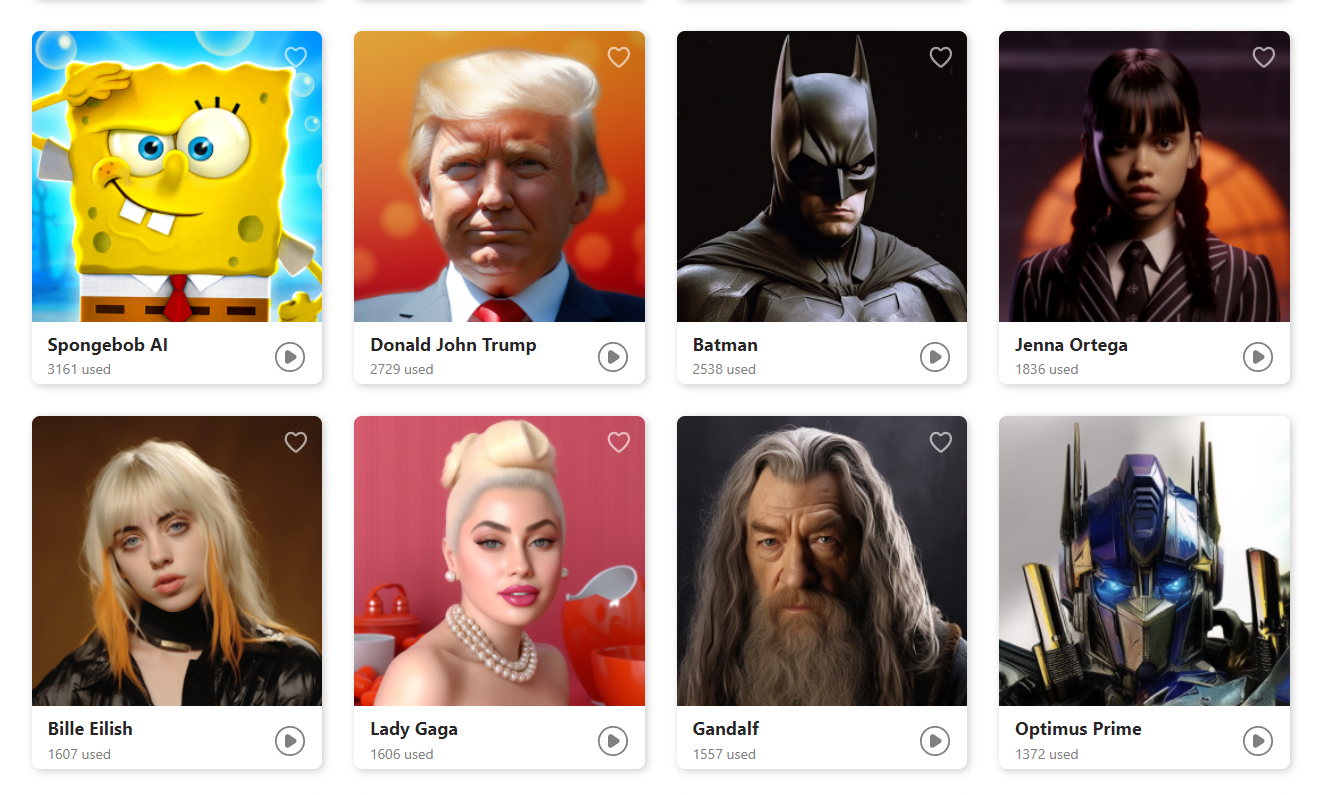 If you want to sound like Splatoon with FineShare Online Voice Changer, you can follow these simple steps.
Step 1: Go to the FineShare Online Voice Changer official website and click on the Change Voice Now button.
Step 2: Select the AI voice model based on different characters or celebrities.
Step 3: You will see a page where you can record audio from your browser, or upload your audio files to FineShare.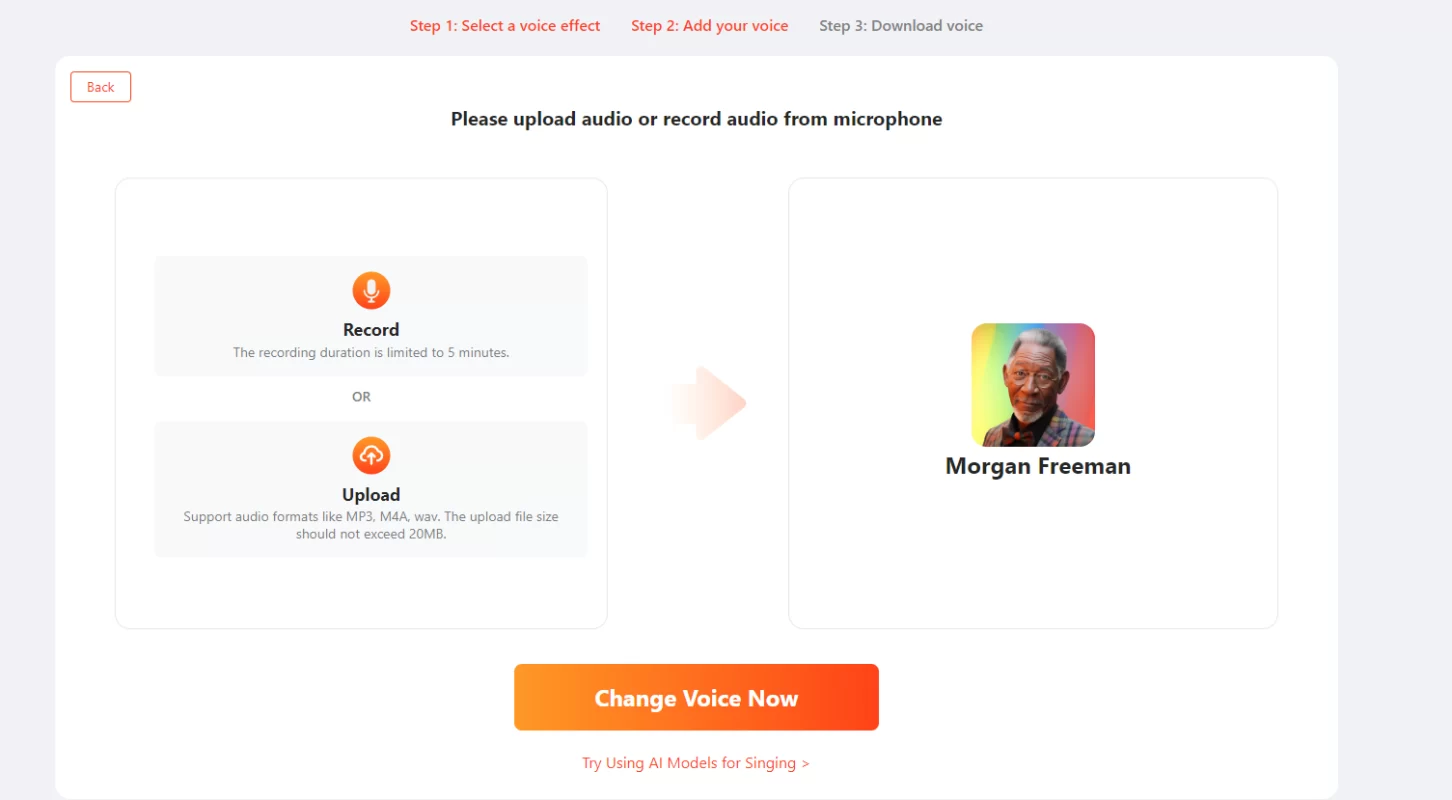 Step 4: Click on the Change Voice Now button.
Step 5: You can click on the Download Voice button to download the audio file to your device.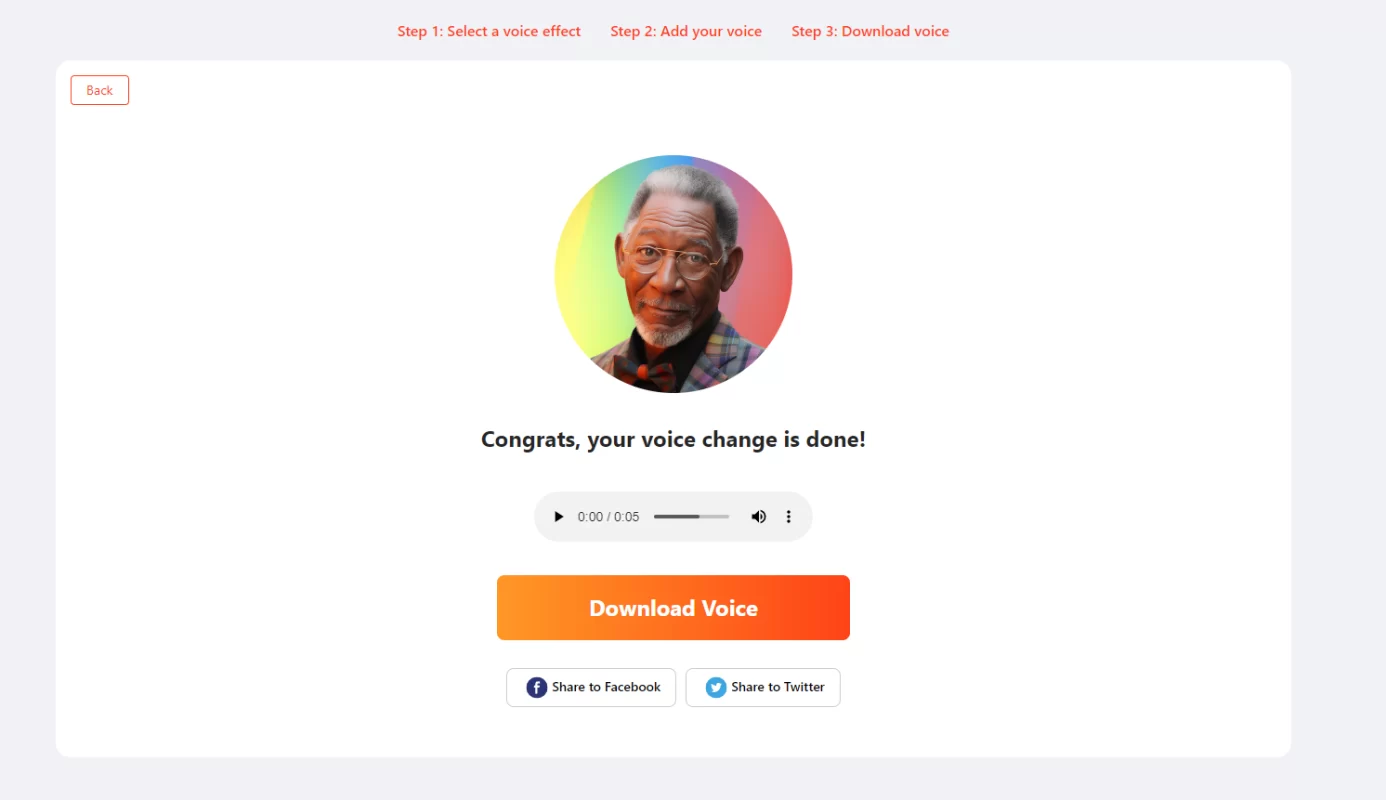 Most Popular Characters in Splatoon
Splatoon is known for its diverse and charming cast of characters, each with its unique style and personality. Here are some of the most popular characters in Splatoon.
Inkling Boy and Inkling Girl
The customizable player characters in Splatoon, the Inklings, have become iconic in their own right. With their squid-like appearances and trendy fashion options, they allow players to express their personalities and styles.
Marina and Pearl (Off the Hook)
These pop sensation idols host in-game events and are beloved for their catchy songs and distinct personalities. Marina's octopus design and Pearl's rapping skills have made them fan favorites.
Callie and Marie (Squid Sisters)
The Squid Sisters are known for their energetic performances and their role in the original Splatoon storyline. Their distinct styles and memorable songs have endeared them to players.
The main character in the "Octo Expansion" DLC for Splatoon 2, Agent 8, an Octoling, has gained popularity for the expansion's engaging story and challenging missions.
These cat-like creatures serve as judges in various game modes. Their quirky appearances and roles in the game's lore have made them memorable figures in the Splatoon world.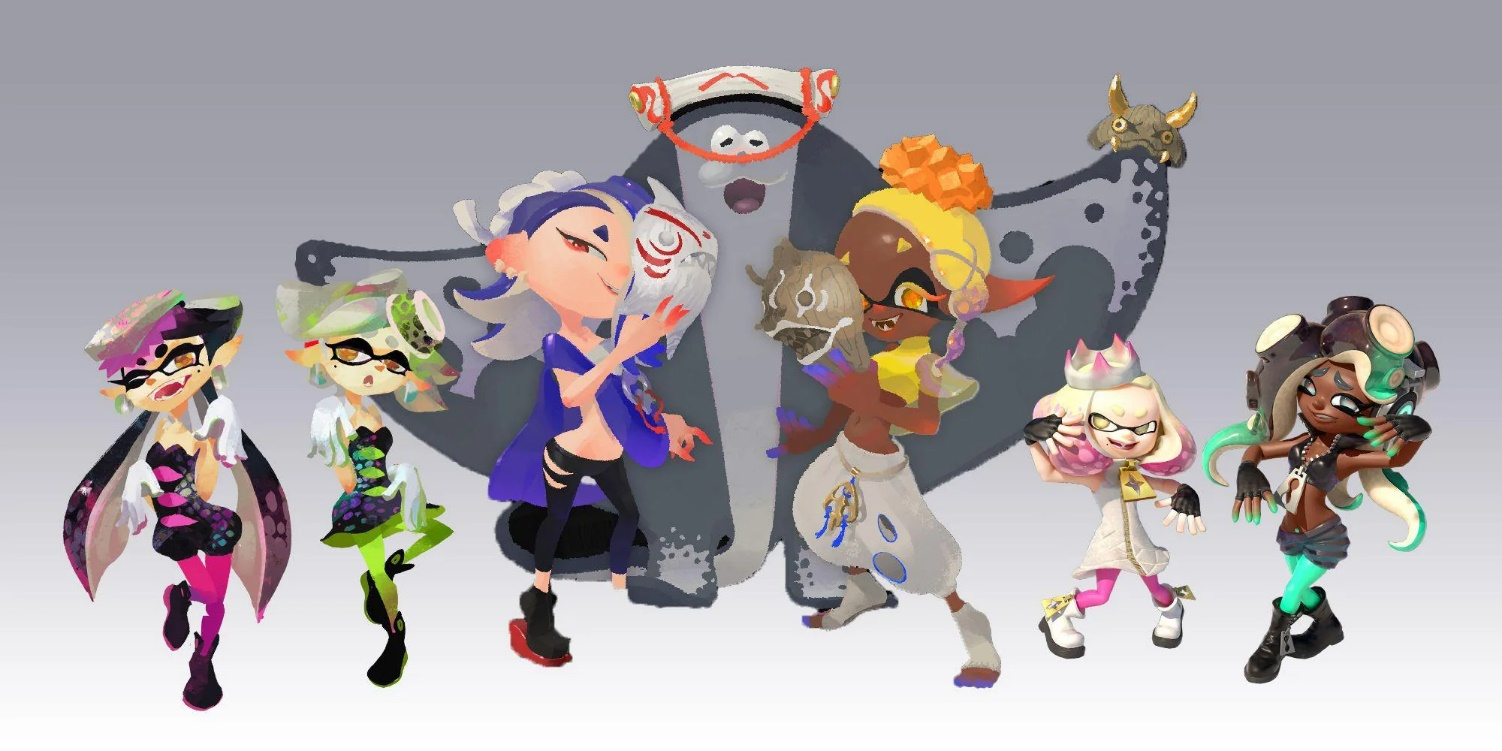 Conclusion
The Splatoon voice generator is your gateway to imaginative expression within the world of Splatoon. It's more than just a tool; it's an invitation to become a part of the vibrant community that celebrates the game's unique charm.
So go ahead and download FineVoice to make a splash with your own custom Splatoon AI voices. Your journey awaits, so let the ink flow and your voice lines echo in the heart of this extraordinary universe!
FAQs about Splatoon Voice Generator
What is a Splatoon Voice Generator?
A Splatoon voice generator is a tool that allows users to create voice lines in the style of the Inkling and Octoling characters from the Splatoon video game series. It mimics the unique gibberish language, known as Inklingese, spoken by these characters in the game.
How does the Splatoon Voice Generator work?
The Splatoon AI voice generator uses a combination of sound effects, pitch-shifting, and modulation techniques to replicate the voices of Inklings and Octolings. Users input text, and the tool processes it to generate voice lines that sound like those from the game.
Using the Splatoon voice generator to create custom voice lines for personal, non-commercial use is generally not a copyright concern. However, using the generated content for commercial purposes or without proper attribution may raise copyright issues.