Have you ever imagined what it might sound like to mimic the voice of another person? Maybe you want to prank your friends, protect your privacy, or just have some fun. Or maybe you want to improve your communication skills by practicing different accents or languages. Whatever your reason, changing your voice can be a fun and exciting way to express yourself.
But if you are a Linux user, you may think that changing your voice is impossible or difficult. In this article, we will show you the 3 most popular Linux voice changers in 2023.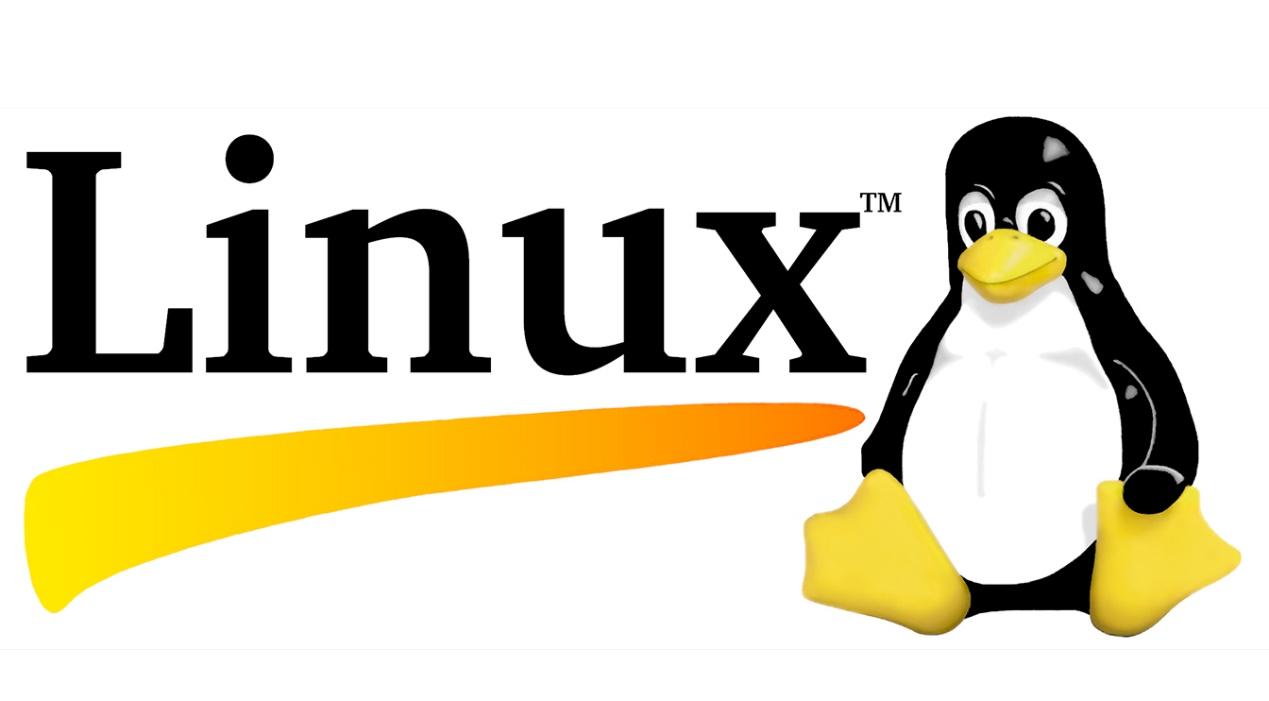 Tips for Using a Voice Changer on Linux
Here are some tips that can help you get the most out of your voice changer experience on Linux.
Experiment with different effects and presets until you find the one that suits your purpose and preference.
Adjust the volume and pitch of your voice to make it sound more natural and realistic.
Use headphones or earphones to avoid feedback and echo issues.
Be respectful and responsible when using a voice changer online. Do not use it to harass, bully, or scam anyone.
Have fun and be creative with your voice.
3 Most Popular Linux Voice Changers
If you are looking for a voice changer that works on Linux, you may be interested in these 3 popular voice changers for Linux that have different features.
Lyrebird Voice Changer
Do you want to change your voice on Linux? Do you want to prank call your friends, impress your colleagues, or spice up your online meetings? Then you need a Lyrebird Voice Changer! It's a free and open-source tool that lets you transform your voice on Linux.
Lyrebird is easy to install, easy to use, and easy to customize. You can choose from a variety of effects, such as Man, Woman, Egirl, Darth Vader, Chipmunk, Radio, Megaphone, and more. You can also create and load your own custom presets. Lyrebird creates its own temporary virtual input device that you can use with any application that supports audio input, such as Zoom, Skype, OBS, etc.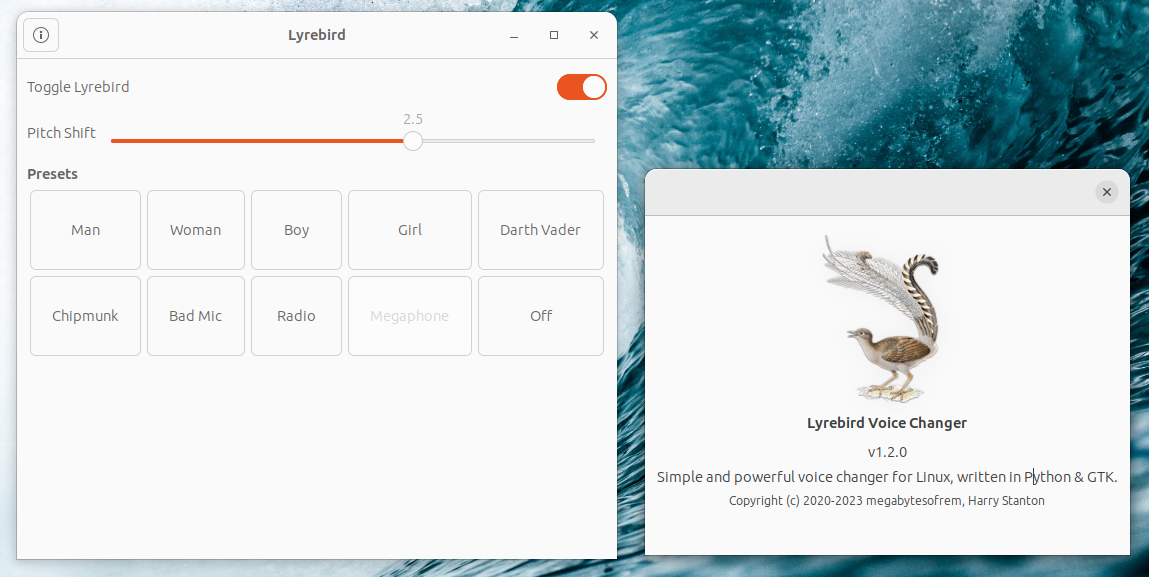 Features:
Built-in effects for realistic male and female voices
The capacity to make and use personalized settings
Manual pitch scale for fine-tuning
Generate a transient virtual input device of its own
A clean and easy-to-use GUI
SoX – Sound eXchange
If you are looking for a fun and easy way to change your voice on Linux, you should check out SoX – Sound eXchange, the awesome voice changer that works with PulseAudio. It's an open-source software that provides a wide range of audio-related functions and is available on various platforms, including Linux, It allows you to trim audio files, remove specific segments, or concatenate multiple audio files into a single file, and Windows.
Sox adds a graphical user interface (GUI) to SoX, making it more user-friendly and customizable. You can choose from several presets, such as robot, alien, helium, demon, hacker, or old radio. You can also tweak the pitch, speed, tempo, and volume of your voice, or create your own effects by combining different filters.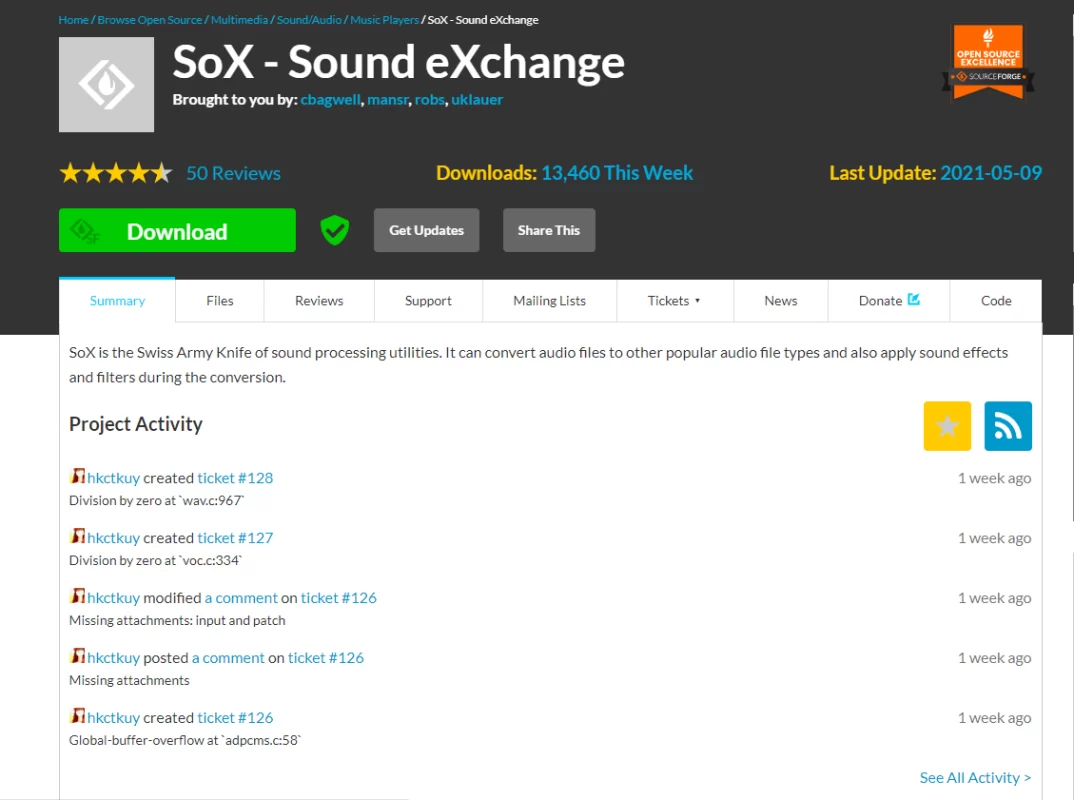 Features:
Convert between a wide range of audio file formats
Offer a multitude of audio effects, including reverb, equalization, pitch adjustment, noise reduction, and more
Modify the speed and pitch of audio while preserving the original audio quality
Handle audio files with multiple channels
It allows you to trim audio files, remove specific segments, or concatenate multiple audio files into a single file
Clownfish Voice Changer
Clownfish Voice Changer is a simple and powerful voice changer for Linux. It's designed to alter and enhance your voice in real time. This user-friendly Linux voice changer has gained popularity for its ability to add a touch of creativity and fun to online conversations and content creation.
You can choose from a wide range of options, allowing you to sound like robots like C-3PO, monsters, celebrities from Selena Gomez to Arnold Schwarzenegger, or even characters from movies or video games, such as Darth Vader, Mickey Mouse, or Shinchan. Whether you're aiming for humor or novelty, these voice effects provide endless entertainment.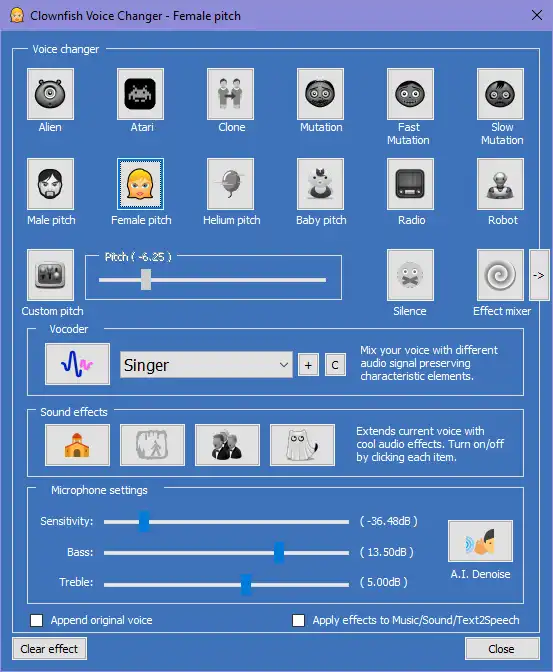 Features:
Its UI is simple to use and easy to grasp
Change your voice in real-time during live conversations
Provide a wide variety of voice effects
Compatible with popular communication platforms like Skype, Discord, TeamSpeak, and many others
Create custom soundboards with pre-recorded phrases, sound effects, or altered voices
Include noise suppression features
Do you want to sound like a star? Do you want to create amazing audio content with the voices of your idols? Try FineShare Online Voice Changer, the best online voice changer on any web browser! It's a free and easy-to-use tool that can be accessed from any device with an internet connection and a browser.
With this online voice changer, you can choose from more than 120+ realistic voices of characters and celebrities, including Patrick Star, Dio Brando, Ariana Grande, Taylor Swift, Kevin Costner, and many more.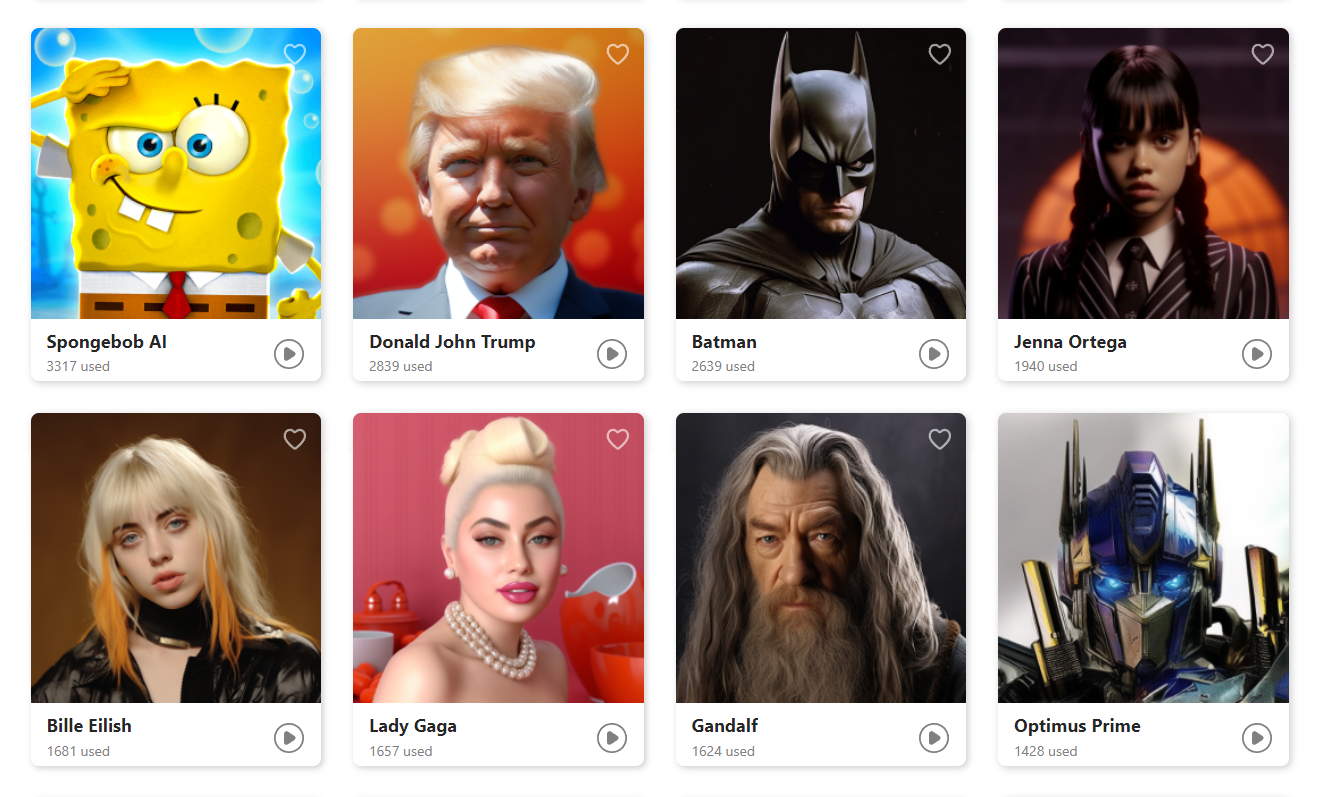 Features:
It's easy to use, especially for newbies
Let you transform your voice into the realistic voices of characters and celebrities
It's powered by advanced AI voice cloning technology
There's no necessity to download or install any software
It provides different ways to upload audio
Conclusion
In this article, we have explored 3 popular Linux voice changers that you can use to sound like anyone on Linux in 2023. Whether you want to disguise your voice, prank your friends, or have some fun with your online gaming, these voice changers can help you do that.
Voice changing on Linux can be fun and useful. Embrace the future, embrace your voice, and let it resonate with the limitless possibilities that Linux voice changers offer.
FAQs about Linux Voice Changer
What is a Linux Voice Changer?
A Linux voice changer is software or a tool that allows you to change your voice. It's often used for cosplay, online gaming, content creation, and privacy.
Is Linux Voice Changer software open-source?
Some Linux voice changer software is open-source, while others may be proprietary. Open-source options are preferred for transparency and privacy reasons.
Can I customize voice effects with Linux Voice Changers?
Yes, many Linux voice changers offer customization options, allowing you to create custom voice profiles and effects for unique transformations.