Picture this: You're embarking on a gaming adventure, or perhaps you're about to entertain your audience with an epic YouTube video. Now, what if you could not only immerse yourself in the experience but also transform your voice into something out of this world? That's where voice changer headsets come into play, bringing a dash of magic to your digital escapades.
As we step into 2023, let's explore the top 5 voice changer headsets that are turning heads and reshaping the way we express ourselves.
Razer Kraken Kitty RGB USB Gaming Headset
Razer Kraken Kitty is a gaming headset with voice changer that can make you sound like a cat or other animals. It also has RGB lighting on the ear cups and kitty ears that can change colors according to your mood or game environment.
Razer Synapse software empowers you to modify your pitch, apply effects, and create captivating in-game personas or engaging content. Whether you're streaming, gaming, or simply adding a touch of enchantment to your conversations, the Kraken Kitty has you covered.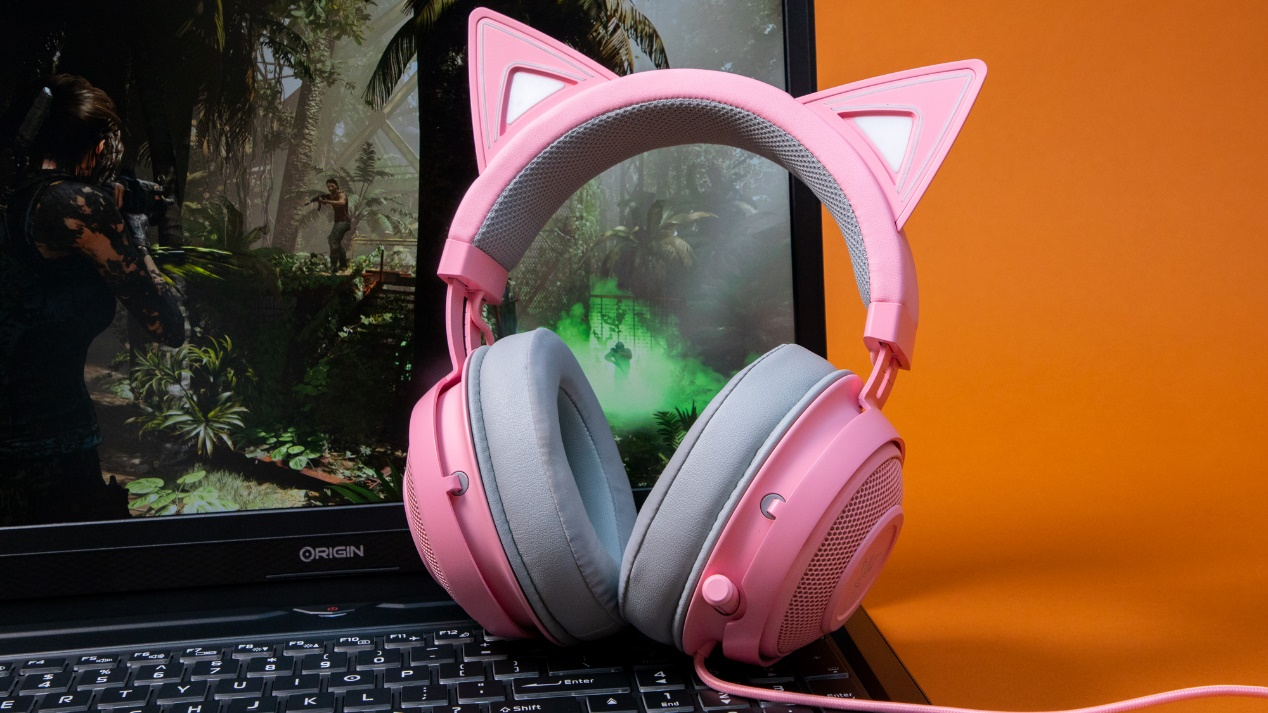 😊Pros
It has a cute and unique design with RGB lighting
It has a comfortable and adjustable design, even during extended gaming sessions
You can change your voice in real-time easily
It's known for its quality audio and clear, immersive sound
The retractable noise-canceling microphone can reduce background noise
It works well with various gaming platforms, including PC, PlayStation, Xbox, and more
☹️Cons
It's expensive compared to other headsets, which might not be suitable for budget-conscious consumers
It may not be suitable for those who prefer a more traditional or understated look
It only supports USB connectivity
Beexcellent GM-6 Gaming Headset
The Beexcellent GM-6 Gaming Headset is a formidable audio companion designed to elevate your gaming experience to a whole new level. Whether you're an ardent gamer, a content creator, or an audio enthusiast, the Beexcellent GM-6 is built to cater to your needs, and here's why it stands out from the crowd.
It has a lightweight and flexible headband that is padded and breathable for long-term comfort. You can adjust the headband to match your head size and shape. You won't feel any pressure or fatigue even after hours of gaming. With 50mm neodymium drivers, this headset delivers powerful, crystal-clear sound with deep bass and crisp highs.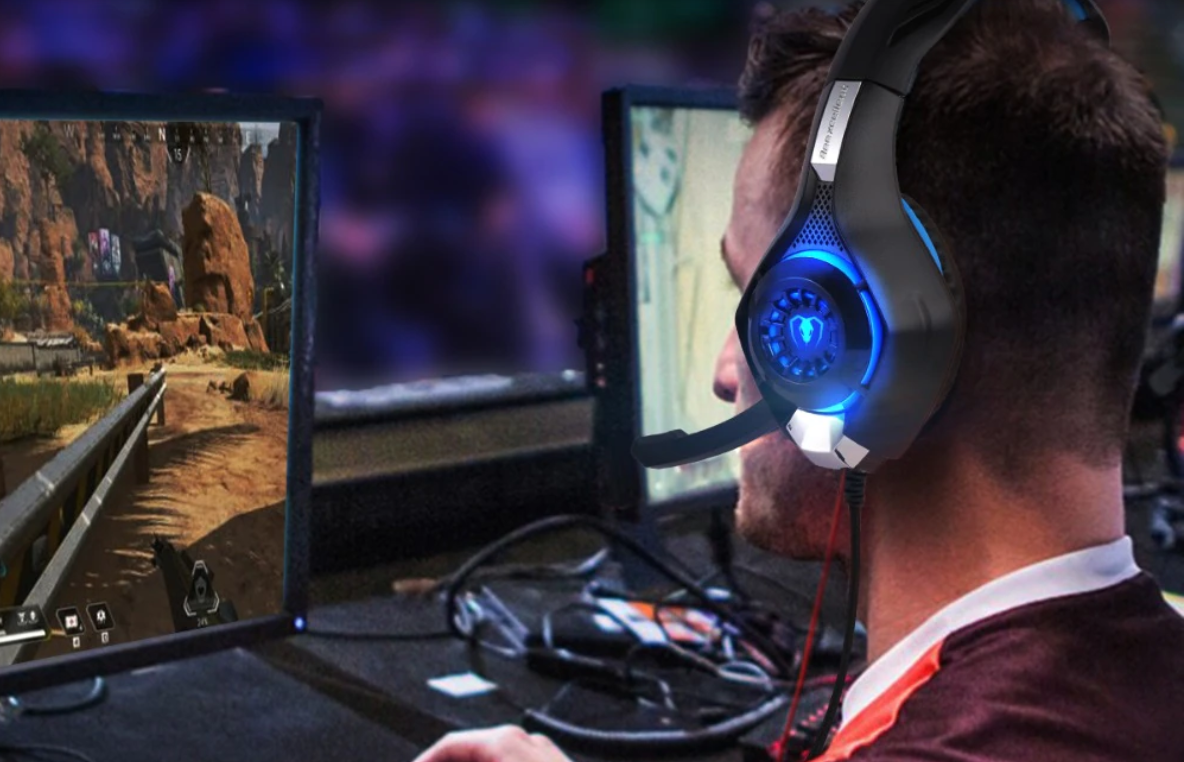 😊Pros
It's affordable and has good value for money
It has a voice changer function that can make you sound like a man or a woman
It has a noise-canceling microphone with volume control and mute switch
It has customizable RGB LED lighting effects to add a visual flair to your gaming setup
It has decent sound quality for gaming and music
Its design is both ergonomic and pleasantly comfortable
☹️Cons
It didn't have many voice effects or customization options
The durability and sturdiness might not be particularly robust.
It relies on a wired connection, which may not be suitable for those who prefer wireless headsets for more freedom of movement
RUNMUS K8 Gaming Headset
Are you looking for a gaming headset that can give you an immersive and thrilling sound experience? The RUNMUS K8 Gaming Headset is a wired gaming headset that has everything you need for a great gaming session. It has 7.1 stereo surround sound, which lets you hear every detail of the game sound, from the low bass to the high treble.
With its flexible and noise-canceling microphone, you can pick up your voice accurately and reduce the background noise. It has soft ear muffs, which provide comfort and isolation. You can also easily get access to adjust the sound level or mute the microphone with the volume control wheel and a mute button on the cable.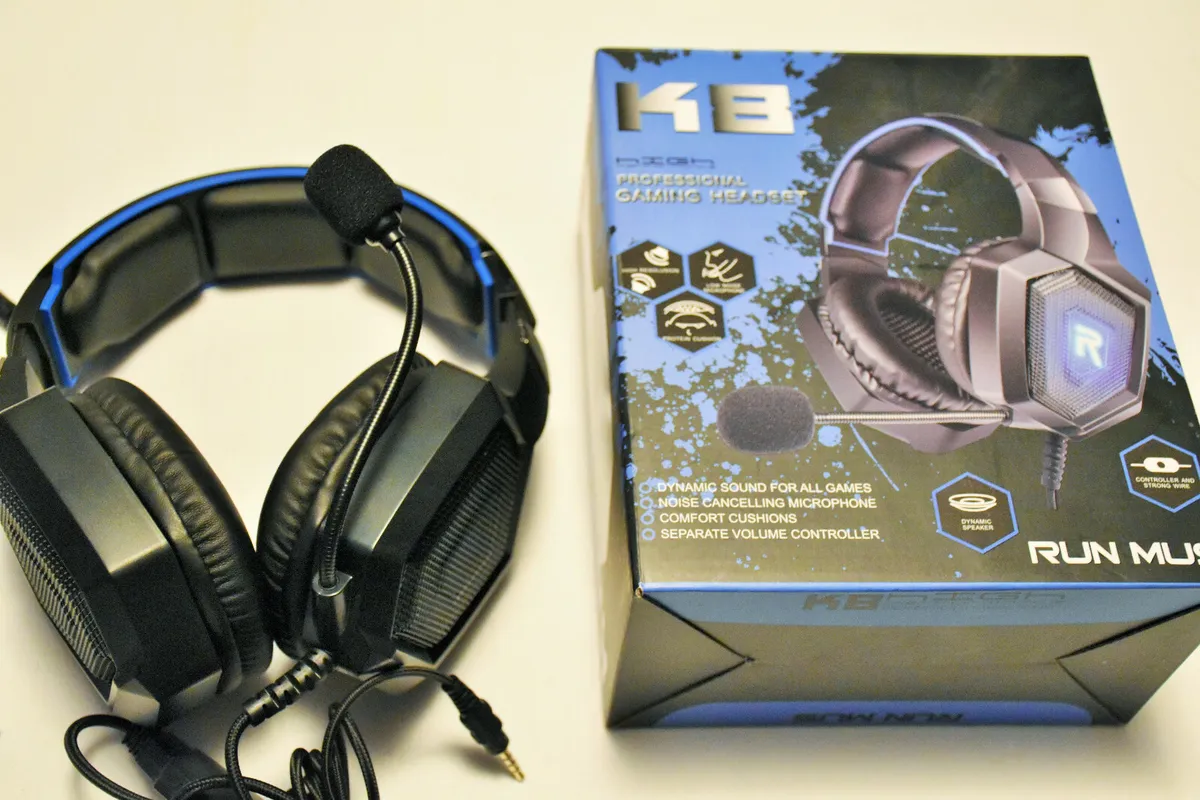 😊Pros
It's budget-friendly and versatile
It delivers clear and immersive sound
It has a flexible and noise-canceling microphone
It offers soft memory foam ear cushions and an adjustable headband for long-lasting comfort
It's compatible with various gaming platforms, including PC, Xbox, PlayStation, Nintendo Switch, and mobile devices
☹️Cons
It has no on/off switch for the LEDs
The microphone can come down to the mouth sometimes and will cause problems in-game
The K8 lacks advanced software features for customization, such as personalized audio profiles
HyperX Cloud II Gaming Headset
Searching for a budget-friendly voice changer headset that doesn't skimp on quality? There's no need to search beyond the HyperX Cloud II. This headset offers fantastic sound, plush comfort, and a detachable noise-canceling microphone.
What truly sets it apart is the bundled software that enables easy voice modulation. The HyperX Cloud II takes audio immersion to the next level with its built-in 7.1 virtual surround sound. You can pinpoint the source of in-game sounds with incredible accuracy, giving you a competitive edge in first-person shooters and a heightened sense of realism in single-player adventures.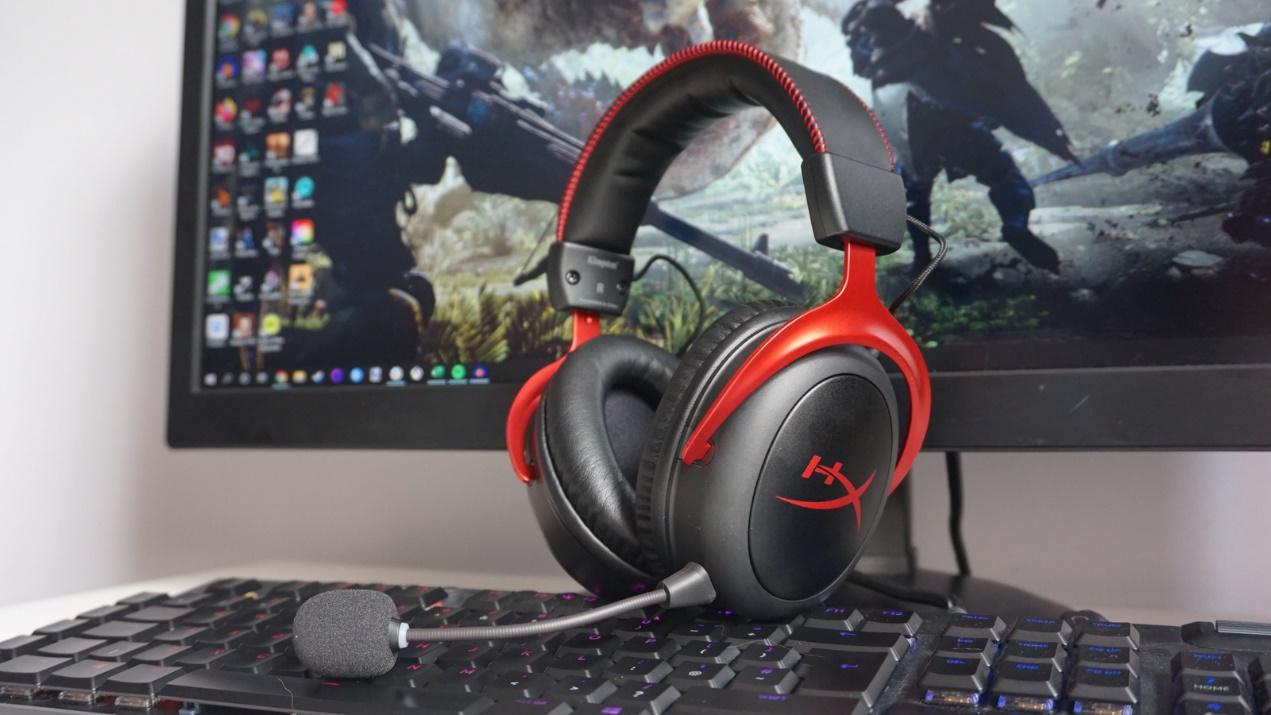 😊Pros
Clear and powerful sound with 53mm drivers and 7.1 surround sound
Detachable noise-canceling microphone with volume and mute control
Comfortable and durable ear cushions with memory foam and leatherette.
Lightweight and sturdy aluminum frame for reliability and portability
Compatible and wireless with PC, PS5, PS4, and other devices with a 3.5mm audio jack or Wi-Fi connectivity
Long battery life of up to 30 hours when used wirelessly
☹️Cons
Fixed headphone cords that can be inconvenient or damaged
Inconsistent microphone quality that may sound muffled, distorted, or too quiet at times
Sharp treble that may sound harsh at higher volumes or with certain genres of music
NUBWO N20 Gaming Headset
NUBWO N20 is a voice changer gaming headset that can make you sound like a different person or character. It has large and powerful drivers that produce a crisp, dynamic, and balanced sound. You can hear every detail of the game, from footsteps to explosions, and experience hardware-driven virtual 3D surround sound that enhances your spatial awareness.
The headset comes with software called NUBWO Voice Changer that allows you to customize the voice changer settings, audio settings, and more. You can choose from different voice effects, such as robot, monster, hacker, child, female, male, etc. You can also adjust the pitch, tone, speed, volume, and other parameters of your voice.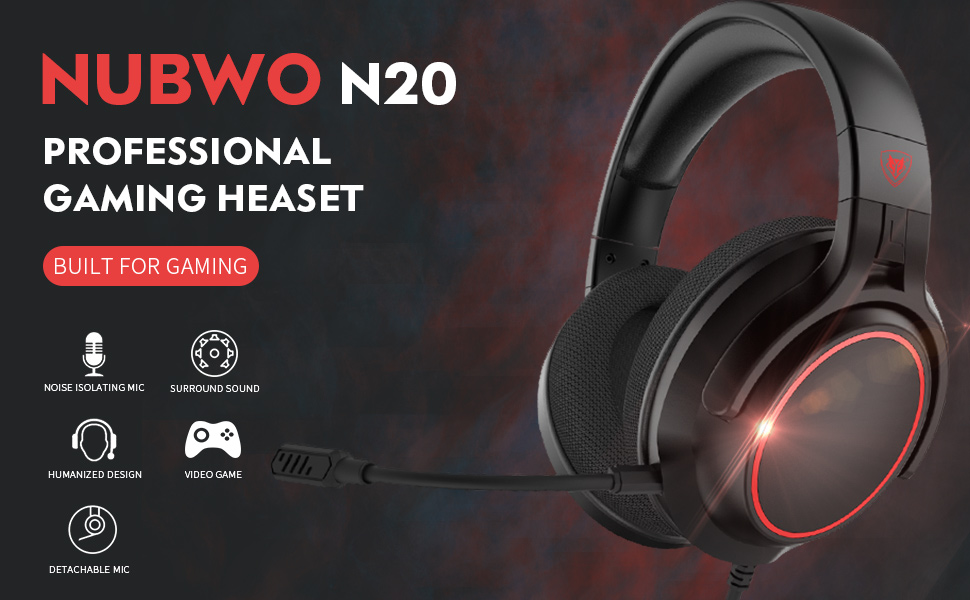 😊Pros
It provides outstanding value for the money.
It's equipped with 50mm neodymium drivers, providing clear and immersive audio
It has a flexible and detachable microphone that can be adjusted to your preferred angle and position
It can offer comfort and adjustability for different head sizes
You can easily adjust the volume level and mute or unmute the microphone without interrupting your game
☹️Cons
It has a more understated design, which may not appeal to gamers looking for a flashier or more visually distinctive headset
The headset features a non-detachable cable, which may be less convenient for storage
The N20 uses a wired connection
Do you want to sound like someone else while gaming, streaming, chatting, or creating videos? Maybe you want to create a unique character, hide your identity, prank call your friends, or just have some fun. FineShare FineVoice is not a headset, but a software that works with any headset or microphone that you already have.
It has a library of 30+ voice effects that can make you sound like a child, female, robot, UwU, Venom, Chipmunk, and more. It's compatible with most games and applications that use a microphone, such as Discord, Skype, Zoom, Google Meet, Minecraft, Fortnite, Overwatch, Roblox, VRChat, and more.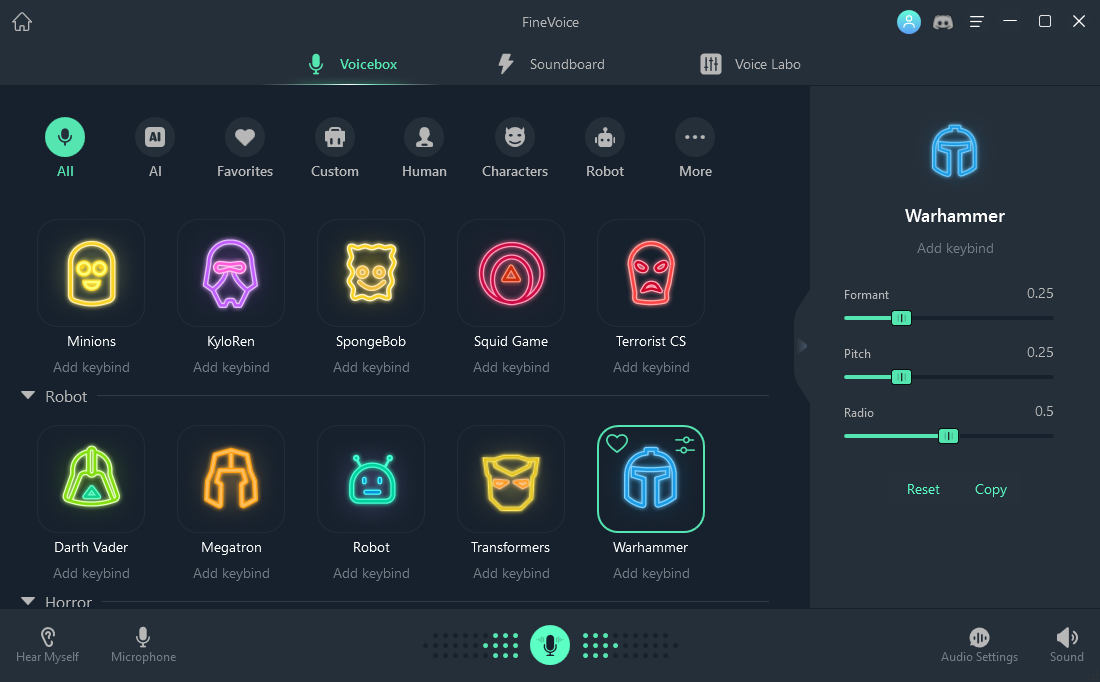 😊Pros
It has a free version and a reasonable price for the full version
It has a large library of voice effects and sound clips that can make you sound like different characters, animals, or environments
It has a voice Labo feature that lets you create your own custom voice effects with various audio effects and parameters
It's compatible with most games and applications that use a microphone, such as Discord, Zoom, Google Meet
It can convert your recordings or text into speech with natural and human-like voices
It can extract audio files from video files with high-quality
☹️Cons
It supports Windows only
It may cause some latency or compatibility issues with some devices or software
Conclusion
Voice changer headsets have evolved from mere gadgets to instruments of self-expression, entertainment, and creativity. The five headsets featured in this guide represent the best of 2023, each offering unique strengths and applications.
By the way, you can also download FineVoice on your computer to disguise your identity, play pranks on your friends, or just have some laughs. Let your voice become a canvas for your imagination!
FAQs about Voice Changer Headset
What is a voice changer headset?
A voice changer headset is a device that combines a traditional headset or microphone with the ability to modify the user's voice in real-time. It can alter the pitch, tone, and sometimes even the gender of the user's voice.
What are the common applications of voice changer headsets?
Voice changer headsets have diverse applications, including gaming, content creation, pranks, social media entertainment, privacy and anonymity, and assisting individuals with speech disorders.
Are voice changer headsets compatible with all devices?
Compatibility can vary, but many voice changer headsets are designed to work with a wide range of devices, including smartphones, computers, gaming consoles, and professional recording equipment. It's essential to check the compatibility of a specific headset with your intended device.